Podcast: Play in new window | Download
Subscribe: Apple Podcasts | Android | Email | RSS | More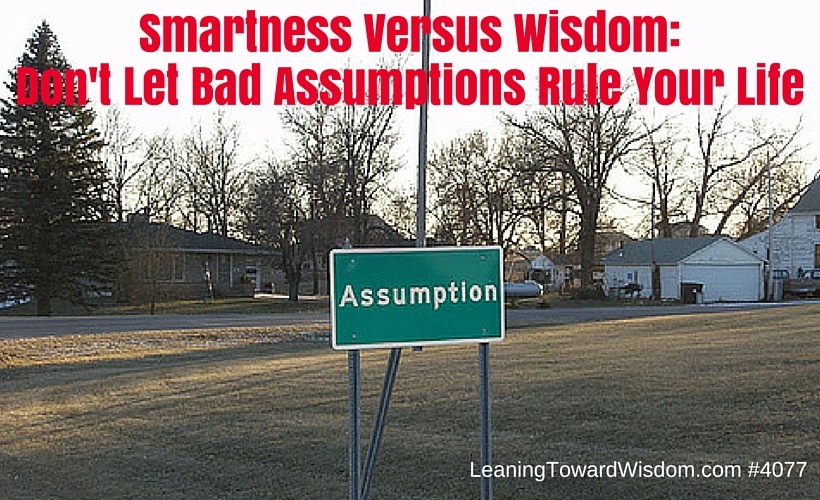 Do you ever catch yourself noticing stuff you didn't really notice before? I mean, like some model of car. Or some type of tree. Like around here there aren't many pine trees. Drive 90 minutes east and you can't hardly see anything other than pine trees. But pine trees are scattered around in different spots near where I live. I can go long periods of time without thinking about them, but then they jump out at me and I start to wonder, "Why are there half a dozen pine trees right there?" Then a mile down the road I notice three more clumped in an area together. And suddenly I start noticing little clusters of pine trees here and there.
That happened to me about a week ago, but the subject wasn't pine trees. It was how people are emotionally attached to money. Not all the ways we're attached to, or how we feel about money, but the topic itself. People's relationship with money. I found myself having half a dozen conversations about it. I can't remember the last time I had a conversation about it, but in the last week or so it's like THE topic. I don't know why – any more than I know why clusters of pine trees congregate in one spot, then in another a mile away. Was there somebody spreading pine trees like Johnny Appleseed? Who knows? Not me. I don't even assume to know.
But when you start talking money, everybody has some assumptions. Those of us without much money likely have the wrong assumptions. Those with money probably have it more right than not. And that's what led to today's episode and why I started pondering this whole notion of making bad assumptions. Well, that and my work trying to help leaders be more evidence-based. It's all an effort to avoid letting stupidity get the best of us.
We all make assumptions. Even those cats who claim to be completely rational and logical. Sometimes especially those people. Have you been on Blab yet? Go check it out. My profile is at http://RandyCantrell.com/blab.
I'm lurking over there earlier today and watching a conversation about how to handle trolls and other contrarians on the social media. I was only in there for about 3 minutes, but one social media marketing expert was talking about how he loved vigorous, respectful debate with people of opposing opinions (to his own) as long as they had a good knowledge of all sides of the issue. Blab, blab, blab. On he went for the 3 minutes, talking about how well adjusted he was in his open-mindedness. And he probably is, but I'm assuming he's a little full of it. I don't yet know if that's a bad assumption or not, but with video and audio I was able to judge his body language, his tone and his demeanor and decide. Nope, it didn't take me 3 minutes. And it wouldn't have taken you 3 minutes either. We both would likely have made up our mind – with an assumption based on what we were seeing and hearing – within seconds. Your assumption may have been different from mine, but I promise you'd have made one. And that's how life works. We figure something out – or think we have – and we move on.
Bad assumptions can be upturned or they can linger for years uncontested. It just depends. Take that whole relationship with money issue. I'm sure people can live their whole lives with a bad feeling toward and horrible emotions toward money. Maybe it's a bad assumption, but nothing happens to alter their view. They've got it and they're going to hang onto it.
Other people can have a completely opposite view of money. Years earlier they might have made a very different assumption about money and it gave them a completely different experience.
Credit is good. Credit is bad.
Don't eat red meat. Be vegan. Eat red meat. You need the protein.
For every person who holds to one view, often based on assumptions, there are others who hold a completely opposite view, often based on their own assumptions. Where does it all lead?
The goal is to see if we can figure out better ways to avoid letting bad or incorrect assumptions rule our lives. We all make assumptions. We have to. Sometimes they're called conclusions or deductions. I guess there's a difference in those, but they're all kin. Well, they are the way I'm using them. But to help us along today's journey here are the actual definitions.
assumptions – a thing that is accepted as true or as certain to happen, without proof
conclusions – a final decision or judgment : an opinion or decision that is formed after a period of thought or research
deductions – the act or process of using logic or reason to form a conclusion or opinion about something
Personally, I think assumptions can be good or bad. Bad ones are just like that definition – without proof. But good ones have some proof. It may not be the best kind of proof, but it's based on something. I need to admit my own bias though. I'm a dot connector. Very intuitive. So I'm very prone to see patterns and evidence upon which I can draw a conclusion, or make sense of something. I'm not normally rash or quick in making a judgment, but I'm constantly trying to figure it out. So let me add a 4th term.
judgment – an opinion or decision that is based on careful thought
That fits what I chase most – making a good, sound judgment. It's really about that word – judgment – versus the real definition of assumption. It's the combat that goes on inside each of us when we have a choice to make a bad assumption (that's what I'm calling it, although by definition ALL assumptions are really bad) or to render a proper judgment. In short, it's the difference between getting it right, or getting it wrong!
Have you ever felt like you were too smart? I don't mean that you felt like you had too much knowledge. More like you just felt you knew too much – or had such a perspective on reality – that it prevented you from being successful, or from being as successful as you'd like?
As a college freshmen in a massive Econ 101 class with a few hundred kids, I recall a lecture one day where the professor told us why immigrants to America might have an advantage over those of us brought up in this country. He told us they were coming to America because they saw our country as a land of opportunity. You come to America to make your dreams come true. Those of us born and raised here have a different view, he said. "You know how hard it is to make a million dollars, for instance," he declared. In short, he told us we knew too much to succeed. Too smart for our own good.
It was a pivotal time as I sat there considering that my lack of naiveté might be working against me. No wonder it's so hard to find your way. Too smart. Too dumb. Too wise. Too foolish. Too many assumptions. Too many judgments. We're hung up on this. Then as soon as we remedy this, with that – we find out that THAT is working against us, too.
Finding our way is precisely the point today. But that's the point every day, isn't it? Unless of course you feel like you've got it all figured out. Some days I guess we may have it figured out, but just wait. Pretty soon you'll realize there's more to figure out. It's not about being wrong 'cause we're all wrong every now and again. It's about not letting wrong rule our lives. It's about finding ways to get it more right than wrong. That's why we can't let bad assumptions RULE our life. Life's hard enough without us getting in our own way with knee-jerk reactions and conclusions.
A guy goes to the doctor. He's experiencing some shortness of breath and other abnormalities in how he feels. It doesn't seem serious, but he doesn't know what it is. He just knows it's not normal. He makes an appointment to see a doctor. A week from Tuesday – that's the soonest he can get in. That gives him 8 days to think about it. Eight long days to be alone with his thoughts. Mostly fears. Negative self-talk dominates his world these days. Until he gets to see the doctor he's got no evidence for what's wrong except that he's not feeling his normal self. His fears, feelings and assumptions are enough to fuel his paranoia though. It doesn't feel like paranoia though 'cause he knows what he knows. Or he thinks he does.
The problem with bad assumptions is that we really don't know anything. We just think we do.
It's a bad assumption to think he's got heart problems, or cancer. A visit to the doctor shows he's got low blood pressure brought about by a bout of dehydration. Over a week ago he over did it and got light-headed. He didn't think much of it. He suspected he hadn't been drinking enough water. It knocked him for a loop, but he got over it. Mostly. He drinks almost nothing but caffeinated drinks. Caffeine acts like a diuretic. He already knew he had asthma, but this was different. Well, hello perfect storm of knowing what you know, but having no clue about what you don't know. His asthma coupled with being dehydrated caused his shortness of breath…that along with this new symptom, lower blood pressure. The doctor gave him an IV solution and within hours he felt better. No open heart surgery needed. Eight days of a wrecked life caused by jumping to a conclusion based on nothing more than how he felt.
We all do it. Some more than others.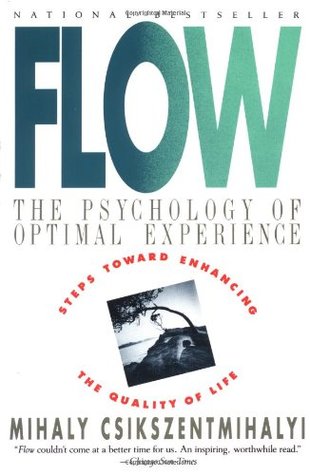 In 1990 the book FLOW was published. I can't begin to pronounce the author's name. It's got too many vowels for a guy who lives in Texas. It was largely a book about optimism. Specially, it was about how we feel when we get into "the zone." My oldest child, my son, was 10 when the book came out. There was another book I was reading at the same time – LEARNED OPTIMISM. I can pronounce that author, Martin Seligman. Okay, maybe I can't pronounce it correctly.
I tried to share some of the books information with my kids. Stupid. They were far too young, but I was worried about their optimism. Maybe I was fretful that they'd have my level of optimism and I knew mine could use some help. I wasn't pessimistic, but I wasn't optimistic either. I was probably more prone to think of all the hurdles than to think of all the ways something might go right.
Sometimes you just have to put a stake in the dirt and claim that it starts now – or it stops now. I was trying really hard at the time, as a dad, to help my young kids learn that life is largely what you make it. You may as well think of how well things can turn out. But I was probably preaching mostly to myself. It was time. I was 33 years old and transitioning my professional life I had just moved to Dallas to run a new (for me) company. It was a good time, but stressful.
You wouldn't be much of a parent if you didn't project onto your kids your own hangup's or world views. I was dutiful and did both.
As I grew older I realized that it required a lot more work to get it right than to get it wrong. Jumping to conclusions and making bad assumptions is ridiculously easy. That's why it happens so often. We just hug up our biases and views, without any evidence at all, and declare, "Yep, I figured as much."
Reason? Evidence? We don't need no stinking evidence. We've already got the dots connected.
Years earlier I had married a girl I fell in love with. I had fallen hard. My love wasn't blind though. I thought she was awesome. She was pretty. Smart. Funny. And pretty perfect in every way. I didn't feel like I had fallen blindly in love, but I guess we can fall into a trap of feeling like we just instinctively know things. Sort of like I knew I loved her. I didn't really vet it all out. I mean I knew what I liked about her – why I loved her, but maybe not really. It wasn't some logical, thoughtful exercise. It happened as we spent more time together.
One of the biggest decisions of my life. To marry her. And I didn't even put it on a spreadsheet. What kind of moron was I? I didn't write a white paper weighing the benefits or risks. No SWOT analysis. STUPID. STUPID. STUPID.
Or was it?
No, it was somewhat logical. Emotional for sure, but it wasn't devoid of logic or reason. She was a Christian. That was important. She had strong convictions. I wasn't making bad assumptions about her. I was making some thoughtful judgments based on what I knew to be true about her. I had evidence that proved she was the real deal. And I fell in love with the realness of her deal. It wasn't like we too a quick leap to marriage. It was about 3 years after we first dated.
But I know some people who didn't go about it that way at all. They fell in love, or thought  they did, got married and pretty quickly afterward, divorced. "I didn't really know her," he says. Or she says that about him. Not enough time spent figuring him out, or her. Lack of evidence trumped by a bad assumption.
For some, it's a way of life. For many of us, I suspect it's more of a every now and again thing. The problem is, sometimes we let the bad assumption rule at the worst possible time. For me, it's mostly because I stop thinking. I just go with the flow and flip on my auto-pilot mind. It's not really a conscious thing. It just is what it is.
But it doesn't have to be. We can change it. It requires deliberateness. For me, that's what's hard. It's hard to be deliberate in our carefulness. Careful to properly judge a person, a situation, a circumstance, or a symptom – like my dehydrated friend. I think my own foolishness happens quite often because I don't take the time to really think about what I'm feeling, or thinking. It's kinda crazy to learn that we have to be committed to thinking about what we're thinking. But I'm living proof that it's true.
You are, too. Just think about what you say, or how you say it. Have you ever said something stupid? Well, there you go.
Out of the mouth come the intent of our heart, or our brain. We say it because we're thinking it. Stupid brain. Stupid words. I know. I'm a podcaster!
Do you ever wonder what things in your life might be improved if you could just let your faulty assumptions (okay, so you may not realize they're faulty) go? I mean, what if you've got it wrong?
What if the way you think about money is all wrong? What if that person you think can't stand you really doesn't hate you, but they're just bashful? Think about all the actions you take every single day based on how you view things, or people, or situations. It drives everything we do. We do what we do largely because it's what we're telling ourselves to do based on how we see things.
The last time you got it wrong and you realized it. When was that? What was it you got wrong? I'm talking about any assumption you made. Big or small. It doesn't matter.
Maybe you thought somebody was conceited, but you found out they were just extremely introverted. Maybe you thought you didn't get the job because of something you said, or did…only to find out they hired somebody they had started talking to long before they ever knew about you. Maybe you lost the sale because you thought you blew it, but you found out they lost their budget and didn't buy anything. It happens to all of us. I think one key may be to resist making the way we live our life. Letting these bad assumptions rule our lives by becoming habits.
It can really be humiliating to get it wrong. Being humble is a good thing. Being humiliated by our own stupidity, or bad assumptions, not so much. It erodes our confidence. Weakens our resolve. Cracks our tenacity. Sometimes it's valuable – like when we misbehave or wrong somebody. But when we just trip over our own thoughtless feet with poor assumptions, it only serves to remind us – and maybe reinforce our view – that we're an idiot. And that helps everything!
I'm hoping you're not behaving poorly. I especially hope you're not misbehaving toward other people. But if you are, then you deserve to be humiliated. I hope it hits you hard enough to stop you from doing what you're doing.
How do I fight bad assumptions? I try to chase evidence. And I try – but I don't always succeed – in preventing F.E.A.R. from ruling my life. False Evidence Assumed Real. For me, that's the hard part. Like when we were little kids and we saw monsters on the walls of our bedroom. Convinced they were real…mom and dad couldn't convince us otherwise. Flip on the light switch, "See they're gone." Well, of course they are. Monsters only come out at night. They leave when the lights are on.
Time. Age. Experience. Maturity. They teach us that we had it wrong. We assumed those shadows were monsters, until we learned there aren't any monsters. At least not the kind we once thought lived on our bedroom walls. As with most things that screw us up in life, it's not the things we know – it's the things we don't know. But somebody we'll learn. We'll figure it out and that'll make all the difference in the world.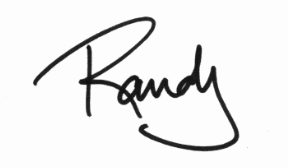 How Can You Help The Podcast?
Leave us a review at iTunes
Pick your favorite way to support us financially
Join the conversation at our Facebook group
Tell your friends. Promote the shows on social media.