"Success is stumbling from failure to failure with no loss of enthusiasm."
          -Winston Churchill
Welcome! This is about us. All of us. You, me, and everybody. But it didn't start out that way.
Sometime around 1996, I was listening to a recording of an old preacher I grew up hearing about, but he was gone before my time. The recording wasn't great quality, but hearing a man I only knew through the eyes of others was moving. I began to think of great grandfathers, my great grandfathers. I never knew them. Wouldn't it be wonderful if they had the technology that we had – the technology to record audio so easily?
Since high school, I had carried recording devices with me. I was working at a local hi-fi shop that carried Sony products (televisions, portable audio, and clock radios). When I saw Sony had invented a little micro-cassette recorder, I jumped on it. I carried it for years until that technology was replaced by digital recorders. That's what I was carrying around in 1996, an Olympus digital recorder that recorded in some format I don't remember. It wasn't mp3 or any of the standards used today.
These two things collided – my thought about my great grandfathers and my love of audio recording technology – so I tried something. I uploaded myself speaking into my digital recorder to a website I got from my Internet provider. When you signed up for Internet back then you got some single-page website with a URL as long as your arm (a bunch of numbers and letters; we had no knowledge of domain names back then). I had taught myself enough HTML to craft an ugly (but I thought it was cool) website. I was 40 years old with kids in high school. "What a shame to not document some ideas, thoughts, insights, and experiences for the next generation," I thought. Mostly, I was wishing all the old-timers I had heard about (but never knew) had access to the technology we have access to. So I decided to start recording some things in hopes that my kids would one day listen. And I knew that wouldn't likely happen until after I died. 😉
In 1999 this new platform emerged, Blogger. Now we were cooking! A platform that made it much easier to post updates. I had been journaling a bit on my own domain, which of course was only for myself because nobody could ever find a footlong URL. Blogger made the creative process much easier – and more consistent. But audio was tough. It didn't matter, I still talked into the digital recorder and uploaded the audio with links into Blogger.
I dubbed what I was doing, Leaning Toward Wisdom. It would be February 2, 2005, before I'd be wise enough to register the domain name. Various blogging platforms were emerging. Heather Armstrong had been fired for blogging about co-workers. Journaling became known as blogging. And I created a website, trying various platform technologies like Expression Engine and Typepad. WordPress entered my consciousness and that changed everything. I'm still using WordPress today. What we called audio journaling became podcasting and we learned about RSS (really simple syndication). We also learned about mp3 file formating and other things necessary to make this craft work.
It was always about the experiences, ideas, insights, and feelings. It was about communication of the heart. The rest was just a means to an end – to one day be heard, for whatever value the words might provide another generation.
It's about what life has taught us and what life continues to teach us. The good, bad, and ugly of our experiences.
Yogi Berra summed it better than I ever could.
You can observe a lot just by watching."
Storytelling. That's the methodology. It almost always involves a big idea enhanced with a variety of details and observations.
Thoreau said, "It's not what you look at that matters, it's what you see."
Here, we try to see things clearly…and sometimes, we even try to see things others may not. Mostly, we're trying to understand.
"Any fool can know. The point is to understand."
― Albert Einstein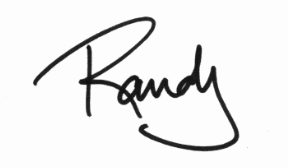 You can find out what I'm up to at the moment over at RandyCantrell.com
Faith is the priority, specifically being a Christian.
Curious enough to find out more? Check out In Thy Paths and Let The Bible Speak TV.
Proverbs 3 (NKJV)
1 My son, do not forget my law,
But let your heart keep my commands;
2 For length of days and long life
And peace they will add to you.
3 Let not mercy and truth forsake you;
Bind them around your neck,
Write them on the tablet of your heart,
4 And so find favor and high esteem
In the sight of God and man.
5 Trust in the Lord with all your heart,
And lean not on your own understanding;
6 In all your ways acknowledge Him,
And He shall direct[a] your paths.
7 Do not be wise in your own eyes;
Fear the Lord and depart from evil.
8 It will be health to your flesh,[b]
And strength[c] to your bones.
9 Honor the Lord with your possessions,
And with the firstfruits of all your increase;
10 So your barns will be filled with plenty,
And your vats will overflow with new wine.
11 My son, do not despise the chastening of the Lord,
Nor detest His correction;
12 For whom the Lord loves He corrects,
Just as a father the son in whom he delights.
13 Happy is the man who finds wisdom,
And the man who gains understanding;
14 For her proceeds are better than the profits of silver,
And her gain than fine gold.
15 She is more precious than rubies,
And all the things you may desire cannot compare with her.
16 Length of days is in her right hand,
In her left hand riches and honor.
17 Her ways are ways of pleasantness,
And all her paths are peace.
18 She is a tree of life to those who take hold of her,
And happy are all who retain her.
19 The Lord by wisdom founded the earth;
By understanding He established the heavens;
20 By His knowledge the depths were broken up,
And clouds drop down the dew.
21 My son, let them not depart from your eyes—
Keep sound wisdom and discretion;
22 So they will be life to your soul
And grace to your neck.
23 Then you will walk safely in your way,
And your foot will not stumble.
24 When you lie down, you will not be afraid;
Yes, you will lie down and your sleep will be sweet.
25 Do not be afraid of sudden terror,
Nor of trouble from the wicked when it comes;
26 For the Lord will be your confidence,
And will keep your foot from being caught.
27 Do not withhold good from those to whom it is due,
When it is in the power of your hand to do so.
28 Do not say to your neighbor,
"Go, and come back,
And tomorrow I will give it,"
When you have it with you.
29 Do not devise evil against your neighbor,
For he dwells by you for safety's sake.
30 Do not strive with a man without cause,
If he has done you no harm.
31 Do not envy the oppressor,
And choose none of his ways;
32 For the perverse person is an abomination to the Lord,
But His secret counsel is with the upright.
33 The curse of the Lordis on the house of the wicked,
But He blesses the home of the just.
34 Surely He scorns the scornful,
But gives grace to the humble.
35 The wise shall inherit glory,
But shame shall be the legacy of fools.
Music "Slow Burn" by Kevin McLeod: https://incompetech.filmmusic.io/artists/kevin-macleod
Creative Commons: https://creativecommons.org/licenses/by/2.0/
NOTE: Links on this website are likely affiliate links resulting in some type of commission payment. Assume that's the case with every link. Proceed accordingly.