Want to show your support for the podcast? Here's how. At least as of May 2019 (this is a short-term way to show your support):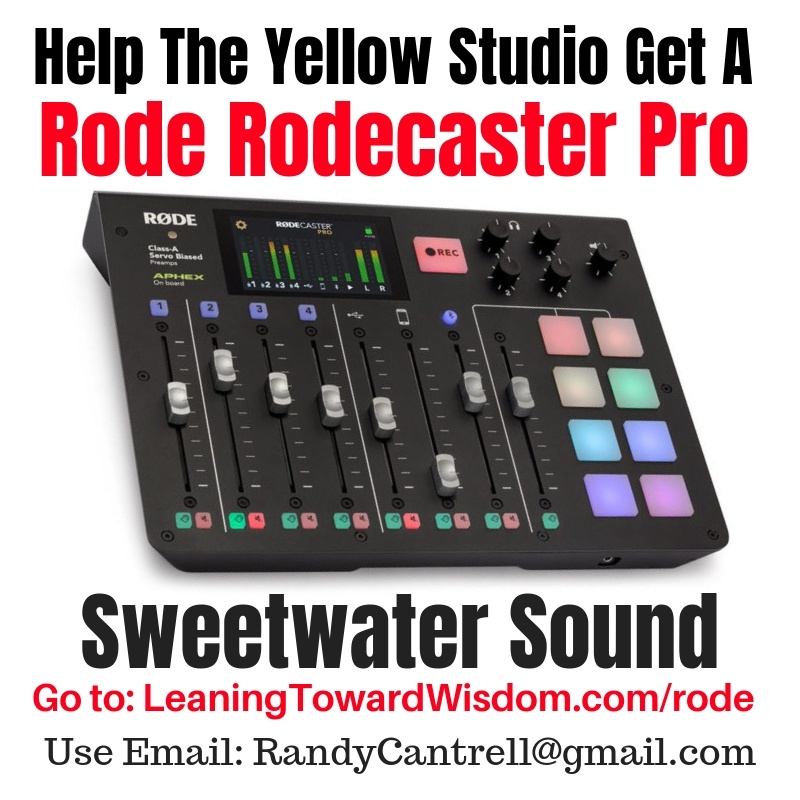 Help The Yellow Studio & The Leaning Toward Wisdom Podcast Get A Rode Rodecaster Pro
Sweetwater Sound is a terrific supplier and I've used them for years. I'm linking up their E-gift-card link (you can enter ANY amount you want): https://www.sweetwater.com/shop/gift-cards/email
Use email: RandyCantrell [at] gmail [dot] com
The Reward – For A Special Leaning Toward Wisdom (LTW) Episode
• 10-minute Skype call with me (30 minutes if you donate $25 or more)
• The topic: tell me about a time when somebody really encouraged you in a meaningful way
• This will provide content for a special episode about encouragement
• I'll include your name and any links you care to promote (or if you prefer, you can remain anonymous because I still want the stories)
YES, you can even donate and nothing more. I would like you to email your story after you make the donation, but you don't have to.
It's the power of others. And it includes the power of others to help the LTW podcast.
Thank you for all your support!
Other Ways To Support LTW
Randy Cantrell
P.O. Box 211431
Bedford, Texas 76095
I love music and accept Apple iTunes Gift Cards (buy music and support your favorite artists) – use Randy [at] RandyCantrell [dot] com as the email address to gift me electronic Apple iTunes Gift Cards. Or, you can mail to the above address.
You could send me Amazon Gift Cards, too. I do read Kindle (and physical) books.
Or if you're really feeling generous, you can help me maintain/upgrade The Yellow Studio with gear via B&H Gift Cards.
Of course, the very best way to show your support is to tell a friend!
It'd be nice if you could leave an honest review over at iTunes, too >> Click Here
Thank you very much!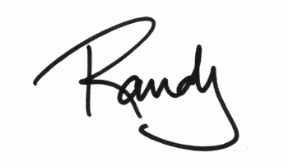 P.S. Do you want to know how I podcast and why? click here