Podcast: Play in new window | Download
Subscribe: Apple Podcasts | Android | Email | RSS | More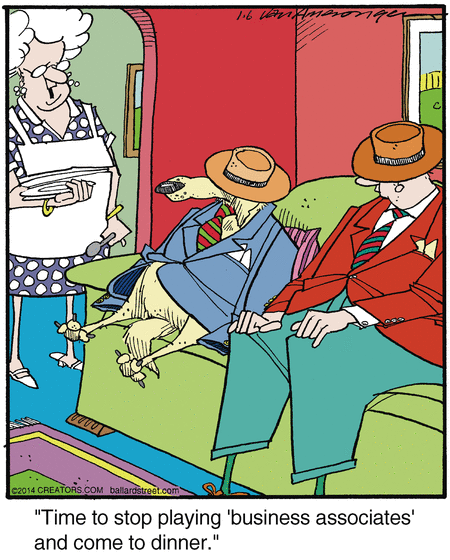 Let's play store!
It's what we said as kids. Little did I know I'd spend more than 30 years of my life doing it for real. Not make believe. But every day lots of people are playing make believe. The Internet affords us the opportunity to pretend on a massive scale. Spending the time pretending instead of building saddens me. And I fear I can be prone to being sucked in just like you can.
Lately my senses must be heightened to online content about not believing everything you hear or read. Partly because my work in coaching leaders is increasingly focused on helping them become evidence-based leaders, leaders who operate with a focus on pursuing the truth. It's all about getting it right, being accurate in our conclusions.
The other day I was driving through a neighborhood of simple, plain houses. I had just come from a neighborhood where you're likely to see more Tesla's than Honda's. Within 10 minutes I was in a section of town where 10 year old Accords would be seem as nice rides. I wasn't judging it, just observing it. That's when I had an epiphany.
To be fair, I'd had this feeling before. But I knew I should hold onto it longer. And more frequently.
Feeling blessed. 
I know that sounds judgmental. And I guess it is at some level. I mean, I can drive past 5 million dollar homes and realize I'm not all that. And here I am driving past houses that cost much less than the cars in the area I just came from — and I'm thinking, "They'd look at my life and feel the way I feel when I see that 5 million dollar house." Yep, life is relative. For some I'm a ceiling. For others, I'm a floor.
But you know me. I'm not that superficial. The idea and thought went much deeper. I didn't feel sorry for these less advantaged people. I certainly didn't feel superior to them. I felt blessed and fortunate to be where I am in life. Thankful that all is as well with me as it is, and thankful — and this is the truth — that I wasn't in one of those 5 million dollar houses.
It sounds strange, but I can tell you a story that may help you realize how I view the world.
I'm sitting across from a man with a net worth of about $14 million. We're having lunch and talking about our families, mostly about our children. My kids are in middle school at the time. Within a few years they'd be driving.
His kids had trust funds. He had remarked, "My kids will never have to work a day in their life." He was proud of the fact that he had been financially successful enough to make sure his children would have financial independence. As we talked about the challenges of fatherhood soon talk turned to what our children might do with their lives. Pretty soon our philosophies were most clearly stated in how we each saw the future of our kids. He was busy architecting things for his kids. "They'll be able to do whatever they want," he said, but he had clear ideas of what he wanted them to do. All I could do is say what my heart felt.
I'm happy you've got the financial wherewithal to set your kids up, but I'm happier that I don't.
It wasn't an insult and he knew that. But he was puzzled by my perspective until I brought up the different expectations our kids would have when they learned to drive. His kids were going to expect high-end fancy rides. There was no getting around it. They knew he had the money to get them a nice BMW so that's what they'd expect. And he'd deliver…because the risk would be having them resent him. Me? I didn't have that burden. My kids knew there would be no BMW in their future. They'd be getting Honda Accords handed down by me and my wife. And the gas and insurance would be their responsibility, not mine.
The conversation ended with him better understanding how financial success had trapped him into expectations that would be difficult for any father to manage. One man's ceiling is another man's floor. I left lunch that day happy to be his floor.
Contentment. Maybe that's part of the point of all this.
I think many people have the wrong idea about contentment. They mistake it for complacency.
In the workplace we abhor employees who grow content. No, we want them to be dissatisfied with how things are, and how they're performing. We want them to be compelled to do better. Much better.
At home we hate it. We want to make more money. We want bigger and nicer houses. We want swimming pools and higher end cars. We want exotic vacations. And we all want the latest computers, tablets and cell phones.
Contentment? That's for losers!
I'm sitting here Inside The Yellow Studio doing some web work. On the flat panel is some Discovery Channel show about some rich couple. He's made millions doing something. I can't remember how he made his money. His wife goes missing. He's a suspect, but denies any wrongdoing. As the story unfolds it's clear that he's kind of crazy. And once again I'm stuck thinking, "How did he possibly amass that kind of wealth?" But I discovered that answer years ago. It's possible to just be too smart to become wealthy. Yeah, that's it. I'm too smart. 😀
We all see this. We think, "What have they got that I don't?" All that noise enters our head and swirls around like a washing machine agitator full of the suds of confusion. Some things just don't make much sense.
Things aren't always as they seem. And one skill or moment of serendipity doesn't necessarily translate into another skill or another moment. For example, earning money is one thing. Hanging onto it is something else. Living in DFW where we have all the major pro sports teams – we sometimes hear stories of ex-stars who earned millions, but now are declaring bankruptcy. The other day I heard a guy confess that the minute he got a million dollar check he went to buy a Lamborghini. Stop and think about that. Let's say that million dollar check resulted in a tax bill of roughly 40%. Suddenly, that million is now a net of $600,000. The Lambo is about $200,00. Now you're down to $400,000 when you started out with a million. That's how BROKE happens!
Earning money is a skill. For the pro athlete it's a physical ability to do something our society is willing to pay big money to see. For the doctor or service professional it can be due to the high barrier of entry into the profession. Anything that takes a decade to enter is likely going to pay well. For many others, it's business and the ability to sell things. Generating revenue is a skill. Some have it naturally. Others have to work hard to learn it. Except in cases where people were chasing technology that suddenly revealed insane value, everybody I know who had excelled at revenue generation sought it out. That is, they were interested in making money! It was a priority in their life.
Keeping money is a skill. Too many pro athletes grew up in poverty. They didn't learn how to handle money. And they're often surrounded by buddies who grew up just like they did. The cost of that posse can be expensive. Then there are all the unscrupulous advisors who prey on high paid athletes. Even Mike Modano, Hall of Fame hockey player who was the face of the Dallas Stars for years, lost $5 million to an unethical advisor. Bad things can happen when you're busy playing your sport and you trust people too much.
Spending money is easy. Spend too much and even the wealthiest can get in trouble.
I bring all this up because usually when we think about contentment we think about money — and our own discontentment. If we just had more money, we might find contentment. But not until then. More is better. Always.
But as my conversation with my rich friend proved – not necessarily. Now that my kids are grown with children of their own I'm happy that my wife and I weren't in a position to give them everything their heart desired. I'm happy they had jobs when they were in school. I'm happy they were perfectly content – even excited – when we gave them our older hand-me-down Accords. Life was good. We were all fine. Their lives wouldn't have been made better if they'd each been given a 3 series BMW. It's likely it would have derailed them. Thankfully, we'll never know. It wasn't an option.
Thankful For Where We Are
That's contentment. It doesn't mean we're wrong for wanting to better ourselves. It does mean we're not living every day lamenting how much better others have it. Envious of others. Jealous that our success isn't the success we see in others. I just can't see the profit in all that, but I do believe it's commonly how many people live. Looking at others and wishing it were them.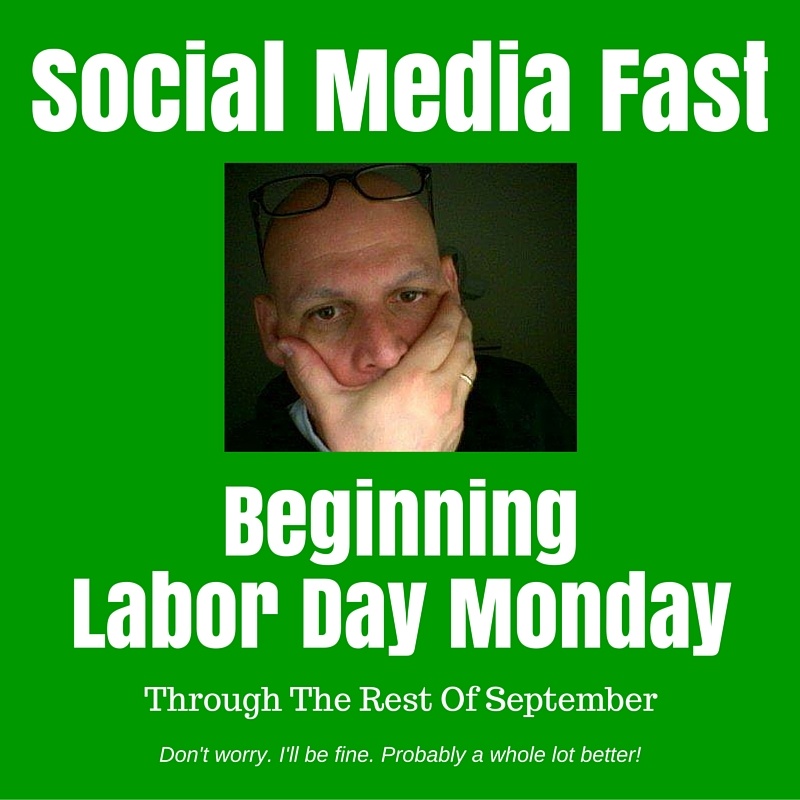 And that's what prompted the question that serves as the title of today's show. It's the end of summer. Next Monday is Labor Day. You know what that means? Yep, I've got to put away my white belt and shoes. It's also time to go dark in social media, but I'm getting ahead of myself.
It's the end of the summer. Time to put the pool cover on the pool. Time to bring the plants inside. Time to cover the backyard grill. Like all the squirrels in the yard, it's time to gather in stuff as we prepare for cooler (even cold) weather. Sure, we've got plenty of time. It's not gonna turn cold over night, but we'd best not waste a bunch of time. We need to make our investment in time work to our best advantage.
We are where we are. It is what it is.
I'm thankful for so many things, but that doesn't mean I don't want to get better. I'm thankful for my clients, but I'd like a few more. Not a lot more, but a few more. Lord willing, I'll push forward and make that happen 'cause I've changed my focus over the last year. I was thankful for consulting work a couple of years ago. I was doing more consulting than coaching. That's been flipped on its head in the last year. I'm thankful for the opportunities that have come my way that I never saw coming – namely, my work with city government leaders. Whodathunkit?
So let's talk a bit about our professional contentment and investment into things that pay. Let's talk about that question – why would you invest in something that doesn't pay?
First, the question is WOULD you invest in something that doesn't pay? Before you jump to answer it, think about it. Carefully. I'm betting you already are investing in things that aren't paying. And I'm not just talking about money. I'm talking about paying off in meaningful ways other than, but perhaps including money. That's why I'm taking a break from social media. Not because there's no pay off, but because I go through phases of not feeling like there's enough of a payoff.
Facebook. Twitter. Linkedin. Google Plus. Blab.
I feel toward these about the way I feel toward all the productivity hack talk. People who spend every waking moment trying to hack some productivity tool so they can be more productive. For what? So they can spend more time trying to hack some new productivity tool? What do these people do all day? How can you be an Evernote expert and know all these hidden features…and the hidden features of all these other tools…and get anything else done? I'm stuck wondering what they need to be more productive about? In the time spent tethering my Gmail to my To Do List to my Evernote I could have just done the thing I was going to schedule. And in my busiest moments in life I've never been so busy that I just couldn't juggle a list of things I needed to do. Maybe I've just never been a very important guy worthy of handling as many things as these online productivity gurus. But I'm the guy who can always have "inbox zero" pretty much any time I want. I'd love to brag like those guys and say, "I'm 300 messages away from inbox zero" but I'm just not that popular. Or, maybe I just know how to manage email better than those guys. I'm just not that busy! And I've never been THAT busy.
I can hop down a rabbit hole of social media. I'm not very prone to camp out, but I can be prone to hop around between them every now and again. So I'm going to pull the emergency brake on all social media. There are some investments I'm going to keep making though because they have some pay off that warrants ongoing investment.
I'm going to spread my new content. A new podcast episode will warrant some sharing. I'm not going to over do it, but I don't ever over do it.
I'll likely respond to specific messages. Direct messages and things warrant a response. I don't want to be rude.
I'm going to maintain a presence inside my secret Leaning Toward Wisdom Facebook group. If you're not inside, what are YOU thinking? Join it now.
I may Blab some. Mostly 'cause it's new and I like the name. Also because I'm a Blabber! You should be a Blabber, too. I'm here on Blab.
I'm going dark – well, mostly dark – starting Labor Day Monday (you see what I did there?). And I'll keep it up until October 1st.
I'm doing it because I just don't think the payoff is worthwhile most of the time. The connections are too shallow to suit me. It's a virtual groundhog day where every day is the same. I suspect nearly a month away will show me what it always does (this is NOT the first time I've done this) — nothing changes! I also know there's something addictive about being connected with tons of meaningless connections. I can't explain it 'cause I'm not that smart, but I know there's something to it. But like cocaine, not all addictions are worthwhile. I think I'd prefer to be addicted to my wife – my marriage and my family – and doing meaningful work. Part of that busyness that affects us all is a busyness that's unprofitable. I need to refocus and make my busyness more profitable in ways that last longer. If I die tonight I'm not convinced my social media presence in the past week will have positively impacted my legacy. I'd rather spend time investing in my clients, my family, my content and my faith (and not in that order).
It's pretty simple really. Not easy, but simple.
I've got so much time. I've got some things I want to accomplish. I need to put more time into those things and less time into things that matter less. It's like my interaction with a client not long ago. I was asked by a leader about my thoughts on handling an employee problem. The situation was explained and I was asked, "What advice do you have?"
"Is there any tactic you've tried in the past that worked better than any other tactic?" I asked.
She looked around, pondering my question, for a minute. Finally she said, "Yes, there is one tactic that has worked better than the others."
"Do that. Do more of that and stop doing those that don't work," I said. Yes, I did laugh. Then I held both arms in the air and exclaimed, "I'm here all week. Thank you. Thank you very much."
But as stupidly simple as it sounded, it was good advice. In the world of executive coaching there are too many people more interested in looking smart and less interested in sound, simple advice! I'm unafraid of all that. It's good to be old and comfortable with who you are.
Show Me Where You Spend Your Time And I'll Show You What Matters Most To You
I've been looking into the mirror a lot lately. Well, I always do. Not a literal mirror. I hate those. Figurative mirrors are favorite mirrors in my life. Self-examination. Self-reflection. The stuff of introspection.
It's a constant activity for me, but I sometimes have moments of more intense focus. Around the first of the year, 8 months ago or so now, I got focused on my work. It happened as I was sitting across from a leader who was in her 30's. Here I was across from a young lady young enough to be my daughter and I started thinking of my role in her life. Our work together had been profitable. She trusted me. I was, in that moment, thinking about her and her career. I was thinking of how I could best serve her — all the while thinking of how blessed I was to have this opportunity. I was thankful. Professionally I was happy. Not contented. Happy. It was one of those "I'm doing what I'm supposed to be doing" moments. Have you ever had one of those? I've been fortunate to have a few, but it's been awhile.
I didn't think too much of it for awhile. I kept doing my work. Serving my clients. Doing some of this. A bit of that. But then it happened again. Different day. Different client. Same outcome though. Same feeling. Same thoughts.
By this time it was spring and our Texas drought was remedied by rain like we hadn't seen in recent years. In April and May we got a combined rainfall of 22.5 inches. It was wonderful. I enjoy a good rain. I even enjoy a not so violent thunderstorm. By the time May rolled around I had been thinking about these 2 incidents with clients. I had also endured the two toughest months for me since losing a lifelong friend. April and May aren't usually terrific months for me. This year they were especially tough because Rocky got sick, too. Rocky was one of our White West Highland Terriers. He was 15 years old and we had to say goodbye this year.
Maybe it was the perfect storm for an epiphany to last longer than a fleeting moment. This epiphany – that I was doing what I was meant to do – didn't leave me once it arrived. I began to dive into getting better professionally. Not that I had neglected it before, but I was more focused on forming strategies and processes to help my clients. I was also thinking of how I could solve the problems of the people who were hiring me in a more robust way. My work in recent years has been ridiculously personal and individual. It's not a one-size-fits-all approach. As a result, it's not scaleable. But I didn't care about that. I cared more about making the work the highest value possible. When working with a business, that's easy. My barometer had always been 10x. I wanted the business to benefit in a minimum of 10 times the investment they'd made in me. For every $1,000 I was paid I wanted them to generate at least $10,000 in added revenue. But with city government leadership work it was tougher to measure. I had to mostly rely on feedback from the people who hired me. Were they seeing improvement in the areas that mattered? But that was the only area that somewhat frustrated me and I was confident that I could figure out some kind of value proposition that would be ideal for both the client and me.
Millennials comprised a lot of my work. And it was wonderful so I decided to go all in. I registered a domain – CityGovernmentLeadership.com. I haven't exactly done much with it…yet. But my executive coaching and consulting business – Bula Network, LLC – is quickly and intentionally morphing into the exclusive domain of helping city government leaders. Is it risky? Sure because I don't have a squadron of clients in the space. But no matter. It's a space I'm fond of and one I'm committed to serve. Professionally, it's all the things I want.
You Have To Say NO In Order To Say YES
Just like social media, or business, or family, or faith – you can't do it all. Not if you're going to do it well. You have to specialize. You have to narrow your focus. You can be well rounded, but you can't be world class at everything.
Five years ago my work was almost exclusively consulting. Roll up your sleeves. Get your hands dirty. Do the work kinda consulting. It was the stuff that fell right in my wheelhouse of business building. When people said it came easily to me they neglected to realize that I had spent my entire adult lifetime learning the craft. I distilled it into 3 areas that properly depicted the work I was doing:
Getting new customers – something every single client I had wanted. Sometimes too much so. I've had clients who neglected current clients because they were too busy chasing new ones.
Serving existing clients better – this was always a point of fanaticism for me. I quickly grew intolerant of businesses driven to grow without sufficient commitment to this – dazzling their current customers.
Not going crazy in the process – this is really where the coaching element entered into the work. I'd often be tasked to help a business owner or leader accomplish the first two objectives while maintaining some semblance of sanity in their professional (and sometimes personal) lives.
Honestly, what I struggled most with was leaning toward saying NO to consulting so I could say YES to more leadership coaching. Consulting was operational. It was comfortable. It fueled my strong need to accomplish things. And it was more easily measured than coaching. In business there were always two numerical elephants in the room: dollars and percentages. If I could get the dollars to go up, I was a star. If I could drive costs down and profits up, again – rockstar status.
Enter the problem. It happened about 3 years ago. A client who was driven by 2 of the 3 areas of my work focus began to be committed to avoiding #2 – serving existing customers better. All my business building expertise – learned through years of hot competition in luxury retailing – came as a result of learning a fundamental business building lesson. Customer base means everything. Everything. It's the foundation of building a great, sustainable, highly profitable business. Fail at getting that foundation in place and you'll be unable to build a business that can withstand the rigors of the market. Succeed and you'll have the opportunity to propel your business forward. No guarantees, but without a customer base you have no chance for success.
One the first things I'd do as a consultant is look at the health of the existing customer base. How well is the business caring for these people? How often are they touching these people?
Sometimes my engagement was result in soaring frustration as I'd help a business grow only to find that customer experience wasn't getting the attention it deserved. That would leave me hollow and often infuriated. How can you be committed to growing your business if you're not devoted to dazzling the people willing to buy your stuff? It just made no sense to me. Ever.
That cracked my business model. Powerless to enforce spectacular customer service I soon found myself less than enthused about helping this client gain new business. Why do it? Just so they could hack off another customer? Repeated phone calls complaining about inattentive service drove me to the edge and I fired what was my biggest client. It was a major financial hit, but I had no other option – not if I was going to be true to what I believed was true. It wasn't about being right. It was about doing the right thing. And I had to let go.
In an odd twist of fate it made things easier. That experience made it easier to think about abandoning consulting and going all in on executive or leadership coaching. But bills have to be paid, work has to be done and I'm not one to sit back frittering away the days. The shift was happening organically. I'd love to tell you I'm so strategic that I calculate every move I make. It's not true. I do calculate, but it's mostly done in real-time. I pre-think what I can, but don't you find that so many things in life happen and we're faced with reacting to them?
Things happened and I did strategically react. But that's a whole different skillset than being strategic on the front end. I'm pretty good on my feet. Good thing.
As time went on I got an opportunity I never could have seen coming. Certainly not one I could have mapped out and made happen. A city government approached me thanks to a person who knew me well. One thing led to another and I found myself engaged to help a senior executive. The work was admittedly some of the most rewarding work I had done in a long time. Things went well and I kept working. In time I found myself working with a handful of executives in a space I knew nothing about – public administration. But I was learning. Quickly. And it was not just fun, but it was rewarding because it scratched all the professional itches I had. It just felt right. In every way.
About a month ago I made a decision that I'm announcing here for the first time. I'm going all in. I'm leaving behind consulting. I'm leaving behind generic executive coaching. I'm saying NO to everybody except one group – one segment of people that I've grown to admire, respect and love. For me, it's less about who I want to be and more about who I most to serve. City Government Leaders.
Is it risky? Of course it is. Is it going to fly? I don't know, but I'm going to try because I can. I can afford to go all in on this and give it a go. So in this month that I'm taking off of social media I'm going to be busy building my newest version of Bula Network, LLC. It's the end of the line in one area of my professional life, but it's just the beginning of jumping tracks onto a new line.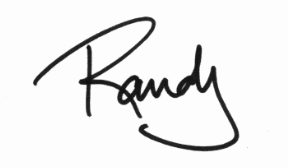 How Can You Help The Podcast?
Leave us a review at iTunes
Pick your favorite way to support us financially
Join the conversation at our Facebook group
Tell your friends. Promote the shows on social media.