Want to show your support for the podcast? Here's how.
I love music and accept Apple iTunes Gift Cards (buy music and support your favorite artists) – use Randy [at] RandyCantrell [dot] com as the email address to gift me Apple iTunes Gift Cards.
**Note: Some people have experienced difficulty in sending Apple iTunes Gift Cards via email. If it's too much of a hassle, you can drop one in the mail to me. Thank you!**
My mailing address is:
Randy Cantrell
P.O. Box 211431
Bedford, Texas 76095
You could send me Amazon Gift Cards, too. I do read Kindle (and physical) books.
Or if you're really feeling generous, you can help me maintain/upgrade The Yellow Studio with gear via B&H Gift Cards.
Of course, the very best way to show your support is to tell a friend!
It'd be nice if you could leave an honest review over at iTunes, too >> Click Here
Thank you very much!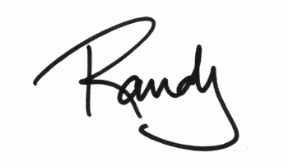 P.S. Do you want to know how I podcast and why? click here