Want to show your support for the podcast? Here's a variety of ways to do that.
I love music and accept Apple iTunes Gift Cards (buy music and support your favorite artists) – use Randy [at] RandyCantrell [dot] com as the email address to gift me Apple iTunes Gift Cards. **Note: Some people have reported how difficult it is to send Apple iTunes Gift Cards via email…and they're right, of course. If it's too much of a hassle, you can drop one in the mail to me. Thank you!**
Gift cards from Amazon will support my reading habit and provide me with other useful items
Gift cards from Jack Stack BBQ are also nice. YUM! – their Cheesy Corn Bake. Come on. I'm in Texas. We've got great BBQ, but nobody has this gold.
Hard copy books and other items are also welcomed via mail. I regularly get copies of books (which is great since I'm a hardcore reader). If I love the book, I'm liable to review it, but there are no guarantees.
My mailing address is:
Randy Cantrell
P.O. Box 211431
Bedford, Texas 76095
Of course, the very best way to show your support is to tell a friend!
It'd be nice if you could leave an honest review over at iTunes, too >> Click Here
Thank you very much!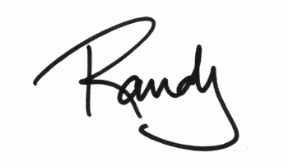 P.S. Do you want to know how I podcast and why? click here