Podcast: Play in new window | Download (Duration: [59:33] — 54.5MB)
Subscribe: Apple Podcasts | Google Podcasts | Spotify | Email | RSS | More
"The time to repair the roof is when the sun is shining." – John F. Kennedy
Any fool can wish, but the wise plan.
"It takes as much energy to wish as it does to plan." – Eleanor Roosevelt
"Unless commitment is made, there are only promises and hopes; but no plans." – Peter F. Drucker
"Someone's sitting in the shade today because someone planted a tree a long time ago." – Warren Buffett
Today's show was sparked by yet another online article about retirement 'cause I get inundated with them. But in reality, the subject is planning for the future – something every wise person pursues.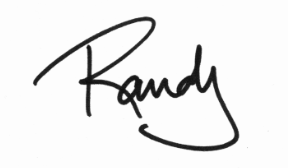 Please tell a friend about the podcast!
• Join our private Facebook group
• Email me
Wanna help me get a video setup?
I'm planning to start vlogging from Hot Springs Village, Arkansas because the place is spectacular.
If you'd like to help, click the image below to donate a B&H Photo E-Gift Card (use RandyCantrell [at] gmail [dot] com).
Thank you!