Podcast: Play in new window | Download (Duration: 1:00:46 — )
Subscribe: Apple Podcasts | Google Podcasts | Spotify | Stitcher | Email | RSS | More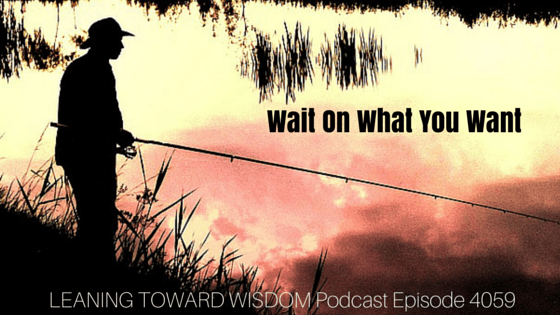 Paul Pena was 55 when he died. His life had been a constant struggle with health issues. By the time he was 20 he was blind. His grandfather and father were both professional musicians and Paul followed. He connected with Frank Zappa, The Grateful Dead and Jerry Garcia – among others. Songwriting, playing and touring…I suppose it's the dream of most musicians to simply be able to play music for a living. You know one of Paul's songs because it became a hit record. Not performed by him, but by somebody else. Before today's show is over, I'll play it for you and you'll realize you never knew it was written by Paul Pena.
Patience. "Patience. That's MY strength." I can honestly say I've never met a person who made that claim.
People claim all sorts of positive attributes that run the range, but patience or longsuffering is beyond the scope for us. First off, it's highly unlikely that any of us have an abundance of it…enough to claim it as a strength. Secondly, who among us would be arrogant enough to make that claim? Saying it out loud about ourselves is almost proof enough that we're lying about it.
Social scientists and casual observers might point to the surge of instant gratification.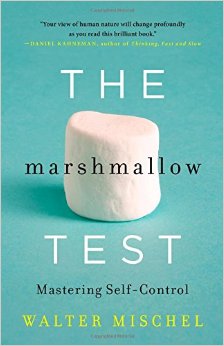 In the 1960s, Stanford University Professor Walter Mischel ran an experiment where he gave little kids (about 4 years old) a simple proposition. They sat with a marshmallow in front of them for fifteen minutes. If they could refrain from eating it, they'd be get two treats when the 15 minutes were up. Some ate the marshmallow right away. Others staved off temptation and waited.
Subsequent research discovered that the children from the original experiment who could delay satisfaction scored better academic results, earned higher salaries, and been less prone to obesity. The actual fact of instant gratification has likely always been present among us, but this may have been the first time somebody was able to put a label on it.
Professor Mischel, who is now at Columbia University, wrote a new book a few years ago entitled, The Marshmallow Test: Mastering Self-Control. Self-control is at the heart of patience, but it's also at the heart of self-discipline. When a 4-year-old is faced with eating a marshmallow right now to waiting 15 minutes to double the treat, it's no wonder the child often goes for the instant reward. He's inexperienced in self-control. How much time could he have possibly spent honing the skills of self-discipline? Zero is a likely answer.
As fascinating as such studies are, we're not 4-year-olds. If you're listening to me right now and you're 4, then I'm very impressed. You're going to be super wise by the time you hit double digits. That means, when you're 10.
Listen, here's the deal. Self-control is both learned and practiced – if it's effective. It's not so much an age thing as a time thing and intentional thing. People who exercise themselves in self-control, self-restraint and self-discipline are better than those of us who don't. The have's surely must out-number the have-not's. I suspect far more of us are doing what we want, when we want versus those who are willing to sacrifice today's pleasure for the prospect of increased pleasure later. Or success, or whatever else we're chasing. Even as a 4-year-old, I'd have let that marshmallow turn hard as a rock 'cause I hate marshmallows unless they're in hot chocolate.
And that brings up another issue when it comes to patience or self-control. The object of the temptation is individual. Tempt me with a marshmallow and I'll be a patience camel. Put a Twix bar in front of me and I'll have a much harder time. With a marshmallow I won't have to think about anything to endure a 15-minute wait. Or, I might gobble it down just to avoid knowing I might have two marshmallows in 15 minutes. But with a Twix bar, I'll have to concentrate on 15-minutes and the prospect of having twice as many Twix bars to eat. The time and the goal will become my focus if I'm going to resist eating the Twix bar right now.
It takes effort to restrain our behavior. It takes no effort to live an unrestrained life.
The experiment or test has been reconstructed, as evidenced by the video below.
While preparing for today's show I recorded an episode of ESPN's E:60. I didn't know what the topic of the episode was. I just recorded it onto the DVR so I'd have something to watch when I'd be slaving away at some computer work. The episode turned out to be a story of Matt Harvey, the left-handed pitching ace for the New York Mets who had Tommy John surgery last year.
I'm not a baseball fan, but the story was compelling. A little boy whose father was a high school baseball coach, sits on the sidelines captivated by the sound a baseball makes when it reaches the catcher's glove. That pop was Matt Harvey's favorite sound as a little boy. By 17, he was pitching for his dad's team as 50 or more major league scouts watched him consistently throw over 90 mph.
Famous sports agent Scott Boras signed him prior to the MLB draft in 2007. The L.A. Angels drafted him in the 3rd round. A first round talent likely taken later because his agent has a reputation for demanding top dollar signing bonuses. L.A. offered him $1 million. He wanted $2 million. Neither of them blinked so Harvey bailed, opting to take a full-ride to the University of North Carolina to play NCAA baseball. According to MLB rules, he'd have to wait 3 more years before he could re-enter the draft.
Being a college baseball player who has turned down $1 million took its toll on Harvey. For awhile he struggled, until he figured out that going to class and working hard was the best course toward the future he wanted. He came out of the funk taking solid aim for the Major Leagues. Three years passed and he was selected number 7 overall in the 2010 MLB draft by the New York Mets.
Anxious to be a major league pitcher he told the Mets he'd be pitching on their big league staff. They told him he'd go to the minor leagues and earn his way into a Mets' uniform. That's exactly what happened. They sent him down to the minor leagues where he played – and excelled – for 2 years. In 2012 he made his MLB debut striking out 10 batters in little more than 5 innings. Life was good.
Until it wasn't.
In August 2013 an MRI showed a torn ligament prompting Tommy John surgery in October that year. He missed all of last season and is hopeful to make his comeback this season.
Matt Harvey has not had a linear life or baseball career. You haven't either. So you're not nicknamed THE DARK KNIGHT (Matt is)…your life isn't much different than his with respect to needing patience, endurance and persistence. Ask any sports dad with a son —- and they'll tell you the ideal for having a son play a professional sport is to be a left-handed pitching ace in MLB. The average starting pitcher makes over $5.75 million a year. the opportunities for lefties who can throw a 98mph fastball, like Harvey could (hopefully he still can)…are unlimited.
But even stud left-handed ace pitchers struggle sometimes, forced to endure, work and wait. Waiting isn't sitting idly by doing nothing though. You gotta move while you wait.
Gonna move, gonna move on the train
If it ain't fast enough I'm gonna jump on a plane
The pressures of life force us into one of two basic directions: surrender and resignation OR persistence and patience.
There's another sports story that everybody should know. The Red Army hockey team of the Soviet Union and a man named Viacheslav Fetisov, the first Soviet to play in the NHL. His story was part of a wonderful documentary produced by ESPN's 30 For 30 entitled, Of Miracles And Men.
After the 1980 Olympic loss to the Americans, there were many struggles between the Soviet players and the coach. The father of Russian hockey, Anatoli Tarasov, had been banished from the game. Over 20 years ago I became fascinated by Tarasov because he was such an artist and a romantic. He incorporated ballet training into hockey. He was innovative, creative and compassionate. He loved hockey, but he loved his players more. Losing the Soviet national team broke his heart.
In his place was the coach who lost the 1980 Olympic gold medal to Team USA, Viktor Tikhonov. Tikhonov wasn't near the coach or man Tarasov was.
Years of struggles and aspirations to play in the National Hockey League, Fetisov endured and persisted in his quest to play in America in the world's best hockey league. Unfortunately, like the rest of the Red Army roster, he was under a 25 year military service contract. In the boldest move possible, he requested an audience with the Minister of Defense, the second most powerful position in the Soviet government. Risking everything he pushed forward in his quest to play as a free man. Out of the blue, within about a week of requesting to see the Minister of Defense, he was summoned to the Kremlin. During the meeting he wrote a release on paper in the Minister's office, handed it to him asking him to sign it. The official was outraged, but by this point, all of Soviet Russia knew Fetisov no longer wanted to play hockey for his homeland. Eventually, Fetisov was given release – the first release from military duty any civilian had ever been granted.
After a decade of being part of the Red Army team, he was free to play hockey on his own terms. He and his wife flew to America where he began playing for the New Jersey Devils. He was eventually traded to the Detroit Red Wings where he was reunited with some Soviet team mates who had found an open door thanks to his sacrifice and hard work. They won the Stanley Cup and Fetisov hoisted the world's best trophy in Red Square — a first in NHL history.
One man with determination and patience led the path for many other Russian players to come to America to play. All this years before the end of the Cold War and the fall of the Iron Curtain. Patience often demands bravery.
Maybe your life isn't defined by baseball or hockey, or any other sport. Maybe your struggles have little or nothing to do with athletic pursuits. No matter, something defines your life…or helps define it. You're struggling to make something happen. You're struggling to achieve something. Adversity is stopping you, or slowing you down. Maybe you're battling the struggle for yourself like Matt Harvey. Or you may be fighting a much larger battle like Viacheslav Fetisov who desperately wanted to pave the way for other Russian players to play in the NHL.
Achievement often takes time. Usually more time than we'd like.
In 1988 an assistant professor of Center for Environmental Studies at Arizona State University, Diana Gabaldon, wrote a practice novel. She had no intentions of publishing it. She wasn't even sure she wanted anybody to read it. By 1991 it was published in the UK as Cross Stitch and became Outlander in the US because her American publisher didn't want it to sound like a book on sewing. What a great first effort, huh?
By 1992 she had published the second book in the Outlander series and resigned her post at the University to pursue writing full-time. She has since gone on to write a total of 8 books in the series, selling more than 26 million copies. She's also authored quite a few other works, too. She's moving. Working. Achieving.
You could argue that she experienced early, fast success with her first novel. I don't know how long she thought about writing it, or how long she planned it, or how she may have struggled with it. But I do know that just last year STARZ, the premium movie channel, released a TV series, Outlander. Twenty three years after the book was published it hits TV. Even best-selling books can sit quietly on the sidelines for years before becoming a movie or TV series. As the author, I can guarantee that Gabaldon knows about waiting on what she wants.
Waiting On What You Want Doesn't Mean Doing Nothing
You're working. But maybe nobody notices. This is where enduring can grow really tiresome. You don't need much of an audience. Maybe just a husband. Or a wife. Or somebody who cares about you and somebody you care about. The struggles of waiting on what you want while you're chasing it for all you're worth can cripple the strongest people.
Then the questions come.
Why isn't this working?

Why now?

Why not now?

What should I do?

How long will this last?

When will this be over?
Here in the Dallas/Ft. Worth area we're having a NASCAR race this weekend. Kyle Larson was interviewed on a local sports talk radio station. He was last year's rookie of the year. He told the radio station that he started racing go carts when he was about 7 years old. He did that for about 7 years. Then he migrated to dirt track racing, those cars with big wings on the roof. He did that for 7 or 8 years. Then he began racing stock cars in 2012 and in 2014 he became rookie of the year in NASCAR. He's 22-years-old now. Young, right? Of course, it is, but he's got 15 years of racing experience. It's been a long, long road. Last year people just saw a young guy in his 3rd year of racing on solid surfaces win a prestigious title in NASCAR. Most people saw a first time driver shine as rookie of the year! They never saw 7-year-old Kyle give up Little League Baseball because games were on Saturday and he wasn't about to give up racing for baseball. The crowds didn't see his parents schlepping around northern California to go racing as often as possible. Kyle was waiting on what he wanted – to become a professional race car driver.
I've got to go out and make my way
I might get rich you know I might get busted
It takes time to make your way. Time to whip through the adversity. Time to tone the muscles you'll need to find some success. And nobody will be watching. Except those who really care about you and love you.
The years of toiling drag on in anonymity. Mostly. Even public figures go mostly unnoticed until they gain visibility sparked by success.
A Hollywood actor goes 3 years with no work. His agent drops him. The year is 1998. Jon Hamm is now 27. He waits tables and even does some softcore pornography. He told himself that if didn't have any meaningful work by the time he turned 30, then he'd give it up. Two years passed and in 2000 he got a break on a TV series nobody ever heard of that turned into a 19-episode deal. He quit waiting tables. That same year he got an opportunity on Clint Eastwood's movie, Space Cowboys.
But the real opportunity arrived 7 years later in 2007 when he was cast as Don Draper in AMC's TV series, Mad Men. By then he was 36. His first acting happened when he was in first grade. I could argue he spent 30 years waiting on what he wanted. He might have gotten rich — which he did — or he might have been busted.
Until 2007 hardly anybody knew who he was. Or cared. But somebody was paying attention. Somebody was vested in his life. In spite of whatever support he had, the work was his to accomplish. He owned the grind. Nights waiting tables likely whispered, "Give up already." But he refused.
The brick wall of adversity exists to keep out those less committed. Time and adversity defeat most. MOST.
Online communities and social media are ruining some. They're chasing popularity and notoriety before it's time. Impatience is running amok. People start a blog and expect thousands of followers instantly. Podcasters launch and expect tens of thousands of downloads right out of the gate. Internet marketers and others in the make-money-online space craft a sales page for a $27 ebook and expect to be Internet rich like their guru heroes who have million dollar launches. The mantra today isn't, "Give me serenity and give it to me now" but instead it's, "Give me success and give it to me now!"
Life isn't linear. You don't draw a straight line from the bottom of the XY axis up at a steep angle of insane growth. It can happen, but it's not likely. More likely is years of toiling as you figure out that the world is what you make it.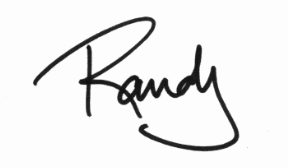 How Can You Help The Podcast?
Leave us a review at iTunes
Pick your favorite way to support us financially
Join the conversation at our Facebook group
Tell your friends. Promote the shows on social media.