Podcast: Play in new window | Download (Duration: 31:26 — 28.8MB)
Subscribe: Apple Podcasts | Google Podcasts | Spotify | Email | RSS | More
Daily news is scary.
Really scary.
Real estate news.
Tax news.
Gas prices news.
Inflation.
Short supplies.
Healthcare.
Moral decay.
Cancel culture.
Deep fakes.
Personal finance.
Career.
Scary is everywhere! Everywhere.
As a little kid one particular movie on TV scared me, Bunny Lake Is Missing.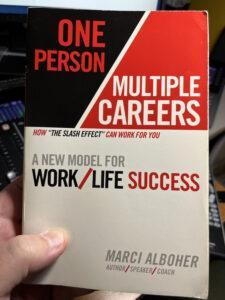 Encore.org is an organization I've been aware of for about 10 years now, thanks to an author who wrote a book I'm fond of – Marci Alboher. The book, published in 2007, was before Ms. Alboher was involved in Encore. I'm a fan of the book: One Person / Multiple Careers: The New Model For Work/Life Success. Here's an explanation from the Encore website:
Encore.org was founded on the belief that the aging of America isn't so much a problem to be solved as it is an opportunity to be seized. For 20 years, we've worked to change cultural expectations for the years beyond 50 and spark a movement around second acts for the greater good. In our own second act, we bring older and younger changemakers together to solve problems, bridge divides, and co-create the future.
I'm at the encore phase of life. Truth be told, I've been at the encore phase for years! And it can be scary. No, it is often scary.
When you're determined to cash flow your life – and I am – it's both scary and invigorating. Scary because like everybody else – and everything else – it's largely unpredictable. We aim for an ideal outcome with the realization that there are going to be challenges we know nothing about. Add those to the known challenges and it's enough to make a body want to stay in bed all day!
What's going to happen with this economy? Interest rates are on the rise reaching new heights that an entire generation (or two) have never seen. Me? I've had a 14% mortgage before – and that was with an excellent credit score. But I've not seen anything like this – uncontrolled inflation, abundant supply of money, limited supply of products, out of control demand for almost everything. It's an intersection of things that don't make sense to me. Scary.
We're all afraid of something.
We're all going through something.
And we're all just trying to figure it out.
I hope to be helpful as you make your journey.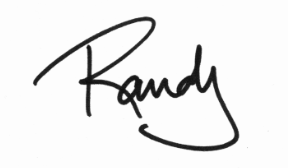 P.S. It was 9 years ago today when I lost my lifelong best friend, Stanley. I won't belabor it today because I've talked about him here enough I suspect.