Podcast: Play in new window | Download (Duration: [45:24] — 41.6MB)
Subscribe: Apple Podcasts | Google Podcasts | Spotify | Email | RSS | More
Happy New Years!
This is a bonus episode. I wasn't sure if I'd release it or not, but why not? I hope it serves to inspire you to dream your own dreams. And better yet, to pursue them so you can make them your reality. Thank you for listening.  -Randy
I've already introduced you to one woman, Re, my maternal grandmother. The second woman I've not yet talked about, is Nelda, my mother-in-law. Nelda passed away from breast cancer when she was only 42. Rhonda and I were in our first year of marriage so my exposure to Nelda was limited to the few years I dated Rhonda and that single year of our married life. Rhonda was Nelda's firstborn. Five more would follow. At the time of her death, there were still children at home.
My perspective of Nelda, while limited, now consists of being the husband to her daughter. I suspect Rhonda has qualities like her mom. For starters, her mother always seemed strong and resilient. Her daughter, my wife, is. Nelda's spiritual fortitude heavily influenced the family. When Rhonda was a little girl Nelda went looking for a spiritual environment in which to raise her children. She found the truth found only in scripture. Had she not done that, I would have never met Rhonda – because we met at church.
When I began dreaming about Re's Retreat – I told you about that idea back in this episode. I told Rhonda about it, but I also told her I had her mother in mind and that my ideal outcome would be to also create another space named after her mother, Nelda's Nest.
We'd daydream about it. We'd make notes. We'd share ideas – house ideas, decorating ideas.
The idea for some short-term rental spaces didn't start with the 2 women who were important in our lives, but they quickly entered the picture for me. And I held to the notion that I only wanted to create awesome, comfortable spaces for couples because that's what I knew. Rhonda and I had experienced a variety of spaces so we had firsthand knowledge of what we liked, what we disliked, what we wish we could find, and more. While we're not qualified to speak for everybody – and certainly our preferences may not be everybody's preferences – we felt like we knew what would work. Namely, what would likely work better!
The memories and influences of two important women put pressure on us to get it right.
I define wisdom very simply as getting it right in real-time. That's our daily prayer…that we'll make wise decisions.
We've always felt the appropriate pressure to get decisions right, but it's more intense now that we're older. I've likened it to landing a plane, the metaphor for achieving our next goals. At our age, the runway is shorter so we have to really hit our mark. There's little room for error. That advice we always gave the kids, "Don't make a mistake from which you can't recover," reverberates. We may not have time to recover so it's urgent and important that we get it right in real-time!
The dream began a few years ago as we contemplated turning 65. Not because of retirement, but because that's when you must register for Medicare health insurance coverage (without any penalty – apply for it outside your initial enrollment period and you'll pay more). It's an important mile marker that was fast approaching, but it was just one of many mile markers.
Cognitive decline is a fact of life. I read an article published online on the National Library of Medicine website entitled, "When does age-related cognitive decline begin?"
I'm not a physician so I wasn't able to understand all of it, but it confirmed some things I already knew to be true from my observations. While I'm 15 years past 50 I still feel like I'm mostly in good shape cognitively. Of course, I could be nuts. How would I know? 😀
I've seen older men in my life display cognitive decline that was most noticeable to me as they reached 80. To be fair, I've not lived with them so my judgment isn't based on being around them 24/7. Stats don't address how individual such things occur. We're all different.
I could be completely out of my mind before the end of the year. I hope not. But there are no guarantees. 😉
I'm playing the odds. I'm praying and dreaming. Dreaming preceded planning. It always does.
People grow old. Circumstances change because of age. Health. Finances. Relationships. It can all change and not all that change is bad. Some years ago I felt compelled to prepare, knowing that my preparation wouldn't be able to consider every outcome. Still, preparing beats avoiding it. That whole be a buffalo thing – avoid hiding. I didn't want to hide from this.
Okay, what do the memories of two women have to do with the dream?
Everything. They represent our dream which is driving our preparation.
The genesis of the dream was our short-term rental experiences. Some of the places we stayed, including some of our favorite places, had names given to them by the owners. Mostly, they were names meant to foster serenity or some other pleasant feeling. As a business guy that made sense. Good marketing and all that.
Four or five years ago I hadn't yet thought of one day operating a short-term rental of my own. But as soon as we began to book places I started studying the space. Curiosity drove me to question our hosts about their entry into it and ask about their experiences. People were forthcoming and open to share. My interest was rising.
My business curiosity kicked up a notch. I dove into reading more, listening to podcasts, watching YouTube videos, and getting acquainted with people I trusted – folks who owned and operated their own short-term rental properties. As always, I was making notes and figuring things out.
True to my customer service fanatism, I took mental (and physical) notes of all our experiences noting details that I thought could be improved. The places we stayed were not built from the ground up. Mostly, they were adapted from existing spaces. And we never had a bad experience. Some were just better than others. A few details we dictated by the space and the location. For example, some more remote places lacked good Internet. Others did the best they could with the limited space available to them – but they were a bit cramped.
From the start, we knew we wanted to create a great experience for married couples…couples like us. But there's a star of the show that plays a prominent role in all this, a place. A specific place! A place dominated by older, more mature people. A serene place attractive to those of us yearning for peace, tranquility, and slower-paced. Since we were the demographic of folks we dreamed of serving it became easier to dream with specificity. Details filled our dreams.
We created the bedroom suite and the rest of the space in our heads. Then we began to sketch it out on paper, listing the things we loved where stayed and the things we wished had been better. Quickly we realized that some of our gripes really didn't cost much. They just required a more thoughtful approach. It was apparent to us that many of our hosts had never spent a night in their suite. And if they did, they weren't noticing things that stood out quite clearly for us.
Then we began to assess whether any of these things were detrimental. For example, as inexpensive as large TVs are, why have a 32″ TV when you could have opted for a 55″ or larger? Any downside to providing guests with a larger set? None we could think of. The worst-case scenario is they never turn it on. Okay, so what?
Rather than the smallest microwave possible – one where you could barely squeeze a full-sized plate inside…why not opt for a bigger, nicer unit? Again, not that much money is involved in these choices.
Seating is important. One of our favorite places has a nice small den-type area (which has a big TV), but some of the seating they have in place will give you a backache within a few minutes because the back of the sofa forces your shoulders forward putting pressure on your lower back. During our first stay, I moved it out of the way and in its place, I slide over a nearby recliner that was much more comfortable. After that, every time we entered the place in future stays, I'd rearrange the furniture so I could avoid backaches. Yes, before leaving I always moved things back.
Noise is important. Well, actually, quiet is important. During the night you can hear things you may not pay attention to during waking hours. No TV sound. No conversation. Silence. Except for that refrigerator that hums like a drone flying overhead. Or a wall clock with mechanical ticking. Again, it seemed obvious the hosts had never spent a night here…and if they did, they must have worn earplugs. Me? I use a white noise app on my phone going through a Bluetooth speaker. I'll use that no matter what, but it's mandatory when the room is filled with racket.
At night, when you turn off the lights, the lights around the room matter. Especially LED lights. I'm the guy who carries a roll of black electrical tape. In some places, I'm guilty of taping over dozens of little lights that stay illuminated. Those power strips that have an ON light. The AC unit that has multiple lights and displays. The USB ports with lights. The router or connectivity hubs. The microwave oven clock. The air filter. The wall switch that operates the ceiling fan. The TV that has a red LED that turns on when the TV is off (that was a brilliant design). 😉
Turn out all the lights. Get the room dark. Now look around at all the little lights in the room. When you're a super light sleeper who battles insomnia, it's not a recipe for a restful night. Night lights in the bathroom are helpful because you're in a place you're not used to. So when you get up in the middle of the night, muscle memory kicks in. Without that bathroom night light you might find yourself nose first into a wall because you forgot you weren't home.
None of these things takes a bunch of money. A bigger TV might involve a couple of hundred bucks. A bigger microwave may involve an extra $50. The rest of it is just thoughtfulness and figuring out how to better manage the space.
We've now got a few years' worth of these kinds of notes. And we're still in the dreaming phase.
The overall dream is fueled because of that age thing – our growing older. That whole cognitive decline possibility and whatever else may befall us. Daily I pray and concern myself (to some degree) with self-sufficiency and not being burdensome to anybody. Firstly, to not be burdensome to Rhonda. Secondly, to the rest of the family. Thirdly, to anybody else! A big part of this dream is to generate income via short-term rental so we can cash flow our next chapter and memorialize these two women we loved, and provide a memorable experience for people – just like the best experiences we've been afforded by many of our hosts! Additionally (this is important) so we can have some spaces we can provide to friends and family when the spaces aren't generating some income. Sharing matters.
For about four years we've lived with the dream while studying, researching, and learning. Doing our best to figure it out so we can minimize learning on the job, which we know we'll have to do. We just don't want to learn everything on the job.
About a year ago we migrated to the planning phase, which still incorporates the dreaming phase, but now we were thinking of how not just what. How can we accomplish these dreams? What will it take to do this?
Along the way, there was plenty of, "Do we want to do this?" It wasn't always so cut and dried. So we gave ourselves time to wrestle with it a bit and see if we could pin it down. We're still working on it taking it one step at a time.
Right now – as I hit record – we're working to assemble the resources for the next chapter of our lives. I'm not sure which iteration we're on, but it ain't plan A.
John Mullins and Randy Komisar wrote a book back in 2009 entitled Getting to Plan B: Breaking Through to a Better Business Model. While the context is business, it has a broader application. We have all kinds of plans in our life. Some argue that we ought to burn the boats, a metaphor for going forward with your plan and destroying any opportunity to go back. That's ridiculously stupid advice because as the authors of that book point out, traction and momentum often don't happen until you get much further down the line of altering the plan.
Think about it. Here you are with your plan A. Now you take a step, your first. Do you know more now than you did one step ago? Probably. Are you going to learn or ignore what you learn? I think of those freestyle rock climbers. You know, those crazy folks who climb with nothing more than their hands and a bag of chalk. No ropes. No safety harnesses. They make one move on the face of a mountain. Their very next move is going to be based on what they know now. Sure they've mapped out a course. They have a plan. But plans change based on new information. If not, we're idiots!
We've taken steps toward our dream, but all those steps are focused on just one thing – readying ourselves for the actual execution of our plans to build two short-term rental suites on the same property where we live. That's the dream. The plan. The ideal outcome. We've mapped out very specific ideas and committed them to paper. Are they realistic? We think so, but we're not 100% sure. What we are 100% sure about is that our current plans will likely change. And more than once. But that's part of the fun. I call it plan M because there are 26 letters in the alphabet and M is smack dab in the middle. We might hit it on plan D. Or it might be plan Y. Lord willing, we'll execute some plan. Perhaps it'll be vastly different than what we have in mind. We'll just have to keep moving forward to find out.
Right now, the plan is going according to plan. We're architecting the next stage of the process. It began with ridding ourselves of unnecessary things. Then it moved to assemble resources so we could fund the goal. That's the step we're currently in. Counting the cost, marshaling resources – that's where we are right now. From there we'll have a more clear idea of what to do next.
Hopefully, sharing our journey is helpful as you create your own journey.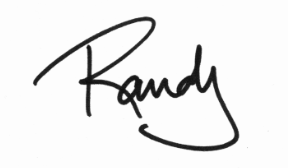 Please tell a friend about the podcast!