Podcast: Play in new window | Download (Duration: [29:56] — 27.4MB)
Subscribe: Apple Podcasts | Google Podcasts | Spotify | Email | RSS | More
I'm blitzed with online articles about health, wellness, retirement, insurance and other things befitting an old guy. After all, I AM an old guy.
Some days ago I saw an article that prompted today's show. It was yet another article about retiring happy. A man working to prepare for his eventual retirement asked his financial planner for examples of people who were happy in retirement. At the crux of the matter is self-discipline. Retirement success is largely about how well people can deprive themselves of spending more than they earn – and who have the ability to save more than they may want to.
And there it is – the elephant in the room – our willingness to sacrifice, to avoid rewarding ourselves with the very thing we may want most – especially when that thing isn't the best thing. The flip side is our willingness to do those things we might otherwise not want to do, but we know it's the wise thing to do.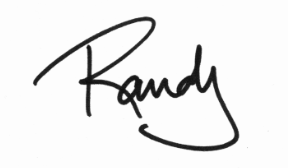 Please tell a friend about the podcast!