Podcast: Play in new window | Download (Duration: 21:31 — 19.7MB)
Subscribe: Apple Podcasts | Google Podcasts | Spotify | Stitcher | Email | RSS | More
My first recall of such a thing was likely from watching stories about war. Combat was a popular TV show when I was a kid. It was a show about World War II and aired from 1962 to 1967.
Men would be injured in combat and their buddies would tell them, "Don't worry. We're not leaving you behind." The U.S. Marines have been known for never leaving anybody behind, even fallen comrades. Vic Morrow, as the sergeant in Combat! was awesome as Sergeant Chip Saunders. In 1982 Morrow and two children were tragically and gruesomely killed when a helicopter crashed on top of them during the filming of The Twilight Zone. They were on the ground acting out an escape from Viet Nam. When I heard the news I remembered all the times I was glued to the TV watching Combat!
In 1966 I was nine. I bought my first record – at least the first one I can remember. It was by a Green Beret sergeant, Barry Sadler.
Known for never leaving a man behind, I was fascinated with the Green Berets, likely because the news of Viet Nam was always talking about them. They were among the first Americans engaged in that "conflict." When you're a kid and your country is embroiled in a war it's bound to have an impact. I wasn't attracted to the guns, the violence, the injuries, or the death. I was attracted to guys working together, heroism, and having such a single-minded focus. The camaraderie fascinated me because as a little kid, I'd never experienced that. Yet. I was in 5th grade when I played on my first sports team, tackle football.
I had never been in a spot where I had to leave a friend behind. On the playground, I didn't leave a friend behind if I got selected to form one of the teams. That's as close as I'd ever come to having to decide if I'd leave a friend behind.
When I read this little story – I think I first saw it on some pet website about dogs because I'm on the board of the Westie Foundation of America…and I love dogs.
A man and his dog were walking along a road.
The man was enjoying the scenery when it suddenly occurred to him that he was dead.

He remembered dying, and that the dog walking beside him had been dead for years.
He wondered where the road was leading them.

After a while, they came to a high, white stone wall along one side of the road.

It looked like fine marble…

At the top of a long hill, it was broken by a tall arch that glowed in the sunlight.

When he was standing before it, he saw a magnificent gate in the arch that looked
like mother-of-pearl, and the street that led to the gate looked like pure gold.

He and the dog walked toward the gate, and as he got closer, he saw a man at a desk to one side.

When he was close enough, he called out, 'Excuse me, where are we?'

'This is Heaven, sir,' the man answered.

'Wow! Would you happen to have some water?' the man asked.

'Of course, sir. Come right in, and I'll have some ice water brought right up.'

The man gestured, and the gate began to open. 'Can my friend,' gesturing toward his
dog, 'come in, too?' the traveler asked.

'I'm sorry, sir, but we don't accept pets.'

The man thought a moment and then turned back toward the road and continued the way he had been going with his dog.

After another long walk, and at the top of another long hill, he came to a dirt road leading through a farm gate that looked as if it had never been closed.

There was no fence.

As he approached the gate, he saw a man inside, leaning against a tree and reading a book….

'Excuse me!' he called to the man. 'Do you have any water?'

'Yeah, sure, there's a pump over there, come on in.'

'How about my friend here?' the traveler gestured to the dog.

'There should be a bowl by the pump,' said the man.

They went through the gate, and sure enough, there was an old-fashioned hand pump with a bowl beside it.

The traveler filled the water bowl and took a long drink himself, then he gave some to the dog.

When they were full, he and the dog walked back toward the man who was standing by the tree.

'What do you call this place?' the traveler asked.

'This is Heaven,' he answered.

'Well, that's confusing,' the traveler said.

'The man down the road said that was Heaven, too.'

'Oh, you mean the place with the gold street and pearly gates? Nope, that's hell.'

'Doesn't it make you mad for them to use your name like that?'

'No, we're just happy that they screen out the folks who would leave their best friends behind.'
Never mind the theological problems of dogs going to heaven or being fooled not knowing where real hell and heaven are. The emphasis of the story wasn't lost on me – do I want to take my best friends to heaven with me? Better yet, who would dare leave their best friends behind as they journey toward heaven?
I remember seeing a story about a picture entitled, The First Day of Heaven. It was an image that made me stop and think of what that first day might actually be like. Too bad it turned out to be a painting that was taken from a photograph of a women's rugby team celebration. It's a shame an image with that title was stolen. 😉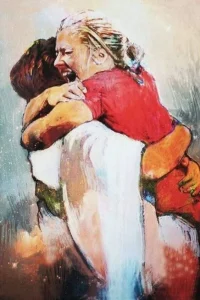 Today is Thanksgiving here in America, November 24, 2022. 
It seems fitting to consider our responsibility to others. All those years perched in front of a black and white TV watching the characters on Combat! grow closer together. Mission after mission Doc, Little John, Caje, Kirby, and the others. They were like a family, always looking out for one another. Over time I'd learn firsthand the power of a group coming together as a team. Supporting and protecting each other.
I wish it had been different growing up. Oh, I was happy to watch this phenomenon on TV. Or to read about it in books. But I didn't see it firsthand really until I started coaching hockey.
Professionally, I spent years working to bring people together. Forging a purpose worth straining for, I had attempted all my adult life to get people to pull together. Mostly, I had succeeded, but not 100%. My ideal outcome was always to get everybody on board – to leave nobody behind. But there were always a few who just wouldn't cooperate. Contrarians who would buck anything I attempted to do because they didn't want to improve or grow. They just wanted to show up to work day after day and do as little as possible. But they almost always wound up doing more than that – sabotaging the effort and I spent a lot of time negating their efforts until I could get rid of them. It's hard work – the work of leaving nobody behind.
Since it's Thanksgiving Today let's start with that – gratitude – because it's the antidote for selfishness. It's the remedy for so much more, too.
Refusing to leave a friend behind speaks to our selfishness. More specifically, it speaks to our ability to manage it.
Do you work at managing your self-centeredness? 
How?
For me, it begins with self-awareness. I'm extraordinarily tough on myself. That doesn't mean I always see things accurately. Nor does it mean I'm always mindful of others. But I do feel fairly capable of catching myself whenever I tend to misbehave. Constantly looking in the mirror when you're looking for flaws shows increasingly more flaws. 😉
Our strengths become our weaknesses. I've never found an exception. I know it's true in my own life.
I'm a guy who tends to take the blame for things. It's easy. A default behavior.
Something happens and my immediate thought is, "What did I do to contribute to this?" And I don't mean when things go well. I mean when they don't.
Simultaneously I never think of being victimized. It never crosses my mind that I'm a victim of anything other than my own idiocy or foolishness. That's a good thing. A strength. But it creates one of my many weaknesses to be hard on myself.
My own personal answer was to craft what I dubbed my business philosophy – which is really more of a life philosophy.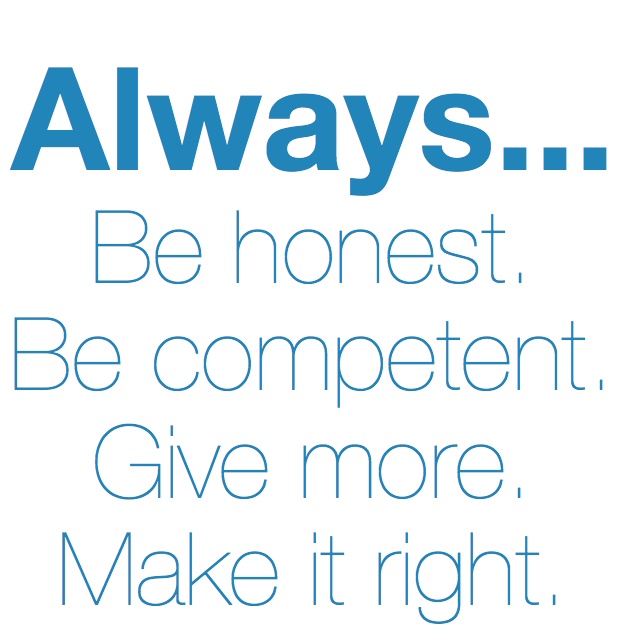 For me, it's about reading situations and people. It's a heightened sense of noticing that just happens. And that noticing drives my actions unless I'm too in my head and myself that I grow complacent. That's when my thankfulness wanes and I lean too far into my circumstances.
It's been said that it's hard to be great without being grateful. I choose to believe that's true even though I'm sure there are exceptions. Some great athletes, for example, have proven to be miserable human beings. But for mere mortals like us, folks who don't have some exceptional athletic prowess – well, speaking only for myself, I lack exceptional prowess in anything so gratitude should be way easier for me, huh? 😉
The list of things for which I'm thankful is long. Exhaustingly long. Spectacularly long.
Back on the last day of August, I posted this inside our private Facebook group.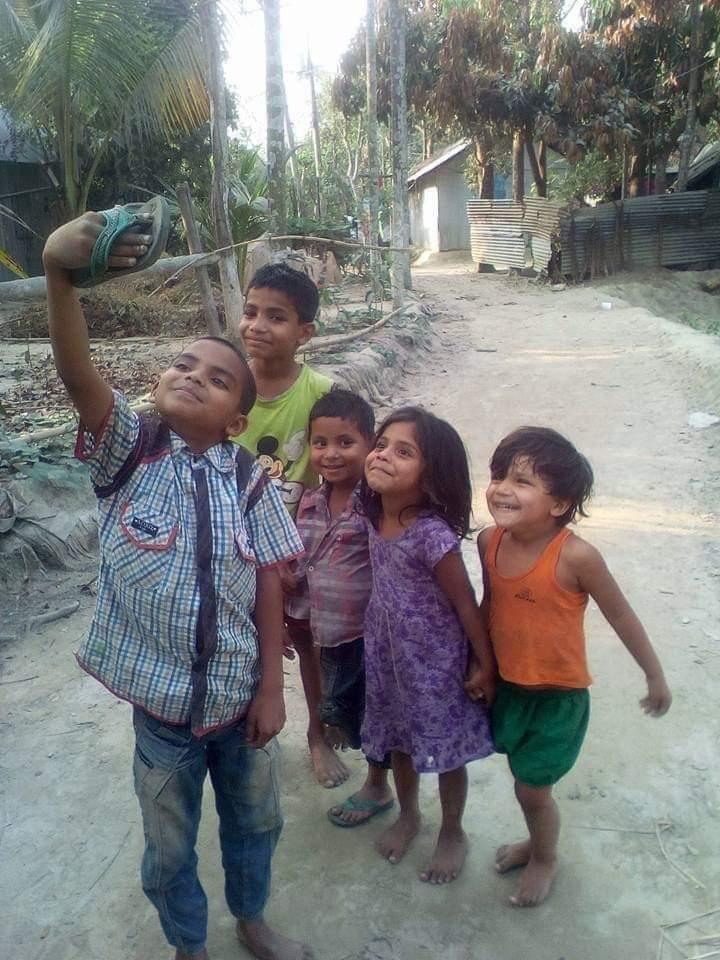 It was first shared on social media back in February 2019. It had a viral moment. At the time I shared it here inside our little group because it just seemed so perfect.

All the kids touched me, but that kid in the back in a lime green shirt really got me the day I first saw it. His smirk so reminded me of grandson number 3 – and my son, number 3's dad.

When the photo first appeared I immediately went looking for some evidence to prove it wasn't contrived or photoshopped. How sad is it that I'm THAT cynical and skeptical these
Nobody ever stepped forward claiming credit for having taken the picture. Bollywood actor Boman Irani shared the picture on his Instagram handle saying, 'You're only as happy as you choose to be. A saying that holds true for one and all!! And I'm sure this selfie deserves more likes than most.

I love everything about it. The little girl holding hands with the little boy in the orange tank top. The shoe seems to belong to the little boy in the striped shirt, providing the prop – the make-believe smartphone. The Mickey Mouse lime green shirt, representing "the happiest place on earth," Disneyworld. The dirt on their clothes. The impoverished surroundings. Their glowing faces, embracing happy imaginations only children can enjoy. Kids, who at least at this moment, are able to smile no matter what. The kid taking the imaginary selfie performing the feat with such confidence and prowess as though he's done it a thousand times before.

It crushes me every time I see it. Today, it popped up in my memories, forcing me to my knees to pray for these and all little children who grow up walking barefooted on dirt floors while I lament the problems I endure in my grand life. And I feel deeply ashamed.
Happy Thanksgiving to you and yours. I hope all is well, and if it isn't, I hope you're able to overcome or endure whatever challenges you face today. I'm thankful for you giving me your time and attention. I'm thankful some of you make Leaning Toward Wisdom part of your life.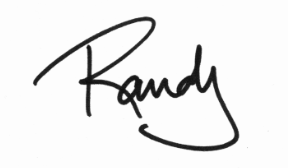 Please tell a friend about the podcast!