Podcast: Play in new window | Download (Duration: 26:11 — 24.3MB)
Subscribe: Apple Podcasts | Google Podcasts | Spotify | Email | RSS | More
Last year I kept thinking about encouragement. It seems everywhere I went people were craving it. We all need it, but it seemed to me that very few among us are accomplished at giving it.
The idea preoccupied me, especially the last half of 2018. I ended up registering the domain, CravingEncouragement.com, determined to do something – a project. I'm still not sure, but I am sure of three things, and this is where my ASK comes into play.
One, I'm sure of the power of others. Fact is, we need each other. Likely more than we realize. Rich people, poor people, successful people, failed people, old, young, men, women, children – we're all CRAVING encouragement. And not the "rah rah" cheerleader kind of stuff, but the power of thoughtful confidence expressed by somebody who matters to us.
Two, we can learn to do better. We all know we want encouragement, but we're not all very good at giving it. We can be more thoughtful, more mindful, and more aware. We can step outside of our own lives and notice others. We need to be busy learning. It will benefit all of us.
Three, I've been podcasting for 20 years or more. I put my first audio file online in 1997. I'm not sure when it all morphed into *podcasting*. Recently, an Australian company – RODE – introduced a product (an all-in-one-solution-for-podcasters), Rodecaster Pro. It's $599 and available at one of my favorite online retailers, Sweetwater.com.
It would simplify my workflow, allow me to ditch many feet of cables and a rack of gear. And I'm not being greedy, but I'm being honest and open. I would like one and I'm asking you to help me get one. Not because I need your money (well, not entirely), but because of that first point – the power of others. The listeners of LTW through the years have often said, "You're not selling anything. What's going on?" Nope. I'm not selling anything. Just trying to provoke me and you, the listener, to lean toward wisdom and away from foolishness.
I appreciate you listening.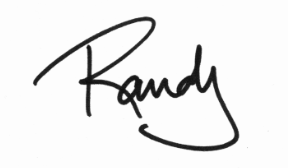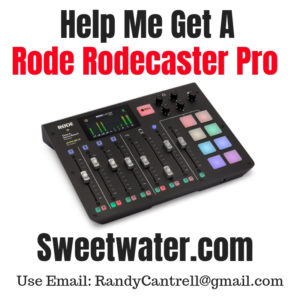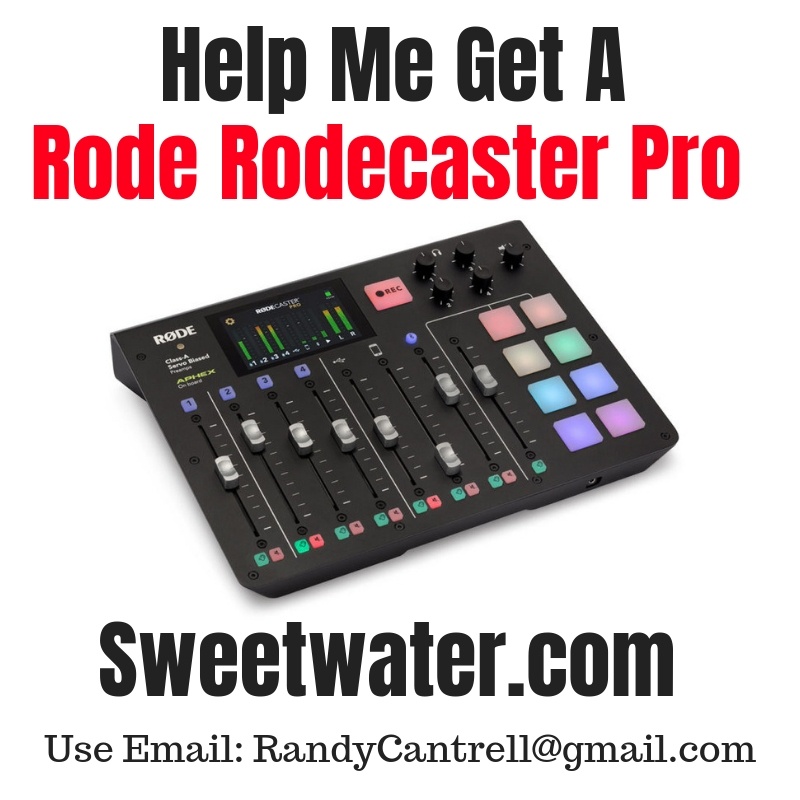 Help The Yellow Studio & The Leaning Toward Wisdom Podcast Get A Rode Rodecaster Pro
Now that Sweetwater has the unit, I'm linking up their E-gift-card link (you can enter ANY amount you want): https://www.sweetwater.com/shop/gift-cards/email
Use email: RandyCantrell [at] gmail [dot] com
The Reward – For A Special Leaning Toward Wisdom (LTW) Episode
• 10-minute Skype call with me (30 minutes if you donate $25 or more)
• The topic: tell me about a time when somebody really encouraged you in a meaningful way
• This will provide content for a special episode about encouragement
• I'll include your name and any links you care to promote (or if you prefer, you can remain anonymous because I still want the stories)
It's the power of others. And it includes the power of others to help the LTW podcast.
Thank you for all your support!