Podcast: Play in new window | Download (Duration: 39:44 — 36.4MB)
Subscribe: Apple Podcasts | Google Podcasts | Spotify | Stitcher | Email | RSS | More
Psychology Today says this about loneliness…
Loneliness is the state of distress or discomfort that results when one perceives a gap between one's desires for social connection and actual experiences of it.
First off, I'm not a psychologist. I'm a lifelong student in human behavior and psychology, but that hardly makes me an expert. But I notice things. I notice people. I notice my own behavior. I'm in good touch with my feelings, even though I don't always love how I'm feeling – or know how to go about altering them as quickly as I'd like.
Like now.
Did you know that according to one BYU researcher, extreme social isolation can have the same negative impact on health as smoking 15 cigarettes a day? If that's extreme isolation, then I wonder what moderate isolation – or moderate loneliness – produces. The equivalent of smoking how many cigarettes a day? Do you suppose we could equate our degree of loneliness – feeling isolated – with a specific number of cigarettes smoked in a day? Curious minds would like to know.
The research makes a distinction between isolation and loneliness. Isolation is objective. Loneliness is subjective. You can measure isolation. It's hard to gauge the subjective feeling of being lonely. No matter, most of us just know whether or not we're lonely.
ZingInstruments.com has a list of the top 20 songs about loneliness. See if you agree with their list. I've not researched it enough to argue with it.
'Only The Lonely (Know the Way I Feel)' By Roy Orbison
'You're Gonna Make Me Lonesome When You Go' by Bob Dylan
'So Lonely' by The Police
'Space Oddity' by David Bowie
'Lonely Boy' by The Black Keys
'Lonely' by Tom Waits
'Eleanor Rigby' by The Beatles
'Pictures of You' by The Cure
'I'm So Lonesome I Could Cry' by Hank Williams
'Tired Of Being Alone' by Al Green
'Lonely Avenue' by Ray Charles
'The Loner' by Neil Young
'Are You Lonesome Tonight?' by Elvis Presley
'Boulevard of Broken Dreams' by Green Day
'How to Fight Loneliness' by Wilco
'Cactus' by The Pixies
'I Wish You Lonely' by Morrissey
'Lonely Girl' by Weezer
'Lonely People' by America
'Solitary Man' by Neil Diamond
There are lots of songs, poems,  and stories about loneliness. Because it's such a universal sensation. More chronic for some than others.
I've examined my own loneliness for as long as I can remember. Even though I'm an introvert I'm not anti-social. I've never been extremely isolated. I've never really been isolated. Even during the shut-down days of the pandemic, I was with my wife. I jokingly say of my introversion and need to get away at times, "I'm just looking for a big rock to crawl under." That's much less about loneliness and more about my personal need to be left alone.
Sidebar, your honor. I wish some people had a greater capacity for observation and soft skills. See if you can relate to this. Think of people in your life who have little to no awareness of how others are wired. They go about their business treating everybody identically the same, as much as possible. That person who is extroverted or wants to be the most popular person around, works the crowd like a politician and then often – in my life – declares how we need more social interaction. But their constant intrusion in my life, which I politely (okay, sometimes not so much) grin and bear, saps my strength unlike anything else. Trust me, I know how to give off a vibe that even a blind person could sense. But these poor folks don't seem to pick up on it. I've watched it closely all my life and my conclusion hasn't changed. They're not watching for it. In me, or anybody else. Watch them closely. Those folks who work a room. Appearing to befriend all comers. Notice something if you will. It's not about the people they greet. Or interact with. It's about them. They don't notice the effect they have on you because they're not thinking about you. They're in it for themselves.
Let's talk about noticing. Or not. And about our own loneliness.
Philippians 4:6-7 "Be anxious for nothing, but in everything by prayer and supplication, with thanksgiving, let your requests be made known to God; and the peace of God, which surpasses all understanding, will guard your hearts and minds through Christ Jesus."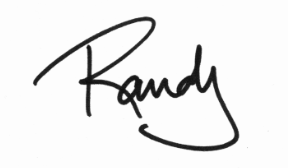 P.S. Happy 7th Birthday to Road Rash Roy, grandson #4 – grandchild #5. Otherwise known as "End of the Line" in grandkids. 😉 He and I are planning to strike this pose today sans the mud. And helmet.