Podcast: Play in new window | Download (Duration: 43:16 — )
Subscribe: Apple Podcasts | Google Podcasts | Spotify | Email | RSS | More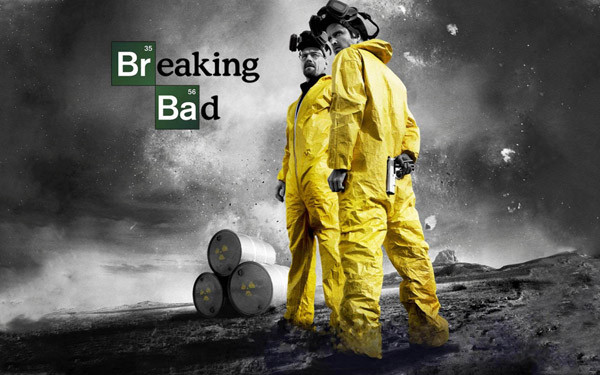 Breaking Bad concluded last night. I was captivated initially by the quality of the writing on the show. Throughout the series I've read many interviews with the writers. The writing room for that show fascinates me. Six or seven people in a room in Burbank crafting this remarkable story — clearly able to do some things together that none of them would be able to do alone!
When I was young President Kennedy had thrown down the gauntlet to put a man on the moon before the end of the 60's. NASA accomplished that goal on July 20, 1969 with Apollo 11. Many of those young NASA engineers reported that it was the best work of their lives.
Both Breaking Bad and Apollo missions are a hard act to follow. People commonly report how badly they miss the collaboration. People miss working along side others toward a common goal. Working alone just isn't the same.
Sometime in the late 1990's while browsing through a bookstore I noticed a brightly colored book entitled, Working Solo: The Real Guide to Freedom & Financial Success with Your Own Business by Terri Lonier. Prior to that I don't recall hearing anything about working solo. The term "solopreneur" wouldn't arrive on the scene until much later.
Then, around 2001 another book caught my eye. Free Agent Nation: How America's New Independent Workers Are Transforming the Way We Live by Dan Pink gave new meaning, at least to me, to the term "freelancing."
I was a chief executive at the time, responsible for many people and assets. I was never working alone. Honestly, at that point, the thought never crossed my mind. But these two books prodded the gerbils to start running inside their wheels.
It began like most things – a daydream. A fantasy. A "wouldn't that be nice?" kind of a thought.
Today's show consists of my observations about working alone vs. working in collaboration with others.
Also mentioned in today's show:
• Jay Leno's Garage YouTube channel and Batman's Tumbler
• BulaNetwork.com – my main hangout | a special episode about my best friend (our collaborations were special)
Thanks for listening,