Podcast: Play in new window | Download (Duration: 34:37 — )
Subscribe: Apple Podcasts | Google Podcasts | Spotify | Email | RSS | More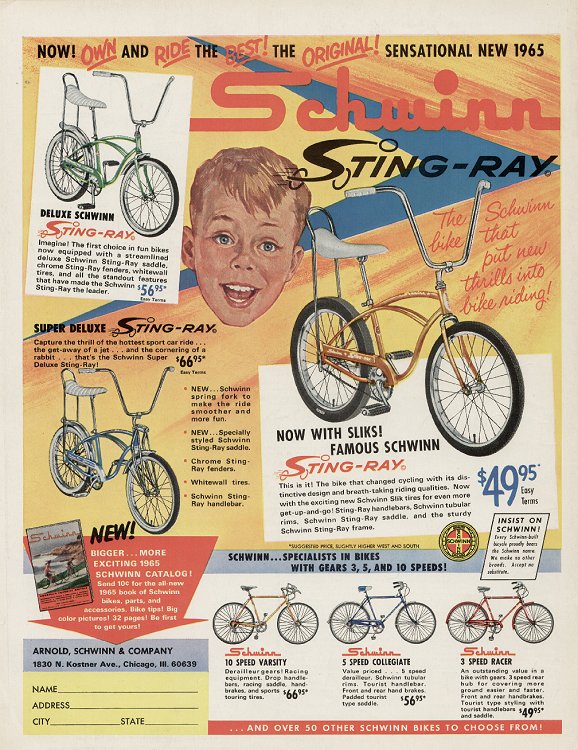 "I'm not young enough to know everything."
― J.M. Barrie, The Admirable Crichton
Gadgets.
Gizmos.
They're synonymous.
Interchangeable.
Two of my favorite G words, although I am particularly fond of the word gynotikolobomassophile.*
Gadgets and gizmos, as I use those terms, don't refer to things with names I don't know, or can't recall. Rather, gadgets and gizmos are cool tools and useful, if not necessary, items. I'm thinking of sunglasses, pens, watches, bicycles, flashlights, headphones, recorders and so much more!
Inside The Yellow Studio
Today I'm surrounded by gadgets and gizmos. A quick cursory count of buttons on my audio mixers and processors inside The Yellow Studio reaches 160. There are 142 sliders or knobs and well over 80 jacks. These are just some of the components that make up gadgets and gizmos. It's impossible to have a good gadget or gizmo in a studio that lacks buttons, knobs, sliders or jacks!
I've got four microphones around here: 2) Heil PR40's, 1) EV RE50B and 1) RODE NTG2. I've also got at least 2 lavaliere mics: 1) Audio-Technica ATR-3350 and 1) Giant Squid (you gotta have a gizmo named, Giant Squid).
I've got an Edirol R09HR digital recorder. Somewhere I've got a little Olympus digital recorder. Headphones abound. A Jawbone blutooth device is around here some place…and so much more!
I got to looking around here, thinking about my life with gadgets and gizmos and all the fun times I've had with them. I'm not a terribly materialistic person, but I confess that I've had a lifelong love affair with gadgets and gizmos.
Two Of The Most Important Gadgets Of My Childhood
See that Deluxe Schwinn Sting-Ray® in the upper lefthand corner of that ad? I had one just like that. Same color and everything. Ten bucks more and I could have the Super Deluxe, but it was a gift from my parents. They weren't Super Deluxe kind of people, but I was thrilled anyway.
No matter, my mobility factor skyrocketed since I had been previously been limited to using my PF Flyers to get about. Now, me and my PF Flyers could ride in style and comfort that only a banana seat on a Sting-Ray could provide.
When I was 15 I saved my money for what seemed like forever so I could buy a GAF Super 8 movie camera. It was among the first major purchases I remember making. It was almost $200 so I vividly remember going to the store to buy it. One 40′ roll of film, which required professional processing, would last about 2-1/2 minutes. Then you had to have a projector and a screen (or a white sheet hung up on the wall) to show it. If you wanted home movies, you needed lots of gadgets. And time. And money. That was the late 1960's and early 1970's.
Today, I've got at least 5 digital video devices within reach of me as I type this. A built in webcam (that's 1). An external webcam (that's 2). An iPhone (that's 3). A Kodak Zi8 sitting nearby (that's 4) and a Canon point and shoot camera that will also shoot video (that's 5). Three of the five (maybe 4) will shoot in HD.
We don't make home movies any more. We shoot video.
This Magazine Was A Game Changer
A classmate showed me a Playboy magazine when I was in 2nd grade, but that's not the magazine that was a game changer for me. Well, at least I don't think it was. I was mostly horrified at the time because I knew it was wrong. I told my parents about it when I got home. My dad and I drove to the kid's house who brought it to school. I sat in the car while my father confronted his dad. The kid's mom was our 2nd grade teacher. I'm guessing that's why my dad decided to confront the boy's father. It didn't go anywhere. Turns out his dad didn't much care.
Few things fascinated me more than the cool stuff you could buy in the back of Popular Science magazine. Pages of little classified ads and small display ads filled with terrific items that every boy just had to have. Mostly, I lusted after the mini-bikes, telescopes, stereos and recording devices. Thus began my fascination with things I could ride, see and hear. Not much has changed really.
Popular Science was great for gadget seeking. I loved that magazine. It was always full of futuristic, cool stuff. Fascinating stuff. Stuff you didn't see any place else. Gadgets and gizmos. Cool stuff. The kind of stuff you could do cool things with. Xray glasses and everything.
It was the kind of magazine that could fuel a young imagination. And at times, it could fool our imaginations, too.
There was the time Stanley and I gave serious consideration to digging a tunnel between our two houses. Only a city park separated our houses. Why not? We'd make it a railway tunnel. We'd seen those hand trucks on the railroads and figured we could single-handedly work one of those babies to and from each others house.
"Why a tunnel?" you ask. Because it would keep us off the street, where our parents forbade us to go. When you're not yet in first grade you're only left with two options, dig or fly. We didn't know how to fly.
Why we thought our parents would allow us to embark on the dangers of tunnel digging when they wouldn't let us cross the street alone…well, preschoolers lack such logic. Our leaning toward wisdom was a very minor tilt at this point in our lives.
Fast forward a few years and you could understand how mini-bikes rose to the top of the lust list for useful gadgets. We could ride bikes. One with a motor would be all the better. Way more fun, too. And mini, too. How cool is that?
Our parents never allowed us to have a mini-bike. I'd be older, another state away in a new city living next door to a pack of renegades before I'd ever sneak my first ride on a mini-bike. It's fun to live next door to kids whose parents aren't as careful as your own. Dangerous, perhaps. But fun. I became a mini-bike riding fool. The neighbor's backyard was like a dirt track for the mini-bike. Except with pine trees.
By the way, those ads touting how much fun mini-bikes were? Man, they weren't lying. Most truthful advertising known to man!
You Gotta Have Tools…Okay, You

Want

The Tools
Tools soon became convenient, if not necessary, summer time gadgets. No fort, treehouse, boat, scooter, cart or animal trap could be built without them. Some days we spent more time scavenging for just the right gadget (i.e. tool) than we did using them, but that was half the fun. Or more.
We used gadgets daily in our houses. Everybody I knew had a TV set with a pair of Vice-Grips® . The channel knob got the most use, so it broke the most often. When it did, dad got the Vice-Grips and we were up and running again. When electronic tuners arrived on TV sets I'm certain the sale of Vice-Grips® fell dramatically.
Every child of the 50's and 60's was happy to see the TV remote control become commonplace. That gadget replaced forever more the human TV remote, kids.
Me, My Dad And A South Carolina Hillbilly Know Cool Lights
I love flashlights, lamps and other cool lighting. You know a cool lighting gadget? Those desk lamps on NCIS. TV shows have some of the coolest gadgets on the planet. It helps to have a hi-end production budget.
There have been many noteworthy lights in my gadget life. An early one was a Valentine's Day present from my dad. He brought home a flashlight that had a red flashing bulb on one end of the handle. Every kid needs a cool flashlight. It seems I always had a few. That one was special.
During junior high I had a different kind of light that got heavy daily use. It was a light box connected to my stereo system. It had about 6 different colors inside that pulsated with the music. Since I was a headphone freak from an early age, that was the only disappointing thing…the light only worked through the speakers. That box got hours and hours of daily use because my stereo system was playing a lot. My record albums wore out from repeated plays, but that light never did burn out.
A few years ago I bought some speakers from a South Carolina hillbilly named Ed Schilling. Talk about a gadget freak. Show me an audiophile though and I'll show you a gadget freak. My hand is in the air!
Well, Ed calls me up one day and says, "You got a hundred bucks laying around?" He proceeds to tell me about this ridiculously cool green laser pointer that had insane power. He sounded more excited about that green light than anything we had discussed about audio gear. And he was amped up (pun intended) about the First Watt amps, but this green light trumped them. Ed had convinced me to buy some of those amps and those investments proved to true. Boy did they make his speakers sing! He had never steered me wrong and when a South Carolina gadget nut who reminds you of Hunter S. Thompson tells you, "You gotta getcha one" – well, you gotta get cha one.
So I get this little green light. That was long before authorities were arresting idiots for shining them at airplanes blinding pilots.
The first night I got the light, I went outside, shined it up into the sky (making sure there were no airplanes) and the beam of green light just seemed to go on and on and on forever. It was truly amazing. Ed was onto something. Again.
Pen lights, tactical flashlights, LED lights, fluorescent desk lamps, key chain lights – I've been fascinated by them all. And more.
There Is No Cure For Gadget Lust (not that I'm looking for one)
I still love gadgets and the fun stuff you can do with them. Not much has changed for me. It's still about riding, looking, listening and recording. It's about building and creating.
My wish list over at Sweetwater changes pretty regularly. Okay, it doesn't so much change. I add to it.
I've got a rather long Amazon wishlist, too.
Here's the thing – the quality of my life is enhanced by gadgets and gizmos. 
Some have been expensive – stereo gear and the professional audio gear Inside The Yellow Studio – but even that stuff is less money than a basic car or a room full of cheap furniture.
Many of the gadgets of my past were stereo or audio related. I've owned some terrific audio gear. Most recently, a pair of Ed's speakers, a few First Watt amps, a heavily modified Sony CD player with a tube output section and more. I don't own any of those things now. I sold them when I could no longer use them because I just didn't have a room where I could use them. It doesn't seem right to have cool gadgets boxed away. They need to be able to do the cool things for which they were designed.
I miss the stereo gear very much. But having stereo gear that can't be used – regularly – isn't right.
Lots of people buy gadgets, use them once, then forget about them. That's not how it should be. Gadgets need to be used. Ongoing. Repeatedly.
Gadgets need to be put to work!
The work is mostly creative and fun.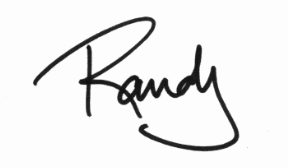 * one who nibbles on women's earlobes