Podcast: Play in new window | Download
Subscribe: Apple Podcasts | Android | Email | RSS | More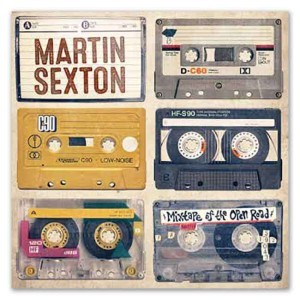 "You and I always go together…you make summertime last until December." Happy at home is the message of the song by Martin Sexton's song, You (My Mind Is Woo). "It's a crazy kind of clarity when my mind is on you." In episode 4053 I talked about love. Go back and give it a listen if you please.
"Following in our father's footsteps. Selling pencils in a ballpoint world." Maybe you're thinking it's being behind the times, but I prefer to think of it as finding distinction and being true to it. Everybody is unique in the sense that we're all different. But not everybody is unique in the sense of finding distinction – able to stand out from the crowd like a pencil in a ballpen world. Martin Sexton is distinct.
Jeff Giles wrote a review of Martin Sexton's latest album, Mixtape Of The Open Road, for Diffuser.FM. Giles begins the review like this…
At one point during 'Mixtape of the Open Road,' Martin Sexton sings about "selling pencils in a ball-point world," and from a certain point of view, you could hear that line as a tongue-in-cheek reference to his own recording career: Eight albums into a critically acclaimed and largely independent run that stretches back to 1992′s 'In the Journey,' Sexton's music has never come anywhere near the level of world playlist domination that it deserves, and at this point, it seems safe to say it never will.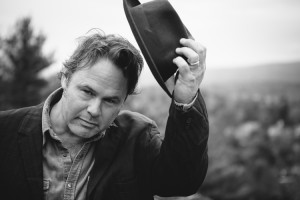 And Mr. Giles aptly ends the review with this paragraph…
A pencil in a ball-point world? That's a pretty fair assessment, really — this is a record that sounds carved out of life instead of screwed together on an assembly line, worn to perfection and pockmarked with one-of-a-kind divots, built to last with a minimum of moving parts. You might get cleaner lines out of the ones that make mechanical clicks, but they're a lot harder to sink your teeth into.
Today's episode is a departure of sorts – an experiment perhaps. I'm a longtime fan of Martin Sexton. This record was released just last month. I hope you'll buy it because it's great music by a man with a unique voice, and because I agree with Jeff Giles – Martin's music deserves a greater degree of playlist domination. I'm going to be playing some snippets from the album for today's show because I think there are thoughts to be provoked by each track. This record is a mixtape, which means there are a variety of flavors on the record so I think it can serve to help us all in our efforts of leaning toward wisdom.
Let's start with Martin's story, but first here's a track entitled, Do It Daily (all today's tracks are from Mixtape of The Open Road…so make sure you buy it from your favorite music seller).
Track 1 – Do It Daily
Sexton took his own advice when he left home at 22. By then he'd been playing the guitar for about 8 years. He was the 10th child of a family that sounds straight from Cheaper By The Dozen. Yep, there were 12 kids. When he left home he headed to Harvard Square in Cambridge, Massachusetts so he could busk as a street player. It must have seemed along way from Syracuse, but I'm sure he was doing what he wanted to do, daily.
There's our first lesson – daily habits define us. They make us who and what we are. For Martin, that meant not following the current musical trends. He's a child of the 80's, but he apparently was more interested in more classic rock and roll and Americana music. According to Wikipedia he produced a collection of demo songs in 1992 on some cheap 8-track machine in the attic of a friend. But his persistence in playing daily paid off because he sold 20,000 copies of it out of his guitar case while playing on the street. A year earlier he released a record, In the Journey, only on cassette and sold 15,000 even though only word-of-mouth and live concerts. "Good things happen if you do it every day."
What do you want to become? What do you want to do?
Start doing it. And do it every day. And keep at it. Larry Bird, famous basketball star, said he'd stay out in the backyard on the dirt court and make shift hoop and shoot for hours on end. He chalked it up to his obsession with getting it just right. Whatever the reason, he did it every day and by the time he got an opportunity to play he was ready. He's still known as one of the NBA's all-time great shooters.
You may not end up in the NBA or on the stage of a big arena in a major city or on a big screen — but wherever you end up, and whatever you end up doing is surely going to be a result of the things you devoted yourself to every single day.
Track 3 – Pine Away
"Don't make me pine away…" The pain of a man who loves a woman. Love can drive us crazy sometimes. Maybe the message is to avoid neglecting love while you're chasing who you most want to be. Stuff and ambition don't much matter if you don't have somebody to love – and somebody to love you.
Don't be the person who accomplishes good things – maybe great things – but you pine away because you don't love. Invest in the people you love. Let them invest in you, too.
Track 4 – Set In Stone
"The grass will grow. And the wheels may change direction. But I need you to know the love I have is always set in stone."
"We may fuss and fight, but mom and I will be alright…the storms will blow. And the clouds make way for sunshine. Child we need you to know that the love we share is always set in stone."
In spite of his traveling as a minstrel, it seems Martin values home. His love is always set in stone for his family, no matter what. Fussing and fighting don't damage it. Distance won't either. Because there's a commitment that is set in stone.
Well, there's more proof that Martin is a pencil salesman in a ball pen world. Is your family – your marriage – that distinct. "We are trying to keep our house a happy home." It's a noble work. More of us should give it a stronger effort…to make sure the love we share is set in stone.
It demands commitment and dedication in the face of adversity. Love gives us a better sense of direction.
Track 5 – Remember That Ride
The song, Remember That Ride, is about a fictitious carnival ride that a collaborator of Sexton, Ned Claflin, first thought up. Maybe you remember a carnival ride of your youth – or your adulthood. I do. But mostly I remember cars or trucks. Those are the rides that I remember most. And I've driven a few where life was upside down, or almost. When I first heard the song I thought of all the close calls I had as a kid (and an adult). "If I live to be a hundred I'll remember that ride."
The song provokes 2 thoughts for me. One, experiences — especially experiences centered on riding. Whether it's in a car, a truck or every child's favorite roller coaster around here, the log ride at Six Flags Over Texas.
"Ride, ride, ride remember that ride. Big ones laughing and little ones cry. We nearly lost our dinner and we almost died."
Haven't we all been there and done that? I know I have.
Track 6 – Give It Up
Too many musicians fall into drug abuse. Is it the road, the absence of stability, the culture? Maybe it's all of those things and more. But whether our bad habits are drugs, alcohol or something else — we need to give it up.
Track 7 – Shut Up And Sing
Martin has paid his dues on the road, pushing the ping and pong of the song. "Shut Up And Sing" is another catchy tune that ends with a much-needed message…
"The world's gotta hear what you've got to sing."
Track 8 – I Believe In You
Few things are more important to a man than to have a woman who believes in him. And it's important for a man to believe in a woman, too. I know you're seeing a recurring theme here between the last episode about love. It wasn't entirely planned. I told you in the last episode that no subject has more songs written about it than LOVE.
And memories of love are part of everybody's life. Some of us have memories with the person we're still in love with. Martin remembers a mixtape with The Grateful Dead on one side and ticket stubs to a Grateful Dead concert before Jerry Garcia died in the summer of 1995. Every memory I have of young love includes music. Don't you think of songs when you think of young love, or lost love? It must be a universal fact.
It's as ancient as the Bible. Boys need to show off. They need attention. They crave respect. And women crave love. That's why God commanded husbands to love their wives in Ephesians chapter 5. And for wives to respect and honor their husbands. God created us so He knows what we need.
"Funny how it takes music to find out what we had."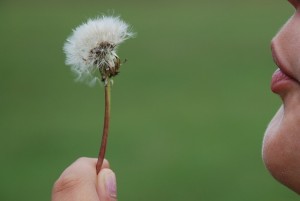 Track 9 – Doin Something Right
Wisdom involves doing things right. And it involves doing the right things. Even people who have experienced tremendous failure will often remark about one area of their life, "I did THAT right." We need to do more things right. Musically, Martin Sexton is doing something right.
Track 10 – Dandelion Days
Again the theme is love – springtime love. The Dandelion Days.
This song makes me smile 'cause I remember digging in the dirt and making forts. And rolling on the ground. I remember blowing dandelions a lot, too.
Catching lizards. Sitting under pine trees on a bed of pine needles. I still have a strong urge to go walk through a stand of pine trees, even if I see them when I'm on the Interstate driving through the South. If I had stopped to walk through them every time I had the urge, I'd have likely taken twice as long to get to wherever I was going. But I never stop.
You may feel like the Dandelion Days are over, but as long as we've got memories I don't think they ever leave us. I just think we should act on them more often. Pull over when you see some pine trees you'd like to walk through.
Track 11 – Virginia
Our life is largely defined by places and people. Maybe it's where we come from. Maybe it's our family heritage. But it all impacts our life.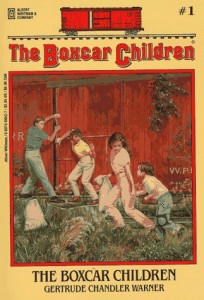 I was born in Ada, Oklahoma – most famously now known as the birth place of Blake Shelton. We moved away after I started 3rd grade in Mrs. Goddard's class. I was upset about leaving because she was reading The Boxcar Children to us. And I thought she was a terrific reader. But just weeks into the school year we moved. I never got to hear the end of the story. To this day I've not read The Boxcar Children. Something makes me want to keep the story suspended in time at Hayes Elementary School in Ada, Oklahoma on a top floor classroom with Mrs. Goddard.
Places. People. They matter to us. They shape us. And we all know it.
I used to think of moving to places, mainly because of my career ambitions. But I could never venture very far away from this section of the country because…well, I don't know why exactly. Partly familiarity. Partly roots I guess. Partly people and my sense of who I was. But talk with people from other regions of America – or the world – and you hear the same thing. People from the deep south of America are tethered to their region as much as New Englanders are to theirs. Home is home.
Track 12 – Supper Time
Does anybody use this phrase any more? I grew up in an era where every kid knew it. "Be home by supper time," said every mom in the neighborhood.
Be different. Be distinctive. Maybe it's time to hide the pens and break out the pencils 'cause you realize everybody else is using a pen.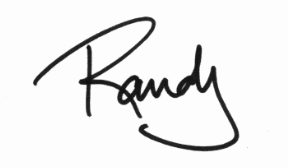 P.S. Buy the record and check out these other online stories about Martin Sexton's newest record, Mixtape Of The Open Road:
And I'm fond of Premier Guitar videos, including this one with Martin…watch it and he'll introduce you to Bubba, his bass player.
Please, Please, Please
Leave us a review at iTunes
Pick your favorite way to support us financially
Join the conversation at our Facebook group
Tell your friends. Promote the shows on social media.