Podcast: Play in new window | Download
Subscribe: Apple Podcasts | Android | Email | RSS | More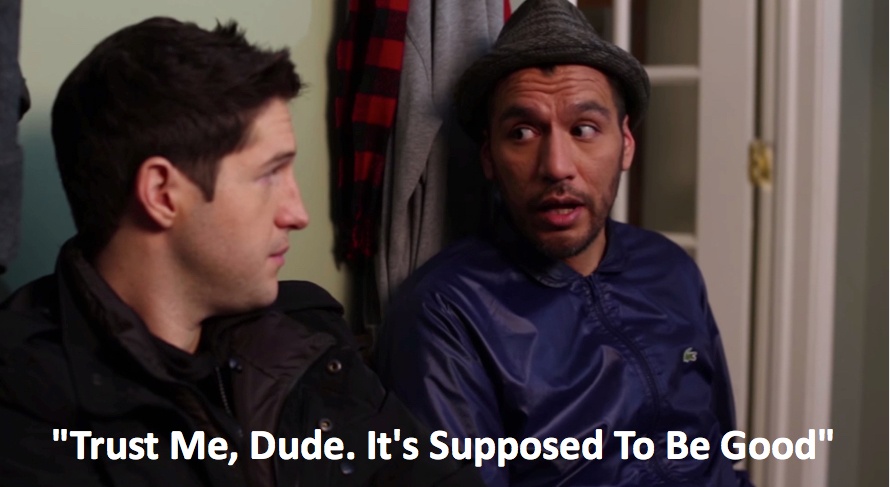 I'd never heard of Heath McNease until I stumbled across a little movie he wrote, Fort Wayne. It's a quirky little movie of a struggling folk singer who is in Fort Wayne, Indiana. The movie starts with him sitting in his car telling his life's story to a homeless man in the parking lot of a Long John Silvers. He's buying this homeless man a meal. The movie ends with him enduring a 2-hour radio station interview set up by his manager. Problem is, the radio host is a full-blown idiot with a hip-hop audience. Heath is a folk singer, not quite what your typical hip-hop crowd would appreciate. The radio show host ends the 2-hour ordeal with a segment sure to make Heath cringe. The producer talks with Heath during the last commercial break, right before this final segment. Then, during the segment Heath goes off on a rude caller to end the show.
The producer is a guy who hates his job and manages only to get through by eating brownies filled with marijuana. After the show the producer compliments Heath on his performance during the last segment. And it's during this conversation that today's episode title was found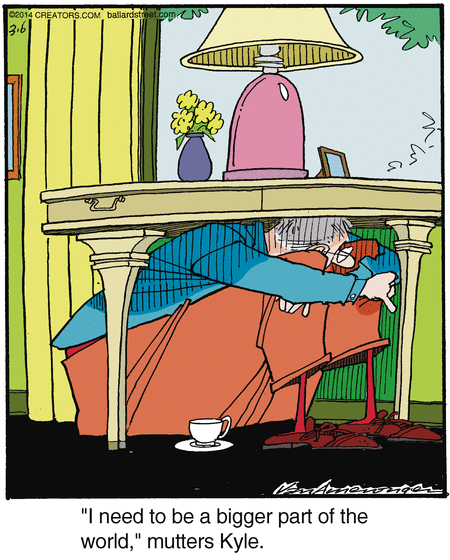 You remember when life was good, don't you? Well, I'm hoping it's good for you right now, but there's a 50/50 chance it's not. And even if it is, what's the harm in remembering other good times? Exactly. I suspect we should do more of that. Maybe we need to listen to the pot brownie eating radio producer, "It's supposed to be good."
Right before the closing credits of the movie, Heath plays back a voicemail left by his mom. He's on the road. Struggling to make it in music. She's leaving him a message to pep him up and make him realize he's good.
It's sometime in my early childhood. It's a very different time. TV is black and white. Color TV didn't really become popular until the mid-1960's just in time to televise the Viet Nam war and the hippie movement. Rabbit ear antennas were the norm, along with a big manual knob to change the TV between the 3 channels available: ABC, CBS and NBC. Bigger towns had a station for all 3. Smaller towns usually carried two of the three, depending on the hour of the day. Push button phones hadn't yet been invented either. You don't likely know this, but color TV arrived almost 15 years before push button telephones. See, even back then we had our priorities straight!
Like all little kids, I wake up early, especially on Saturday morning. My favorite show is on. The Bug Bunny Roadrunner Show.
It's supposed to be good. And it was. Every single time.
I still feel good when I hear this theme. The theme to Looney Tunes.
Trust me, dude. It's supposed to be good. For me, as a kid, it was mostly good. Today, I watch my grandkids and know that for them, it's good. They're in a very different world than I came from, but that's just how life goes. Even so, good is good. If my grandkids had been my childhood friends, I guarantee they'd have been right there with me on a Saturday morning watching Bugs get one over on Daffy or Elmer Fudd. We'd have laughed together at Foghorn Leghorn lifting that dog by the tail and paddling his rear end. Shoot, I still laugh at it. I don't know if my grandkids like it or not, but back then they would have – I guarantee it.
My kid life was watching TV, playing inside with Matchbox cars on bad weather days and playing outside the rest of the time. In fact, the TV shows indicated that in post-War World II America, life was good. Things were pretty good all over I suppose. At least I thought so. And the TV shows reflected it. You can just listen to the theme songs of the shows and tell.
The Adams Family – F Troop – Get Smart – Gilligan's Island.
Then, this show wrapped up and called it a day on May 7, 1966.
I Dream Of Jeannie. I loved Jeannie. 😀
That day also happened to be my 9th birthday. My birthdays have just never been the same. But this isn't about television, it's about good. It's about life being good. For me, sounds and smells are wonderful triggers. Those theme songs and Mel Blanc's terrific voice acting as Bugs Bunny and Yosemite Sam and Foghorn Leghorn take me back to simpler times. More innocent times. And that was good.
The smell of a leather baseball glove or a football can affect me the same way. Fall Saturdays or afternoons when school was out, the neighborhood kids choosing sides and playing football.
The smell of pine needles transports me back to some piney woods where forts were built and lots of make believe happened. It's what kids do. It's easy when the biggest drama in your life is whether or not you completed your homework.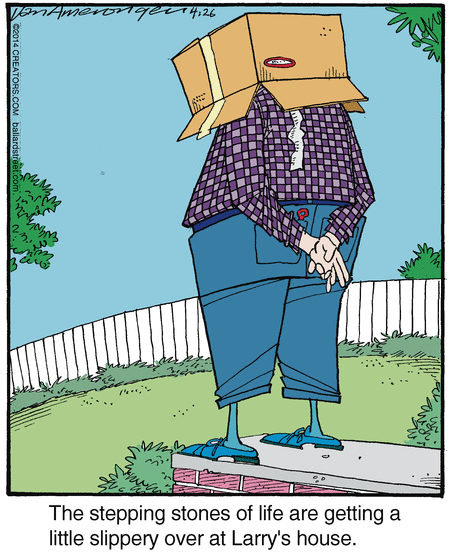 Unless you're 13-year-old Gregory Jean Jr. who was just rescued after a 4-year captivity in Jonesboro, Georgia. I turned 9 and was sad because I Dream Of Jeannie was going off the air. Gregory turned 9 and was abducted by his father and relegated to a slave's existence for the next 4 years. There's nothing fair about that, but thankfully his ordeal is now over. I'm sure he's got some tough times ahead, but I hope his life is good. It's supposed to be good.
Just this week news arrived that the missing Ohio State football player was found dead. Evidently at his own hand. His family reported that concussions in his wrestling career had left him dazed and confused. We may never know exactly what was going on with him, but the news was very sad. Then, today somebody forwarded this blog post entitled, My Father's Suicide: Making Sense of the Nonsensical. Yet another sad story of how depression took a person to a place from which they couldn't seem to escape. No doubt family and friends would love one more opportunity to tell both of these men – at very different stages of their life – "Trust me, dude. It's supposed to be good." But I'm guessing both men would have likely said that's exactly the problem. It's supposed to be good, but it's not good. Sadly, they evidently couldn't see it getting good any time soon. Maybe never.
One of the many goals I've had in life is to create things that will stir people. It's morphed a bit during my life. Making people laugh has always felt good. I was always good if I just got a smile out of people. Making people cry is good, too. Not by insulting them or hurting them, but by making them happy enough to cry, or by hitting some heart string that makes them cry. Empathy has always been one of my closest friends so making that connection was never terrible difficult for me. It's supposed to be good.
Lauren Bacon is a Canadian (insert joke here) who just wrote a piece entitled, How Trashing Others Holds You Back. She writes about how it feels when other people don't meet her critical standards. She's candid about when something about their personality or their work triggers her negative judgment. It results in a lot of self-talk, "It's supposed to be good. It's supposed to be better." But that can just amp up the frustration and anger. At yourself. And at others. She offers some advice in dealing with that.
If you're irked at others she writes…
Choose one of the people on your "antagonizing" list. Now ask yourself:

What is it about them, specifically, that gets under my skin? (Really go to town with this; ranting and raving are welcome.)
What about them do I not want for myself? What's the specific behavior I don't want to emulate?
Why don't I want to emulate it? Is there fear here? Embarrassment? What do I think would happen if I behaved this way?
What lessons is this person teaching me about what matters most to me?
Then she asks readers to turn the tables on themselves.
Once you're clear on why they're driving you crazy, and what your standards really are, you can take this line of inquiry further – and transform it into real change:

How has my reaction to this quality held me back from claiming my own full potential?
What could I do if I gave myself permission to embody this quality, with discernment and in a way that's true to my principles?
When I began a career in business, the objective was to create a feeling, an emotion within customers about hi-fi gear. Music was the primary vehicle for it. Like theme songs to our childhood favorite TV shows, music will transport you. I've talked at length about the music of my youth. Go to episode 4018 and you can hear all about it. Our memories are often tied to songs.
As I grew up I began to write. And draw. At first, I drew more than I wrote. As time went by I wrote more and drew less.
When I became a business leader I took it seriously. Not myself, just my leadership. I wanted to help people perform better. I wanted to spur people to think and consider their unrealized potential. I wanted to more seriously consider my own unrealized potential. Like the radio show producer who encouraged Heath, I'd constantly push the businesses I led, "It's supposed to be better." When a principal of a business that had hired me seemed content with present performance, even defensive at the notion that things could be better, I'd frequently go into a monologue to stir them to consider how much better things could be. It was the age of my professional discontentment. In fact, it's still the age of my professional discontentment. And personal, too. If it's supposed to be good, then I'm of the mind, it's supposed to be better!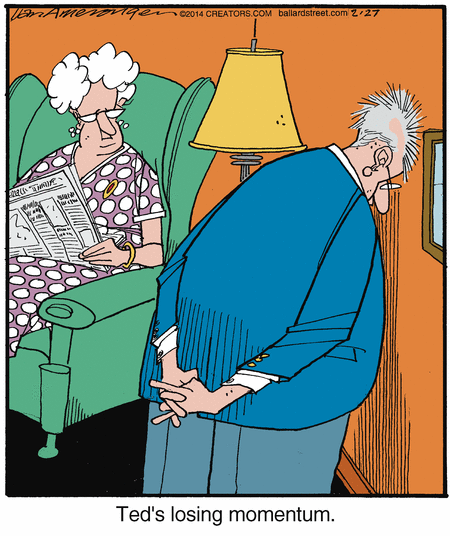 A lifetime ago I worked for Japan-based conglomerate Mitsubishi Electric. It was toward the late 80's and the term, "kaizen" gained popularity. It means "good change." By this time I had already read about W. Edwards Deming and his work in post-war Japan. In 1947 Gen. Douglas MacArthur called on him to help with the 1951 Japanese census. Deming was a quality control expert. Engineers in Japan asked him to instruct them in some of his areas of expertise. Deming is acknowledged as a primary source of what would become Japan's drive toward continuous improvement. Motorola later devised Six Sigma in the mid-1980's. Then General Electric took Six Sigma to a whole new level. But "good change" or continuous improvement took hold on the other side of the world from America in post-war Japan. Led by Deming.
I was interested in reading history. As an adult I was increasingly interested in business history. That's why I had happened onto Deming's work and his story. The statistical stuff was way over my head, but I embraced the concepts and notions of making things better. It was inherent in my world view I suppose. Good is never good enough. It can always be better. Can't it? It's supposed to be good. Then, it's supposed to be better.
Dr. Henry Cloud made a Facebook post recently that had an interesting first paragraph.
The time when you get to hopelessness can be one of the best moments for your future. To give up hope that something is going to change when it is not going to gets you unstuck immediately and brings energy. It brings life to the sickness of hope deferred."
And I understand his point. Do you?
There's power in getting to a point when you're back is up against the wall and you have to surrender to all the stuff that wasn't working. Then, you can move forward. Assuming you can see things getting better by trying something else. If it's supposed to be good and it's not, then we're forced to consider that we may be doing it all wrong. We all get it wrong sometimes. Some of us get it wrong more than others. Getting to good can be hard work.
Few things fill my web-based information stream more than stories of failure, or stories of overcoming failure. Barbara Corcoran, of Shark Tank fame, said, "I am so good at failure, it's like my specialty." She said so in a speech she gave at Entrepreneur magazine.
She's got that "whack-o-mole" quality necessary to succeed. You just pop up after you've had your head bashed in.
If it's supposed to be good, and it's not – we're glad to know we're not alone. Doesn't it make you feel better knowing one of the Sharks on Shark Tank failed? Don't you rather enjoy knowing that there was a time in her life when it wasn't good? Don't lie. You know it's true.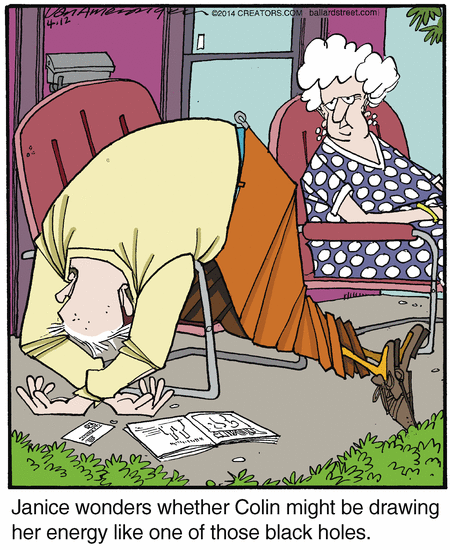 There's also a paradox though. Actually there are lots of them. And they fascinate me. For instance, as much as we enjoy knowing the struggles of others, we're constantly in search of easy. I was scrolling through the vast array of Black Friday and Cyber Monday offerings from life coaches. There are some pretty fantastic hooks. "I'll show you how I make $200,000 a month coaching clients." We think, "Yeah, it's supposed to be good. $200,000 a month is good. Really good."
I read that and laughed. Then I turned around and looked on my bookshelf at a 2006 book by Michael Masterson entitled, Seven Years To Seven Figures: The Fast-Track Plan To Becoming A Millionaire. I admit Masterson was a guilty pleasure for me. He was the longtime Agora publisher of Early To Rise. He's now retired, but I always his writing. It's now been almost 8 years since I read the book, by the way. I'm still not a millionaire, but I'm a slow learner. It's supposed to be good, but that doesn't mean it's supposed to be fast.
Good takes time. Better takes even longer. Bad takes a toll. Worse takes a deadly toll.
You get to choose. Choose wisely.
Trust me, dude. It's supposed to be good.