Raising and training children is the best work in the world. It may also be the most difficult.
Nothing about it is easy, but like they say, "nothing worthwhile is easy."
My son turned 33 last summer. I did a show about it here. The show is mainly about his birth and the impact it had on me as a first time dad. Daunting is the word. Life changing was the outcome.
My daughter turned 32 this winter. I've written quite a lot about her. Having one child is marvelous. Being blessed with two – one son, one daughter – well, that's just more than any one man deserves, but I was so blessed anyway.
Parenting is an active, long-term verb. 
Reproductive biology creates life. Thoughtful intentions raise and train children. And love them.
The first is easy. The second one is tough. The third one should come natural.
I did a Google search just now on two phrases: mommy blogs and daddy blogs.
Google returned 95.8 million results for mommy blogs. I wasn't prepared to see an even higher number of results for daddy blogs, but there it was — 115 million. No, there aren't that many blogs, but there are that many Google search results for those phrases. I thought there'd be way more results for mommy blogs than daddy blogs.
Thanks to the Internet there are an increasing number of daddy blogs written by working-from-home dads. That's a good sign. Kids need higher dad involvement. But kids need mom and dad. Too many kids have only one parent, but that doesn't mean it's ideal. It's not ideal. A mom and a dad who love each other, and who together love their kids – that's the ideal.
As you pursue passion, wealth, celebrity, fame, excitement and whatever else floats your boat — IF you are a parent, stop! Take a deep breath. Look at your children. Invest in them. More.
Because it's the best work on the planet.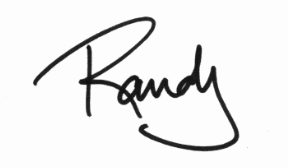 *I claim no greatness. I was doing good to achieve competence!