Podcast: Play in new window | Download
Subscribe: Apple Podcasts | Android | Email | RSS | More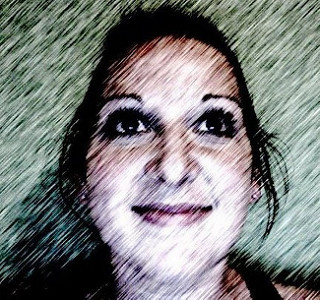 It was Monday. Ronald Reagan was President. My wife would have to tell you what time she arrived. I don't remember. I just remember how nervous I was, just like the year before when her brother arrived. If you want to know why caged animals pace, talk to an expectant father. He may not be able to explain it, but he surely knows the feeling.
When she arrived I was so relieved. Then thankful. Then humbled…and so grateful that God had blessed our family with a daughter. She rounded out our family. Now we were four.
I've written more and recorded more about her than anybody in our family. Others can speculate why. I have my theories, but nothing I can prove.
One of the pieces I wrote about her was posted first at her firstborn's website (now offline). I reposted it here. It was written in December 2003, When A Daughter Marries.
Over at my company website (not likely the best choice) I posted a podcast and blog about her on her 32nd birthday. That was 3 years ago. In that post are links to other posts I've made, often on her birthday (evidence that it's a big deal to me).
Fatherhood has been good to me. I'm unsure how good I've been to fatherhood, but you do the best you can in real time. In the past decade plus I've talked a lot about how wisdom is doing what's right – and doing well – in real time. Second guessing and looking back with a critical eye is easy. Getting it right at the time…that's what's hard.
Fatherhood hit me like a comet on August 17, 1980 when Ryan Dale was born. Nerves, worry and anxiety were at an all-time high. By the time Renae was born they were just slightly lower, but still off the charts.
For us, four was the magic number. But it was more than a number. It was a blessing made even more so because when a father is granted a son and a daughter — well, there's just nothing like it. Special doesn't begin to describe it. Thankful doesn't begin to express it.
Today, I won't labor on with things I've said in the past. Today it's just a note of celebration for our family and the impact that one little girl has made, and continues to make. It's a lesson in life's impact. And the impact of a life.
One Life Counts (For A Lot)
Movies like It's A Wonderful Life show us how different our lives might be if just one person went missing. On your darkest days when you're down and out remember all the people in your life who matter. The ones who matter to you. The ones to whom you matter. It can be easy to forget.
Renae's life has been a major blessing in my life – and in the lives of others. But this is my site and I'm selfish. 😉 So many things in my life would be negatively impacted had she not hit the planet on this day in 1981. It was a great day. A day that forever changed my life.
Whose life are you changing today by being part of their life?
Who are you allowing to change your life by letting them into your life?
More and more in my work I find myself focused on just 2 powerful things: relationship and results. I think the first fuels the second. Too often we concentrate on the later without first mining the gold found in the first.
Through hard times (we've had our share) and good times (we've probably had more than our share), the results have mattered far less than the relationships. And honestly, when the results aren't what I'd like, it may be that the relationships aren't either.
Some people matter more. I've not made any secret of the people who matter most in my life. Ten people. My tribe is ten, not including me. It starts with my wife, then my son, then this young lady – Renae Marie. That was the chronological order of our arrival to form a family of four. When we became four it was our perfect number comprised of our perfect members. The crowning jewel was Renae. To think of how incomplete and how imperfect our lives might have been without her is unimaginable.
So today, it's time to celebrate her arrival. And as I often do to hit my knees in prayer thankful that God blessed our home in such powerful ways with such powerful people who have impacted me greatly. And helped make me whatever and whoever I am. That young father holding those two little kids wasn't nearly as good as man as I hope I am now. That's the power of influence good people have on our lives. On my life.
Happy Birthday to my daughter, Renae Marie. I love her very much!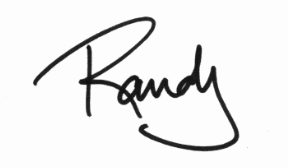 How Can You Help The Podcast?
Leave us a review at iTunes
Pick your favorite way to support us financially
Join the conversation at our Facebook group
Tell your friends. Promote the shows on social media.