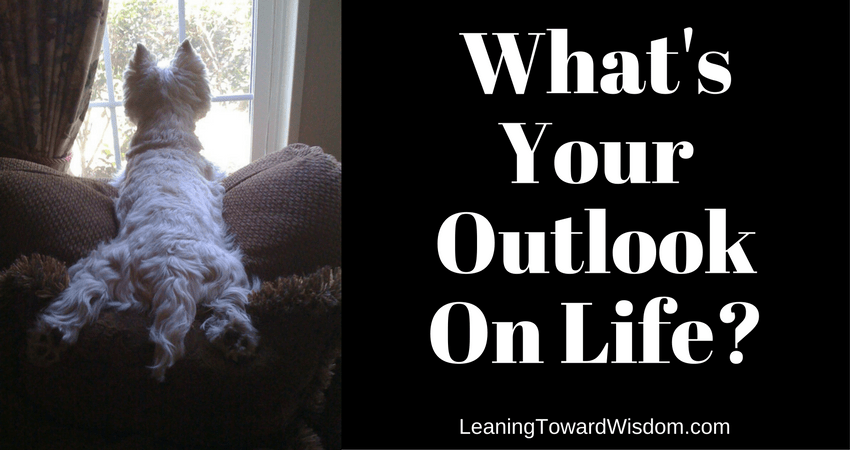 Sarcasm comes naturally. Easily. Too much so sometimes.
I'm asked this uber-philosophical question and unsure how to best answer it. My brain instantly answers (silently, which is a good thing), "Foggy" or some other vaguely descriptive term. Because I saw her perched on the top of the sofa for so many years, I also think of Rosie, our White West Highland Terrier we lost some months ago after 16 years. Rosie enjoyed her perch, always on the lookout for people walking the neighborhood (with dogs) or squirrels.
Living with Rosie all those years taught us what her outlook was. She was jealous if her brother Rocky got more attention than she did. She hated squirrels invading her territory, which included anything within her field of vision. She enjoyed instigating mouth fights with Rocky. And she loved this view. Does that all (and more) constitute an outlook? I think so.
It was an odd question, but it did make me stop to ponder, as I am wont to do. Pondering Rosie and my own life I realized I could distill the question into something simpler to get at the heart of the matter.
What's your life?
Forget about your outlook on it. What is it? Rosie's life was how she behaved.
So is mine. So is yours.
It's not our intentions. Or our hopes. Dreams. Dreads. Fears.
It's how all those things are manifested in our actions. Rosie hated squirrels. I know because she'd bark when she spotted one, and dash outside through the doggie door in hot pursuit. Rocky hated them much, much less. And mostly he hated them because Rosie did. If she wasn't leading the charge, Rocky could be very nonchalant about them. His behavior – marked mostly by his inaction – displayed that he didn't hate them so much.
Like pets, like owners. What we do is what reveals who and what we are. Every Westie owner has seen their pet sprawled out like you see Rosie. It's a characteristic – a behavior of the breed. But Rosie was Rocky's sister and she dominated him. He let her. She was the alfa dog, not him. And he was perfectly fine with it. She was quick, agile and athletic. He wasn't. She sprinted. He ambled. Same breed. Same parents. Siblings. But very different because they behaved in their own unique ways.
We behave differently, too. You and me. Even if we were kin we'd act differently.
By injecting the term "outlook" the question hopes to dive deeper into a person's mind. The problem is simple. Our mind might offer an answer that isn't congruent with what we do.
A person can call themselves optimistic, but that doesn't make it so. They may behave as though they're constantly fearful of the world collapsing. But because they can articulate optimism some might actually believe them. It's not hard to fool ourselves with our words. Even those unspoken words in our head.
What's your life?
It's your behavior. Does our outlook really matter if it's not in alignment with our actions? If so, how?
Talk is cheap. After all is said and done, a lot more is said than done. Yada, yada, yada.
You are who you are and I am who I am because of how we act. That includes how we speak, how we communicate…but that's just part of it.
An abusive husband can tell his wife he loves her. He can even bring her flowers. After he's beaten the crap out of her. What's his life? He's an abuser. Not because those non-violent acts are lesser, but because they're insincere. Men who love their wives don't abuse them.
Thoughts drive actions. Actions become behaviors. Words are…well, merely expressions of ideas, feelings, emotions, perspectives, learnings and all of it. We all judge one another based on the congruency of our words to our behaviors. It's one of the magical things about being human. We can behave in very conflicting ways. Flowers versus a beating. All by the same husband.
Rosie and Rocky were always congruent with who they were. They didn't waver. They didn't surprise us. Rocky wasn't occasionally the alfa dog. He never was. Rosie wasn't sometimes a compliant sister. She never was. They behaved exactly as they truly were.
It's the inability of a dog I suppose to be a hypocrite, something within reach of every human being. We can say one thing and do something completely contradictory. We can fool people. We can pretend. I've yet to see a dog capable of that.
This isn't about dogs, merely some observations about outlooks and lives. And of course, wisdom – the ability to get it right in real time.
In this case, to get our actions right in real time. Instincts. Intuition. Character. Motives. Desires. Fears. They all play a part as drivers of our behavior which is why it's so important for us to control our thoughts. And to feed our minds on things that will help us behave in ways befitting wise people.
What's my outlook on life? Some days I don't know because I'm rather certain I'm not seeing myself accurately. I may feel as though I've taken actions to get me where I need to be, where I want to be. But I might be mistaken. What likely can't be mistaken are my actions. The choices I make every day in what I'm going to do — and what I eventually do!
I'm wise enough to know this much. In spite of all the words I utter – podcasting and otherwise – I won't be remembered for what I said. I'll be remembered for what I did. And I know even that won't last much longer than my life. Not because I'm insignificant…but because that's just how this life works. The Bible depicts life here as a vapor. It's here and in a second, gone. Leaving behind no trace.
Making a difference while we're here is determined by the meaningfulness our actions. It's our opportunity to make the most of it by DOING. Not by thinking. Or saying. Or wishing. But by DOING.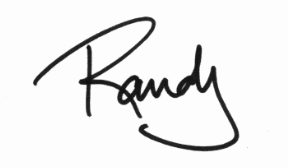 How Can You Help The Podcast?
Leave us a review at iTunes
Pick your favorite way to support us financially
Join the conversation at our Facebook group
Tell your friends. Promote the shows on social media.