Podcast: Play in new window | Download
Subscribe: Apple Podcasts | Android | Email | RSS | More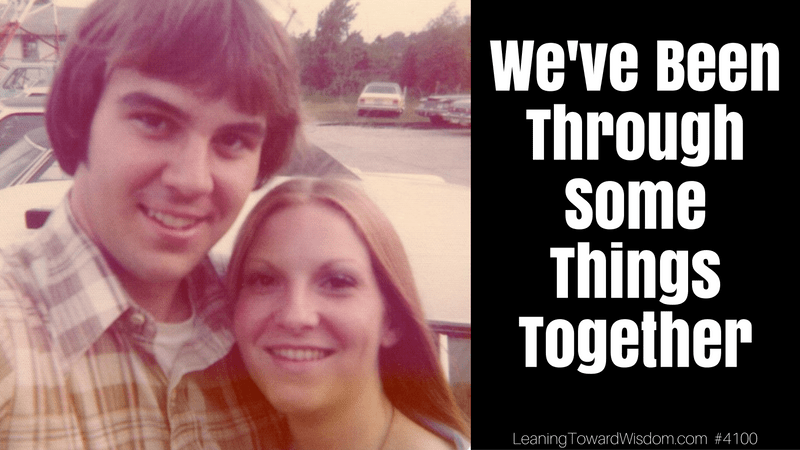 In the last episode I talked about a record by Willis Alan Ramsey that was released over 40 years ago. Today, I'm gonna start out with another record that came out over 40 years ago – Long May You Run by Stills Young Band. Stephen is the Stills. Neil is the Young. Release date…September 10, 1976. By then, I was over 2 years in love with her.
That title track was supposedly an elegy for Neil Young's first car. What was your first car? Firsts are important, but lasts are more important I think. Sometimes firsts do last. That's even more remarkable. But even if they're not firsts, the things we loved when we were young that we somehow sustain over our life…they're often really special.
And that's really the topic today. The things that endure with us over time.
For most kids music is a big player. It was for me and my generation. I know it was for a couple of generations before me. I had an aunt who loved American Bandstand. She'd watch it religiously. From the sock hops of the 50's to the psychedelic scene of the 60's. That was before my time really. But by the time you get to the 70's…I'm keenly aware of music, cars and all the other things that occupy most teenage boys.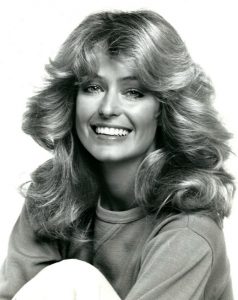 Sure, girls, too.
She did shampoo commercial before any of us knew her name. Then she appeared in some TV show where she played Miss Texas in some beauty pageant. She was pretty terrific. We only knew her by what we called her, "Miss Texas." She wasn't even from Texas, but we didn't much care. Turns out – we didn't know it at the time – but she did have Texas hair. She was beautiful. We all thought so. "Fine," was the word we used to describe her.
Girls. Cars. Music.
I'm supposing teenage boys today are smitten by the same things we were. Sure, sports were in there somewhere, too. Sports wasn't nearly as universal as the big 3 though.
I think my generation may have been the first generation to have our music in the cars. Music we selected. In stereo. Thanks to 8-track tapes. Every other generation had to rely on the radio and a request line to get their favorite songs played. Hard to do when there were no cell phones. It must have been a real kill joy to pull over while cruising around in the car, searching for a pay phone…just so you could call the DJ to have him play your favorite song. But that's the only way you could hear it while you were in your car. And you didn't know when he'd play it, so you burned who knows how many gallons of gas waiting for the song to be played. If you were lucky, he mentioned you by name, maybe with some cheesy shout out. "This is for Randy who wants Rhonda to know how much he loves her…Sooner or Later by The Grass Roots." 😀
I must have carried 300 8-track tapes in my car at all times. With speakers in cabinets so I could put them up on the vinyl roof of the car if we were all just parked, hanging out. I was always high-tech, but I was THAT guy. I had the music collection and the wherewithal to play it loudly and proudly.
Perspective matters. Historical and cultural perspective. Part of going through some things together is a shared experience. It's coming from the same era, enduring the same things. It's traveling through time…together.
Sure, it's about love, devotion and commitment, but it's really about common experience. It helps when that common experience is with somebody you care for deeply. I didn't have a high school sweetheart, but I'm always saddened by news of high school sweethearts who part ways years later. Really? You couldn't find a way to work it out? After all these years together and all that history? You're really gonna end this thing? But that's me.
By the summer of 1975 we were 18. That photo has to be when we were 18 or 19. By that point I was well-entrenched in the music that had traveled with me. There were many songs, many artists who had been through some things with me. Cultural things like the end of the Viet Nam war, the Watergate scandal, the resignation of President Richard Nixon, countless sports victories and disappointments…a scad of new records we couldn't wait to go buy. Weekly habits like washing and vacuuming the car, making sure we polished all that chrome (where has all the chrome gone?). So many things dominated our lives when we were young. And life seemed drama filled, fraught with school worries (for those of us who cared about school, and I did). There were all the relationship concerns. Guys being mad at each other. Girls being mad at each other. Guys and girls being mad at each other. And we didn't have social media. Who knows what drama may have ensued if we'd had what kids have today?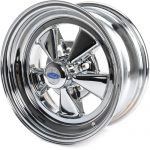 You've been through some things together. Maybe like Neil Young, it was with a car. For me, it was a few different cars. It started with a 1954 GMC pickup truck with 3 on the tree. I painted it hunter green with orange fenders. It didn't even have a radio so our fun was limited, but we went through some things together. It was a 1972 Pontiac Lemans that I went through a ton of things together. From hot rodding that included upgrading the camshaft, installing headers and changing the intake manifold and carburetor. Then adding more chrome with Cragar SS wheels and big fat tires.
That car had the tunes, including those speakers with wires long enough to reach the white vinyl top. It started out with an 8-track system by Pioneer and wound up with a cassette based system some years later. That car was THE car of the my youth. It was orange – GM called it sundance orange  so I named the car, Sundance. We didn't have GPS or cell phones, but Sundance probably had some kind of car muscle memory from driving the highway from Baton Rouge to Ft. Worth so often. And that white leather interior got almost weekly cleaning. I should have counted the hours spent polishing those Cragar wheels, too. Sundance and I did go through an awful lot together.
Until it came to an abrupt end.
I had returned Sundance to stock, including ditching those Cragars. I just had steel rims painted black because the OEM mag wheels were just too expensive. And I was ready to go low key. By now Rhonda and I had completed our family. The kids were mere babies when I drove Sundance to work — it was my daily commute. Stopped at a stop light at the intersection of N. May Avenue and W. Memorial Road in northwest Oklahoma City one rainy morning…I was the first car in my lane waiting for the light to turn green, traveling south. When it did, I did what I always do. I looked and saw a dump truck coming fast down W. Memorial Road toward the intersection. No way he's gonna stop, I thought. So I didn't move.
He roared through the intersection hitting a car traveling north who never saw him. The car to my left, traveling in the same direction as me, didn't look. As he pulled into the intersection he got jacked, too. The dump truck hit Sundance's driver's side front quarter panel shoving me into the curb and popping all 4 tires. I held the wheel and kept my foot on the brake the entire time. Sundance's frame was busted, the entire front end wiped out and that was that. It was around 1981 or so. A decade of going through things together had come to an end.
They hauled Sundance off to some salvage yard and I never saw it again. Standing there in the Oklahoma rain helping tend to two people laying in the wet grassy median, I was grateful for an old friend that had take the brunt of the force and kept me safe. I walked away unhurt while two others (at least) were hospitalized with severe injuries that probably plagued them the rest of their lives. They were thrown from their cars by the force of the wreck. The driver of the dump truck? No license. No excuse. No charges pressed, as far as I ever knew. Me? I don't recall getting anything other than wet. But sometimes you just have to be thankful that you didn't pay a higher price. I was. Still am.
You've been through some things together. Maybe it was with a pet. My first dog was a cocker spaniel named Buttons. Cockers aren't known as the smartest critters on the planet, but I didn't know that as a little boy. I loved Buttons. He was affectionate and big and furry. Perfect for a little boy. He'd chase tennis balls and bring them back to me. Mostly, he listened to me.
There's no telling how many fears or dreams Button heard. LOTS. I confided in him all the time. It helps when your confidant can't speak. Trust comes more easily I guess, but when you're a little boy…you trust your dog. Even if he could speak. Or type. I'd still have told him everything. This was years and years before cars, music and girls would enter my world.
I've had other dogs since Buttons, but none who have heard more of what concerns me. Little boys have more time, and just as many fears and concerns. And no head trash to worry about looking foolish. Part of being a little boy is a not being afraid of looking stupid. Ironic, huh? You may be afraid of being up in a tree too high, but being caught hugging your dog while you whisper some secret into his ear — not so much.
Most recently, I'd been through some things with Rocky and Rosie, our Westies. They're gone now, but we had a pretty nice 16 years or so together. It was a good long run, but even good long runs end. Buttons was gone long ago. Sundance, too. Now Rocky and Rosie. In between dogs named Barney, Zeke and Shag. Each one special and each one with me through some things unique to our time together. Living beings like pet dogs. Inanimate things like cars. There's a life expectancy to them all.
We're joined together in life with creatures, things and people. For a moment in time that may last years, decades or just minutes (like those folks who endured the same car crash as me in Oklahoma City)…we go down the same road together. We share a common experience.
As important as music has been – and still is. As important as cars were to me as a teenager – and kinda, sorta still are, but not nearly with the same enthusiasm. As important as dogs have been to me — and they are. It's people who matter the most. Makes senses really since we're people. Going through some things together with other people is far more relatable than going through things with anything else.
Close friends.
I've had a few. Very few. Close to me means close enough to lean on and be leaned on. Since I was a little boy I've been far more comfortable being leaned on than being the one doing the leaning. That's what Buttons was for. That's what solitude is for. But I had one such friend. Just one. From the time we were little boys until he died May 12, 2013. I did a podcast about our friendship over at my work website (I actually did 2 shows about it)- why I did it there instead of here is beyond me. Stanley was the closest friend I've ever had. We'd been through just about everything together since our birth – just a month apart. And like Buttons, Sundance, Rocky and Rosie…it ended. But it was a good long run together. Just not long enough to suit me.
Time together isn't just quantified by how long it is. Well, not entirely. Length of time has a big impact on it because we go through more things together the longer we stay together. Stanley and I went through 56 years together so that counts for something. But you know who matters most to me…and I want you to think of who matters most to YOU. Maybe you've been through many things together with the person you're thinking of…maybe you've been through some things. No matter. Whoever you're thinking of is very, very important to you. They're the person of priority in your life.
If you're blessed, then you've got a number of people who are important. But somebody matters more, in part because of the things you've endured together. My kids are crucial to me. My grandkids, too. But since the summer of 1975 there's only been one person who has held the top spot. She's the girl in that photo. Well, she's not a girl any more. But I don't hair any more…so there's that.
But boy have we been through some things together over the last 41 years (married almost 39 of them). At this point I'm fairly sure we've forgotten more of what we've been through than we can remember. History overwhelms you with detail.
How joyous is it to know you've got somebody in your life who shares so many experiences? It's a remarkable gift. Imagine not having that common, shared experience with anybody. I can't. Nor do I want to.
This isn't about living in the past. It's about all the dents, divots and wrinkles that life delivers. And all the laughs, grins and chuckles, too. It's the songs you heard, the sights you saw, and the smells. Rhonda used to splash a bit of her perfume on the letters she'd send. The smell would remind me of her. I promise I could smell some of those perfumes and be instantly transported back to being that guy in that picture 40 years ago. They claim dogs have a power of smell that is hundreds of times more sensitive than humans, but ours is powerful enough to fuel memories instantly.
Light up some Patchouli incense and I'll instantly be back on State Street in Baton Rouge at Leisure Landing Records listening to a brand new record by somebody new like Phoebe Snow or Leo Kottke. Certain leather smells remind me of that white interior that dominated my life with Sundance.
Music does the same thing. So far you've heard 8 tracks that can do that for me. I hope you're thinking of your own sights and smells. You've got them. We all do.
It's easier to track music than odors. The soundtrack of my life is varied and quite broad. The smelltrack is probably equally broad, but I've got no way to keep track of it, or to have it at my fingertips. Maybe there's an idea. What if we could replicate the smells that remind us of the things we've been through together. Little vials or something with labels. Like the ones I've seen on TV when they interview scientists who create perfumes. Maybe we need a consumer kit of sorts where we can swab something and capture the smell. Somebody may have already figured that out. I'd buy one.
I've concentrated today on just a few years of my own soundtrack. It's probably sparked in you thoughts of your own soundtrack. The songs you listened to while riding around with your buddies. The song you were listening to when you first kissed the love of your life. The music that was playing when your first child was born. Songs you'd sing out loud every time they came on the radio. Music, like smells, transports us as effectively as any fictional time traveling machine.
Remove the sounds and smells and it alters everything. Hearing Buttons chase that soggy tennis ball and galloping back to me huffing and puffing because the ball was wedged in his jaws. The smell of his blonde fur and his breath when I had his wrapped in my arms telling him what was on my mind. The sound of the headers on Sundance growling down the boulevard with ZZ Top playing just loud enough to be exciting. The smell of that leather seating. And the smell of 3M car wax. Vanilla Spiritual Sky incense burning and the sounds of Ry Cooder or Jackson Browne putting me right back inside the crowded aisles of Leisure Landing. The sound of Rhonda's voice and the smell of her hair and perfume taking me back to precious moments of time in between long bouts of time not seeing her.
Life is what we go through. At its best, it's what we go through with somebody else. Shared, common experiences. That's key. It's why as we're watching this World Series of 2016 we're seeing two cities go crazy to be inside the ball park, or to join ranks at some common watering hole so they can experience this thing together. Together. At the same place. In the same time. Feeling the same thing. That's what going through things together is all about.
Knowing that somebody else knows – and has feelings similar to ours – is a powerful part of life. There's something awfully rewarding about it. Comforting. Maybe even validating. For me, it drives me to want to keep it going – together – for as long as possible. I think of the beginnings and the endings. And I think of the lost moments. I don't want to be neglectful today. I know I am though. We all are. But can't we be more thoughtful, more mindful and less neglectful? I know I can. I suspect you can, too.
Sometimes when I'm sitting down with a young married couple who are enduring some tough times I think to myself, "You guys need to work harder to get along because you're wasting so much time." Sometimes I may say it. I always think it. But it's common to us all. We fret away time. We waste time. We leave the house without saying goodbye or kissing our spouse. We don't hug enough. We don't talk enough. Or listen enough. Or put our phone down enough. Or stop what we're doing to just be with each other enough.
It's the contradiction of our lives. We've been through some things together…with trunks of memories still to come. It's likely past time for us to concentrate on filling that trunk and not taking our journey together for granted.
Two parts make the long run. One, being together through things. The longer you run together, the more things you go through. Two, filling trunks with memories. Some of them just happen. Others, you architect. I want to make sure I'm making the most of today – and every day – so I can pack the trunks with memories that I can help create. Mostly, memories that I can gift to the people I love the most. Rhonda tops the list.
That means I've got work to do. You do, too. Stop concentrating on the trivial things that don't matter. Quit ignoring the subtle signs of distress or discomfort in the people you love. Think about what they may be going through, feeling alone. Join them. Grab their hand and make sure they know you're there to go through it with them.
Maybe we all should walk a bit slower so we can see, feel, smell and hear more clearly. Probably past time to stop fighting for no reason 'cause we're all gonna die a little further along. Before then, we've got some ground to cover together. And trunks to fill with good memories. Go to it.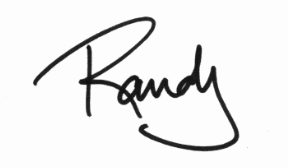 How Can You Help The Podcast?
Leave us a review at iTunes
Pick your favorite way to support us financially
Join the conversation at our Facebook group
Tell your friends. Promote the shows on social media.