Podcast: Play in new window | Download
Subscribe: Apple Podcasts | Android | Email | RSS | More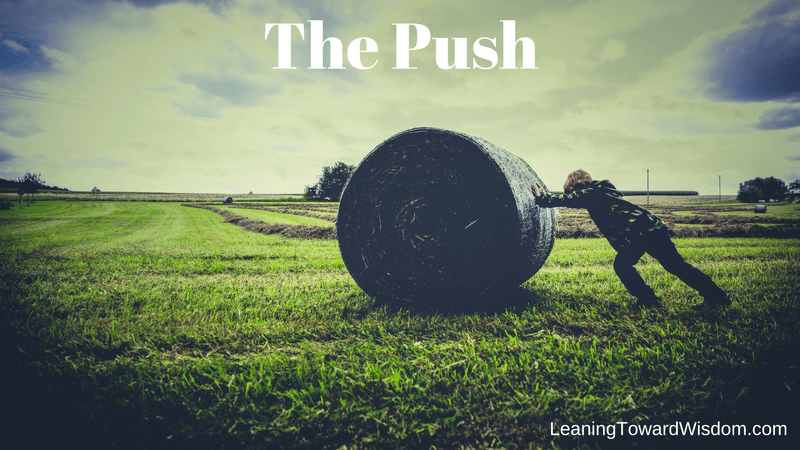 He's pushing the 50th anniversary of a wrecked life. That's his description. Not mine.
The line from some comedian leaps into the conversation. "I like to start out slow, then peter out." That's how he feels about his life. He was a fast achiever. He peaked by the time he was 7. Second grade was the high-light of his life. Since then he thinks it's been pretty much downhill, or an uphill push.
Over the course of lengthy, but few conversations he pulls…pulls back the covers to bare the scars. Some may be physical, I don't know. But those aren't the ones we talk about. Instead, we talk about an abusive father who regularly abused him – verbally and emotionally. Sure, there was some physical violence, too. It's interesting that he struggles more with acknowledging the physical abuse than the other. These are the ways of a human mind. We all have history.
His history isn't one he's forgotten. Nor is it one he'd rather forget, which seems odd to me.
He's not telling his stories with a "woe is me" spirit. Complaining isn't the proper term for what he's doing. Unloading is the term that comes to my mind. He's unloading years of the push. Pushing to survive. Pushing to get to whatever the next step may be. Pushing to achieve whatever dreams and goals he once had. It's easy to see they're quickly being extinguished. And even a guy like me can understand it even though my life experience is very different.
I'm older by about a decade. But there's something weird that happens with time and age gaps. They grow closer together, not further apart. You know it's true. The 30 year old guy who marries the 20 year old girl…by the time he's 50 and she's 40 that decade gap doesn't seem much at all.
We're close enough in age to share some cultural references like music, TV shows and such. But we're worlds apart in other ways. Most every other way.
His history is strewn with fractured relationships, broken marriages, long bouts of unemployment, few friends and no family. What seems most strange to me is that he owns it all. I'm fascinated, and sad, that he thinks his poor treatment by ill-equipped, mentally ill (perhaps) and alcoholic parents was his fault. He doesn't come out and say it that way, but he does talk about how he should have done something different. Or not done other things. I respect anybody willing to own their choices and behavior, but when we're talking about children — different rules apply.
Sure, he's a grown man now. An aging man. But that's not where the push started. It started before he entered school.
Parents displayed no affection. Just a bunch of hollering and yelling. Sometimes devolving into throwing things. Always berating him and what he was doing or had done wrong.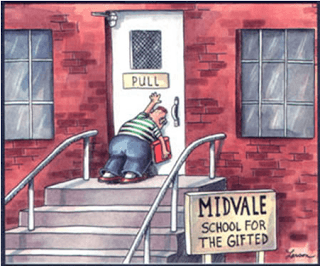 School just added to the push. One more pile of weight he was expected to push. Alone. No shock he struggled to get it done. A lot more failure followed confirming what everybody told him – "you're a loser." Today he recalls  nearly 5 decades of life by admitting it. Confessing it, really.
Listening to him talk about it all he recollects choices he now knows were foolish. Wisdom escaped him because he acknowledges he "never learned how to exercise wisdom." Life has mostly been one foolish decision followed by another one.
He wonders if it's in his DNA. Who can blame him? I'm not smart enough to know if there's validity to such a thought, but I know we all have the power of choice…even if we have to push against our DNA. That's a push he never took on. It's one he now wishes he'd figured out sooner. I encourage him to start now…there's still time.
"Time for what?" he asks.
"I don't know. For whatever you hope for now," I reply.
Hope left long ago. Pushed out by all the adversity and failure. His situation does seem desperate to me, but my life is so very different. I'm like the proverbial man with no shoes who feels suddenly better when he runs across a man without feet. One man's ceiling is another man's floor.
I don't feel guilty about my advantages – growing up very middle class. Back when there was a middle class in America. I've lived most of my life being upper middle class. Well, it felt like that, but the older I grow the more I realize I'm among blessed company. Advantaged. Two parents who are still together after more than six decades together. A wife whose been by my side for almost 40 years. Two grown kids with families of their own. Five grandkids, all healthy and mostly happy, until they don't get their way (which happens often thanks to their parents who are trying to teach them discipline and self-control). A lifetime spent mostly in leadership roles in business. My life looks nothing like his and I can't help but consider the phrase, "But there by the grace of God."
He hasn't lost the desire to push. Energy isn't so much the problem as direction. More than once I use a phrase I've used before – one I first heard from a mentor who is more than 15 years my senior. He's "trying to outrun his past." It always reminds me of a book I read when I was a kid. "My Shadow Ran Fast" by Bill Sands. Shadows do run fast and we can push hard to catch them in an effort to outrun them. This man has failed, but no matter how good the company — it's still not fun. Wrecked live never are.
Mostly I listen. Occasionally I scatter in some cheerleading, encouraging him to keep pushing, but in a direction that can serve his character. He's not a bad guy. He's really a good guy guilty of bad choices. I feel I'm smart enough – and wise enough – to distinguish between the two.
The conversation goes to expectations, accountability and always includes the main topic of this website…WISDOM. Richard Pryor, playing the role of Hambone (an old man) once said, "You don't get to be old bein' no fool." Well, that sounds good, but it's untrue. There are plenty of old fools roaming around. Young ones, too. Young fools who don't learn or who get stuck tend to become old fools if they live long enough. He's lived long enough to consider himself an old or "aging" fool.
I tell him it's time to change all that. Time to get unstuck. Time to push in a different direction. Time to establish some new habits, new standards and new choices. It's not therapy, but it is therapeutic. I keep urging him to alter how he thinks and how he sees things. It's like asking somebody to "be different." Sounds exactly like what he needs and wants. But how?
When you're pushing 50 and you've got not much else to lose, it helps. The bottom provides a place from which you can push harder in a different direction. It's like having your back up against a solid concrete wall. You can push knowing the wall isn't going anywhere…which means you're going to move forward. It can't be helped. Physics or something.
I try to shake him, but not too hard. Just enough to alter his thought process and choices. Like distracting a child pitching a fit…anything to snap him out of it. I lean hard on the fact that most everything he's tried so far hasn't worked. "What have you got to lose?" I ask. No argument. For good reason. He knows I'm right.
We focus on the good news. He's not bitter. About anything. Regretful? Sure. He's sad about the broken marriages and that he's alone today. But he knows what he should have done better — what he could have done differently. He also knows he didn't do a great job of selecting the right women. The boy he once was never learned how to select a wife, much less live with one. What do you do when the things many of us take for granted aren't part of your raising?
I think of my wife. And my grown son and daughter. I think of my five grandchildren. And my own failings as a man, a husband, a father and now a grandfather.
Just yesterday I heard about an interview Tiger Woods gave recently. He was asked about what he'd do differently at this stage of his life. He said there's only one thing he'd do differently. Let your imagination run wild thinking of what one thing he might change. You'll be disappointed. That's not what he said.
No, Tiger Woods said the only thing he'd do differently is he'd have stayed at Stanford one more year. That's it.
Proof that talent and wealth won't get you wisdom. Foolishness is a habit. And that's the point. Tiger isn't so different than the almost 50 year old wreck. A lifetime of habits are hard to break. Except this guy is wiser than Tiger because he's got regrets. Suitable regrets. The kind he should have. And they don't have anything to do with college. They involve his behavior and the people who have entered and exited his life. Sure, he regrets some circumstances, but knows – logically, at least – that he wasn't the cause of those when he was a child. Life happens. Sometimes it's good. Other times, not so much. He didn't get a very good first hand. Sadly, he never learned to leverage that bad hand into any more than a long string of more bad hands.
I urged him to fold, stand up and walk away from the table. Time to find a new game. Clear your head. Forget your losses 'cause you'll never gain by focusing on them. Instead, get into a game that fits your talents and desires. Mostly, find one that you can win – more often than not.
It starts with pushing away from a table you've been sitting at your whole life. That's hard. I suppose. The devil you know is more comfortable than the one you don't. But that's fool's gold and I tell him, "You're no fool, so don't act like one." I told you I was a cheerleader.
What's your push? We've all got one. Or a million. Much of it negative – the stuff from which we need to push ourselves away. Much of it positive – the stuff to which we aspire to acquire or accomplish. For all of us it involves pushing away from the past by learning what we can, turning loose of the stuff that teaches us nothing (but might encourage bitterness) and pushing harder toward a better life. A better us. Better choices. Better behaviors. Better outcomes.
Fifty isn't too old to start over. Come to think of it, if you're alive at any age it's not too late. It may mean you have to push harder, faster 'cause you're running out of time, but as long as you're making progress…does it really matter if you reach whatever goal you've fixed? Probably not. 'Cause we all know the goal reached is never enough anyway. The push is the process. It's our life.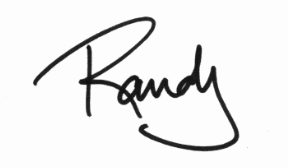 A fictionalized account of real, sorta real and completely fabricated events and people

How Can You Help The Podcast?
Leave us a review at iTunes
Pick your favorite way to support us financially
Join the conversation at our Facebook group
Tell your friends. Promote the shows on social media.