Artists do it. Musicians do it. All kinds of creative people do it. It's a necessary part of the process in the life they've chosen.
Struggle is necessary. A badge of honor earned by every worthy contender.
But in business or some other pursuits – people don't embrace the struggle. While singers commonly talk of playing to minuscule crowds of people who aren't paying them any attention, the business or more "professional" people hide their struggling with shame, pretending to be something they're often not. Masquerading success as they struggle.
Struggling as an artist is liberating. No pretense of having "made it." It's a ramen noodle lifestyle. Cheap, roach invested apartments (or living out of your car like Josiah did when he began his struggle). Doing any kind of work necessary to keep the art alive. Everything is a means to an end to put in the time, perfect your craft and create a break. You put in your time, keep your head up and press on giving it all you've got. All the while, dreading the day when you have to give up and join the real world…but doing everything you can to delay it for as long as possible.
Because tomorrow might present the break you've been pursuing.
None of that seems true in the struggles of more respectable (tongue firmly in cheek) pursuits.
Business people, salespeople, computer people or any other so-called "non-creative" people think they can't show any signs of struggle. They have to come out of the gate accomplished and worthy.
I don't know why. Hubris? Shame? Embarrassment? Professional presence?
It's money that matters! Maybe that's it. Artists want to create their art. Performing artists want to perform. They just want to be able to do their work. It's the work that matters.
Many non-creatives mostly want money. The craft isn't nearly as important as the paycheck. So the struggle is hidden lest they appear not worthy of the money. Artists need just enough money to keep the dream of being able to be paid to create the art alive. For them, the gift of the struggle is to finally arrive at a place where they're paid to do their art. Meanwhile, during the struggle it's about finding your voice, discovering your way and refining your abilities.
What are you struggling to achieve? What are you hiding? And why?
How long are you willing to struggle to achieve what you want?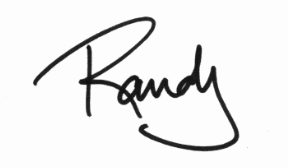 How Can You Help The Podcast?
Leave us a review at iTunes
Pick your favorite way to support us financially
Join the conversation at our Facebook group
Tell your friends. Promote the shows on social media.