Podcast: Play in new window | Download
Subscribe: Apple Podcasts | Android | Email | RSS | More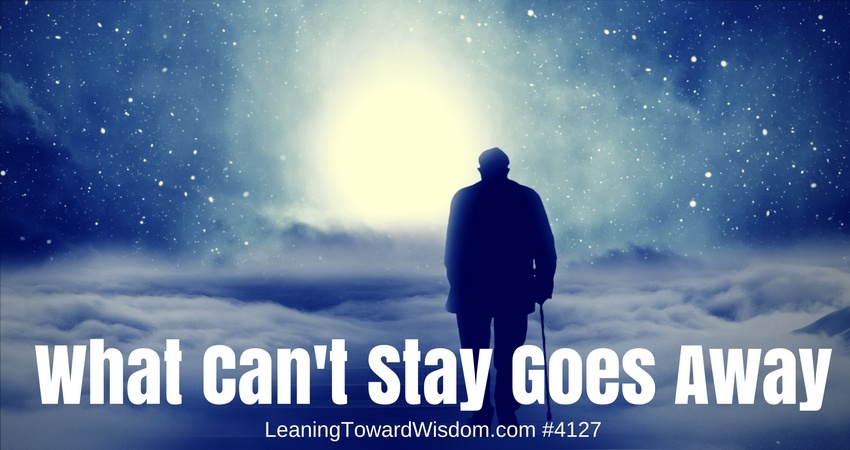 "It starts stopping when it stops stopping"…sings Ben Kweller. Another year is leaving because it can't stay. Twelve months have passed bringing us to the expiration date of another year.
What can't stay goes away. Time. People. Situations. Stuff. Money. No exceptions!
Some things can't be stopped from coming to an end or going away. Last week I preached the funeral of a man I'd known for quite a few decades. He was 96. A modest man of very humble accomplishments if you measure his life based on making money, or acquiring stuff. But a man who lived a full life if you consider what he most valued, being a faithful Christian. He drove a bus for 41 years. He never started a company. Never earned a big salary or accumulated any significant financial wealth. Lived in the same house since the late 50's – a small, frame house in a modest neighborhood. Fancy isn't a word anybody would ever use to describe him. But from my vantage point, he was successful. Born on the 4th of July 1921, he couldn't stay here any longer. So he went away entering into the life beyond this one.
In a way, I suppose that photo I used to illustrate today's episode is a depiction of him leaving. Grady was his name. He epitomizes today's subject and fuels my thoughts as we close out 2017. "What can't stay goes away."
Mankind has long wrestled with the issue of priorities, often asking, "Are there things that will last?"
I suppose the answer hinges on your viewpoint. Do you believe in God? Do you believe this life is all there is? Do you believe in life after this one?
How you answer those questions will likely determine what you believe will last, if anything. The Bible speaks candidly about eternal life. It's rather the point of the whole book. The story isn't terribly complex. God wants all mankind to be saved and go to heaven so he sent a Savior who could redeem us from our sins by being a sacrifice for us. In return, God wants us to obey him and spend eternity where he is, Heaven. Meanwhile, Satan wants us to follow him to hell so he's tempting us and doing all he can to distract us so we'll serve ourselves and be lost forever with him. It's a true misery loves company story – the story of the devil, temptation, and sin.
So what's going to last? If we believe the Bible we'll all live somewhere beyond this life. So our lives will last. Not our physical lives, but our souls will live on forever. That necessarily means as the Bible teaches, that what we do in this life will follow us, too.
Revelation 14:13 "Then I heard a voice from heaven saying to me, "Write: 'Blessed are the dead who die in the Lord from now on.'" "Yes," says the Spirit, "that they may rest from their labors, and their works follow them."
2 Corinthians 5:10 "For we must all appear before the judgment seat of Christ, that each one may receive the things done in the body, according to what he has done, whether good or bad."
Well, that boils it down to pretty simple terms. How we live here matters. Who we obey – ourselves or God – matters. Everything else? Just details. And I get that the details matter, but they only matter here. Grady doesn't care anymore. Anybody you've lost to death, they no longer care. What can't stay goes away.
And we'll be left here pondering on the things which we can depend
So let's start over with no means to an end
Just an open-hearted hope and a closed hand, full of friends

I will find my means to an end
With an open-hearted hope and a closed hand, full of friends
Let's shift the conversation to the details. The everyday things we pursue. The things and people that fill our lives. What we focus on. How we spend our time. The things that may not last forever, but the things are last longer! Dr. Henry Cloud tweeted this last Sunday afternoon…

Hold on. To dreaming.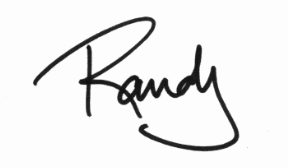 How Can You Help The Podcast?
Leave us a review at iTunes
Pick your favorite way to support us financially
Join the conversation at our Facebook group
Tell your friends. Promote the shows on social media.