Podcast: Play in new window | Download
Subscribe: Apple Podcasts | Android | Email | RSS | More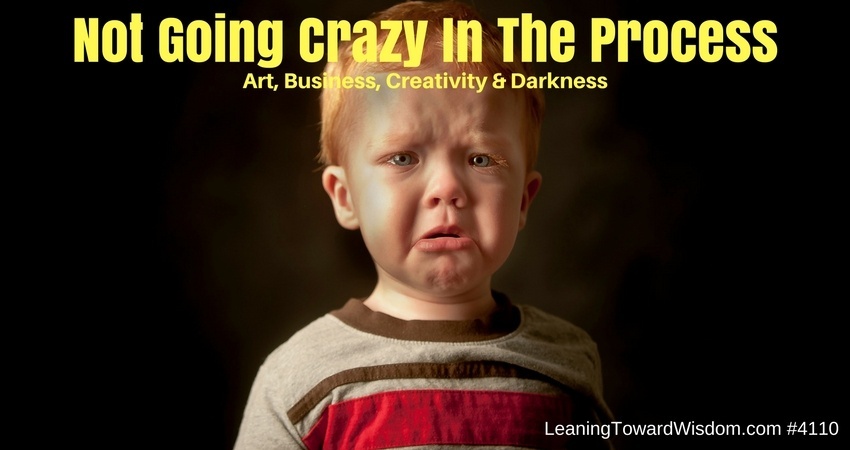 I have been working on episode 4110 for a few days off and on and then news broke that Chris Cornell died. It set me back because I was working on a show I had entitled, "A Little Light Is Breaking Through." It just didn't feel right, you know?
So I tabled it because I wasn't feeling terribly light after hearing about Cornell's death. There was a bit more of a back story though. My work – helping small business owners – focuses on what I call the trifecta of business building: getting new customers, serving existing customers better and not going crazy in the process. Well, I had been focused lately on helping people through some very tough struggles…struggles that certainly fit in the context of that last leg of the trifecta – not going crazy in the process.
I knew of Chris Cornell's depression and substance addiction problems because I started to listening to Soundgarden in the late 1980's and have been a fan ever since. Soundgarden. Audioslave. Chris Cornell. I've consumed it all.
Mental and emotional wellness is a big deal. A really big deal. For all of us.
Just a few hours ago an article was posted over at NBC's website entitled, It's Not Just Chris Cornell: Suicide Rates Highest Among Middle-Aged Men. Here's a brief snippet of the article…
In fact, American men make up the bulk of suicides nationwide. Victims of death by suicide are overwhelmingly white (7 out of 10), male and — just like Cornell — between the ages of 45 and 65.
Famous motivational guru Jim Rohn once wrote, "Happiness is not by chance, but by choice." I'm sure he was only considering those who don't suffer some form of mental or emotional illness. Namely, people fully capable of making the choice, but those who choose not to make it. Or maybe those who just don't know how.
Our humanity is what connects us. Not our talents, interests, culture, heritage, language or anything else. We watch an impoverished  mother in Somalia cradle her dying baby and we're touched. In that moment we feel her pain, to whatever degree we're capable of empathy. Her humanity is our humanity. We don't know her name, or her baby's. But those derails aren't important in that moment.
Some of us allow ourselves to embrace her pain for awhile. Others of us get past it as fast as we can because of the discomfort. No matter, only the most hard-hearted fail to be touched.
The pain connects us. We have to be careful that it doesn't wreck us. Our own pain. The pain of others. Our shared humanity can deepen our connection to ourselves and to others. That can be a positive thing that fuels us. Or a darkness that envelopes us, trapping us is despair.
Humanity is our shared experience. We all laugh, cry, suffer heartbreak, feel fear, get anxious, enjoy entertainment, appreciate various arts…and much more. That's what creates the most popular content. It's content that resonates the most with the audience. When it touches many of us then it's crazy popular. Because most of us get it. We connect to it better than other stuff.
I don't care one thing about soccer. But millions do. It doesn't connect with me. I did not connect with it. But I do love hockey and I'm even able to see similarities in the strategy. Yet I hate one and love the other. Again, it's the complexities of our humanity. Mine includes hockey. Yours may not.
Other thing are more common. More universal. Like death. Suffering. Heartbreak. Fear. Dread. And some positives, too. Like love. Family. Friends. Fun.
I intentionally started thinking of the ABCD of things when news of Chris Cornell's death broke. Art. Business. Creativity. Darkness. Partly because I recently completed Scott Berkun's book, The Dance Of The Possible: The Mostly Honest Completely Irreverent Guide To Creativity. I have a bias though that you should be aware of. I'm a fan of Scott's work. This book is straight and to the point. Filled with practical counsel on improving creativity and debunking common myths (for instance, creativity isn't just serendipity as some think; it's intentional and purposeful).
Because of famous stories of creativity and art enveloped in darkness we might be prone to think Chris Cornell's talent wasn't possible without it. Or that Vincent Van Gogh's wasn't either. Or Kurt Cobain. The list is long. Troubled geniuses. That's the label we give them. I'm just not sure the dots we connect are connected.
Are we to believe that Chris Cornell's ability had to be coupled with whatever troubles he endured? I'm not sure about that.
I am sure that whatever his troubles, they were part of his life. Perhaps even part of the fabric that made him who he was. Look at your own life. You've had good times and bad times. Maybe you've endured – and perhaps you're still enduring – your own darkness. Does that darkness, or trouble define you? No, of course not. Not fully. It may influence you. Impact your thoughts or personality. But you're more than your trouble. So was Cornell. And Cobain. And anybody else you want to name.
Crazy, used purely in a very casual sense – which is the only way I mean it, isn't something we can avoid 100% of the time. So NOT GOING CRAZY IN THE PROCES isn't possible in the sense that we can avoid it altogether and for all time. But I think it is possible – and certainly worth shooting for – in the sense of not surrendering our lives to it. Whatever form it takes!
Chris Cornell took medication for anxiety. I know many people, in all walks of life, who do the same. Anxiety, like most maladies, doesn't care who you are, or what you do. It can affect any of us. Some of us need some help to manage it.
Clinical depression is a serious matter worthy of immediate attention. It's not a weakness. Nor is it something you can necessarily force yourself to overcome. I know enough about it – having had many friends through the years who suffered it – to know it's not all created the same. Some suffer it only slightly, but when it flares up…it can lead to more serious depths of despair if the person isn't equipped to deal with it. Some endure quite serious bouts of it, and require professional help to keep themselves out the ditches of despair that could lead them to a darkness many of us can't imagine.
So permit me to distinguish between medical or psychological diagnosis that require professional attention and mental or emotional stress that is common to all of us. Anyone suffering medical or psychological darkness – in whatever form it takes in your life – should be immediately open (and have people in their lives who encourage them) to seek and accept professional help. Likewise, I think all of us who find ourselves enduring moments of extraordinary stress that send us spiraling toward extraordinary sadness (or whatever other emotion we may feel), should be open to seek safety among our closest friends and loved ones.
BLUES BROTHERS – Everybody Needs Somebody
Chris Cornell's last record – Higher Truth – contains plenty of darkness, but that doesn't mean he was in a dark place. Or that darkness ruled his life. Since his death I suspect too many people have attempted to marginalize the complexities of his life by merely focusing on the anxiety, depression, Ativan and suicide. I admit I have no way to know. I didn't know him personally. I was just a fan who recognized his talents for over 3 decades. It makes us feel like we knew him because we heard him sing so much.
LTW isn't a comedy podcast. Hardly. The themes may be peppered with humor and sarcasm, but mostly sobriety and seriousness rule the day here. Does that mean I can't have fun and laugh. Quite the contrary. I have a lot of fun. And laugh as often as I can. For me, and perhaps for Cornell, lessons are often found over on the serious side of things. Maybe Chris found higher inspiration in the deeper, more sober things he confronted. Broken hearts. Dead wishes that don't come true. A worried moon. Misery chain. Dark themes? Or where this man discovered some important things? Just like you do. And like I do.
Going crazy – being frustrated, feeling anxious, being overcome with fear – isn't about embracing darkness. And not going crazy isn't about avoiding all shades of darkness. It's about not letting the craziness – whatever form it takes – define us, rule us and impose poor judgment on us. It's about us battling through the craziness to greater clarity. And sometimes the clarity is only found on the other side of the craziness, or darkness.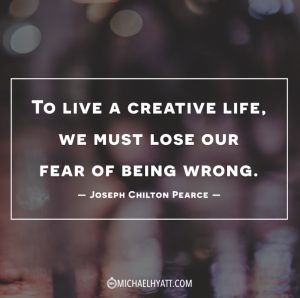 Every second of every day I see one quote or phrase of empty wisdom. Like the one pictured to the left. And yes, sometimes I've been guilty of spreading them myself. I'm ashamed.
These re-enforce and perpetuate an emptiness. An emptiness I fear is often felt by people chasing a pursuit – even excelling at it – but still feeling some pain they can't solve.
Some are just downright stupid and wrong. Like this one I saw just moments ago, "The greatest lie about parenting is that you're responsible for your kids." Wait a minute, what?
For years I've considered doing a series of shows on things that sound smart, but are really stupid. I just don't have the energy though. I can tell you that I do own the domain WaitAMinuteWhat.com. I thought you'd enjoy knowing that. It doesn't currently take you anywhere…and there's probably a point in that. 😉 One day. Maybe.
Well, back to all the smart quotes and phrases. The incessant barrage of these pithy statements has a compounding impact on us because they can compel people to measure themselves up to these ideals. Take that one to the left exhorting us to lose our fear of being wrong. It implies that fear of being wrong is 100% bad. Is it? Tell that to the student studying for an exam. No need to study if I'm fearless about being wrong. Does that include fear of failing out of the class and having to repeat it? If it's a college class, losing my time and money — only to have to repeat the thing again? Or having no fear of being wrong on my driver's license exam so I don't study and therefore don't get my license?
Let's all just ignore preparation, study and cognitive thinking. We don't need any of these things. We have no fear of being wrong. Of course, that means we'll be wrong often, but at least we'll be fearless in our wrongness. Sorta reminds me of that old adage, "Ignorance is bliss." When we were young our nickname for the morons among us was, Bliss. I'm sure today we'd be considered bullies. But maybe the adage is correct. Maybe ignorance is bliss. Then why don't more of us embrace NOT learning?
What I'm talking about is the collective unison choir that preaches and advocates seemingly perfect or ideal behaviors that seem wise, but might create dangerous expectations. I mean, I want to live a creative life, but I still have fear of being wrong. So does that mean I forfeit creativity? Listen to it over and over and over and you'll soon believe it. Even if it's wrong. Or doesn't necessarily apply to you and your circumstances.
I could counter argue that the fear of being wrong drives a person to be as right as possible. It's possible. It's also possible to be both creative and fearful. I'd even wager, although I can't prove it, that many creative people are quite fearful — of being wrong and a host of other things!
Keep in mind, we're not talking about being perfectly balanced. Mostly because there is no such thing. If there is, I've never seen it, heard of it or experienced it.
In my work – which is completely focused on what I call the trifecta of business building – I focus on:
• Getting new customers
• Serving existing customers better
• And not going crazy in the process
What decades of business building experience has taught me is that our personal and professional lives aren't like a balance where there's as much weight on one area as any other…thereby giving us perfect balance. Instead, it's more like a 10-band graphic equalizer (like the one pictured below).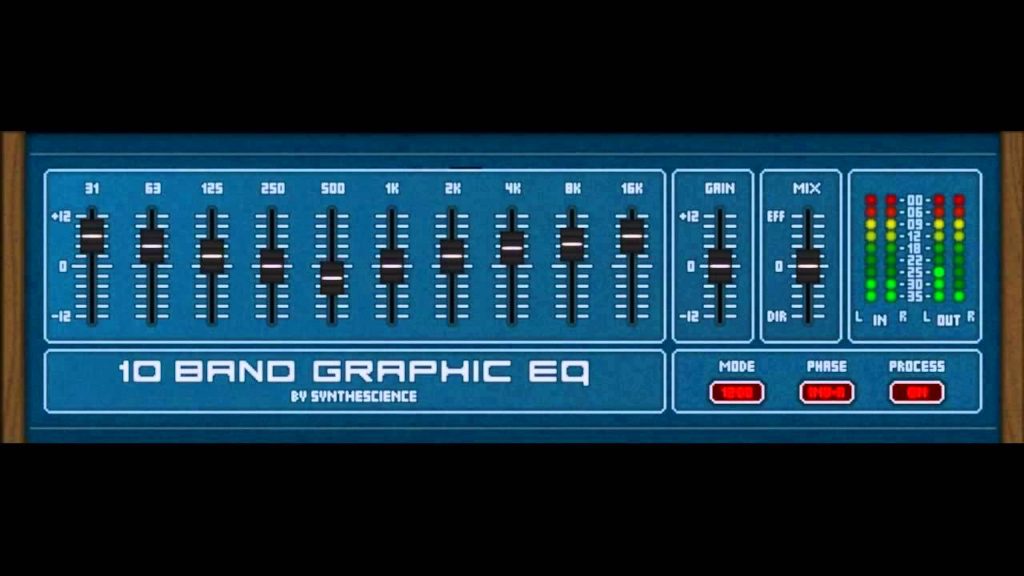 Don't sweat it if you don't know what I'm talking about. You understand BASS and TREBLE controls. Just think of 10 knobs or sliders that let you emphasize bass or treble. All the controls are vertically side by side. They can all slide up and down the exact same distance. Up is emphasis. Down is deemphasis. That's how balance is in our lives.
Some things get moved UP and other things necessarily get moved DOWN. When the hot water heater explodes UP goes the home maintenance slider. That means something else has to give. Suddenly something that was a high priority gets shoved down because your hot water heater blew up and created havoc at home. It's not that you suddenly grew passionate about hot water heaters. Necessity warrants the sudden shift in attention. And the deemphasis of something surely just as, if not more, important.
But like those clever sayings, we can feel like our lives are out of control because of expectations that may be faulty, or because of our inability to meet them constantly. The 10-band equalizer that is our life's focus can't be set once and forgotten about. Things change. Situations do, too. And we grow older. Our focus, ambitions, dreams, desires and fears — likewise.
What I wanted when I was a teenager is not what I want now. Well, okay. That's not entirely true. I still want the latest music. And I still want the girl, but I've been married to her for almost 40 years. But wait a minute, what? 😀
We're constantly sliding some things UP giving them a higher priority…while simultaneously sliding some things DOWN giving them lesser importance. And it's not always because they're more valuable. That hot water heater is important, but it's not more important than your marriage. But when it explodes, it's got to be handled. NOW.
Audio engineers who work with sliders like those you see on mixing consoles or like that graphic equalizer do what we all have to do with our lives. They ride the gain! They're constantly adjusting the volumes of all the microphones connected to that mixer UP and DOWN. As needed to provide the best recording possible.
That's what we do with our lives. We ride the gain trying to create the best life possible. Well, to be fair – maybe we don't try, but we at least think about it. Doing it isn't the same as wanting to. Sometimes we don't know how.
And as usual, I buried the lead intentionally. Sometimes we're stuck. Sometimes we go crazy. Not because we want to, but because we don't know any other way.
Business owners do it. CEOs do it. Employees do it.
Husbands do it. Wives, too. Kids even.
The rich do it. And the poor.
World-class talent does it. Those of us with modest talents do it, too.
We go crazy in the process because we've not learned any other way. We know what we know. We don't know what else to do. Sometimes we fail to even consider possibilities because what's actually possible may seem impossible.
Logic. Rational thinking. They don't always drive us to where we most need to be.
Chris Cornell stepped off a stage and within minutes was seeking relief from anxiety. Makes no sense to me, but it doesn't have to make sense to me. It made sense to him. I'd think anxiety would happen minutes BEFORE a show, not after. So many questions.
Was he energized by performing and then at a loss for how to live off the stage? What was he feeling when the show ended? Was he able to describe the anxiety? Or did he just feel?
Maybe he did what had always worked for him, but this time it failed. That's often how it goes. We keep doing what we've always done. Habits are hard to break, even bad (maybe especially) ones. Until we learn a better way we keep doing it.
We don't alter our behavior until or unless something drastic causes us to. It seems most often that it's something bad that creates the improved environment for change. Fat guys don't alter their lifestyle until they have a heart attack. Debt laden people don't change their spending habits until they declare bankruptcy. So it goes. Some awful thing happens and then we reconsider what we're doing.
I do a boatload of coaching. Much of it free. With close friends and associates. I don't mind. I rather enjoy being the guy who gets that call. It's my super power. I'm safe. I listen. I embrace candid feedback and difficult conversations that lead to true empowerment.
It helps me, too. I often catch myself telling people things they need to hear…and realizing I need to hear it, too. More often than not, we both need to listen to it and heed it.
Just today in a long phone call with a friend struggling though a business challenge I found myself looking at his circumstance with today's theme in view – not going crazy in the process! Going crazy seems mostly fueled by negative than positive. And that intervention is more often fueled by bad than good. You know, that "shake us by our lapels" kind of stuff.
Positive reinforcement works, but it just doesn't seem to happen very naturally. That is, a business person stumbles onto something that works and is fueled by that success to be shaken to do even better. I don't hear of that, or see it. And I've not experienced it. Instead, I see people stumble into failure and struggle to escape it until they suffer enough pain to take meaningful action to get rid of it. Otherwise, business people just keep doing what they know…sometimes (maybe most often) gravitating to their natural default. For instance, the business owner is naturally wired as a sales guy will likely fall back on being a sales guy because that's what he knows. That's where he's comfortable. That may not be the biggest need though.
You do it. I do it. We all do it. We go back to our default mode and the craziness continues. Until we're so sick and tired of being sick and tired that we take more dramatic action. Hopefully we take POSITIVE dramatic action. Chris Cornell took dramatic action, but it was anything but positive. If your craziness is driving you there, stop everything you're doing and reach out to somebody who will listen. But that's difficult, maybe impossible, if medication or illegal drugs have put us in a place where clarity is impossible. I hope you've got people in your life who can help you. Cornell had people. Sadly, they weren't fast enough…and I'm sure they've second guessed themselves eight ways to Sunday. I'm sad for them. All of them. Maybe there's nothing any of them could have done. Maybe it was induced by medication. Maybe not. Maybe Chris was intent on doing this because he'd had enough and couldn't see any other option. Or maybe his judgment was so clouded by the medication that he stumbled over the cliff never intending to.
I asked my friend on the phone today, "Do you think you're a half-million dollar a year guy?" He said he did. I knew he would.
I asked, "Do you think your'e a million dollar a year guy?" Again, without stumbling he said he did. Again, I knew he would.
"I do, too. I think you're a million dollar a year guy."
Then came the biggie, "Then act like it. Stop acting like a $40K a year guy. Start acting like you're a million dollar guy. Make the decisions a million dollar a year guy would make. It's your only path."
Those are just empty words though if we don't do the work. Otherwise, it's like those pithy quotes I complained about earlier. Sounds good, but means nothing. Accomplishes nothing.
We have to commit ourselves to learning what we don't know. There are better ways. Improvement and growth are necessary and possible. It's possible to avoid living a life devoted to craziness. It's possible to remedy our fear and anxiety in the moment. Maybe it's impossible to be completely rid of these things, but that doesn't mean we have to be slaves to them. Occurrences of these things isn't the same as being defined by them.
I may not always make the right choice or behave as I should. The question is, what am I going to do to correct it and improve? Anything? If I tell a lie I'm a liar if I continue in it. But if I seek forgiveness and I work hard to avoid lying in the future, then I'm not longer a liar. I've learned. I'm devoted to getting past it and growing. I'm better!
That's my hope for all of us. To be better. Not worse. Not the same. Better!
The work is hard. It may seem impossible at first, but that's where our belief really matters. What do you believe is possible? That's your truth. Your reality.
Coach John Calipari of Kentucky basketball fame learned long ago that as the coach he can't want a national championship more than his players. Now he challenges his players to want a championship and to put in the work to achieve it. His commitment is to do his part to help them. But they play the games, not him. They must want it as much or more than him.
If I don't want to help solve my own craziness, then there's no way I'm going to solve it. And if I don't think it's even possible, then all bets are off. It doesn't matter if somebody is trying to help me and they believe it. I have to believe it.
You have to believe it. I mean really believe. This much is likely certain. Chris Cornell in the moment of decision didn't believe. Hopelessness and despair overcome him. Medication may have contributed heavily to it, but it still nudged him over the edge and he couldn't find his way back. Terribly sad.
The ending is a simple, profound and powerful admonition that you've heard before. But maybe today is the day you'll finally buy into it.
You have to believe. And the best way I know to help you and myself is to encourage some specific actions you can take that will help.
Count your blessings. Be grateful for what you have. Stop focusing on what you lack.
Express that gratitude. I'm religious and I believe in speaking with God through prayer. For me, maybe for you, that's where it starts. But keep pushing it in the conversations with people for whom you're thankful. Reach out and express it. Don't assume your gratitude is implied. Make it explicit.
Don't think of all the excuses or reasons why things won't work out…instead let yourself consider all the reasons why it should. See it happening and be fueled by what that might look like. How it can impact you to make better choices and improve your behavior.
Act like it has already happened. Just like my business friend. If he acts like a million dollar guy he'll behave as though it's already happened. Or he'll more closely act that way. The actions of a million dollar guy are different than a $40,000 guy. They don't get the same results either. And the actions preceded the results. Not vice versa. Act with optimism.
Don't go it alone. All this stuff takes a lot of hard work that is best done with the help and support of others. It's the stuff of our humanity so it's universal. You don't have to look very far at all. You may have people living in the same house who can serve. Or close friends. Or a complete stranger you trust – like me. Be bold and reach out. It's not worth holding onto the craziness.
Lean more. Really lean into it. Wisdom.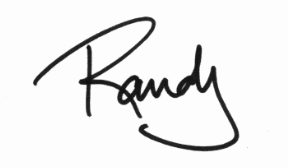 How Can You Help The Podcast?
Leave us a review at iTunes
Pick your favorite way to support us financially
Join the conversation at our Facebook group
Tell your friends. Promote the shows on social media.