Podcast: Play in new window | Download
Subscribe: Apple Podcasts | Android | Email | RSS | More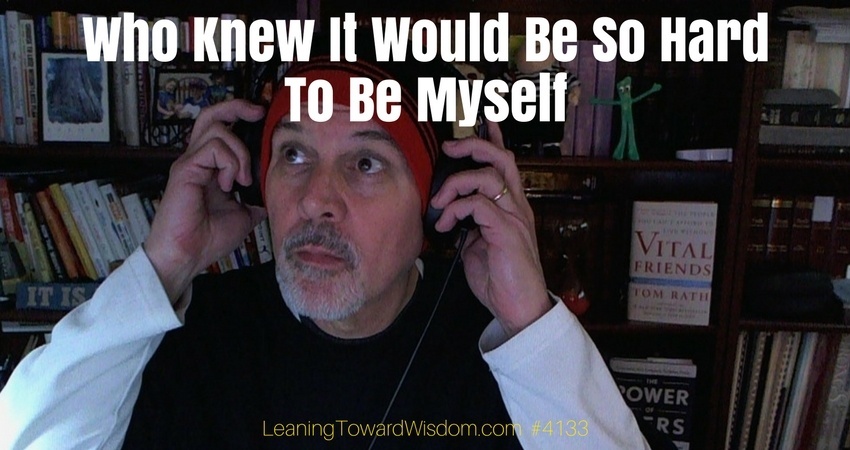 Let me just say that some people shouldn't be themselves because — well, they're royal jerks. Or worse. Some of us need to do some heavy lifting before we embrace being ourselves. Growth, improvement, and transformation are ongoing processes, but for some of us — these need attention so we can become decent human beings first. Thankfully, I've got a head start in that department. You, too – I hope. 😀
I've talked quite a lot in previous episodes about my conviction that deep down inside we're all still the 10-year-old (or pick any other young age you'd like) version of ourselves. Over at Year Of The Peer Podcast, we just interviewed Angela Maiers. She's in education and is among many teachers, a rock star. Appropriately so, because she argues that our schools are broken. Yep, she's part of that choir singing at the top of their lungs how we need to drag our schools into this new century because we're ruining our kids by failing to arm them with what they need to excel as they grow up. Yes, I agree with her premise and message. Angela said research has found that between the ages of 4 – 6 something happens to children. They begin with high curiosity and other advantages. By the time they're 6 we've beaten them down into conformity and competition. She argues we need to be serving our kids to understand the value of connection and collaboration. Kids need a degree of boredom so they can embrace their creativity. Go visit Year Of The Peer if you'd like to watch that interview with me and Leo Bottary.
Well, that got me thinking about this notion of being myself — and you being yourself. Because I kept thinking about that 4-year-old who is himself or herself. But in the short span of 2 years, something happens to cause that child to be somebody else. I'm not saying it's empirical proof that has universal appeal. I suspect some kids take longer and some just refuse to join the herd. But most probably fall into line in some sense. We learn to conform. We learn that the teacher requires us to give certain answers or we don't score well. And as Angela points out, we reward the kids who simply figure out how the system works – the regurgitation of facts.
I've been a longtime fan of Sir Ken Robinson who preaches a similar message. The creativity and passion that seems so natural in our young children are quickly extinguished as they go deeper into school. His 2006 TED talk entitled, Do Schools Kill Creativity? has been viewed almost 50 million times. I'm a student of public speaking and I'll argue (successfully) that it's the best 20-minute speech ever. I've done my part to contribute to the view count on that video.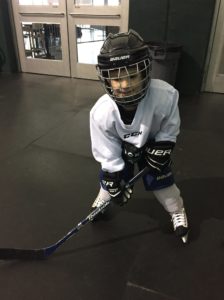 This past Saturday my grandson Easton had his first rookie ice hockey session. This is where the little kids get their first taste of ice hockey to figure out if they even want to play. He already knows he wants to play. He has his own gear so he's ready to go. And he can already skate.
Will he love it. I don't know. He doesn't know. But if he does, we'll encourage him. And if he doesn't, we'll support him. At this stage, it's about trying stuff. Naturally, he's trying this because his dad (my son) plays and loves it. I suspect Easton will, too. But it's important for him to be who he is. We just want him to be the best version of himself possible. Mostly, as a human being.
Dave Barnes, the artist whose music you should support, went to college to further his drum playing skills. While there he got into the guitar. Proof that it can take some time to truly figure out what it is to "be yourself." He ended up in Nashville thinking he just wanted to write songs for other artists. But he was encouraged to put his own voice behind his songs and here he is, releasing a brand new album.
Let me tell you partly why his title song to the new record so resonates with me. As I've grown older I've discovered how difficult it is to not only be myself but to know myself. Yesterday in a conversation with a lifelong mentor who is over 20 years older than me, he said, "I can say anything I want and not worry about it. I'm old." I confess I've been feeling more and more like that in the last few years. If I don't harness, there's no telling what the next 20 years may sound like. 😀
So today, it's about knowing yourself and being yourself. But perhaps we should give some attention to a step in between those two: improving ourselves. Leaning Toward Wisdom is largely dedicated to that process. Modern tales of an ancient pursuit are only useful if we can apply what we learn. Many people are disinterested in changing. No interest in growth or improvement. No desire to be nudged or pushed. Certainly no desire to be held accountable.
Rhonda and I celebrated our 40th wedding anniversary (it was actually January 2nd, but I got the flu and we had to postpone our celebration). We went to Natchitoches, Louisiana. I spent quite a few years growing up in Shreveport and Baton Rouge. I've probably spent close to 15 years as a citizen of Cajun Country. I love many things about it. And Natchitoches is the oldest city in the Louisiana Purchase, dating back to 1714. Rhonda had never been to this quaint little town on the Cane River (now an oxbow lake).
If you ever visit the Deep South and look at pre and post Civil War history of the area you're struck by many thoughts. It can't be helped unless you're a heartless, stone-hearted person. Visiting plantations is always interesting for us since we both enjoy history. On this trip, we visited a few that we hadn't visited before.
As you walk the grounds of the Oakland Plantation on the Cane River you go back in time imaging the life of these people – both white and black. Free and slave. Still standing are a few of the houses where slave family dwelled. Mostly single room cabins with large overhanging front awnings to protect them from the rain and sunshine. A single fireplace to provide heat and a place to cook. An entire family making due with one common space. Working from daylight until dark in the fields farming tobacco or cotton. Laborious work. An arduous grind. Day after day. The same thing. No doubt finding pleasure in the simplest of things within their control. Music. Stories. No, LTW isn't like that, except we embrace the fundamental strengths of human character. Song and story.
As we walked around surveying the acreage, the buildings and the magnificent live oak trees covered in Resurrection Ivy we couldn't help but think of our lives. And how blessed we are. To be free. To be living in America and other places around the world where safety and opportunity abound. But we thought of these poor people who lived long ago and walked on these very grounds. Enslaved. Unable to be themselves in the truest sense. Forced to be where they didn't want to be, unable to decide so many things for themselves. But what else were they to do, but to play the hand they'd been dealt? I'm sure some were more resilient than others. And I rather suspect that, at least among their own, they were able in some small ways to be who they really were. I wonder about the slaves who were funny, providing humor for their brethren and the ones who were musicians, providing solace and levity for the group. I wonder of the best storytellers who sat the kids down in the evening to make sure they knew from whence they came. And I rather suspect there quite a few older, wise heads who shared life's insights with upcoming generations.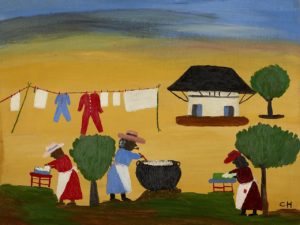 We visited the Melrose Plantation, a place dating back to 1832. It's one of the largest plantations in America built by and for free blacks. That's because the founder of the place was the son of a freed slave mother who made good as a businesswoman. A remarkable feat considering the time. It's a more pleasant place because of that history and because the last grand matron of the place, Cammie Henry, was a patron of preservation, restoration, and the arts. She hosted artists of the early 1900's. These included writers and painters. But the most famous painter of Melrose wasn't a guest, but an employee. A cook named Clementine Hunter who arrived at the plantation as a 12-year-old. Her parents were sharecroppers who moved to Melrose. Clementine worked alongside them in the fields until she was hired to become the housekeeper, then the cook. That's when he discovered something about herself she'd not known before. A guest of Cammie's patronage had left behind some paints that Clementine discovered. She didn't know how to read or write, or paint. But she taught herself to paint. And somebody showed her how to sign CH on the bottom of each work.
Her family was Creole. Creole is that mixture of African, Spanish, French and Indian – particularly the Caddo Indians of this area of the state. She was born about 20 years after the Civil War, but her grandparents were slaves. She was about 52 when she discovered those paints. The folks at Melrose say she produced some 6,000 pieces of art. The art is primitive, but it tells a story and provides insights into what life was like during Clementine's time. Proof that even at a ripe, older age we may discover important things about ourselves – things that may be the largest part of our legacy and significance.
Knowing is the first part, but the bigger part for me has been discovering. Does it occur to you that you may be like Clementine before she was 52 and discovered those paints left behind by a New Orleans' artist who had stayed at bit at Melrose?
What if that painter hadn't left those paints behind? What if Miss Clementine hadn't found them? What if she hadn't put them to any use? So many circumstances seem to have fallen "just right." Is life so fragile that who we really are – or who we would be – is discovered merely by chance? Surely not. Hopefully not.
Discovering is tough work. When we were in Natchitoches last week, seeing the history and thinking about it…I asked a person at one of the national historical facilities why Natchitoches was the oldest city in the Louisiana Purchase? Of all the places one might think would be older, you wouldn't think someplace so far inland would be the place. Turns out the Caddo Indians were friendly and supportive. So both the French and the Spanish, who weren't friendly with one another, found common friends in the Caddo. And except for one battle, Natchitoches never experienced conflict. Trade and business happened during colonial times freely. And the waterway was dependable all the way to New Orleans.
How many places do you suppose those earliest colonizers went where conditions just weren't so favorable though. Discovery is hard. But when those earliest explorers and settlers discovered this particular area, they found favorable conditions. Sorta like Clementine finding those paints. And they knew how to make the most of it, which is important.
A few days ago Johnny Manziel was interviewed on Good Morning, America where he revealed he's been diagnosed with bipolar disorder. He stormed through a spectacular college football career at Texas A&M culminating in a Heisman trophy. But his wheels came off. Discovery of the talent wasn't enough because Johnny Football didn't know how to harness it and take advantage of it. He's currently trying to work his way back into the NFL. Time will tell if he can make it. There are too many stories of talented people who discovered something important in themselves – a skill, a talent, or something else – but they couldn't leverage it well.
Before we start tossing rocks at Johnny Football, I suspect we've all got our share of stupid mistakes, dumb decisions and self-awareness shortcomings. Yes, he behaved with ridiculous foolishness. Made worse because we saw such potential being squandered. But what about our own potential?
What about YOU? What have you discovered about who you are? What do you wonder about yourself? Do you ever wonder if you might be a natural at something you've never yet attempted?
Imagine going through life never having tried to write, paint, sing, play an instrument, sell something, build something, fix something, manage something…whatever. I'm rather certain Clementine wouldn't have attempted painting had those paints not been discovered. She likely never thought about being a painter even though she was cooking for some who were guest of the plantation.
Cammie Henry was the patron of Melrose who would invite artists to come live on the plantation without financial obligation. But she did have two conditions: 1) perform your craft and 2) each evening sit down at a table together with the other guests and with the hostess, Cammie Henry (where you'll update the group on your progress and let the others know what you're working on). Clementine, as the cook, probably never thought she'd be among the ranks of these creatives. Much less that she'd achieve notoriety greater than most of them.
It's the "what might have been" dilemma that demonizes many of us. Regret. At not having tried something. But I'm not going to encourage you to get vexed by it all because we're all a product of so many aspects of our upbringing. Easton, my grandson, is beginning to play hockey. That's because his dad does. But what if my son, Easton's dad, were into soccer? Don't you suppose soccer would be what Easton would mostly want to play? Of course!
I know that's not always the case, but often it is. There are so many musicians I admire who grew up in a family where music was played – and not on a stereo, but on instruments. Does that have anything to do with why I'm not driven – and never have been – to play music, but I've been obsessed with listening to it, knowing about the creation of it and learning more about the people who create it and perform it. But nobody in my family had that obsession. I don't know why that became so important to me, or why I found such enjoyment from it.
Do you prefer vanilla or chocolate milkshakes? Why? Exactly. You don't know why. And you could no more offer an explanation of why than you could explain why you like blue over green. It is what it is.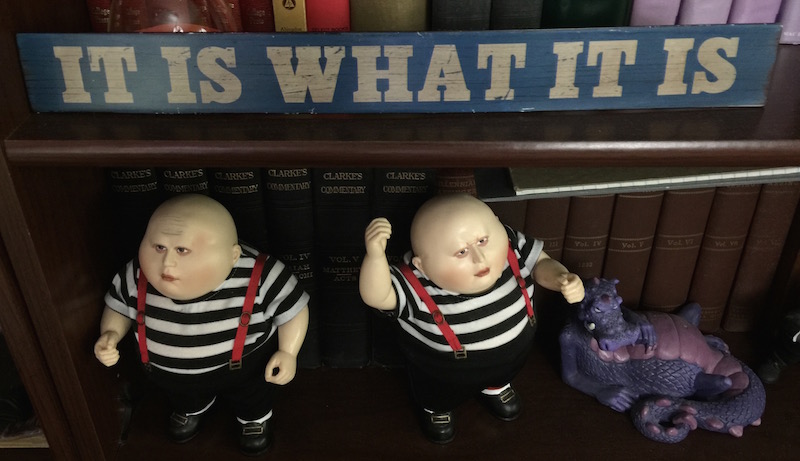 But we've got to be able to do something positive with all this. But what?
I've found that going back to childhood passions often is key. We've talked about this a number of times. I've not found anything more significant in my own quest to discover more about myself. Namely, are there things you loved as a child that you still love? Things that you've not stopped loving all these years?
It's not foolproof, but it's a start. And it can spark deeper thoughts as we try to figure out more insights about ourselves and who we are, and what we might be naturally great at. But there's an elephant in the room we've not yet addressed. What we do isn't necessarily truly who we are. Our occupation, income or other s0-called barometers of life don't always accurately depict who we really are, or even what may be our greatest potential.
Let me pick on myself in hopes you can learn some things about yourself. And let me be clear. I'm still on the steep learning curve of trying to figure out who I am. It's hard to be yourself. Harder when you may not fully know who you really are.
I'm naturally wired in certain ways. So are you.
The Internet has provided, for the first time in the history of mankind, a vast array of comparisons. Mankind has always had a problem with comparing ourselves to others. Mostly, comparing ourselves with people who appear better than us. Richer. More accomplished. Smarter. Whatever other e-r's may exist. It makes our lack leap out, smack us in the face and make us feel inadequate. Worse yet, a loser!
You do know that there are likely more lies on the Internet than truth though. Don't you? Headlines like this one abound Instagram vs. Reality: How People Lie About Their Lives with Photos. There's lots of Tom-foolery. And Photoshopping.
The cumulative impact of all these lies is profound. The sheer volume of fiction can make us feel like we're in The Matrix where everybody gets it, but us! Let me be the voice in your ears telling you, there is no Matrix. But there is plenty of lying going on. Plenty of folks working hard to put on a façade in order to fool others. Do not join them. You're tempted to spin it, make yourself seem to be something or somebody you aren't. And that kids is why we can all truthfully say, "Who knew it would be so hard to be myself?"
I know. So do you.
Last June (2017) CNBC's website published a post about how much the average American has saved for retirement. You'd think everybody has done what the experts (including the one cited in this article) say we all should do. For instance, by the age 50 you should have saved 5 times your annual salary. Yet each year we continue to read stats of how little most American families have saved. According to that article, "In fact, the vast majority of Americans have under $1,000 saved and half of all Americans have nothing at all put away for retirement." But it doesn't feel that way because of all the lying that goes on. And because all that glitters ain't gold. Many Americans are living opulent lives while swimming in debt. And others are quietly living modest lives with a million dollar net worth. So it goes.
This illustrates how deception and delusion can impact us. These inaccurate comparisons affect us whether we're consciously aware of it or not. They can make us feel certain emotions about ourselves. They can jade our view of ourselves. Make us wish we were something we're not – and often times, something we could never be. Because the people of comparison aren't US. No wonder it's tough to be yourself…you can hardly know yourself well enough to be your true self.
And we've not even talked about the influences and pressures put on us to be something we're not – or something we don't really want to be. Too many people surround us with "you should" advice. Easy for them to live our lives for us. They don't have to live in our head and endure the outcomes of their advice. We do. But ask any therapist and they'll likely tell you that "people pleasing" is a widespread affliction suffered by many. Who knew it would be so hard to be myself?
What a gift to be among people who can and will truly help us discover, know and be ourselves. I can't prove it, but it feels like that's rare. Extraordinarily so. And I don't know why. Well, that's not quite right. I do know why. People love to judge other people. We love to criticize and act like we're wiser, smarter and better looking. 😉
Fact is, we're all afraid. We're all suffering. We've all got problems. Being oneself isn't about hiding those things. Nor is it about being highly dramatic about them. It's about being mature, and grownup. It's handling whatever life throws at us with a resolve and acceptance that we're going to do our best — and then doing our best (a tough enough chore).
I'm a business guy, but I'm never going to be like Jeff Bezos, or Elon Musk, or Mark Zuckerberg. It's easy to accept that for most business people because those guys are in the stratosphere. It'd be like a basketball player aiming to be like Lebron and feeling like a failure if he couldn't. Such dreams seem unreasonable to us because we know our limitations. Yes, Virginia, your dreams have limits because your talents and opportunities do, too.
But I'll go you one better. I'm never going to be like Randall L. Stephenson (AT&T CEO), or James Quincey (CEO of Coke), or Mary Barra (Chairman and CEO of General Motors). It's not going to happen. It was never going to happen. I didn't get the right education from the right schools or have the career path necessary for such things. And you know what, in spite of the multi-million dollar salaries and opulent perks…I'd be miserable in any of those roles because I'm too idealistic and my philosophies are completely incongruent with the skills vital to success in those roles. It doesn't make me better or less than them. It makes me different. Who knew it would be so hard to be myself?
What comparisons are killing you? What pressures and influences are hindering you? What would you do or attempt if you could block out all the noise and distractions? What would you like to pursue that you're not pursuing? What's stopping you? Don't just ask the questions. Answer them.
Let's cycle back around to those limits. My grandson Easton just turned 5. I don't know what his limits are, but he has them. He'll have to figure them out as he continues to mature. He's going to have a natural aptitude for some things, and not others. And he's going to figure out what he loves most. And what he hates. To find his "element," he'll need to find the place where those two things intersect. If he puts in the work, tries many different things and refuses to let others impose discouragement on him – he'll find it. I pray he does. I pray all my grandkids do. It doesn't mean he'll play in the NHL one day. Maybe he'll play hockey like his dad well into his adult years…at a local ice rink with his buddies. And it'll put a smile on his face and feed an inner passion simply because he loves the game. Nothing wrong with that!
Maybe he'll stumble on it like Clementine did and find that he's got a passion for art, or writing, or math, or engineering. It'll be something that comes naturally and easy to him. And he'll love it. And it will change everything. And if he's strong-willed to ignore the world's naysaying and the comparisons that will be imposed on him, he'll find success that will be enough for him to be himself. Unfettered to try to be somebody else. It'll be hard, but we're going to do everything in our power to teach him, encourage him and train him to accept nothing less.
He's 5.
I'm 60.
Other than 55 years, what's the difference? I've had to withstand 55 more years of the world screaming in my ears, flashing before my eyes, and harping at me to look at what somebody is doing, or who they are. But just like Easton, none of that matters except for the value I put in those empty, empty things. And sometimes I do. And that kids, is the answer to the other question, "Why is it so hard to be myself?"
Who cares why it's so hard. It's doable. Our job is to find a way to ignore the noise and do it anyway. Because this is our life and nobody else is going to live it for us, even though many will try.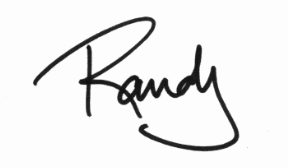 P.S. I posted this photo on Facebook on March 13, 2016. I still feel this same way, but who knew it would be this hard just to be myself?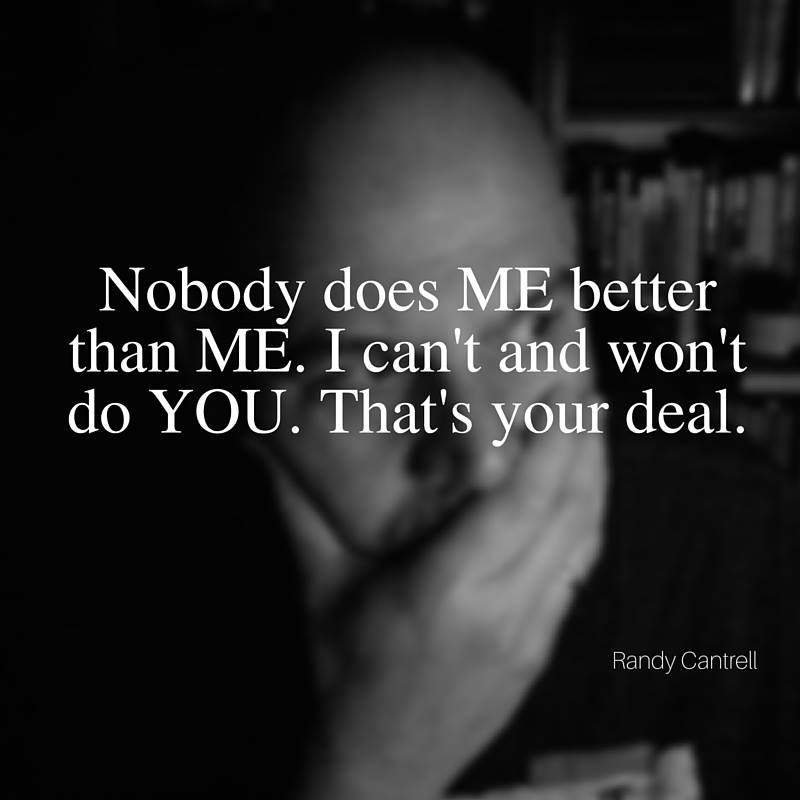 How Can You Help The Podcast?
Leave us a review at iTunes
Pick your favorite way to support us financially
Join the conversation at our Facebook group
Tell your friends. Promote the shows on social media.