Podcast: Play in new window | Download
Subscribe: Apple Podcasts | Android | Email | RSS | More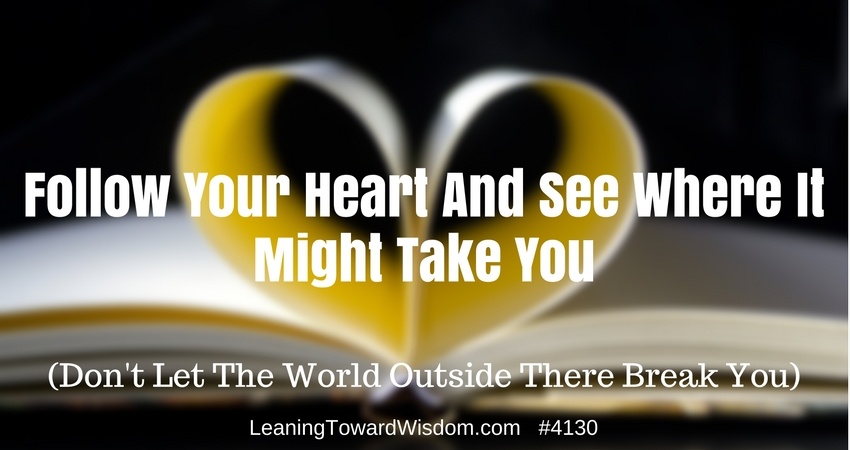 It's not the result. It's the journey. The process.
We hear it, but those of us struggling to achieve something – fighting to find success – often feel like those are the easy words to utter when you're accomplished. I've heard many musicians make the claim that their pursuit of playing music was never focused on making it to stardom. They simply had the desire to be able to make a living doing what they loved. Playing songs.
Our cynism forces us to wonder how true it is because by the time we hear them say it – the when we realize they're saying it – they're stars earning millions of dollars. But battle that cynism because there's likely a deeper truth that may be evading your awareness. It's a truth I often have to remind myself of — that if you enjoy it, or if it's something you really want to do, then you'll endure whatever you must to do it. You won't be driven so much by what the activity will get you, but by simply your love for doing whatever it is.
Let's use this podcast as an illustration. That's easy since I can safely say I'm not terribly accomplished. 😉 And I can more easily say it had garnered no financial success. Admittedly, I never set out to chase financial success through podcasting (and I know that's anathema to many podcasters who are clamoring to find ways to monetize their podcasts). I do it because I want to. And I do it the way I do because that's how I want to do it. I don't pay any attention to what experts say, or what people declare are best practices for building an audience or financial gain. Partly, I'm hard headed and stubborn. But mostly, my objectives aren't congruent with that advice. I'm intentionally working to keep this little podcast intimate and relatively unknown. I don't want any trouble. 😉
A few weeks ago a conversation ensued about my birthplace, the state of Oklahoma. We got to thinking of the people who were born there, mainly the musicians (many of them of the country genre). That conversation sparked me hopping down the bunny trail of Toby Keith because I made what I thought was an accurate declaration – turns out I was right. He's among the top-earning artists of any genre. I don't merely mean in record sales, but as a business, as an empire. Toby Keith is certainly at or near the top of the mountain of musical acts who have figured out this entrepreneurship thing. According to Forbes (circa July 15, 2013) — Over the past five years, FORBES estimates, Keith has never earned less than $48 million in a year. His cumulative take over that period: $270 million. Over his entire career–Keith has written a No. 1 country hit every year for the past two decades–his total earnings surpass $500 million. More than a few business pundits think Toby Keith will be a billionaire by the end of this decade. That's how much traction the guy has with his business empire. Easy to speculate that'll happen because Toby is earning $12 million a year in franchise fees from his restaurants, Toby Keith's I Love This Bar and Grill. He earns an estimated $80 million or more each year from his liquor business. He owns 10% of the publishing/recording business, Big Machine, which has big artists like Tim MGraw, Rascal Flatts, and Taylor Swift. And he's got a Ford sponsorship that by all accounts is the most lucrative deal by any artist. Reportedly he earns $1 million per concert (not including his hundreds of shows does for the troops over the past decade plus). Not bad for a Moore, Oklahoma boy who worked in the oil field during the day while playing music at night.
The guy is driven and always has been. Work ethic is a real point of pride for him. But let's not overlook his talent, including his songwriting skills. Nashville didn't embrace him. He didn't care enough to compromise though. Still doesn't. I'm not into the whole drinking theme of country music, but I'll tip my hat (if I wore one) to the man's commitment, work ethic, and talent. And I'll salute his determination to not care what other people think.
Toby was committed, but he was also practical. He got kicked and rejected by country music. Determined to give it until he hit 30, he got a break when he was 29. We'll never know if he wouldn't stuck to that "by the age of 30" deal he made with himself. I think he had four number one hits on his first record, a record that some record executives completely rejected. He followed his heart and was open to wherever it took him.
I love his story. Yet as a fan of music (and a guy who can be envious of musicianship), I'm not stupid. I know there's some correlation between talent and success, or financial success. But I also know the universe won't always reward talent. And when it does reward talent, it won't always be in direct correlation. There are so many talented undiscovered people who will struggle until they quit, or they'll embrace the struggle because it's what they're determined to do. The stories we hear determine our outlook. Mostly, we hear success stories. But following your heart has to be its own success.
There's no way Toby Keith knew the outcome. Another Okie, Vince Gill, has long talked about how he never had a goal other than to be a better musician. He's still chasing becoming better. His parents never nudged him away from his heart. Instead, he's gone on record many times that both his folks encouraged him to chase his musicianship. Vince says his mom told him, "I wanted a happy kid. I never wanted a rich kid." She got both because her son is a ridiculous talent.
Following our heart doesn't mean chasing selfish pursuits. Not the way I mean it. But there are plenty of financial success stories of people who abandoned people, made foolish choices based entirely on what they most wanted and never cared who they hurt or what relationships they destroyed. But is that necessary? Absolutely not. We can follow our heart in multiple areas of our lives. Truth is, it's highly probable that the first place our heart takes us is loving somebody else. It likely has nothing to do with achievement. At least, not until later.
Maybe there's a truth in that. That the first thing our hearts tend to follow is love for another person. Sure, there are exceptions. Those who are so driven to be rich, find success, become a star or something else. But I suspect most of us first pursue a human connection through love. Few things seem sadder than a person who has achieved great success but lacks a love connection. That special somebody with whom to share that success.
But the second line of the lyric I'm using for today's show is, "Don't let the world outside there break you." Now we're getting somewhere. Because our heart is synonymous with our mind. It's us. Inside of us. The world? The world is outside of us. It's the proverbial enemy of our heart. It was the world – through the record executive – who first told Toby Keith that his songs weren't any good. And that his voice wasn't either. Even after a few years of success, another record executive – the leader of the label who had Toby under contract – who would tell him his new record sucked. He didn't like any of the songs. But Keith owed the label 2 more albums. So hated was his music that he arranged to leave that label, buying his music on the way out. Across the street he went to a competing label where he sold his music for much more than he paid for it. And they recorded and published the songs hated by their predecessor. The results of the 1999 record, How Do You Like Me Now? That title track won the #1 spot on Billboard in 2000. In 2001, propelled by his elevated success, Toby won the Country Music Association (CMA) awards for album of the year and top male vocalist. Naysayers drove him. Still do.
That's the outside world talking. We can listen to our heart or the outside world. But it's not that simple. Or straightforward.
Toby listened to his heart and the outside world. He was just picky about it. He had selective hearing. He didn't listen to his old label. Instead, he jumped to a new one. But when the album – How Do You Like Me Now? – first came out the single on the record was, "When Love Fades." It never hit the top 40. Toby listened to the world that was his market. He asked the new label to pull it as in its place release the title track to the album, "How Do You Like Me Now?" That song spent five weeks as #1 on the country charts and even cracked the top 40 pop chart, reaching #31. It was the first time Toby Keith had cracked the pop charts. All on a song that his old label hated and refused to publish. But a song that Toby believed in, and one that achieved success because of his heart and ability to listen to the right part of the outside world. His audience!
These aren't terribly unique stories. It's a person with such strong determination and belief pursuing what they want. Yes, they've got to have the natural ability. It doesn't mean I've got to recognize their ability, or appreciate it. But the outside world has to, or there's no success. It's the push-pull of our heart and the outside world.
Years ago Seth Godin, famed marketing guru, was among the first to point out that in the Internet age we no longer are in a permission-based world. He pointed out that you can chase what you want without the need for somebody to say, "Yes!" to you. That's true enough, but we have to keep the context. I don't need a radio station or newspaper or any other media company to tell me I can podcast or blog. I can do it all on my own without permission from the media companies. But just because I can do it doesn't mean it's got any value. Or that anybody will pay attention. Every achievement or accomplishment needs an audience, people willing to pay attention to it. Without that, there's no success.
Vince Gill correctly has argued for years that a good song, a good performance, is still good even if it doesn't achieve widespread awareness. Technically, I get it. But as I sit inside The Yellow Studio I can talk into these mics and think, "Nailed it." But without you – without anybody willing to listen to what I say – what use is it? And how good can it really be? I'd argue it's nothing more than a vanity project if it's just done for us and nobody else. It doesn't matter if there's a money component or not (like this podcast has no money component; that's intentional). Every form of art (or business) needs a customer. A person willing to appreciate it and show that appreciation somehow. Either with their time and attention. Or with money. Or all of the above.
Call it validation or anything else you want, but we're all depending on the outside world to show appreciation. Otherwise, our achievements are like going to the trophy store to buy ourselves a trophy. You can do it. And display it on your mantle, but it doesn't mean anything. The outside world has to recognize our achievement. That's the pursuit. That's the fuel of a heart pursuit. Recognition. From others.
It begins inside you. Inside me. First, we must believe in it. In ourselves. Without that, no go. Nobody will believe in you more than you believe in yourself. Toby Keith's original label lost faith in him. Hated his songs. Refused to publish it. No matter. He still believed in them. Stubborn. Onry. Determined. He forged his exodus and proved himself right. He knew he was right when he did it. But the proof came when the outside world agreed. Otherwise, it'd be just another story of a stubborn, self-willed, wild-eyed dreamer!
There's a big phrase we've yet to talk about really. "See where it might take you." That's the rub. That unknown destination of where our heart may lead us. Whether Toby or Vince or any other accomplished musician had a specific target in mind, I don't know. Doesn't really matter. What did matter is they wanted to pursue making music. I'm sure they hoped it might lead to a lucrative career as a star. But the fact is, when Vince left home at 17 and Toby was thinking he's celebrate 30 having never achieved much more than playing at clubs and bars — neither man knew what the future would be. Any more than you know. Or I know.
It's January 2018. I don't know the specifics of what might happen this year. Sure, I've got some expectations just like you do. But I know that as I increasingly work to follow my heart – and at my age, to pursue what and who I most am – it can be really intriguing to see where it might take me. What the outside world can't be allowed to do is make us somebody or something we're not. Or something we don't want to become. Vince Gill once turned down Mark Knopfler's invitation to join the rock band Dire Straits. In his heart he felt it was time to see if he could make it on his own as a solo act. And with a bluegrass and country background, he made a heart decision. He didn't allow outside influences to spur him to do something he didn't fully believe in. Something he knew at heart level, wasn't congruent with what he most wanted. It worked out. He had plenty of talent, work ethic and luck. It could have worked out differently though. He could have wound up back in Oklahoma City finding a job. But instead, he followed his heart and look at where it took him.
Vince Gill, more than perhaps any other musician I know of, has lived his entire life saying, "Yes." He admits that being a session guitarist and vocalist on other people's records was really all he ever wanted to do. He estimates that he's played on 1,000 or so records of other people. People who invited him to help them with their record. Watch him in interviews. It's obvious that he's incredibly proud of that, proof that he followed his heart. Most recently he said yes to Don Henley to join the Eagles for some tour dates. The kid from Norman never figured on that. Or the Country Music Hall of Fame. Or the hundreds of other forms of appreciation he's received through the year. He followed his heart and that's where it took him.
Toby Keith will earn in one year more than Vince Gill has accumulated during his entire career. In fact, truth is Amy Grant, Vince's wife – a "Christian" music artist – has out-earned him. Something about that doesn't seem right to me, but that's where the outside world matters. Because the outside world can make or break us. They determine who has or is offering the most value. And Toby Keith is leaning into the business side of things while it's been clear Vince was always much more concerned with his own musicianship. I'm not judging. It's just how it goes because each man is still following his heart. And the outside world is rewarding both of them accordingly.
What's the moral of all this?
First, your heart is your mind. What you think matters. How strongly you believe in yourself is paramount. Nothing matters until you get that right. It doesn't matter what you want to do. Paint. Lay bricks. Build houses. Play music. Run businesses.
You've got to be willing to invest in your own deep belief in yourself. John Mayer, the brilliant musician, said the other day in an Instagram video that with the Internet the learning curve is so much flatter. He argued that within a few months anybody can be "passable" in playing the guitar. Or most anything else. Passable isn't good enough for high achievement though. Whatever you're pursuing, you've got to reach some degree of mastery.
Vince Gill was born the same year I was, about a month earlier. At 60 he feels about himself the same way I feel about myself. He's better than he's ever been. He has spent his life getting to this point. His voice and guitar playing are better than ever. That's why he says he's pushing hard to do all he can, while he can. Because he knows if he lives long enough it won't last. So he's laying down all the recording tracks he can. Following his heart with even greater vigor to see where it might take him.
I echo that feeling because it mirrors exactly how I feel. I've not spent my life making music. Instead, I've spent my life communicating, connecting, reading people and doing that mostly in the context of building businesses. These days I'm less concerned with building a business as I am helping others build theirs. Mostly, my heart has been telling me my entire life to pursue knowing and understanding people. I wasn't smart enough to chase some advanced degree in psychology. The world – namely, the business landscape – was my laboratory where I made my daily observations. The market was the bigger field of learning. I've never been better! I know that. Deep down I really do know that.
What do you know deep down inside? What truth have you come to understand about yourself? About the passions of your heart?
Second, the unknown frightens all of us. "See where it might take you," is the scary part of this. We all have expectations. Whether those are concrete goals or not doesn't much matter. Vince Gill and many other highly accomplished musicians have admitted they never wrote down an objective. They approached the passion of their heart at a much lower level. To play music. To play music better.
People will tell you if you don't have it written down, then it doesn't exist. I'm a writer. I love to journal and make notes. But I confess I'm not world-class at establishing specific goals when it comes to my career. I can do it in managing or leading a business. But in my professional or personal life, not so much. I more often than not take it as it comes and try to make the wise choice in real-time. Instead, I'm looking at a higher (or lower, depending on how you see it) level of things. Like right now, I want to be operating a small business in the peer advisory space where I assemble a handful of business owners in virtual groups, all of us focused on helping each other grow our businesses. Will it work? I think so. But there's the unknown.
Why consider the downside when you can consider the upside? I know things can go south. But what if they don't?
Toby Keith, Vince Gill and every other successful musician could have failed. Most did, at one time (or at many times). But to follow your heart anticipating failure is a surefire way to make that dream reality. Fail. Instead, why not anticipate success? Why not be open to the possibility that achievement and appreciation will eventually arrive?
Third, listen to the right portion of the outside world. The market – our potential audience – makes winners or losers of us all. Somebody has to recognize your greatness. Without it, you've got nothing. No, few people get the recognition right off the bat. It can take years to earn and find it. Some never do. But there are valid reasons for that. It's not all luck.
Some people don't have enough talent to what their heart most wants. Some don't have the work ethic or determination to pay the price. They want it to be easy, and it's not. Still others are too scared to say, "Yes." They halt or hesitate and it costs them the opportunities. Millions of reasons why we don't live up to our potential. Just remember, the victor isn't always the best though. There's plenty of room for you in whatever space your heart is aiming for – plenty of room for you to make your mark. No space is over saturated.
The haters will hate. They will do everything possible to break you. Some will be vested in competing with you. Others just won't want to see you, or anybody else, do well. So haters will keep hating. Harder and harder. Maybe it's the teacher who urges you to give up that dream of being a writer. Maybe it's the coach who tells you you'll never play at the next level. Case Keenum is going to quarterback the Minnesota Vikings in the NFC Championship game. One more win and he'll go to the SuperBowl. He was told he wasn't good enough to play at the next level. In fact, only one college even offered him a scholarship. He didn't let the world outside break him. You shouldn't either.
That doesn't mean we refuse to listen to the outside world though. No, we just don't let the outside world break us. We do pay attention to the feedback from the outside world to help us achieve our heart's passion. Like Toby Keith and the single. When he saw what wasn't working, he offered a solution that changed everything. He followed his heart by listening to what the audience was saying. All the while refusing to let anybody break him.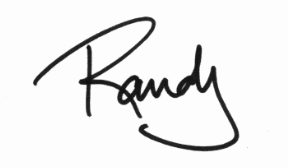 How Can You Help The Podcast?
Leave us a review at iTunes
Pick your favorite way to support us financially
Join the conversation at our Facebook group
Tell your friends. Promote the shows on social media.