Podcast: Play in new window | Download
Subscribe: Apple Podcasts | Android | Email | RSS | More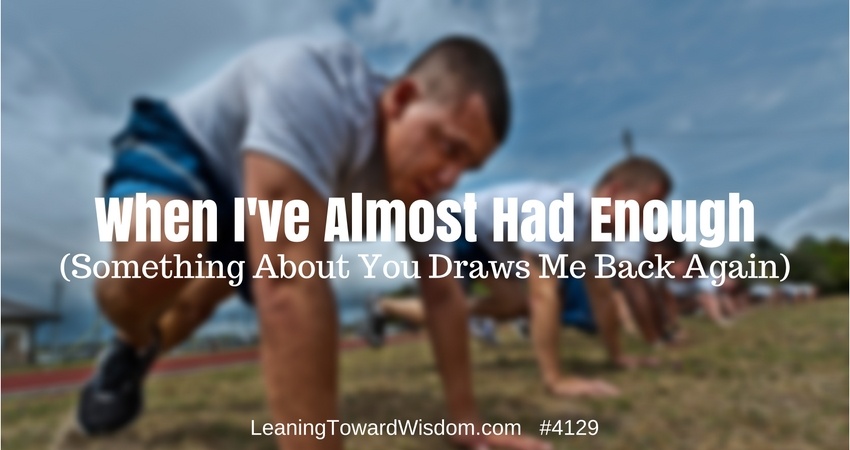 Words matter. Their meaning and context. "I've had it," is a phrase everybody has uttered. Probably more times than we can possibly count. But even after we say it, we discover there's more we can endure. I don't think I've ever said that I've *almost* had enough though. Mostly, I've felt I was close to breaking only to find out I had a bit more flexibility, endurance or capability. I suspect your life is pretty much like mine in that regard.
I have almost had enough to quit. Almost.
High achievers fascinate us all. People who endure, overcome and push themselves to a limit most of us have never experienced. They seem so special. So different from us. And maybe they are. But maybe not. Maybe they're just like us except they've been put into circumstances, or put themselves into circumstances where they've been able to prove something the rest of us haven't. Yet.
Think Navy Seals. Ironman triathletes. MIT or Harvard undergrads working toward degrees.
People struggling, but ultimately…overcoming. Conquering.
You've read books. Seen movies. Or TV shows. The story is 99% struggle. The battling. One obstacle after another. The hero or main character appears to be rising above it, then he's knocked down for the umpteenth time. The last 1% is the victory. It's how the story ends.
Somehow we realize that's not the end at all though. It's just a Hollywood version. Reality is that no sooner does the screen fade to black with the hero celebration, but he falls, breaks both legs and the battle intensifies for another year beyond the end of the story. So it goes.
Why are we captivated by somebody else's struggle, but we can despise our own?
We'll read a book for hours. Spend a few hours watching a movie or TV show. Hang on every second of the struggle pulling for the character to keep pushing forward. We'll cheer them on, fully confident they can do this.
Then, in our life the feelings and language changes. Rather than cheer, we jeer. We tell ourselves why things won't work out well. Every possible disaster gets serious consideration. Worse yet, they don't appear merely possible — they seem downright probable.
What is going on? Our lives are stories comprised mostly of battling through adversity, but we seem fooled thinking we're alone in it – the struggle. Other people don't endure what we do. We think. They've got it better. They were smarter. Luckier. Wiser. Whatever.
Fear. False Evidence Appearing Real.
Today's show isn't about being knocked down, dragged out and giving it up. It's about the resolve of crafting our own story. It's time to be bold.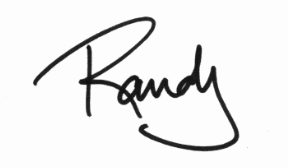 How Can You Help The Podcast?
Leave us a review at iTunes
Pick your favorite way to support us financially
Join the conversation at our Facebook group
Tell your friends. Promote the shows on social media.