Podcast: Play in new window | Download
Subscribe: Apple Podcasts | Android | Email | RSS | More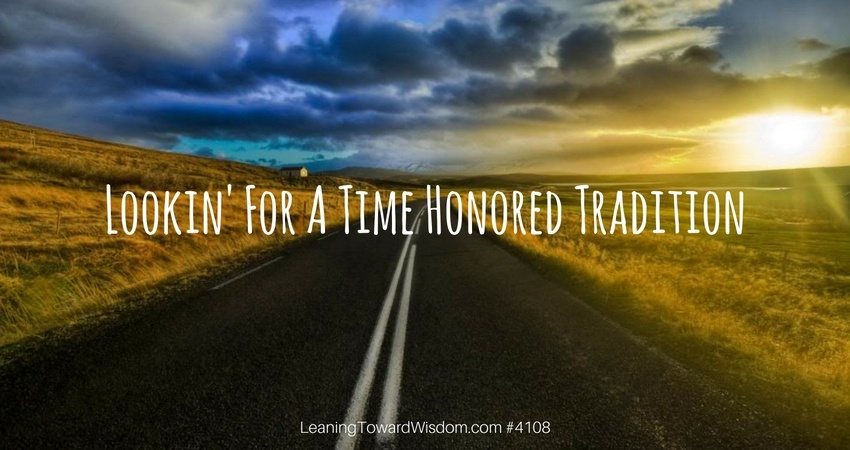 Natalie Hemby is from Puxico, Missouri, population 881. She was born and has always lived in Nashville, a likely better fit given her talent.
Some years ago, around 2011, she began a documentary about this little town, not so much because the town was special, but it was home to a man who was important – her grandfather, George. Each year the town held a homecoming and each year George invited his granddaughter to come celebrate with the town. Natalie claims Puxico as her home. We all have a place that is so engrained in our life, it's more than a place. It's largely who we are. This record is the soundtrack of the documentary…the soundtrack of Natalie's life (at least up to this point).
Buy this record.  Buy the DVD of the documentary.

I've been traveling far and wide
Searchin for a comfort I could only find
In a kindred town
Filled with good company….
Custom built like a picket fence
Where the first one you meet is a trusted friend
And look beyond the water
The glass is never half empty….
So there are those who never wish
To be held accountable
For a love like this
They just roll their eyes in pity
Cause they don't get the family life…
Well I've been longing to see a place
Where the roots of my inheritance
Can be traced
And I walk with all the others
Rally, I will claim them mine….
Lookin for a Time Honored Tradition
Where the memories are made
And the stories don't change
A Time Honored Tradition
So pull up a chair and rest
To the legendary days…..
It's about trust, accountability, family and roots. And it's about stories that never change. All in a time where these are under severe, but subtle attack.
Marketers worldwide make trustworthy claims, but many aren't. The claims aren't always trustworthy and those making them are often less so. We might expect such behavior in matters of commerce, but it goes beyond business. It invades our homes when wives and husbands betray sacred trusts. Where families suffer bitterness, resentment and a lack of love. Where accountability is seen as restrictive, not as a valued component of honorable people engaged in honorable activity.
Love sometimes gets pulled up by the roots. No source of nourishment results in dying love. The tradition of family fidelity is too often broken.
Sometimes people aren't looking for a time-honored tradition. They want the flavor of the month, or week, or day. Going wherever their own desires take them, accountable to no one. Happily.
Too stupid to know how foolish life is without time-honored traditions that make us better people. Over at the secret Facebook group for Leaning Toward Wisdom I posted a picture of a couple that supposedly has been married 73 years. Their weathered faces, wrinkled with the cares, worries and burdens that decades of living bring. My wife and I are now in our 40th year of marriage. We've known cares, worries and burdens. Whether or not the Lord will let us experience another 33 years together remains to be seen. When you begin your 4th decade together, it's not too far fetched to press your imagination into confidently believing you can withstand a bit more. Time-honored traditions – especially this one, a marriage (OUR marriage) – just grow more valuable over time.
It is where memories have been made. And where they continue to be made. Our stories don't change. Lord willing, together we have built and are continuing to build the legendary days. Others can judge…including our kids, and our grand kids.
That doesn't mean things are stale. Or that we're stuck. Youthful excitement has given way to time spent together in celebration of a life built together. We still have hopes and dreams. As Natalie sings, it's all part of the grand restoration.
You've figured out by now that it's about relationships. The really important relationships. Time-honored traditions found only in the people who matter the most to us.
As a business guy I often find myself in disagreement with some of the popular evangelists of entrepreneurship on the Internet. But sometimes people say things that do resonate with me. Gary Vaynerchuk took the YouTube world by storm many years ago with his liquor store show Wine Library. His style is very New York City (a'hem New Jersey). I've watched him go from having a few thousand YouTube subscribers to having millions of followers across many platforms. From running a $3 million liquor store to running an almost $60 million company, then launching an agency that has now eclipsed $100M in revenue. Now, armed with a 9-man personal branding team, GaryVee is an Internet rockstar preaching a message of hustling 18 hours a day, going home at midnight only to get up to play a morning game of basketball five hours later before his daily hustle starts all over again. It's New York City and the pace is intoxicating, albeit exhausting to watch. Hours of video capturing just about every moment of every working day. Happily, I've watched him closely enough to know he's changing the language to WORK, not hustle. He's absolutely right, too.
Profane. Bold. Candid. Talented.
Yes, I think Gary has many things right. For starters, he's the first to say that what he's doing isn't right for everybody. He doesn't tell you what choices to make, but people watch and follow the pattern of his choices. He's now 40 years old and he's been hustling hard for almost 20 years — more to hear him tell of operating multiple lemonade stands when he was 6. As a retailer and operator, I find myself – the business part of me – agreeing an awful lot with Gary's advice to others. And I appreciate candor, which Gary has in doses rarely seen in any space today. His language aside, I'm able to hear it and see it in the context of who he is. Sure, it can be sophomoric to a guy my age, but Gary's genius isn't his ability to drop F bombs. The man has two things that really resonate with me: he knows who and what he is and he's ruled by empathy. It leads me to a big point having to do with this conversation about important relationships.
I look at him and know – only because I'm almost 2 decades ahead of him – he's paying a price. He knows he's paying a price. I respect his ability – and anybody's ability – to make a decision. With a wife and two kids – a 7-year-old daughter and a 4-year-old son — he readily admits that he's largely sacrificing relationships with about 10 (a number he has repeatedly mentioned) really close people so he can have a relationship with thousands, even millions. Fame. Money (enough to buy the New York Jets). Building big businesses. Those are his drivers. He's not concerned with life/work balance because he knows he's living life in parallel. He's not chasing life/work balance. He's mostly chasing the pursuit of enough wealth to buy the Jets. He's chasing the game…the pursuit…the hunt…the next win. Impact is what he's chasing with all his might!
It's clear Gary is thinking about such things based on some presentations I've seen him make. He's got challenges I know nothing of with young kids growing up in New York City as a very rich family. I'm happy his hustle is paying off – the man is incredibly talented.
I've made very different choices. I'm making very different choices – and that's fine. Those 10 people – my tribe happens to be that exact number – that he's willing to sacrifice to some degree are people I'm completely unwilling to sacrifice. I'm his polar opposite in that regard. I could no more make that same choice as I could survive in New York City. 😉
I'm an Okie living in Texas, who grew up in Louisiana. My father didn't immigrate here from Belarus when I was 3, like Gary's. My dad was working in the oilfields of Oklahoma when I was 3. So there's my context.
And I'm a Christian who believes in God and chooses to let spiritual things take priority in my life. There's more of my context.
Hard work is a time-honored tradition. I'm all for it. I think it's missing in too many lives, but to direct it all toward financial pursuits is just wrong-headed because money doesn't last. But the reason Gary resonates with me so much – even though I'm just about a polar opposite of him in every way – is because of our commonalities: awareness, work ethic, sensitivity, legacy, empathy, talking to ourselves, serving others, being a leader, gratitude.
Time-honored traditions can be viewed as ridiculously positive or ridiculously negative. And I can see it both ways. At the same time.
We can romanticize the wrong things. And the right things. All of us.
I romanticize time-honored traditions that fuel things important to me. When I first heard Natalie's record I wanted to know the back story. So I dug around online to find it…and I found it almost instantly. Her lyrics talk about finding comfort. She finds it in a small town, home of her grandfather. She finds it in family, trust, accountability and legacy. I'm terribly romantic and sentimental about such things because of the positive energy it fosters. I find true value in those things because I really believe in them.
I bring up Gary not because of what resonates with me, but what doesn't. I'm always trying to learn from the differences. Not second guessing because faith is the elephant in the room for me. Gary feels like he knows why he's here – to be successful and hopefully one day buy the New York Jets. I know why I'm here – and I'm not special – because I know why we're all here.
So God created man in His own image, in the image of God created He him; male and female created He them. And God blessed them, and God said unto them, Be fruitful, and multiply, and replenish the earth, and subdue it: and have dominion over the fish of the sea, and over the fowl of the air, and over every living thing that moveth upon the earth. And God said, Behold, I have given you every herb bearing seed, which is upon the face of all the earth, and every tree, in the which is the fruit of a tree yielding seed; to you it shall be for meat. And to every beast of the earth, and to every fowl of the air, and to every thing that creepeth upon the earth, wherein there is life, I have given every green herb for meat: and it was so. And God saw every thing that he had made, and, behold, it was very good. And the evening and the morning were the sixth day (Genesis 1:27-31).
From the creation throughout all the pages of Scripture the message is that mankind was created because it pleased God. Thou art worthy, O Lord, to receive glory and honour and power: for thou hast created all things, and for thy pleasure they are and were created (Revelation 4:12).
This is more controversial for some than Gary's cursing. But I find myself saying more and more a phrase that crept into my vocabulary a decade ago – eternity changes everything.
When we're searching for a time-honored tradition and we put focus on eternity, there's probably no bigger paradox. There is no time in eternity, something beyond my ability to understand. But time-honored traditions can hold eternal meaning, not because mankind established them, but because God did. And God transcends time.
I believe money – my money, Gary's money, your money – and whatever it may buy will one day fall to others. There's a story – a parable in Luke 12 about a rich farmer who experienced solid business success.
Then He spoke a parable to them, saying: "The ground of a certain rich man yielded plentifully. And he thought within himself, saying, 'What shall I do, since I have no room to store my crops?' So he said, 'I will do this: I will pull down my barns and build greater, and there I will store all my crops and my goods. And I will say to my soul, "Soul, you have many goods laid up for many years; take your ease; eat, drink, and be merry."' But God said to him, 'Fool! This night your soul will be required of you; then whose will those things be which you have provided?' "So is he who lays up treasure for himself, and is not rich toward God." (Luke 12:16-21)
Listen, I know not everybody believes in God. And I'm observant enough to know that many people who do believe in God don't believe He means what He says. I know that based on the way they choose to live. They find value mostly in the things in this life because they're not playing a longer term game. They're not playing to win in eternity because deep down inside they don't think there's anything beyond this life. Or they believe doing what they want, as long as they're mostly good or moral, will be rewarded with Heaven or something they equate with it.
Think of it. The most important thing – life after this life, one that will go on forever – and many of us are going to leave it to chance or hope. That's where my focus on time-honored tradition starts really kicking in making me concentrate more and more on God, Christ, the Church, family and friends. That's where legacy enters the picture for me. And why I think about dying or my wife dying every single day.
Time-honored tradition hasn't got anything to do with my wealth or my business accomplishments. Legacy isn't about any of that. They hold some importance, but one a ten-point scale they're likely no more important than a 2. And then, they're likely only important for what they can do to serve the people who matter in my life starting with my wife and my family, then going onto friends and anybody else who may have a need I can help meet.
A long time ago I saw a line in a sermon that read…
"When you have more than you need, build a longer table not a higher fence."
It's a great line. True, too.
Gratitude is another time-honored tradition that's worthwhile. Invaluable.
My table has leafs. Sometimes I've had to take out every single leaf making the table as short as possible because times were hard. Sometimes I've been able to put in every leaf I've got making it larger than would even comfortably fit in the room. Because things were going so well. My life has been filled with lots of leaf movement with our table. Another time-honored tradition. 😉
A major time-honored tradition I'm embracing more and more is the non-PR version of my own life. Which isn't really hard because I don't have much PR. 😉 It's just living my the principles I put in place for myself years and years ago as my career began to hit more maturity.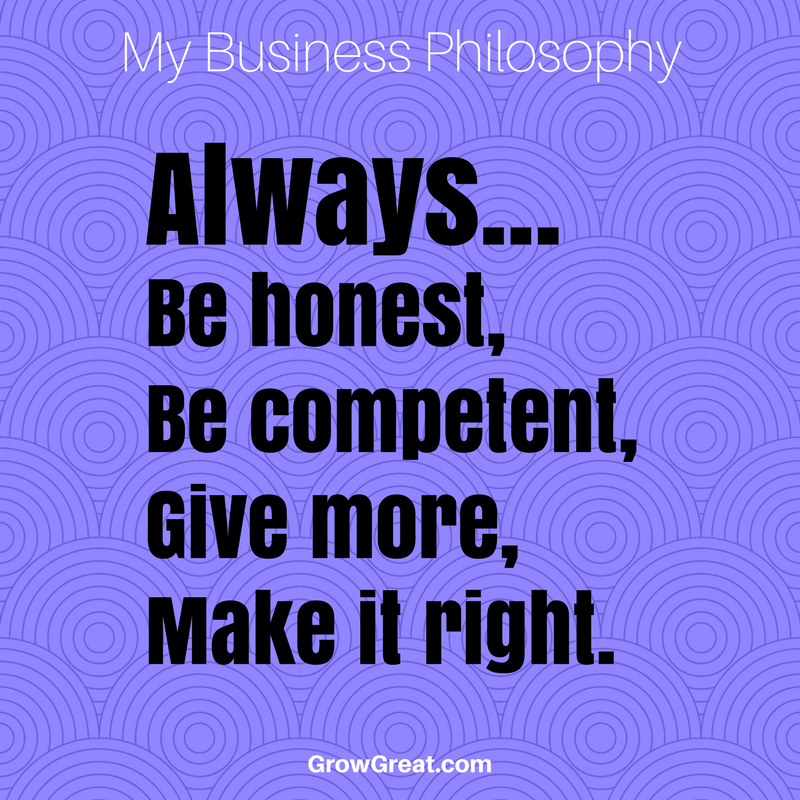 These are major league time-honored traditions for me, not because I'm better, but because I know their value. Gary says he kept quiet until he was 35. I kept quiet until I was 40. But Gary is younger and the Internet reached him at a younger age. So there's THAT. But I respect the time-honored tradition of doing something first. Not talking a big game, then seeing if you can live up to it. By 40 I had experienced a number of gut punches and lost a few teeth to having the market kick them down my throat. Since then I've experienced more of the same…and I've also had upsides. Some of them terrific. I'm not special. Everybody I know has had lowdown downs and some oxygen-reducing highs. Life happens to us all.
It's not about stuff or technology. Stuff grows old. Technology grows obsolete. People, they're the value.
What are your time-honored traditions? Where is the value in your life? Think about it. Dwell on it more. Let it compel you forward to a place of greater wisdom.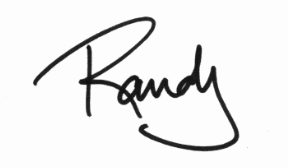 P.S. Per a few requests, I videotaped the actual recording of this episode. It's a private video available ONLY to the members of the private Facebook group. Just click here to join and you'll be able to watch it. 

How Can You Help The Podcast?
Leave us a review at iTunes
Pick your favorite way to support us financially
Join the conversation at our Facebook group
Tell your friends. Promote the shows on social media.