Podcast: Play in new window | Download
Subscribe: Apple Podcasts | Android | Email | RSS | More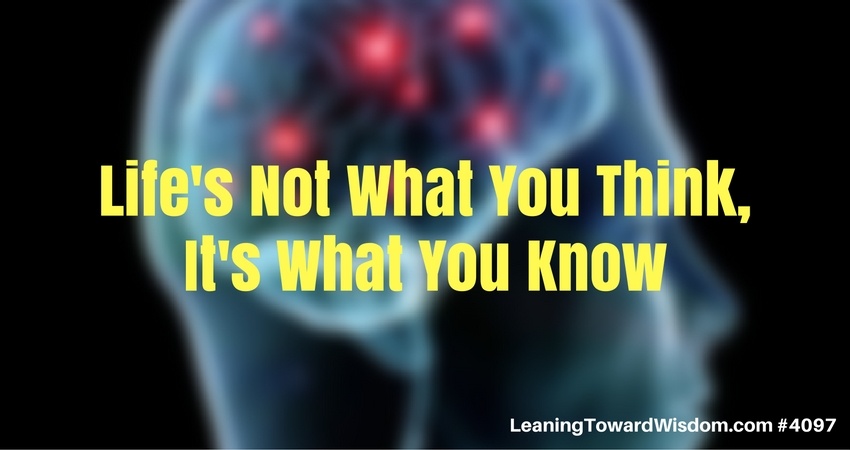 Lately I've had a number of interesting conversations about perspectives and filters. You know, those things that form how we look at the world and our lives. It's all that sum-total stuff that largely makes us who we are. Yes, we can make up our own minds and decide for ourselves, but some of us may have to change how we see things. Or something might happen in our lives – usually something fairly significant – that causes us to question a prior view, or even to alter it completely.
We've talked a bit about inner critics and all the head trash that challenges each of us (you can check out episode 4086). A big part of the inner critic is forged by these filters and viewpoints we hold to be true. Never mind that they're mostly inaccurate. Some are even foolish, and completely unbelievable by a rational mind. Yet we can all have and exercise a profound ability – we can hold two contradictory ideas at the same time. That's why you can believe an idea will succeed and simultaneously think it will fail, too. Welcome to the Thunder Dome Of The Mind where two thoughts enter, but only one is able to ultimately survive. Too often thoughts of failure win. I know that because failure is far more common than success.
That's the paradox of today's show title. What you think becomes what you know. Or it can. So let's tighten up our rasslin' shoes and hit the mat to see if we can wrestle down a few thoughts and find some things we can know. It's a quest for us to find our way.
I'm going to begin by making two declarations. One, I'm not a neuroscience expert. That means I don't have any formal training as a psychologist, mental health professional or whatever other kind of brain guru-ism exists. I am pretty well read though. So there's that. Two, this is going to be an upbeat conversation. Okay, it's a podcast so that necessarily makes it a monologue because I don't do interview shows. Well, not usually. Today's usual. Just me, talking with you.
When it's all said – by me, of course – I want to leave you hopeful, optimistic and feeling empowered to serve yourself better by moving from merely thinking to knowing. Mostly, I want you to know – be fully convinced – of what's possible. I'd like to help you move from possibility thinking to possibility knowing.
I use the word possible, not probable. Because it's your life and I don't know what's possible. It's likely you have a pretty good idea though. Unless you're just a kid, in which case you may have no clue…which means you think anything is possible. Want to be a astronaut? Go for it. If you're a kid, dreaming fosters possibility thinking. Don't let the world beat that out of you. I wish I knew how to tell you to prevent that, but I don't. Except to tell you, don't listen to what the world tells you. Embrace whatever crazy notion you want. Hang onto it for as long as you can. Maybe if you can hold onto it for a very long time it'll become part of the fabric of who you are.
This isn't about delusion. Or illusion. It's about reality. Possibility knowing is about what you're honestly capable of – something (or many things) that are perfectly within your reach. Right now you may not think so, but that's why this this about moving from thinking to knowing.
Breaking away from old habits – including and maybe especially thinking habits – is hard work. Don't fret though because you can do it. There's only one ingredient you need to do the hard work of breaking away from the wrong-headed thinking that's holding you back. Willingness.
Are you willing to do the work that just might make all the difference in your life? That's all you have to bring, but that's quite a lot really. Most people aren't willing. Because it's hard. We all want easy, but you've likely heard me say many times before – everything is hard, until it's easy.
So let's put in the hard work now as we lean toward wisdom to make things easier.
Easton is my 3-year-old grandson. This past weekend, in the span of about half an hour he learned to ride a bike. And he didn't just barely learn. He really learned.
One of the best examples of this "everything is hard until it's easy" idea is the TV spot by Experian.
Your own life has taught you that this is true though. Simple things like riding a bike can be hard when you've not yet learned how to do it. But once you know how to do it…you do it without thinking about it. It's easy.
Do you think it's possible to intentionally shift your thinking something is possible to knowing that it is? Can you make up your mind to know something?
Here in the U.S. we're in the midst of a heated campaign to elect a new President. There are people who are fully convinced that Hillary Clinton should be the next President. And there are others who are equally convinced she'll ruin the country. On the other side are those who think Donald Trump is a buffoon and others who think he'll make America great again. They can't all be correct, but ask them and they'll tell you they know they are. Proof that people can make up their minds to know something to be true.
In February I heard a noted economist give a key note speech where he talked about how many Americans think the dominant economy in the world is China. They know it's true. But they're wrong. China accounts for about 13.4% of the global economy. Europe accounts for about 25.2%. Perception – what we think – is reality – it's what we know to be true!
All the media, including web-based media like blogs and podcasts, flood us with "facts" that seem reasonable, even true. China has about 1.4 billion people. Europe has about 750 million people. It seems reasonable that China would occupy a bigger part of the world economy. Reasonable, but wrong! Just like some of those thoughts you hold near and dear that suppress your success.
Lots of things that are reasonable are untrue. And some things that are unreasonable are completely true. Don't fret. You're not alone in your fallacious thinking. We're all prone to it.
I don't know what your challenges are. Or your limiting beliefs. But you do. So think about them. As if you can avoid that! 😉 You likely think about them all the time. Maybe you're even obsessed by them.
Why is that the endless loop tape rolling in your brain? Why don't we have a tape that repeats positive possibilities? Because failure isn't just an option, it's a likelihood. And maybe…just maybe…we'd rather be right about our prediction of failure than to experience success and prove our false assumptions wrong. "See, I told you it wouldn't work?" You've said that before. To yourself and to others. Like that's something to brag about. Sadly, sometimes we're more proud of being able to make that statement than we are to know success is possible…and then to be able to say, "Well, I was wrong. Look at that. It worked magnificently."
This isn't about being right. It's about making our brain work to our favor instead of against us. Are you willing to be wrong so you can be right? That's what I'm urging you to do. Sound crazy? It's no crazier than you holding two completely contradictory thoughts at the same time. No crazier than you believing you can do something while at the same time thinking you'll never be able to do it. One of those thoughts is going to be right. The other will be wrong. You know which one belongs in the loss column. It's up to you to put it there.
Habits keep us where we are. If we're in the habit of making our brain work to our favor, then it gets easier. Unfortunately, I don't think that many of us have mastered that habit. I know I haven't. Forming the habit is difficult because routine is such a big component of our daily lives. Mostly we do today what we did yesterday. Changing up even the smallest things can be tough. I'm betting that today for breakfast you ate the same thing as yesterday. And the day before. And you likely woke up at the same time. And you did the same stuff in the first few hours of waking up. On and on it goes throughout the day, doing today what we've always done. Even if what we've been doing isn't working so well.
Frequently I wish for a different day. A more beautiful day. A day where I don't fret about being right, but where I shove all my chips to the middle of the table to let my strongest traits soar.
We think we know until we learn that we really don't. Quite often it's a negative, too. I mean, we don't think something will work…or we don't think something makes a difference. We don't know it, but we think we do. I'm reminded of health issues. Or fitness. When I was a kid playing sports I'd think I was in shape until I found out I wasn't. I see it in the gym pretty regularly. The other day a couple of guys were doing jumps. They'd stack some of those portable decks. These are big squares in various heights. They're about 20 inches tall, with some going down to just a few inches. They started with a pretty tall stack, and then they began to do a standing jump to the top. So far, so good. One guy was clearly the better leaper. But the other guy was committed to hang with his buddy. You could see the moment that his thinking didn't jibe with real knowledge. After a new 2 inch stack was piled on top he approached it like it had the others. Radiating confidence, even some swagger, he took a leap and failed. He gestured to his buddy as if to say, "Let me try again." He backed up. Took a deep breath, lowered into a crouch and swung his arms to get as much momentum as possible. Nope, it wasn't enough. He still failed. And that was that. No more attempts. He had reached his limits. Limits that he didn't think would hit him so soon. In that moment everything changed…all because of a couple of inches. Just shows you the slim margin between thinking and knowing.
Meanwhile, the buddy kept stacking on a few more. Funny thing is, the buddy suddenly quit stacking them up. He never piled on more than he thought – or knew – he could clear. I kept waiting for him to put more on the pile until he failed. But the look on his face showed that he wasn't about to follow his buddy and fail. He wasn't going to publicly fail. Not in front of his buddy. Not in front of complete strangers who might be watching. So he never tested the limits. Not on that day anyway.
But he had to have at some point. How else could he jump as high as he was jumping? I wondered. Did he practice this somewhere else? Some place more private? Who knows? Truth is, the buddy thought he could make it until he couldn't. I'm guessing this other guy knew more than his buddy. He knew how high he could successfully jump.
For most of us, things just stay the same. We think we know. Confident about it until something compels us to learn better. Or differently.
The two gym jumpers prove a point. We care what others see. What they think of us. Girls do it. Guys do it. The young do it. The older do, too. Our decisions are often guided more by how we'll look rather than by how our lives might be impacted.
Many years ago I was among the elite Dr. Pepper fans on the planet. Real Dr. Pepper. Not diet. I wasn't abusive with it, but abuse is relative I suppose. Well, I woke up one day and decided I was going to give up drinking sodas entirely. Cold turkey. I just stopped. For over a year and a half I didn't drink any sodas, including my beloved Dr. Pepper. Friends would pressure me. Jab me with jokes. Question my sanity. Wonder why I'm doing it. Aren't at all satisfied with my reason, "Just because I want to." Something so stupidly simple. Something that isn't monumental in the sense of accomplishment, but something enormous when it comes to changing a longtime habit. I was committed. I didn't care what anybody thought.
I've thought about that and wondered why I just didn't care. Was it because I was a teenager? Teenagers usually care a lot more about what others think of them? Was it because it was something not terribly important? Listen, Dr. Pepper was a big deal for me so it wasn't unimportant. Was it because the ramifications were impactful to me? No, it was simply a self-induced challenge. I wanted to see how long I could go without one.
Right now, you have thoughts about what's possible for you. You also have doubts. Those are also thoughts, negative ones. You think you're too young, or too old. You think you're too uneducated, or over educated. You think $100,000 of annual income is impossible. Or you think you couldn't possibly survive on so little. You think what you eat doesn't matter to your health or how you feel. Or you think it has everything to do with how you feel.
Self-limiting beliefs are in play for all of us. Negative self-talk invades our brains daily. Simultaneously positive dreams sweep over our imaginations. "Wouldn't it be great if" is a phrase we're all familiar with. We ponder dreams coming true. We worry about bad things happening.
It's enough to make us think we're crazy. No, we're mostly sane. We just think what we think. We deem it as knowledge. It feels like it's knowledge, but it's not. Rarely do we consider that we can be wrong. Or ask the question, "What if my thinking is wrong?"
Possibility. That's the word. Impossible is an easier word.
What if the thing you think is impossible is quite possible? What if what you think is wrong?
Let's come at it from a different angle. Sometimes going in an opposite direction is helpful. And I'm talking about those things we think are impossible. "I'll never get that job." "She'll never go out with me." "I'll never earn that much."
Instead, how about we change the conversation we're having with ourselves? Why not? It's not like we've got much to lose. But we do have much to gain. "I'll get that job, or one that's even better." "She'll go out with me, but if not – I'll find somebody nicer (sweeter, prettier, etc.)." "I can earn more than that."
These aren't just word games. They're dialogue that stems from our thoughts. Those thoughts form our truths. Truths that sometimes aren't true at all. Instead, they're figments of our imagination. Try something. Not for me, but for yourself. Make a list of about 10 things you think are absolutely true. Things that involve your ambitions or goals. Things you consider beyond your reach. Don't sweat about the logic because there's likely not much logic associated with them any way. Remember what Zig Ziglar said once. "Anything worth doing is worth doing poorly until you learn to do it well."
But some of this isn't learning. It's thinking. And converting what we think into what we know. You can't know until first you think.
Got that list in front of you? Start with the first one. Forget trying to figure out why you think it's so. Don't analyze it at all. Just look at it and think (and say out loud if you want). "That's not true."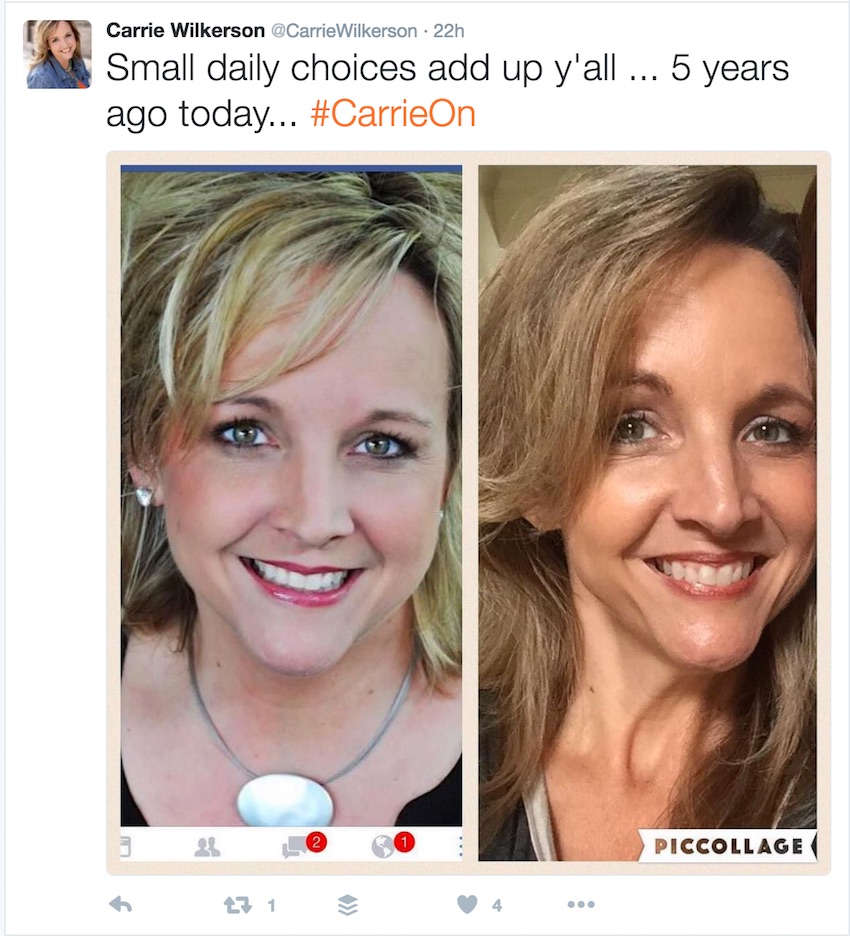 I'm re-thinking my health. Well, I've been re-thinking it for more than a decade now. That's why I go to the gym. I'm not terribly careful about my diet, but I do lean toward moderation. I think I do any way. Again, I could be terribly wrong. And I've been considering how wrong I may be. Maybe I'm not moderate. Or maybe moderation has nothing to do with it. Maybe I'm just eating junk. Moderated junk is still junk. For example, just this morning I thought, "I'm probably drinking too much caffeine." I drink well over 100 ounce of water every single day. Some days I'll drink closer to 150 ounces. That's a lot of water. I often use a drink mix of a zero calorie, caffeinated flavor. I never knew how much caffeine was in one mix. A single serving of the drink mix is designed for 8 ounces of water. I'll use it 38 ounces. That made me think, "It's not so much." Then I looked at the nutrition listing and saw that it's 60mg of caffeine. It's a generic brand of Crystal Light, which has half as much caffeine at 30.
I started noticing some jitteriness. That's the compelling reason for me re-thinking all this. Had I not noticed some jitteriness while typing, I don't think I'd pay attention to what I was thinking. I'm trying to impose some jitteriness to your thought process. That's the purpose of the list and having you make a declaration, "That's not true." Again, your list should be statements of what you think is impossible, or improbable. We could have easily made the list be something else you think – like me thinking my drink mix was of no consequence to my health or fitness. Well, I'm wrong. I think it does impact me. Closer examination has shown me it does impact me. It's not just a thought, it's real. I now know it.
It's all in your head. That's where it begins and that's often where it ends. We hold onto thoughts choosing to never wrestle them down. I'm asking you to do that with your top 10 list of things you think are true, but are holding you back. Maybe they're negatively stated things like, "I'll never be able to finish that novel." Whatever they are, however you word them — grab them, wrap a choke hold around them and force them to tap out. You have to view the things on your list as opponents. They're not friends. They're not supporting you. Or wishing you well. They're working to defeat you. Mostly, they're winning. Until you first view them for what they are, you'll never be able to get free from them.
Yes, I know we're supposed to be all Kumbaya, but it doesn't work. It sounds pleasant enough, but it takes a toll. Makes us soft. Forces us to not fight for ourselves. Makes us feel like losers. Which makes us behave like losers.
Anger is good, sometimes. In moderation. And directed at the right thing – or person – or circumstance. I'm pushing you to get angry enough to take positive steps to improve your life.
Courage and narrow confidence!
Follow your path. Do what fuels you. Be great!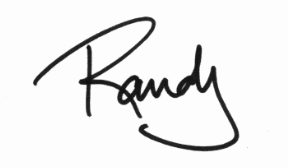 How Can You Help The Podcast?
Leave us a review at iTunes
Pick your favorite way to support us financially
Join the conversation at our Facebook group
Tell your friends. Promote the shows on social media.