Podcast: Play in new window | Download
Subscribe: Apple Podcasts | Android | Email | RSS | More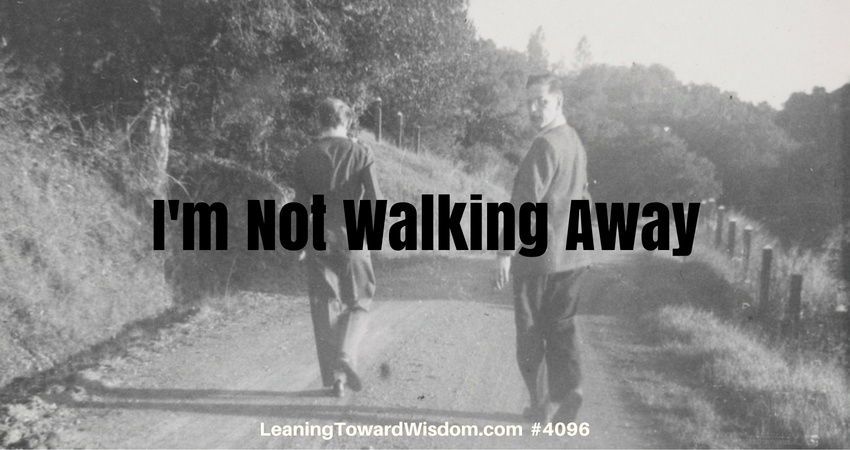 You've seen it many times before in the movies. One character has been injured, or is dying. Another character says, "I'm not leaving you." Sometimes the felled person tells them to leave them behind. Go on. Get away. Run.
Nope. They stay. Not wanting to walk away.
Throughout history there have been some terrific partnerships where one or both of them walked away. Jerry Lewis and Dean Martin met in 1945 and began performing together on stage as a comedy duo in 1946. They performed live on stage, on radio, television and movies. Their partnership lasted 10 years. Then it went south. Who knows what happened? But according to Jerry Lewis the two didn't speak for 20 years.
One of my favorite bands is the BareNaked Ladies, a Canadian group known for snarky lyrics and whimsical performances. But they're talented musicians and Ed Robertson, along with school chum Steven Page were complimentary musically to each other. They were buddies. For 20 years they made music together, along with the other members of the band. Ed and Steven were the main voices you heard though. Then in 2009 it was announced that Steven was leaving by mutual consent.
Breakups are sad. By the time Martin and Lewis split up I was just being born. When Ed and Steven split I had already been a 20 year fan of the band and it still pains me. It could easily be argued that Dean Martin found greater success after he and Lewis parted. Maybe Jerry Lewis did, too. But so far, now 7 years later I don't think the BareNaked Ladies are nearly as good without Steven as they were with him. And while I more enjoy his solo work than their work without him, I must say I think Steven is better with the Ed and the boys than he is by himself.
Sometimes people walk away. From love. From art. From work. From people they were once very close to. From people who were once vital to their own life, or craft. The closest relationships sometimes end up with one or both people walking away.
Better together. Sometimes it's true. At other times – like Dean Martin's success when he parted ways with Jerry Lewis – it's not true. Truth is, Dean Martin may have been able to establish a successful solo career in conjunction with being teamed up with Lewis. We don't know if them walking away from each other was the linchpin event history reports it to be. What we do know is that they parted company while they were very successful. At least outwardly.
Ditto for the two main founders of the Barenaked Ladies. And for John Lennon and Paul McCartney. And for Simon and Garfunkel (okay, never mind on that one – I mean, come on…Paul Simon really didn't need Art Garfunkel 😉 ) You get the drift.
NFL running back great Barry Sanders walked away from a spectacular career while he was still in his prime. He confessed that even though he was world-class at it, he really didn't enjoy football. Should he have stayed a bit longer? Who knows? When you see Earl Campbell and other retired NFL players who can barely walk – some of them can't – it's hard to fault Sanders for leaving the game while he was still healthy.
People walk away for all sorts of reasons.
Love
Hate
Health
Happiness
Anger
Desire
I guess people stay for the same reasons. But today, I want to focus our attention on our choice to not walk away. On our decision to stay — and more specifically, to stay no matter what.
While I might like to focus on relationships, it may best serve you to consider not walking away from a job, or a pursuit. Or a dream. Of course, it's easy for me to think about relationships because there isn't some pursuit or endeavor that I'd be willing to chase at the expense of walking away from a valued relationship. To each his own.
My professional life has been spent in the world of business. I've known many very successful business people who sacrificed – or walked away – from marriages and children (and even grandchildren) because the business meant more to them. But it doesn't have to be business. Any pursuit can become such a priority that no room is left for a person – any person. To these people, they make the proclamation, "I'm not walking away from my dreams (or whatever it may be), no matter what." So they don't. Instead, they walk away from people.
Sometimes we see people who have a remarkable ability to have congruency in their life with relationships and their pursuits. Paul Newman and Joann Woodward were married for decades, maintaining what appears to have been a good marriage while both having pretty spectacular movie careers, too. Those occurrences may be outliers, but we see how ideal they are. Yes, they're likely impossible for most of us, but something tells me that Newman and Woodward made each other a priority, then worked their professions accordingly.
But let's get on track if we can. It's about THE thing from which we will not walk away no matter what. It's personal. Maybe it's private. But whatever it is, it's powerful. Maybe for you it's a person, or a relationship (I'll include God and faith in that). Maybe it's a career. Or a hobby. Or it could be a location like a city or a state or country. It could be anything or anybody.
Whatever it is, it's something you will not walk away from ever. It helps you breathe so you'll never leave it.
Adversity. Obstacles. Hard times. Misery. Dread. Unhappiness. These are the Evil Six.
These are the big reasons why we walk away. But we don't walk away from everything because of these things. Sometimes we endure all of these things. Why?
Mick Fleetwood left home with his parent's support after dropping out of school at 15. He wanted to play drums. It was his obsession and love. Off he went to London in pursuit of the dream to make music for a living, specifically to play drums. Can you imagine leaving home when you're 15, after dropping out of school, moving to some big city so you can chase a passion? Do you suppose young Mick encountered any adversity, obstacles or hard times? How many moments or days (perhaps weeks or months) do you think he experienced misery, dread and unhappiness? But he stuck with it, refusing to walk away. Fleetwood Mac happened because he refused to walk away, no matter what.
Now I have to talk about talent when we talk about pursuits because natural aptitude matters. If Mick Fleetwood had been a no talent hack we'd have never heard of him. His drum playing would have been made only sadder by his refusal to recognize that he wasn't good enough. The number of no talent drummers (or any other pursuit you can think of) is incalculable. Many more are failing than succeeding. Some, maybe most, are walking away. Some of the stubborn ones – the ones who have low self-awareness (the most deluded ones) – they're refusing to quit.
It's a razor thin line don't you think? I mean, how do you know if you have it, or if you don't? Do you trust the feedback of friends? Family? Strangers?
Mick – like most successful people – found traction. Things kept building and progressing. Maybe that's the key. It's at least A key. Years pursuing something without any traction is likely a good indicator we should take aim elsewhere. But today we're talking about the things in our life from which we will not walk away — no matter what. Traction, no traction…it doesn't matter. We're not in it for the traction. After all, how are you going to apply traction to something like faith, or a marriage?
It really is about one thing. It goes by different monikers, but it's still the same thing.
Commitment.
Devotion.
There are many things to which we're only slightly devoted. When they're beneficial, or somewhat easy we'll stick with them. But when any of those evil 6 hit, we're looking to get out. Then there's Olympic gymnast Samir Ait from France who suffered that awful leg break during the vault competition. If that injury weren't bad enough – and it was – then the guys carrying him on the stretcher dropped him while getting him into the ambulance. Samir says he plans to train for the 2020 Olympics. I think it's crazy. I'd never get near that vault apparatus again…or a stretcher…or an ambulance! Samir isn't going to let any of the Evil Six force him to walk away. Well, until his leg heals he's not able to walk anywhere so there's that.
Safe to say that Samir is devoted to his sport. That, or he's nuts. Or both.
Crazy is relative though. I'm closer every day to my 39th wedding anniversary to the only woman I've ever been married to. Some would say I'm crazy. Others might call me devoted or committed. Truth is, I'm both. I suspect you are, too – but maybe your devotion is to something else.
Devotion and commitment appear crazy to people who don't understand it or can't relate to it. But so does walking away. When Barry Sanders left the NFL many of us were shocked. How could he do that? He must have been crazy! He was 2 years into a 6 year contract worth $35.4 million. He was still in his prime. It seemed crazy.
Crazy to stay. Crazy to walk away. Just plain crazy. Aren't we all? Well, I guess we are if we love something. So let's add that word to the mix of commitment and devotion.
Love.
It's just what you do. That doesn't mean it's always easy, but it means difficulties don't faze you. It's just part of it. Like injuries in sports…even devastating injuries. Or even risking death.
Bryan Clauson, considered the top dirt-track racer in the country, was in a bad wreck at a race in Kansas over the weekend. He died Sunday night. He was 27.
Bryan was a race car driver. Like many drivers, he had competed since he was a kid. He was experienced, passionate and leading a race that would have given him an historic, record setting championship in dirt track racing. But while he was passing lapped traffic he crashed, then his car was hit by another car. Racing cars was what he did. It's what he loved. He'd done it for more than a decade and he was only 27.
I enjoy cars. I enjoy driving fast, but I'm not a race car driver so I don't understand or fully appreciate the devotion to the risk. I can understand the adrenaline rush of driving a race car. I can understand the competition of it. I appreciate the technical nature of it, too. But I wouldn't risk my life to do it. Besides, at my age I can't relate to having done it since I was a little boy because that's not my experience. Visit other racers though and you'll hear a very different story. You'll encounter people who completely understand why Bryan did what he did. Ask Dale Earnhardt, Jr. who lost his own dad in a NASCAR race. Right now Junior is sitting out due to concussion symptoms, but Junior is a racer just like his dad – taking the same risks. Because it's who he is and what he does. He races cars.
In episode 4094 we talked about how hard it can be to quit a mistake that took us a long time to make. After all the time we've invested making the mistake, it can be tough to see it as a mistake. We don't walk away because we hope it'll still have some chance to work out. That's a case when not walking away just compounds the mistake…making it an even bigger mistake. But today, it's about that thing in our life from which we're not going to walk away from. It might be singular. It might be a few things.
I'll share with you mine, since this is my podcast. I'm not doing it to hold mine up as superior to yours, but I am doing it so you can learn. And I mostly want us to learn together because as always – it's about leaning toward wisdom.
I'm a Christian. It's not merely a designation. I know for some it is…a descriptor or identification. The Faith is something I won't walk away from. I don't say that with a confidence that means I'm not at risk. The world, my self-doubt, problems, distractions, my weaknesses — there are many things that could disrupt my faith. It's up to me to maintain the focus necessary to remain faithful. Some days I do it pretty well. Other days I struggle. But I persist by working to recover when I slip. I do it because it's important. It matters more than anything so I'm not going to walk away or abandon it.
My marriage – and my family. No matter what happens I'm not going to walk away from these people. When you've been married as long as Rhonda and I have…you've endured some tough times. Times when it might have been easier to just cry, "Uncle!" In modern terms, we'd say "tap out." Neither of us have. The Evil Six creeps in sometimes, but you shove them aside, or your knock them out and go on because your commitment is stronger than the Evil Six. It's not because the Evil Six have no impact or power, but it's because they don't have more power than your love, commitment and devotion.
Beyond those things, there are some things I enjoy, but I can't think of anything to which I'm devoted – to the point that I won't walk away, no matter what. I enjoy this craft, podcasting. I've been recording audio thoughts and producing audio content since 1997. I love it. I'm dedicated to it, which is why I've continued to do it for so long. But if it disrupted the two non-negotiable devotions – my faith or my family – I'd run away. I wouldn't walk. Because it doesn't matter nearly as much as faith and family.
This is where congruency and context emerge. Podcasting doesn't disrupt my faith or family. I guess there are some podcasters who may be far more obsessive about it than I am, but for me – it's not a problem. It doesn't have to be podcasting…it could be any hobby or pursuit. Here in Texas I know lots of guys who love to hunt, or play golf. They hunt as often as they can. They spend thousands of dollars a year to buy guns and gear, and pay for deer leases. Others spend thousands a year for green fees, driving ranges, clubs and other equipment. For some, it's disruptive to their marriage, but they don't care. They refuse to deprive themselves of any opportunity to hunt or play golf because they love it so. They tell their wife that she'll just have to deal with it. Does it destroy their marriage? I don't know. It doesn't strengthen it.
Our walk away point or our lack of a walk away point hinges on our love. What do you love – who do you love – so much that you will never walk away? Ever. No matter what.
Early in my marriage I confess that my career disrupted my marriage and my family. It was both intentional and unintentional. It was necessary, responsible and caused considerable conflict for me and Rhonda. I was a young father climbing up the career ladder for all I was worth. I wasn't sacrificing my faith or my family, but Rhonda struggled with my schedule. Shoot, I struggled with it. Working 80 hours a week to grow a company I had been put in charge of was exhilarating, but mostly I knew I had 3 other people who depended on me. Failure is always an option, but these people depended on me succeeding. It drove me. It drove Rhonda crazy. I was never able to fully help her understand that my career didn't come before her and the kids. My failure to communicate the congruency of it all is among my chiefest mistakes. I wish the younger version of me would have had the skills necessary to let her properly know how much I loved her and the kids…and why I couldn't walk away from the career chase. It wasn't because I loved the work. It was mostly because I loved them and I knew the burden I had to shoulder.
It was during those stress-filled years that I knew other business leaders whose marriage were imploding or exploding. Chasing the wealth, the power and whatever else fuels us – some did walk away from a marriage and family. They couldn't find resolution to make both work. Something had to give, or so they thought. Too frequently it was the marriage and family. That was never an option for me because my career chase was happening because of my wife and kids. They were what I mostly loved. I wasn't going to die for my job or career, but I'd have happily died for my wife or my kids. Nothing has changed. Except my tribe has grown and now there are a few more people I'd die for.
My legacy matters. It's not my work. It's my faith and my family. For me, for as long as I can remember, it has boiled down to what matters as I lay dying. I know that's morbid for some, but for me it's clarity. My faith provokes it because I know we're going to live forever somewhere. Where depends on how we live here. Years ago while I was writing out some ideas for a sermon I was preparing I had a thought I wrote down.
Eternity changes everything."
So when I talk about the things that matter as I lay dying it's not coming from a morbid place. It's coming from supreme clarity and objectivity. But you know that because we've all heard that adage that nobody on their death bed ever said, "I wish I'd spent more time at work." Live fools say that, but dying people gain instant wisdom. Funny how that happens.
I'm gonna close today's episode with a song recorded by Warren Zevon who died on September 7, 2003 two weeks after this album was released.
Warren Zevon first got on my radar because I was (and still am) a big-time Jackson Browne fan. Excitable Boy was Zevon's 1978 record with the hit, Werewolves Of London. Browne produced that record. Zevon hung with musicians I admired. Stevie Nicks, Lindsey Buckingham, Linda Ronstadt, Bonnie Raitt, Eagles, David Lindley and many more people whose records were in my collection at the time. Excitable Boy was released in January 1978. For some reason I remember it being among the biggest hits after the death of Elvis (who died in August 1977).
Zevon made many appearances on the TV show of another guy I really enjoyed, David Letterman. He wrote dark songs, but I was always attracted to them. I've never shied away from dark songs. How else can you explain my love of John Prine? 😉
Warren was diagnosed with incurable cancer in the fall of 2002. He wrote and recorded this record you're listening to, The Wind in 2003. Dave so admired Warren that on October 30, 2002 he was Dave's only guest for the entire hour. We all knew it would be Warren's last appearance. He was frail, but in good humor – as always. You can find video of it on YouTube. Letterman acknowledged his friendship with Zevon on his own retirement show, too.
This album was awarded Warren's only Grammy – for Best Contemporary Folk Album – in 2003, posthumously. He wanted to live long enough to see the next James Bond film and the birth of his twin grandsons. He managed to do both, but first he wrote and recorded this song because Warren knew that you never walk away from the things you hold in your heart.
What will you wish you'd not walked away from as you lay dying?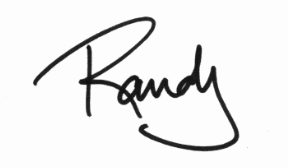 How Can You Help The Podcast?
Leave us a review at iTunes
Pick your favorite way to support us financially
Join the conversation at our Facebook group
Tell your friends. Promote the shows on social media.