Podcast: Play in new window | Download
Subscribe: Apple Podcasts | Android | Email | RSS | More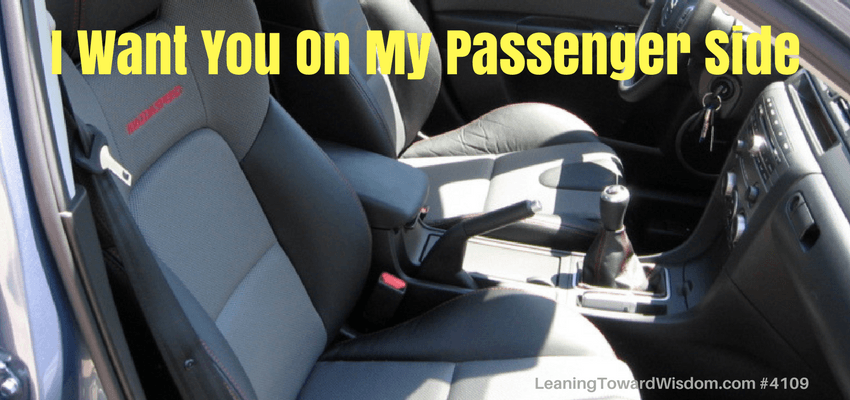 I had clunkers. A $400 blue Chevy station wagon. A 1954 GMC pick up truck that had been left in a farmer's field, or barn. Then a brand new 1972 Pontiac Lemans. Orange. Sundance Orange according to the GM color code. White leather interior with a black dash. Bucket seats. No console. It was a car I owned for many years until I got in a fight with a speeding dump truck running a red light. The dump truck, not me. Sundance lost the fight in a knock out. Broken frame. That was the end of life for a car that had been with me since I was 15. It had been a good decade.
In that gap between the bucket seats was just an empty space. When you want the girl to sit by your side – on the passenger's side – that doesn't work. Not if you'd prefer she sit close. I had found a really large pillow, covered it with some orange fabric and wedged it into the empty spot to provide a soft seat. I'm smiling just remembering it. It seems so ridiculous now that I'm old, but it was a staple item in Sundance.
It epitomized my desire to find the right person to be on my passenger side. And to find the right person to join on their passenger side. That title art is a blurred out image of my current car. More bucket seats. A console with a 6-speed manual transmission. No room for sitting close, but there is a passenger side and I still care who sits there. These days it's more about comfort than closeness. That happens with age. 😉
There are many young people in my life. There always have been. When I was young I intentionally surrounded myself with older people. I still do that, too. But when the demographics shift and you wake up to realize, "I'm the old guy" you lean into serving kids. At least I do. High school and college age young people.
I have no problem remembering those days because here's what you younger people may not know. When you get older you're gonna feel just like you do now. Forty isn't going to feel any different than twenty. I don't mean you may not feel a few aches and pains. I mean in your head you're going to feel just like you do now. And kids, when you're two, three, four decades down the road…you'll still feel the same way you do now.
That doesn't mean your opinions won't change, or that you won't grow. It just means you're not going to feel so differently. The same teenager that wanted somebody sitting close by me – the girl in my life – is the same guy I am today. That's what I mean.
I'm going back to my own youth because for most of us that's when we're most amped up about what our future life is going to look like. Particularly, who is going to join us? Who is going to occupy that passenger side?
I see it in the young people who occupy my life. Except for the ones who are in love already, all the others are occupied to some degree with wonder. Wondering who is going to sit on the passenger side.
Yeah, in the song it's a metaphor for who will be by our side as we go through life. A spouse. The special somebody who can help us through life. The person with whom we can begin a family.
But there are others on our passenger side. Close friends. Supporters. Kindred spirits who invest in us and allow us to invest in them.
Last year I began collaborating with a guy named Leo Bottary who is among the top tier people in the value of peers. Leo co-wrote a book, THE POWER OF PEERS. I produce his podcast, Year Of The Peer. Leo and I both understand how valuable it is to be in the company of valuable people. It matters who we put in the passenger side…and in the back seat, too. The people who surround us impact our lives.
Some are unworthy to occupy your passenger side. Let's back up though and look at ourselves because there's this constant companion riding along side us all the time. Ourself.
EQ used to be self-awareness and social awareness. Now it's fancier. Emotional Intelligence. 
It begins with YOU. Maybe it's time to be better as the passenger of your own life. No, it's not crazy. It's practical and necessary. It's that "you are wherever you are" phenomenon.
I typed in "inner critic" in the search bar for LeaningTowardWisdom.com and here's what popped up. Quite a few results. I talk about it a lot because it comes up a lot. Head trash is a real problem for everybody.
Before you can fret about who is on your passenger side you need to worry about whose behind the wheel. Yep, that would be YOU. The passenger isn't going to matter if the driver is inept. And if the driver is inept then what kind of quality passenger do you think will jump on board? Yeah, it won't likely be the kind of passenger who can most help you. Or be helped by your driving.
You have to get a grip on yourself. This is one time when selfishness is required because self-awareness is critical. So is accountability!
You're drawn to excuses. All the bad things that have happened to you make you think certain things. Things that aren't necessarily true. Things that don't matter, but things that are really holding you back.
They make you feel better only because they make you think your bad choices, your bad behavior and your neglect are justified. Like moths to a flame we're drawn to them because accountability – the stuff we need to grow and transform our lives – is hard. And not fun.
It takes hard work – lots of it – to have accurate self-awareness so we can surround ourselves with passengers capable (and willing) to help us. Throughout my life I've seen too few people willing to put in that kind of work. The easier course is to be judgmental toward others. Or toward circumstances. Blame games are always easier than accepting responsibility. But blame games don't make better drivers of us. And they sure don't make us attractive to the right passengers in our lives.
Baggage. We've all got some. Sometimes it's that baggage that sits prominently on our passenger side. Big mistake. That's something in our passenger side that we need to hit the eject button like James Bond could do in his Aston Martin.
Self-doubt. Fear. Our inner critic. Those are bad baggage passengers.
Neglect. Abuse. Those are even worse baggage passengers.
But none of them are worth keeping around. Every single one of them – and many more – deserve to be kicked out of the car of your life.
Some of them leave, but keep coming back. Maybe the best you can work toward is to stretch the gaps between their appearances in your life. They'll all weigh down your ride, slow you down or wreck you.
But we're talking about who or what we WANT on our passenger side. It assumes you don't want these things – or these people – on your passenger side, but that may not be a correct assumption. Too many of us want excuses. We prefer to have Suffering sit right beside us…wrapping ourselves in the comfort of belief that our troubles aren't our fault, or our responsibility. If not for this, or that, or the other — we'd surely be successful. Our lives would be everything we hoped if we only had the luck others seem to have. Right.
"Shot gun," we'd say when we were teenagers piling into a car to go cruise around. That meant we wanted to ride in the front passenger seat. It was more desirable than being stuck in the middle of the back seat. Unless there was a girl with you. But we're not talking about that. 😉
Our desires aren't always the best gauge of determining a solid shot-gun rider. For growth, transformation and improvement we have to get our desires aligned with our true needs.
"What's stopping you?" I ask myself that question all the time. I got in the habit of asking employees that question through the years, especially employees I was coaching to elevate their performance. As I morphed into serving business owners, CEOs and leaders I started using it because I found it wasn't being asked often enough. Mostly, it wasn't being answered.
It doesn't take long, if you've got a passenger willing to help you face the truth. Big IF.
Here's how it often goes.
Me: "What's stopping you?"
The Other Person: "I don't know."
Me: "Sure you do. What is it?"
The Other Person: "I just need more time."
Me: "To do what?"
The Other Person: "To figure some things out."
Me: "What are figuring out?"
It goes on that way until the person realizes there's no more place – and no time left – to hide. They knew it all along. Or not. Some honestly think being stuck or saddled with a bad passenger is their own bad luck or misfortune. Others know better, but until they're ready to hear it – you're wasting your breath trying to show them the truth. Accepting Truth requires a mind ready to receive it. Timing is everything.
Who do you want on your passenger side? What do you want?
During our dating days we likely had a variety of people sitting on our passenger side. Some were quite close to us. Then something changed. Maybe it was sparked by some specific incident. Maybe not. Maybe it was just the passing of time together that made us know this person isn't really who I want sitting in that spot. Until we found that somebody we did want. And they wanted us in that spot in their life, too. It's terrific when it works out that we both want each other in the passenger side. And it's awesome when years roll by and we still both want each other on our passenger side.
Two people simultaneously driving and sitting shot gun — in each other's life.
Paying attention is mandatory. Not just sitting there passively, but watching the road and each other. Looking for signs of where we can help.
Take a long road trip. After hours of driving your eye lids start flittering as you battle staying awake. If the person on your passenger side isn't mindful, you go it alone. Mile after mile. But if they're paying attention, they can help. Maybe they can drive a bit while you rest. But maybe all it takes is conversation. Engaging us. Suddenly our brains spring to life and we're able to keep on rolling.
Going it alone literally is tough enough, but going it alone in life with somebody in the passenger side who isn't paying attention is miserable. Or going it alone because the person we want on our passenger side doesn't want to be there. Or no longer wants to be there. It's the pain of wanting to be with somebody who doesn't want to be with us.
It might also be the pain of somebody who wants to be there, but they want the responsibility of helping you. Sometimes I see that and I always wonder, "Then why do you want to be there?" If you're unwilling to do the work required of being a solid shot gun rider, then why would you want to ride there? Some just enjoy that view I guess. But that view bears the responsibility of some work – some service!
Why occupy the seat if you're going to be disengaged? Why want somebody to occupy that seat if they're going to just sit there lost in their own world? Nobody is being served.
Service.
The passenger side is a metaphor for serving somebody else. Presumably somebody very important to us. Wanting somebody on our passenger side presumes there's somebody important enough that we want them by our side. But it's reciprocal. We want to occupy that space for them, too.
We watch some old western movie involving a stagecoach ride. Up top is the driver. Passengers aren't allowed to sit beside him because he doesn't know who these people are. Not really. Why would he make himself vulnerable to somebody who might be ill-intentioned? Better to go it alone than to risk having some scoundrel sitting beside you.
There are many things worse than being alone. Sitting next to danger is worse.
But it's possible to align our best interests with somebody else's. Sometimes the stagecoach driver would invite somebody up top to ride along side him. The guy was probably trust worthy and good with a gun. A nice guy to have by your side when you're driving a stagecoach through dangerous territory. It was also good for the shot gun rider (armed literally at times with a shot gun to protect the stage). By watching out for the driver the rider knew his journey would be safer…and the destination more likely.
Service matters because we care about the destination. It all makes the journey worthwhile.
The person on your passenger side knows what you most need, when you need it. And they willingly provide that because it's about YOU, not them. It's not selfish, but it is self-serving. They make your life better. They help you. They support you. They correct you. They hold you accountable. They ask you tough, but necessary question. Necessary if you're going to keep moving forward. Necessary if you're going to improve who and what you are.
Sitting by our side means they have an interest in our success. They're not driving, but they want our driving to be as good as it can be. They don't want us to fail or to get it wrong. They're riding shot gun to help us arrive safely.
Where are you headed? Where do you want to go?
Ditch the baggage that's in your way. Plant the right person in the passenger side and get on your way.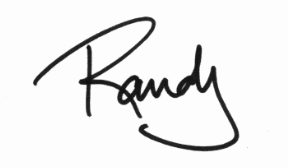 How Can You Help The Podcast?
Leave us a review at iTunes
Pick your favorite way to support us financially
Join the conversation at our Facebook group
Tell your friends. Promote the shows on social media.