Podcast: Play in new window | Download
Subscribe: Apple Podcasts | Android | Email | RSS | More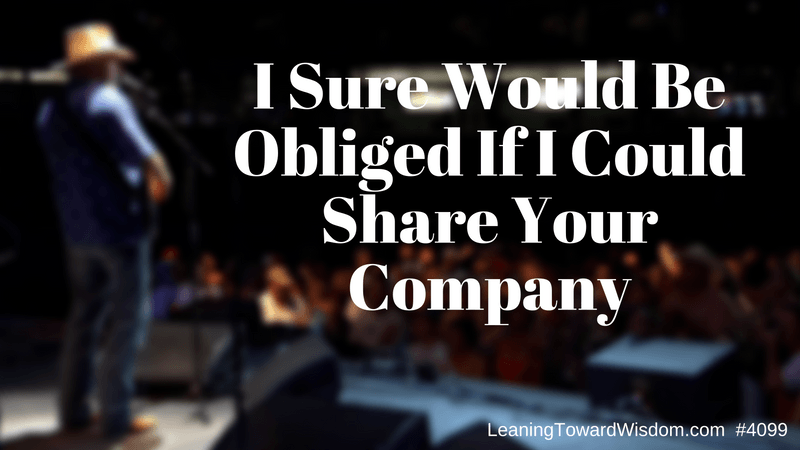 Summer. 1973. Baton Rouge.
I was a year of being earlobe deep into what had come to be known as "progressive country." It had really started the year before. At least that's when I became aware of it. Today, with some historical perspective that evaded me at the time, it had been brewing for a little while just a state away over in Texas. This music didn't come out of Nashville. Fact was, the Texas boys hated Nashville. And Nashville hated them back.
Austin was the place. Dallas, too. Ft. Worth. Houston. El Paso. Amarillo. Texas. All 268,581 square miles of it. 773 miles across. 790 miles long. So many stories. So many guitars and songwriters. And truck drivers. And cowboys. Peer down into the hill country, on into Austin in 1972 where the University of Texas had one of the larger enrollments in the country. I can't remember, but Ann Arbor, Michigan – home to the University of Michigan – may have been one of the few schools with more students.
But the time was equally important. Not just the place.
Eleven Olympic athletes from Israel were murdered by Arab terrorists in September 1972. We all watched anxiously as Curt Gowdy walked us through the horrible events. If that weren't bad enough, back in January 5 White House operatives were arrested for burglarizing the offices of the Democratic National Committee the start of the Watergate scandal. That same year up in the Andees Mountains 16 survivors of a plane crash were rescued. Turns out they survived by cannibalism. On a brighter note, the last ground troops withdrew from Viet Nam.
If environment is gravy, then timing is the chicken fried steak. The time was right. I was 16. The time was not just right over in Austin, Texas. It was right for a high schooler in Baton Rouge who had fallen in love with some guy nobody had heard of…Willis Alan Ramsey. In the summer of 1973 I finally got to see him play live. It was a progressive country outdoor festival with the likes of Jerry Jeff Walker, Jimmy Buffett (this was well before the Parrothead craze…back when Jimmy was writing terrific stories set to music), B.W. Stevenson and I wish I could remember the others.
In 1973 America – the band – had released their 3rd record. The first track on it was this song – Muskrat Candlelight by Willis Alan Ramsey. I had all 3 of their records. Three years later, in 1976 a group whose music I did not listen to – The Captain & Tenille – recorded it and sadly, their version went higher on the Billboard 100 than either America or Willis. Proof that much of the country were idiots even back in the 70's. Some things just never change.
I was in a phase like most teenagers endure. Mine was almost always centered around music. Music has provided the clearest timeline of my life. The Beatles broke up in 1970, but I wasn't a big fan. Instead, I was listening to Pink Floyd, Led Zepplin, The Who and Jefferson Airplane. Which is interesting that hard rock preceded my love affair with progressive country. Go figure. I was diverse in my tastes. I still am.
Papa John Creach, the blues violinist for Airplane was about as close as I had come to country music by the time 1972 rolled around. And by the summer (really early fall – September or so) of 1973 I was wearing out the first two records by Poco and Pure Prairie League. Living in a college town myself helped. Over in Austin, they had UT. In Baton Rouge we had LSU. And the two weren't so different. Two big schools in the south. Two areas of the country where music was a big deal. And when you've got a big population of college kids, you're going to have exposure to great music that isn't so mainstream.
And like I said, the time was right. With all the stuff going on in the world, it was time for this renegade outlaw brand of country music to take flight. Nashville wanted no part of it. Seems the folks who had made it in Nashville, even the younger stars at the time, didn't want to risk upsetting the old regime. A story was told about one of the Austin boys going to Nashville for something and he saw an album cover of the Flying Burrito Brothers taped on Ralph Emery's door (he was a powerful Nashville DJ at the time) with a big red X marked across it and the words, "This is not country music." I think I read that in Rolling Stone at the time, and being a fan of the Burrito Brothers – and not the traditional twangy country music – I remember thinking, "He's right. It's not country music. It's something better."
It'd be years later that I'd learn more of the back story of some of the people whose music marked my time as I left high school and entered LSU. Who knew that many years later I'd spend the better part of 20 years running a retail company in Dallas that prominently served the neighborhood where Willis Alan Ramsey grew up – Highland Park, the most affluent part of Dallas. It sort of blew my mind that Willis graduated from a prominent affluent high school. Who'da thunk it?
Dallas wasn't on my radar in the summer of 1973 as I sat outside watching these guys who had been in my ears for a few years. I knew Willis had come from Dallas, along with B.W. "Buckwheat" Stevenson. Prior to all these Texas cats my only exposure to Texas music really was ZZ Top. They were right there with Led Zepplin for me. In fact, they were higher on my music chart. Tres Hombre was released in 1973 and it was like a jetpack strapped to the backs of all three Houston boys who lived in our cars thanks to 8-track tapes. By the time I was sitting on a blanket avoiding a guy who drank too much, and listening to Jimmy Buffet for the umpteenth time…I was listening to ZZ Top and Jefferson Airplane and Crosby, Stills, Nash & Young as much as anything else.
Here's a footnote. There was a pretty short period of time where I think I went to see Buffett six times straight, even driving over to Lafayette to see him. His early stuff was a big player for me. Then he lost me. But look at all the fortune he made. Good for him. When I first learned about Buffet he was part of Jerry Jeff Walker's crowd. I had heard Walker was helping him and because LSU was a happening place, Jimmy was in town quite a lot back in those days. He was from Mobile, Alabama so the Gulf Coast was his stompin' ground. Lyrically, Buffett was top notch.
Gram Parsons was part of those Flying Burrito Brothers. He died just days before one of favorite records was released, Crazy Eyes by Poco. Richie Furay, leader of Poco, was enormous for me. High harmony and I've spent hours and hours listening to him. That record – Crazy Eyes – was partly homage to Parsons. The Byrds were bigger than the Burrito Brothers ever could have been, but they were just slightly ahead of the timeline for me. By the fall of 1973 it was all over but the shouting for The Byrds. By then, Texas was ground zero for the stuff that was impacting me – at least the country or folks kind of stuff. Well, that and ZZ Top.
Another Dallas guy, Stevie Ray Vaughn, would come around much later. But this guy from Highland Park, Willis Alan Ramsey, was the guy. I kept his album on the turntable a lot. I know I went through 2 copies of it, buying a 3rd. I won the first one from a local Baton Rouge radio station, WFMF – Loose Radio. I don't recall how I won it, but I remember they were giving it away…probably some "be the 13th caller" kind of a thing. At any rate, I remember going to the station to get it and rushing home to play it. That was in 1972 when it came out. Here I am a year later watching him play live for the first – and only time of my life.
Outdoor festivals – even if they focus on music that's really important to you  – aren't the best way to experience such artists as Willis. Not for me, any way. Too much rambunctiousness and nonsense.
We all thought Willis would give us a string of great records. But it never happened. Like so many others, I waited. I was busy listening to other artists. Work. School. A girl. It's not like I was obsessing, "Willis? Where's that next record?" But we just never heard anything. And over time it turns out Willis was right in saying, "What's wrong with the first one?"
Nothing. Nothing at all.
Of the 11 tracks on the record, 8 have been recorded by other artists. Pretty amazing. One man. One record. Forty plus years. It was such a cult draw among those of us who appreciated that type of music, I often thought – "how do you top that?" Surely, Willis must have felt or thought that a million times. When B.W. Stevenson broke through with his hit, My Maria, I read in Rolling Stone how backward and shy he was. Later, I heard how he desperately wanted to make it so he'd record more pop type records hoping to crack the charts. Poor B.W. couldn't stay true to his roots, but in the summer and fall of 1973 he was. B.W. had recorded what was to be the first airing of Austin City Limits, a TV show featuring great music. That was in 1974. Unfortunately, the recording wasn't up to par and got ditched. The next night Willie Nelson's performance was taped and that became the first episode. Makes me wonder what might have been if that recording of Buckwheat had turned out okay. Such is the life of timing and good or bad breaks.
I arrived in Dallas in 1989. A year earlier, we lost Stevenson when he died during a heart surgery. He'd been overweight most of his life. He was only 38. He and Willis were within 2 years of each other in age. Both from Dallas. And in 1973 both were sharing a stage in Baton Rouge filling our ears with — well, okay, it was outdoors so it wasn't that clear. Even so I was glad to be there.
As I was thinking of today's show it dawned on me how brief my obsession really was with progressive country. I was 16 or so when it began. And by the time I was 18 it was over. Well, it's never really ended, but it's like a kid who will only eat one thing on his plate at a time. The green beans on my plate in those years was this genre of music. Unlike green beans, I wanted to consume this though. And I devoured it. From one man bands like Willis to bigger bands like Poco…I enjoyed the lyrics, the steel guitars, the harmonicas and the harmonies.
The Eagles erupted during this time, too. Their first record was released in 1972. That same year I had found an artist I'd never leave, Jackson Browne. Linda Ronstadt had become mainstream and given rise to some of the southern California evolution. Browne hit my radar while with the Nitty Gritty Dirty Band, another progressive country group I listened to. So you can see it was a boiling pot of great music by the time 1973 hit.
Eagles and Jackson Browne would grow in their musical prowess. Not that the others who survived didn't, but those two in particular did what few were able to do. If B.W. Stevenson wanted to make pop work, well, it didn't. Not really. He recorded some crappy songs. Jerry Jeff Walker who has one of the best voices I've ever heard never veered from what he was, or ever wanted to be. He did do a jazz type record, but it was so him. Suited him well. Walker never left the Austin music scene. Not bad for a kid born in New York named Ronald Clyde Crosby. Jerry Jeff sounds so much cooler.
Buffett? Well, we all know what turn he took. The boy did good. REAL good. Eagles did real good, too. ZZ Top? Well, they clearly sold out to schick, but I still listen to Tres Hombre pretty regularly. Jackson Browne? I still love his music, but hate his politics. And Late For The Sky is still one of the records I'd take if I could only take 3 with me.
Then there's Willis. About once a year I go on a scavenger hunt looking to see what he's up to. For a number of years he was completely out of sight, living in England. At some point he came back and word started filtering through the Texas music scene that another record was going to happen. He lived in Colorado somewhere and was supposedly working in his own studio on it. We all collectively rubbed our hands together in anticipation. But nothing.
Life resumed as normal. Other music filled the air and my ears. About once a month I'd revisit this record and almost always play it multiple times in a row. Every track. Over and over again. Then I'd forget about it for another month. Maybe a bit longer.
Late in September when I lost Rosie, our female White West Highland Terrier, I couldn't help but think of all the songs that contained her name. One of the first ones that came to mind was a song I've already shown you, "Goodbye Old Missoula." He sings, "I met a girl named Rosie, sweet as she could be. But I guess that Rosie, didn't have eyes for me."
That prompted some recent nostalgia with nearly a lifetime love affair with this record and a man I've seen perform live just one time. And then not under ideal conditions.
The other day I was on the treadmill at the gym listening to this record and thinking, "I'd sure like to talk to Willis." For a flash, I considered reaching out, but time and history have shown me he's not much for talking or sharing. And a collection of 11 songs is all I have to really understand him. Well, that and some wordsmithing done by various music reporters through the years – and some interviews with folks who knew and know him – I've got some picture of the man. Is it accurate? I'm not sure, but it's the story I've crafted about him based on what I've learned and no doubt what I hope him to be. It's idealistic for sure. Cause that's how I prefer to roll.
Born in Birmingham, Alabama…growing up in Dallas, Texas. In Highland Park at that…I listen to the record with wonder at how a kid at 21 can release this kind of record. And how old was he wrote some of these? He doesn't sound a privileged guy from an affluent neighborhood, does he?
It sparks so many questions, which may be why he's an enigma. And that may be best.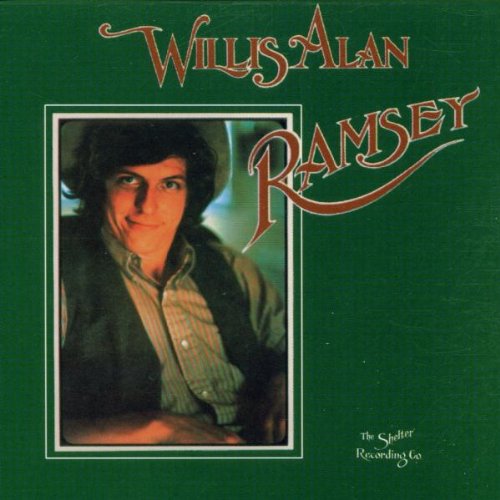 Willis Alan Ramsey isn't a one hit wonder. He's a one album – one remarkable long enduring record – wonder. From Widespread Panic to Lyle Lovett, music folks will talk about how impactful this record is for them.
Such high praise – the record achieved critical praise the moment it was released – so soon. Is it harmful to a career? It can be. Is that what happened? Or did Willis just have these 11 songs that had to come out, and when they were out…he was good with it. Done.
Like Woody Guthrie, I'm just a boy from Oklahoma. Not as impoverished as Guthrie and not likely as well off as Ramsey. No matter. We all come from somewhere. And we're all headed somewhere. In between we've got whatever living there is. There's love. Falling head over heels for a girl. There's heartbreak. The struggle to create art (or business, or whatever it is you create). There's where we're from and where we feel like home.
For me, it's here in north central Texas. I've been here longer than anywhere. I may be a Sooner football fan, but like the bumper stickers say, "I wasn't born here, but I got here as fast as I could." Marrying a Ft. Worth girl helped matters some. As much as I may hate Austin during college football season I love what Austin has done for me musically. And I can't image life without the progressive country scene that emerged because guys like Jerry Jeff Walker, Willie Nelson, Waylon Jennings, Guy Clark and others bucked Nashville to do their own thing in their own way.
In an era where some teenage girl can hit a stage with auto-tune and a skimpy wardrobe, I'm pretty thankful that when I was 16 or so this record landed on my turntable. It's had a home in my head and my heart ever since.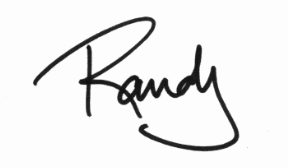 How Can You Help The Podcast?
Leave us a review at iTunes
Pick your favorite way to support us financially
Join the conversation at our Facebook group
Tell your friends. Promote the shows on social media.