Podcast: Play in new window | Download
Subscribe: Apple Podcasts | Android | Email | RSS | More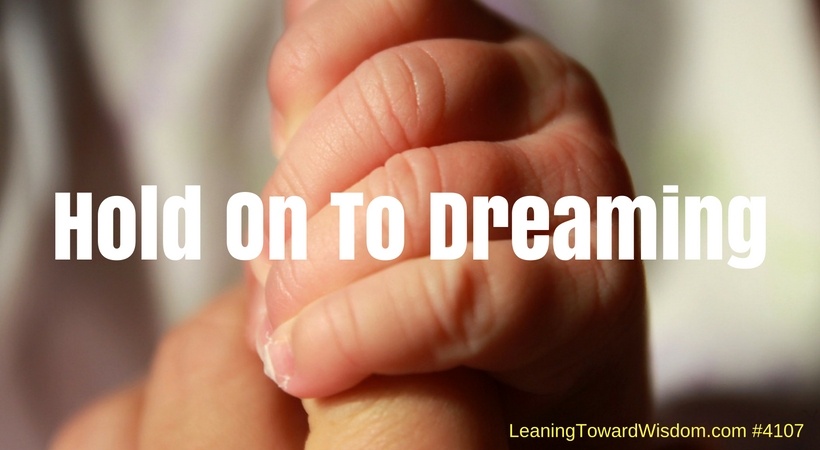 "Oh, don't pay him any mind. He's a dreamer."
When I was a kid I'd hear that said of other people sometimes. As I grew older I'd sometimes hear adults talk about some "wild eyed" dreamer. Usually it was aimed at a man who couldn't keep a job. Or a man who'd jump around from thing to thing, always hoping (dreaming) the next thing would be the BIG one.
In my younger days I chased opportunity and realized some people might view me as that wild-eyed dreamer. I didn't resent it. Or agree necessarily.
I never chased money. Never wanted to "be rich." I wanted accomplishment. Wanted the work to matter. The younger me didn't know how to properly label it, but the word is and was – SIGNIFICANCE. Getting something meaningful done was the quest. And yes, that meant making it, whatever that means. We all understand it even if we don't know quite know how to map it out.
Of course, the deal with making it is — I'm not sure most of us reach or recognize an actual spot where we feel "okay, now we've made it." It's that constant quest for more. It's why enough is never enough.
Conversations ensue almost constantly about passion, a favorite topic of people who hate their job and dream of Internet riches. There are hundreds of millions of dollars spent each year by people who want to leverage the Internet to make money. Most of the people getting rich are those claiming to teach people how to do it. The con men are everywhere, and that's not just the cynical or skeptical me talking. Con men have historically been among the world's best salespeople. And since my roots are in sales, I'm not one of those naysayers about salespeople. I don't think it's a shameful profession. I've got high regard for it, which is why it irks me that scammers thrive. But…
The point is PASSION. People want to fulfill their passion and get rich at the same time. It's a common dream that fuels the success of some scammers.
But there's a problem with the dream of fulfilling one's passion. Not all passions are marketable. Just because you love it doesn't mean you can make a living doing it.
The market makes winners and losers of us all.
If people don't want it enough to buy it, then your passion isn't going to make a bit of difference. Passion, dreams, hopes, desires. It's a hodgepodge of stuff that fuels our lives. Not everybody's pot is the same. Some have filled their pot with expectations that just aren't reasonable. Others have an itty bitty pot that isn't anything all that spectacular. Yet both can seem light years away from reality. Such is the nature of holding onto a dream. Or to the act of dreaming.
Money seems to be central to most dreams. Or the objects money will buy. Except when there's something we know money won't buy. Like good health. Or a good relationship. Or contentment. Or peace of mind. Well, you get the idea. There are actually quite a lot of things money won't buy. Shoot, money won't even impact them unless we let it…or unless we wisely use it. But big 0r bigger money isn't necessary for the really important things.
Well, I don't want to dive into a deep discussion about business, or marketing, or making money. It's not that I dislike those things. Fact is, I spend most of my time thinking about and pursuing all of those things. Professionally.
Personally, I tire of them though. I find joy in what some may think is simple and stupid. Great cartoons in the form of Ballard Street. Great music in the form of some favorite musicians. Great company (and conversation) in the form of family, friends and interesting associates. Podcasting these stories to help provoke you to think and grow — and to help myself, too.
Holding on to dreaming isn't about the dream (whatever that may be), but rather on the act. The act of dreaming. It's a good habit. I don't care what people think or say. I'll contend that we need to hold onto dreaming. It's the stuff of accomplishment. The stuff of getting things done…better things!
I don't mean fantasizing. That's what you do when you dream about what it might be like to win the Publisher's Clearing House Sweepstakes. I mean dreaming in the sense of thinking of what might be possible, then doing something to make it so. That doesn't mean it'll happen. It just means you're willing to pursue it. If it's strong enough – and if you're committed enough – it means you're also willing to endure the tough challenges and struggles.
Dream anyway. Hold on to dreaming. Act. Strategize. Create a process.
To make your dreams come true.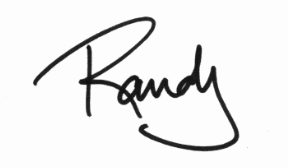 How Can You Help The Podcast?
Leave us a review at iTunes
Pick your favorite way to support us financially
Join the conversation at our Facebook group
Tell your friends. Promote the shows on social media.