Podcast: Play in new window | Download
Subscribe: Apple Podcasts | Android | Email | RSS | More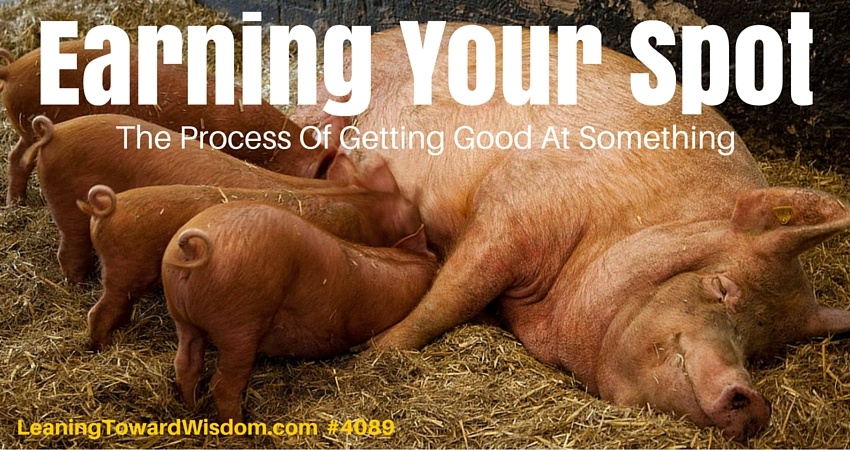 "In the long run, we shape our lives, and we shape ourselves. The process never ends until we die. And the choices we make are ultimately our own responsibility."  ― Eleanor Roosevelt
Earning your spot is your responsibility.
"If you could kick the person in the pants responsible for most of your trouble, you wouldn't sit for a month."   ― Theodore Roosevelt
What a couple, huh? The Roosevelts had some collective wisdom, and pithy quotes.
Excuse making has been elevated to a world-class art by people otherwise unsuited for success in much else. They're too busy finding people, circumstances and situations to blame for their inability to find success, much less mastery – or really getting good at something.
"Ninety-nine percent of all failures come from people who have a habit of making excuses."   — George Washington Carver
And it is a habit…making excuses. It's easy. Common. And a way too convenient truth. Well, a truth that we think is true. Never mind that it's not true.
Your ability to get good at something – to accomplish something or to achieve something – isn't because of somebody else, or something else. It's up to you.
I want to begin by focusing on YOUR spot. This isn't about earning THE spot, or THE TOP spot. Talent has a lot to do with that. I'm a 6 foot white guy who has never been able to leap. Had I been fanatical about playing basketball (and I never was), playing in the NBA just wasn't going to happen because I don't have the natural ability to do it. Never mind that I didn't have the desire. There are likely many young men who do have the desire, but just lack the talent necessary. Even though their moms keep telling them they can be anything they want — moms can be quite delusional. More so than most perhaps.
There's also luck. I'm not going to neglect acknowledging the presence of luck. Call it random chance or serendipity or anything else you'd like, but it does exist. Only the most arrogant successful people would deny it because they prefer to think they're just that much better than the rest of us. Maybe they are, maybe not.
Ecclesiastes 9:11 "I returned, and saw under the sun, that the race is not to the swift, nor the battle to the strong, neither yet bread to the wise, nor yet riches to men of understanding, nor yet favor to men of skill; but time and chance happeneth to them all."
Sure, time and chance happen to all of us to some degree. Doesn't that just irk you when you hear yourself saying, "Life isn't fair." Of course it's not. Never has been. Never will be.
Crooks sometimes prosper. Honest, hard-working folks often never find success. Failure is always an option. Success is never guaranteed.
Earning your spot isn't about whether or not we'll be wildly successful. Nor is it about recognition or acclaim. It's not even about being world-class. Mastery is the goal.
Mastery is about putting in the work to become comfortably competent.
You hear lots of music here. These artists are often incredible. They're accomplished musicians and singers. Many of them are relatively unknown – kinda like me as a podcaster. They're more talented at their craft than I am mine, but still – after nearly 10 years of podcasting I'm confident, comfortable and competent. Comfortably competent.
Mastery's enemy is sustained focus. Too many of us dabble. We play around with an activity or endeavor. Then something else catches our eye and we shift focus off that activity to pursue something else. The cycle continues. Oftentimes it requires stumbling onto something that so captures our attention – we break the cycle. Life can require something drastic to get our attention — or to help us figure it out, which may mean just helping us get our act together! Other times we stumble into something that is ideally suited to us and we're in our element.
Until we settle down and concentrate on truly learning something – learning it well enough to be comfortably competent at it, then we'll never master it. Mastery isn't elusive because we're stupid, or because we lack the capacity. Most often it's because we simply haven't put in the work necessary.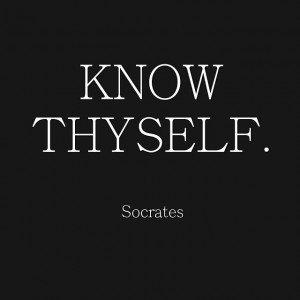 Our natural aptitude has to match the endeavor if we're going to truly master it. Steph Curry could no more be an NHL All-Star than Jamie Benn (Dallas Stars Captain) could make the NBA All-Star team. Both men are playing the sport they're ideally suited to play. We're no different. I suspect quite a lot of us are pursuing or stuck in some arena that's not ideal for us. Few things impact mastery more than putting ourselves in the best situation. That requires a heightened sense of self-awareness. As the ancient Greeks fondly preached, "Know thyself."
Speaking of Steph Curry, I read a Washington Post article the other day with this headline, "The hidden price Steph Curry pays for making the impossible seem effortless." According to the article Curry shoots around 2,000 shots a week. He takes a minimum of 250 a day, plus another 100 before every game. The guy works at it. Hard. He knows he's got the natural aptitude, but he also knows he's got to put in the effort to improve. Being good is hard work.
Knowing yourself is also hard. A worthwhile endeavor – maybe as important as anything we could do in order to reach toward mastery – but crazy hard. And not something that comes naturally to many. In fact, I suspect most people have no idea how to even begin to really understand themselves, and what they're best suited for. That's why you can Google "assessments" and get 110 million results in a little over half a second. We're curious about ourselves. For good reason.
Don't mistake perfection for mastery. The road to mastery is filled with failure. Lots of it. Pushing through that failure is key. I talked about it in episode 4010 where I talked about the value of the process. We instinctively know this, but life and the world has a way of beating it out of some of us. As children we crawl around until we suddenly decide we'll try to stand up. We've watched everybody around us standing up, walking around. Why can't we do that, too? So we try. And we fall. But we try again. Again, we fall. Until we succeed. Then we keep doing it until we don't think about it. Walking becomes automatic and our competency is eventually comfortable.
Expectations are a problem. So is consumerism. Chasing stuff instead of accomplishment. Feeling like a failure when we don't have fast success.
Too much social media. Too much input. Too much noise. Story after story with claims of wild financial success. Dreaming of high achievement, it's disappointing when it doesn't happen quickly. "It shouldn't be this hard," is a common refrain. Well, it is hard. We're fooled into unreasonable expectations for our endeavor or pursuit.
It's especially true in making money. Let's consider this art – podcasting. I've been in this arena for many years. Weekly I hear brand new podcasters (or those who have yet to record a single episode) talk about how they'd like to earn a full-time living podcasting. The same could be said for photography, voice over acting, writing and a host of other pursuits. "You too can earn $100,000 or more a year!" Lots of promises drive up expectations which drive down mastery!
Plenty of articles have been written that expose the phoniness of some reality TV shows. It's just one example of how we can't really trust things to be as they appear. No matter that millions of people believe it. Modern deception practices have reached full mastery. Funny, huh? Our own pursuit of mastery is foiled by a different mastery – telling lies. Selling false hope. It's an old craft, but it's never seen this current level of mastery!
There's no doubt about the level of dishonesty in the world. Enron. Bernie Madoff. WorldCom. Freddie Mac. AIG. The scope and scale of modern deception has proven more lucrative than any in history helped along how how fast word can spread. No way Mark Twain could have known just how true his statement would turn out to be.
A lie can travel half way around the world while the truth is putting on its shoes.
Except today, it can travel much faster than that. And it can be nearly impossible to correct, or persuade people that something isn't real – especially if they already believe it is. Con men, phonies and liars occupy every segment of human pursuit making earning your spot even more difficult as you attempt to figure out what's real.
So here we are in our quest for mastery stumped too frequently by deception – our own self-deception and failure to really know ourselves coupled with the deception imposed on us by others who have dishonest motives. Boy, how can we ever hope to become good at something?
Brace yourself because it's really not so tough to figure out. It will require self-discipline, but getting good at anything requires that. If your self-discipline sucks then mastery is the least of your troubles. Staying out of prison, or off drugs, or keeping a job — those are the bigger issues you face.
Patience is no longer seen as a virtue. Instead, the patient are seen as those who don't have enough hustle. They're not hungry enough. If they were, then they'd be so dissatisfied by their lack of instant success that they'd pay whatever price is necessary to find it. Only real hustlers climb fast.
Speed and our need for more of it have eroded our patience. Even that laptop with a solid state drive can't boot up fast enough for us. We expect web pages to load in a millisecond. The drive-thru at StarBucks or Chick-fil-A can drive us nuts. "Come on, come on," is our collective battle cry. Our internal clock starts ticking in our head before we ever hit the button on our remote controls, but we'd like the buttons to know we're going to press them before we do. Maybe one day. But not today. Today, we have to wait – albeit nanoseconds.
As for mastery, well, if we can't achieve that by the top of the hour, then what's the use? We no longer believe mastery takes time because we're busy comparing ourselves to the stories we hear. And measuring ourselves against the fake results we're always hearing about.
Plateaus are part of getting good at something, mastery. That's where many people stall. Most quit. Seth Godin calls it the dip. It's been called lots many things – the brick wall, the hurdle, a speed bump – but it's that place where we just don't seem to be making progress. We can describe it as being stuck. It's part of growing toward mastery.
Don't try to convince yourself that it's not a plateau. Accept that it is, and that it's part of the process to help you get to mastery. This is when you really need to focus on patience because if you'll keep at it you'll reach a new level of performance.
Forget that hockey stick trajectory that we all hope to achieve. That's rare. An outlier. Besides, when you talk to people who do experience that, they'll tell you it's got challenges all its own. Rapid growth can also turn south in a hurry. Why don't we see more child prodigies grow up to be wildly successful?
Instead, most mastery occurs when we maintain sustained efforts over time and experience bumps of elevated performance. Growth and getting good just take time. And that's okay.
Let's focus a bit on the verb "earn." Earning your spot presumes you're putting in all the effort required. But there's more to it than that. It's a cause and effect thing. What we do causes the results we want. Okay, to be fair, what we do contributes to cause the results we want. Good fortune, timing, serendipity and other factors certainly play a role, but we can't always impact or affect those. We can control how hard we work. And we control how much we try to know enough — and learn even more. That's what I mean by earn. It's our effort to help get the result we want.
Sunday afternoon I watched Jordan Spieth – clearly a master at golf – lose a fairly comfortable lead at the Masters (see what I did there). He played well on the first 9 holes, but turned into a completely different golfer on the back 9. It's like a different golfer inhabited his body. Such is the fragility of mastery. It's the ebb and flow of performance. It's why we open our businesses again each morning, and why the games are played. Competition is always breathing down our neck, chasing us down and hoping to overtake us. Jordan was overtaken Sunday afternoon in Augusta, Georgia by an Englishman named Danny Willett.
The first 9 matter, but they can't make up for a poor finish. Mastery's best performances demand a good start and often demand an even better finish. In the span of 50 minutes Speith lost a 5 shot lead. How quickly things can turn, huh?
Marshall Goldsmith wrote a classic book entitled, What Got You Here Won't Get You There: How Successful People Become Even More Successful. What's done is done. If it was good, like Jordan's first 9 holes…great. The human mind can grow comfortable. And while mastery is comfortable competence, meaning these Master's quality golfers are the most capable golfers on the planet – able to do things with sheer muscle memory – there can be BIG moments of uncomfortable disappointment. Speith realized his mastery couldn't be taken for granted when he shot a 7 on the 12th hole of the biggest golf tournament on the planet. Worse yet, it was his tournament to lose. And he did.
It's happened to us. No matter that it's not at the Master's in Augusta, Georgia. We've had our own platforms where we failed. Times when we had a win, but fell on our face. Part of mastery is the ability to overcome those moments, refusing to let them define us.
Have you seen the TV spots promoting the upcoming Stanley Cup playoffs? I've inserted it here so you can watch early video of some of today's biggest stars. It shows them learning to skate as little kids. The key message is powerfully simple: PUSH, FALL, RISE, REPEAT.
Never. Give. Up. Not on a dream you really believe is achievable. Not even on dreams you're not quite sure about. I'm realistic. I'm not your momma. I don't believe you can be anything you want to be. You have limitations just like all others. You have strengths and weaknesses. That's why up front I talked about self-awareness. You have to understand and have a very accurate assessment of what you're best at – so you can properly identify opportunities that give you the best chance for the biggest success. You want to find out where you can really soar – not just where you can sorta win.
I don't believe good is the enemy of great. I think good is the pathway to great. First, you've got to get good. Too few of us are committed to getting good as we're too busy chasing great. When we fail to reach greatness we can disappointed and sometimes we give up too soon.
What's wrong with a strong quest to get good at something? To earn your spot?
NOTHING.
But we tend to listen too much to the idiocy of BHAGs (big hairy audacious goals). Aim higher, we're told. Go big, or go home. Yada yada yada. Garbage.
First, get good at something. Then devote yourself to getting better. Getting better may be incremental. Likely it will be incremental, but like compounding interest it will add up big over time.
Think of something you may be able to do with moderate success. Maybe it's playing an instrument. Or it might be painting or sculpting. Maybe it's working with wood. Or coding a website. You know how to do it, but you don't yet do it well.
Have you ever thought about what might have happened if you had given yourself more fully to improving that skill. Thoughts like, "Man, if I had practiced that more 10 years ago I could likely be really, really good." Have you ever thought things like that? I suspect nearly all of us have.
Had we just made up our mind to growth, improvement and accepting the fact that getting good takes time — then by now we could have been good at any number of things. Instead, we chased our tail. We bought into the big lie that if you don't find fast success, then you're wasting your time. Worse yet, we may have thought we're a failure or that something must be wrong with us because it seems others are finding wild success while we struggle.
The fact is, sometimes our victories feel like failure because that's what the collective noise tells us. We're living in the fog of illusion. Thinking that mastery – getting good at something – is beyond us. Or that we're not part of the lucky DNA club. Enter all that head trash, self-doubt and funk of failure.
Earn your spot by stopping your ears to the collective noise of fast success. Blind your eyes to the scenes of people who claim they lived in their car last year and this year they're driving a Ferrari. Stop paying attention to what others tell you to do…until you have a clear idea of who you are, and what you are. Until you know those 2 things, you're susceptible to all kinds of hogwash.
Own your reality. Take control – and responsibility for your own life. Don't give in and don't give up. Earn your spot. Aim at getting good – really good – at something you know you can become good at. Start with something you're already good at, and now aim for being great at it. A bit at a time is just fine. It's preferable. You'll learn tons of priceless lessons along the way. Time and experience are great teachers. Don't spurn them.
After all, it's your life. It has to be your reality.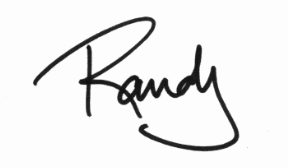 How Can You Help The Podcast?
Leave us a review at iTunes
Pick your favorite way to support us financially
Join the conversation at our Facebook group
Tell your friends. Promote the shows on social media.