Podcast: Play in new window | Download
Subscribe: Apple Podcasts | Android | Email | RSS | More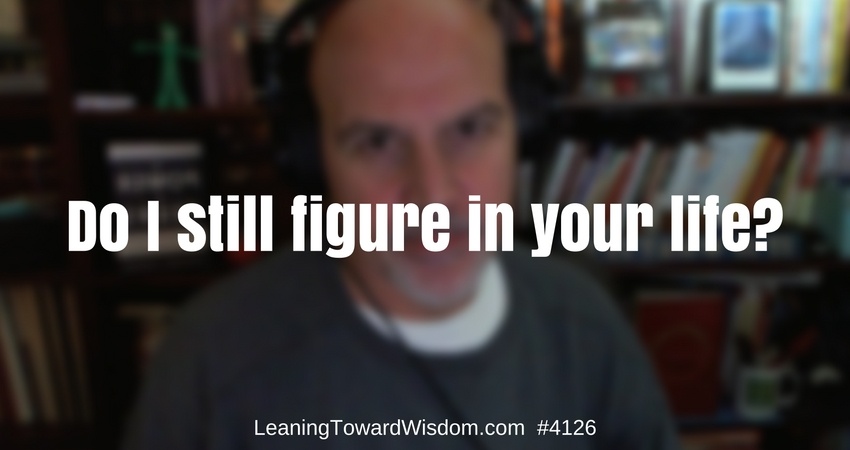 So many different directions. Such a loaded question, right? For starters, so many different I's to consider.
Let's broaden the scope of the conversation and think about all the people and the things that do figure in our life…and why. And let's flip it around to think about the people who let us figure into their lives, too (or perhaps, the people who don't). It's a great time of the year to reflect on such things and maybe address some things that we should change.
It was February 1974 when I walked into a record store in Baton Rouge, Leisure Landing. It was my favorite place to hang out. I've chronicled how terrific 1974 was for me music-wise. I only know it was February because that's when this record came out. It was a brand new release, playing on the store's turntable. Record stores would play music and the record playing would be prominently displayed at the front counter so you can go look at the album cover of the music playing. I did. I remember it well.
A few years earlier I had first heard the song this man was singing. Dirty Work by Steely Dan. But it was a very different version. Country-ish. And I was in an alt-country phase of my life at the time. Poco, Pure Prairie League, Nitty Gritty Dirt Band, The Flying Burrito Brothers. These groups were a big part of my daily listening so Ian Matthews got my attention with his version of the Steely Dan song.
I was regularly reading Melody Maker, a UK music newspaper. I was familiar with Sandy Denny and Fairport Convention, a UK folk group that had recruited Ian Matthews. I even had some vague recall that he had once been part of that group, but I was not an enormous fan. Besides Sandy Denny seemed to get all the press. She would later die tragically after falling down a staircase and hitting her head.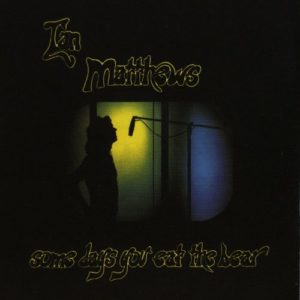 Jeff "Skunk" Baxter (who played on that Steely Dan record from 1972, Can't Buy A Thrill) was on this record. Wait a minute! David Lindley on lap steel guitar and bass? Yep, that's right. Well, I was a super fan of Jackson Browne, which meant I knew David's work and was also a big fan of his. As I strolled from record bin to record bin looking at albums I kept listening and listening. More and more being drawn into this record. I rather liked the album cover, too (yes, that was important and it did spark record sales for albums).
I also enjoyed the title, Some Days You Eat The Bear And Some Days The Bear Eats You. Today most people only know that phrase from the movie, The Big Lebowski. But it's way older than that. Ralph Waldo Emerson is among the first to be cited using similar phraseology. Basically, it means sometimes you win, sometimes you lose.
So I go way back with this record. One of my favorite tracks on the record is the one used to title today's show. Mostly because of the tone and harmony. But the lyrics, too. Ian is singing about a love affair with a girl. A girl he came close to marrying. Back in 1974, I was still in high school. I had a girlfriend. I was wondering who I might marry. It wasn't a big stretch for me to relate to the song.
Over the years I've thought about other things figuring into my life. By the summer of 1975, I had begun to date the girl who I would later marry. We're still married (but you know that already). In January we'll celebrate 40 years of marriage. I've never wondered if I still figured in the life of the girls I didn't marry, but perhaps could have. But I have wondered about the things that once figured in my life and how some of them have changed, some have disappeared, and others have emerged. Life isn't static.
Let's start with a very obvious one – music.
My lifelong love affair with music is undeniable. It drove pretty much everything. Not just providing a soundtrack for my life, but propelling me into a career I never was looking for. When your love of music is so strong that you get a job selling the gear that will play records, you know it figures pretty prominently in your life.
Let me wax somewhat sentimental here in looking at the difference between this digital age and the old analog age I grew up in. Downloadable music versus vinyl records.
So you go buy a record for $5.99 or so. It's a vinyl disk that you put on a turntable. The record was likely about 40 minutes long so each side lasted about 20 minutes. Maybe there were 4 or 5 songs on each side. If there was a hit song, it was going to be on side A. They were labeled side A or side B. B side songs were deeper tracks that you rarely heard played on the radio, if you were buying a hit record (I didn't buy many hit records because my tastes weren't quite pop music oriented).
You unwrapped the cellophane on the record, took the vinyl disk out of the paper sleeve inside the cardboard album cover and placed it on the turntable. Then you got out a vinyl record brush to clean the dust off the record so you could eliminate as many pops and clicks during playback. And so you could take good care of the record, and that little needle you'd set down on the record to provide the sound. Those needles (they're called cartridges) weren't cheap if you had a decent stereo system. And you had to replace them periodically as they wore out.
After you clean the record you carefully lower the tone arm onto the record so the needle can rest in the groove of the first track. Then you sit back and listen as song one plays, then a brief blank space followed by the next track and the next…until you reach the end of side A. Then you lift the tonearm, flip the record over, clean that side and do it all over again.
That ritual was repeated so often that you just did it on auto-pilot. But even on auto-pilot, there was the anticipation of hearing this record on your turntable for the first time. And since this was happening in your room (and you didn't have a mobile phone, or a computer, or Internet), you were likely holding the album cover as you listened. You were reading whatever notes accompanied the record. Frankly, you were listening with a focus few people have ever experienced today. You immersed yourself in the songs. You read the lyrics written on a sheet inside the record or printed somewhere in or on the cover. There was something magical about the experience. There was no rush to get from one song to the next because you were busy savoring each one. And because it was an album with 8-10 songs typically, you were listening to individual songs, but you were also absorbing the whole record as a collection because that's what it was. And if you were into it as much as I was, you knew the artist had labored over which songs would be included in the mix. The whole record told a story and you wanted to know the story. You wanted to hear it and understand it.
The format has changed for me. I no longer buy vinyl. I don't even own a stereo system. It's been 10 years since I owned a true high fidelity stereo system. One, I don't have space to properly set it up. Two, I surrendered to the digital age because of convenience (and space-saving). Three, even an affordable true high fidelity system can set you back thousands of dollars (my last system had two different amplifiers that would provide completely different sound qualities, but each amp was valued at a few thousand dollars). I miss sitting in a room listening to really great sound, but the music still figures into my life big time.
Music figures in my life every day. It mirrors my mood or alters it. Sometimes it's the chicken versus the egg deal. Some days I select music because of a mood. Other days I select music that will set my mood. There's just nothing quite like a great song. Still.
I love everything about a great song. The tone. The feel. The texture. The harmony. The sensation. But much has changed. That vinyl ritual is something I've not done in almost 30 years. Listening to loudspeakers and a real system set up properly in a room…something I've not done in 10 years. The shopping experience is vastly different. I've not stepped into a record store in 30 years. There aren't many left. I don't browse bins looking at albums covers like I once did. But the feelings, the emotions and the experience is pretty much the same. I put my headphones on, or earbuds if I'm on my phone, and find a record. I hit play and let the entire album play. I don't fast forward. I don't skip songs. I just listen. Carefully. Over and over. It's one experience where I can be truly in the moment with my own thoughts. Dream what I want to dream. Think what I want to think. Focus on where I want. Sometimes I do hit back and let a song play all over again because in that moment I don't want it to be over. I want it to last just a bit longer.
Reading.
Words. Maybe the second love only behind the music. But you can see how congruent the two are. It's why lyrics always mattered to me. And why great songwriters have been among my favorites. John Prine, Randy Newman, Jackson Browne, Tom Petty, Jason Isbell, Chris Stapleton…it's a long, long list of great wordsmiths who were also able to put words to music.
Communication is central to it all. To convey an idea or thought accurately, properly. That was the lure. And the goal. Still is.
First, to understand. For a lifelong, self-professed dot connector it was always urgent and important me to understand. Details matter. Pay attention, too. Picking up on the nuances, not just on the words, but leaning into figuring out the meaning.
As a kid, I learned that people can't always find the right words. We often fail to say exactly what we mean. Me? I'd probe. Questions were my friend. I don't remember ever hesitating to ask. Not in school. Not on the playground. Not at home. I needed to know. To properly understand. Not to be left wondering, "What did he mean?" or "What does that mean?" I had enough stuff going on inside my head. I didn't need to add more to it. Clarity is what I needed. Understanding.
Ever since this Ballard Street cartoon came out I've used it to depict how I feel about myself. I'm Nelson. I'm cursed with constantly trying to make sense of it. And yes, it is a curse. Ask anybody plagued by over-thinking and they'll tell you.
I wasn't a big book reader as a kid. But when I did read books I read non-fiction books. Mostly biographies. It wasn't until later in high school or early college that I began to dive into novels. Early novelists that I loved were Sidney Sheldon and John D. MacDonald. Truman Copote, Jeffrey Archer, Robert Ludlum.
Mostly, as a kid I read the writers who contributed to Rolling Stone. Chief among them were Cameron Crowe, the boy phenom who accompanied so many artists. We're the same age. I'd sit there reading some story written by a 16-year-old Cameron Crowe thinking, "I'm 16. How in the world is he out there doing THIS?"
Hunter S. Thompson was a big influence very early on. I savored everything Hunter wrote, often laughing out loud at his crazed outlook and often hysterical verbiage. One example that has always stood out is a passage from the book about the 1972 Presidential election, Fear And Loathing On The Campaign Trail '72.
"People who claim to know jackrabbits will tell you they are primarily motivated by Fear, Stupidity, and Craziness. But I have spent enough time in jack rabbit country to know that most of them lead pretty dull lives; they are bored with their daily routines: eat, (censored), sleep, hop around a bush now and then….No wonder some of them drift over the line into cheap thrills once in a while; there has to be a powerful adrenalin rush in crouching by the side of a road, waiting for the next set of headlights to come along, then streaking out of the bushes with split-second timing and making it across to the other side just inches in front of the speeding front wheels."
I remember laughing out loud when I first read that. I was in high school. I can't drive down any country road ever without thinking about it. And I've driven down plenty of country roads and seen plenty of rabbits dart across the road. I appreciated Hunter's craziness.
Writing.
I should take it more seriously, but I don't. I just write. Letting it flow however it will. And no, I've never much cared about complete sentences. I write like I speak, which translates well when you're writing for podcasting or broadcasting. But not much else I suspect.
I don't trust people who don't use contractions. Quote me.
I was a fan of the books Edwin Newman wrote, the famed NBC newsman who was critical of improper language use. He wrote a book about it, Strictly Speaking. He appeared in 1984 on Saturday Night Live in a brilliant skit where he's fanatical about proper grammar use.
Neil Postman was another guy focused on the use of words. He wrote a book, Crazy Talk, Stupid Talk: How We Defeat Ourselves By the Way We Talk and What to Do About It.
I've written things down all my life. Notebooks. Large. Small. Mini.
Phrases. Quotes. Lines. Complete thoughts. Incomplete (even incoherent) thoughts. Words.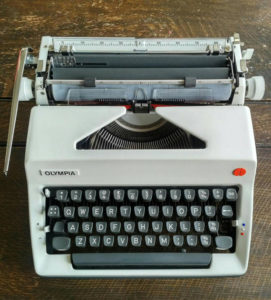 When computers and word processing entered, the writing volume was clearly amped up. I learned to type in 7th grade. On a manual Olympia typewriter that requires about 20 pounds of pressure per key to even make a strike on the page. Unfortunately, I didn't study martial arts, but if I had…my finger strength in junior high would have made Bruce Lee proud.
When the IBM Selectric came out, well, it changed everything. The speed of my typing more than quadrupled. Before long I was typing 80 words a minute or more, accurately. I became prolific at typing. The writing was still horrible, but the volume made up for the lack of quality.
For about 3 years while Rhonda and I dated I wrote letters. Handwritten. Daily. Mindless dribble I'm sure, but if you do something every day you're bound to improve.
Putting words on a page is still important. I still do it every single day. I should be more focused on it. More intentional. More creative.
Writing, like reading and music, still figure prominently in my life.
Some Things Get Left Behind
I think of young people who can get dramatic about just about anything or everything. The smallest thing – to me – can be so large. Friendship drama ensues. "She said this to me, can you believe it?" Sure. I can believe it. And I'm thinking, "So what? Just walk away." But when you're young, that's not so easy because frankly, life has grown large enough for you yet. These are the things that figure prominently in your life. And that magnifies them.
Age and maturity result in larger things consuming your life. Those friends you see every day right now…they disappear. Fading into the background. Or going away altogether. Just because life takes you down a career path, a romantic path or some trail where you carve out your way. Not everybody in your life stays on your bus. They often take their own. Or jump on somebody else's. That relationship that you agonize over today won't figure into your life at all tomorrow. But for today, it does. So you deal with it.
Suffering and heartbreak of our youth are mostly inconsequential for us in the big picture. But we're not mature enough to know it at the time. So we magnify it. Mostly, I try to smile (at least inside) when I witness this. Because I understand it. It's the viewpoint of a person who just hasn't lived very long on the planet to know more. So the smallest things become very, very big things. Things that guys like me – old guys – know won't last. Things that I know won't amount to a hill of refried beans. But for them, in this moment, it's the end of the world as they know it. (Enter R.E.M. song)
I've sat in hospital and hospice rooms as people I knew and loved left this life for the next.
I've preached a fair number of funerals.
I've sat with people who had been given reports of health concerns that appeared dire.
But nothing compares to the drama of a young person who can't see outside themselves to understand the real smallness of their circumstance. It's just the passage of growing up. Learning, maturing. Figuring things out.
Thankfully, those little – seemingly big – dramatic reactions don't continue to figure in our life. Sure, I know adults who are prone to drama, but most adults have learned to better distinguish between important and less important. It's a good thing. No, it's a great thing.
"What do you wanna do now?" That was our refrain when we were kids. Thankfully, that doesn't figure in our life as we mature. Entertainment and frivolity have their place, but they don't dominate our lives. That's also a great thing.
In their place are important things. Things that have a more lasting impact. If we're wise, we lean toward purpose and significance. Those figure more prominently in our life as we jettison the more trivial things. Our narcissism subsides with age and experience if we're leaning toward wisdom. If not, it grows to an intensity that repeals all the good people in our life. So it either gets better, or it gets worse. Some days you eat the bear and some days the bear eats you.
People who once figured in my life no longer do. My circle of significant people is shrinking. Party by design because you realize the people who matter the most is pretty limited. Partly because over time you begin to lose people to death. The tighter the circle the more power in your life though. It's like the tightness of a tornado, providing power to the storm. Our lives gain momentum and power when our circle is very tight. Close. Trusted.
I once couldn't imagine a day without seeing or talking to certain friends. They were important. I'm thankful for them. But I fell in love. I got a career. I stopped caring as much. Eventually, I didn't care much at all. They just don't figure in my life anymore. Good while it lasted and all, but we grow. New people enter. Interests change. Focus does, too. What once mattered, doesn't anymore. It's all good.
You Are Who You Are. What You Are Has Likely Changed. Hopefully, For The Better.
The older I get the more convinced I am that I'm still who I've always been. Hopefully, a much better version.
The kid who loved what I loved is still the man – the old man – that I am. I still feel the same about music. I still love to read. I still crave time to write and communicate. I'm more driven than ever to understand. To connect. To figure it out.
Significance and purpose mattered when I was a kid. I was never prone to drama, even though I know most young people are. Interspection and reflecting were always prominent activities of my youth. More so now because I've got many more years, more decisions upon which to base them.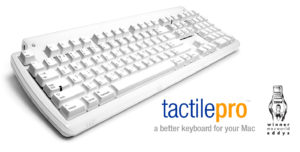 Some people hate change. I don't because you don't get growth without it. [A not-so-funny thing just happened. My USB Mac extended keyboard – a really quiet one that I've had a few years since I upgraded my iMac – just decided that some keys would stop working. Well, not really important keys. Just the L, the A, and a few other random ones. 😀 Thankfully, I've got other keyboards, but none I like as well as that one. I do, however, have a Matias Tactile Pro that I once loved. It's very loud, but the action on the keys is really great. So that's what I'm now writing on…as we talk about change. So aggravating. 😉 This will really put a cramp on my late night keyboard work. This keyboard will wake up the dead, it's so loud.]
Well, maybe the change will do me good.
The things that still figure in my life are many of the things that make me, me. Personality, sense of humor, attractions, dislikes, preferences…so many things like that haven't changed except maybe they've been sharpened, shaped into more solid structures and become more fully developed. But they are what they are. Still.
Sure, some loves went by the wayside. Like my love of Matchbox cars. Boy, did I love collecting and playing with them. Truth is if they still made them as cool as they used to – and of metal – I might still collect them.
I loved F Troop, McHale's Navy and The Andy Griffith Show. Sure, I'll still watch them if they come on, but I've seen them all repeatedly. They don't quite hold the same allure they did when I was a kid.
Saturday mornings were meant for Bugs Bunny, Yosemite Sam, Elmer Fudd and Wile E. Coyote and the Road Runner plus all their other friends. I wouldn't miss them. Today I miss them very much honestly. And I miss Johnny Quest. But nobody said maturity was without cost.
What still figures in your life? What doesn't?
Have you surrendered things you wish you'd hung onto? What's keeping you from reclaiming them?
We're about to put a bow on 2017. In a few weeks, it'll be over. There's nothing magical about it. The calendar changes making it easy for us to get our mind wrapped around changes we might want or need to make. Now is as good a time as any to consider what figures in our life and what we might need to change.
The harder things are toxic people – or anybody else who doesn't make our lives better. Or people with whom a relationship is just too costly to be worthwhile. If they still figure in your life, you may want to consider letting go. Part of having people and things that still figure in our life is the realization of the space and time they occupy. Only you can determine if it's worth it. And if it's not, they why is it (or they) still figuring in your life?
But sometimes time erodes things we never wanted to be eroded. We neglected important things. Let them slip. Now is a great time to get them back.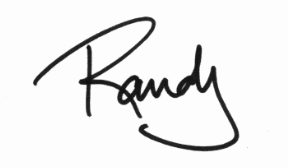 How Can You Help The Podcast?
Leave us a review at iTunes
Pick your favorite way to support us financially
Join the conversation at our Facebook group
Tell your friends. Promote the shows on social media.