Podcast: Play in new window | Download
Subscribe: Apple Podcasts | Android | Email | RSS | More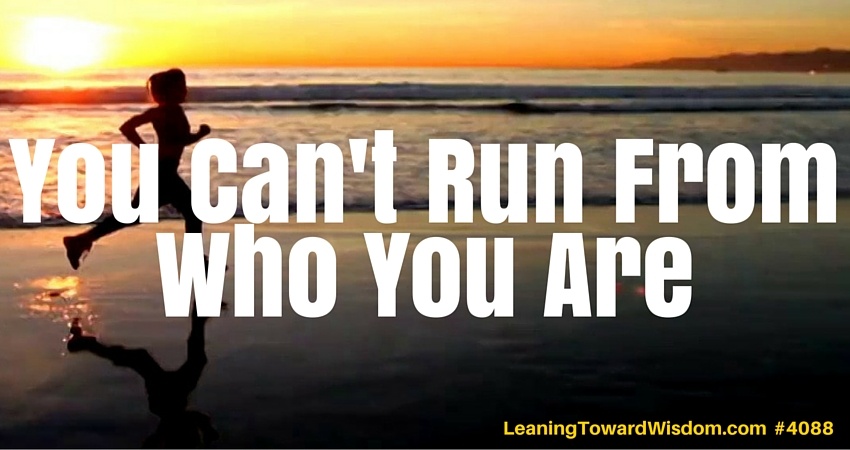 When I was in high school I read a book entitled, My Shadow Ran Fast (by Bill Sands). Here's what's posted over at Amazon about the book.
Who was Bill Sands?

By his nineteenth birthday he was doing three consecutive life terms in San Quentin. He admitted that he was on his way to committing murder if he hadn't been stopped.

Thirty years later he was a successful businessman, a famous speaker and the author of a bestselling book. Along the way he had been a pilot, a boxer, a comedian and a diamond miner.

Bill Sands died in 1969, but he left behind as his legacy this exciting story of his life so that others may benefit from his incredible experiences.
It's the story of a guy who was trying hard to outrun the mistakes he had made. And the horrible experiences he endured. Was he trying to run from who he was? Not really, but it could be argued he was trying to outrun who he had become, and what he had become. And what had happened to him.
Who Are You?
Self-awareness is hard for most people. I'm guessing of course. I base it mostly on my own interactions with people. It's common for people to wonder about themselves.
"What am I good at?"
"What should I be doing differently?"
"Am I where I belong?"
Is it more self-aware to ask those questions, even if you don't know the answer…than to be clueless and never ask those questions.
Open up a Word doc, or Evernote, or whatever your favorite writing tool is – a notebook and pen, if you please. Don't over think it. In fact, don't think about it at all. Just write. If you're driving while you're listening, you'll need to wait until you're not driving. PLEASE.
I'm going to ask you some questions. Without thinking much about it, jot down the first thing that crosses your mind. Ready?
What are you doing when you feel the most energy?
What are you doing when you feel, "this isn't that hard for me?"
Who are you with when you feel energy draining from you?
Who are you with when you feel energy filling you?
What are you doing when you feel, "This is really hard for me?"
What makes your hands sweat?
What happened to make you last laugh out loud?
What happened to make you last cry?
Pick one: the past, the present or the future?
That's enough to get you going. It may be enough to stop you dead in your tracks. I hope not. I want to urge you to keep digging. Dive as deeply as you'd like into answering the question about who you are.
There's a pretty terrific exercise called the "I am" poem. Google it and you'll see quite a few of them online. It's not a complicated exercise, but it's worth putting in a few minutes to write your own version.
Start by writing something like this, "I'm from (name your grand parents, then your parents)." Then just write whatever comes to mind including your city, state, area of the world, food favorites, the scenery of your childhood, the food, the music and anything else you think of. Be specific. Be detailed, but concise. For example, part of my "I am" poem included these details (specific, but brief) — I am fried okra, chicken fried steak and homemade rolls." That tells you something specific about me. I know people who wrote, "I am frozen TV dinners, microwave popcorn and canned soup." That's a completely different set of details, right?
Don't waller around with this, but set aside about 10-15 minutes (no more), and write this down. My personal preference is to write it out in longhand. There's just something more powerful about writing it out in your own hand versus typing on a keyboard. I don't know if it's tactile or mental ownership or what. Do as you please. I'm just making a suggestion.
Knowing yourself is a tall order for many of us. Others seem to have a great grasp of who they are — and have no trouble just going with it. They don't resist it. Fight it or try to be somebody else. That seems rare based solely on my experiences with people. Instead, I seem to encounter people who feel they're posing as somebody else. Quite often even very accomplished, very capable people feel in their heart like they're fooling the world. In quiet moments they confess to a litany of insecurities, anxieties and even paranoia. We're human. We've got stuff – baggage that weighs us down. Some of us have extra-large bags that weigh so much any airline would charge us the maximum amount. Others of us just have a small carry on bag that would fly free. It just depends.
Am I What I Do?
Many years ago I knew a person who'd readily admit that he lied. "I just can't help it," he'd tell me. The odd thing is, he didn't consider himself a liar. But that's exactly what he was. It's who he was. How could he not be? It's what he did. Habitually.
Yes, we are what we do. Our behavior helps determine who and what we are. It could be argued it works in reverse, too. Who we are drives our behavior. Was the liar lying because that's who he was, or because he told lies? Six one half dozen the other. What difference is there in it? None, really.
It's like a person who habitually cusses like a sailor. Their speech is driven by their thinking and perhaps their emotions. It's possible it could be also driven from habits they've formed that they've never attempted to break. Maybe their parents cussed a lot. It fuels itself though, just like the liar. The more lies he told, the more of a liar he proved to be. Lying begets lying just like cussing begets cussing.
It can work in positive things, too. There's an old adage, "Writers write." You could apply that any endeavor. One noun followed by one verb. Painters paint. Carpenters build. Engineers engineer. Salespeople sell. We are largely what we do.
What do you do…habitually? When is the last time you closely looked at your habits and behaviors? Ever?
Self-awareness requires some time spent with ourselves. Sounds strange, but it's true. We live with ourselves 100% of the time, but maybe we spend most of that time not thinking much about who we really are. Maybe we're focused mostly on what we want, what we don't have, who we want, who we don't have, and many other desires.
Just think about how we get to know other people. What we know about others isn't based entirely on what they say or what they tell us. Our communication with them helps, but it's really just a small part of the story. Their story.
We pay attention to how they behave toward us, and toward others. We watch their interactions. We pay attention to how they act, how they speak and we get some sense of what's important to them. Over time, we learn how they roll. The more we get to know them, the more we get a true sense of who they really are. Conscious or not, we're paying close attention to them.
That's often our weakness with self-awareness. It's hard to pay that close attention to our own lives. We're looking from inside our head when we look at ourselves. We're looking from a different perspective when we're looking at our friends, or family. It's far more objective than when we look at ourselves.
As a podcaster I've grown accustomed to listening to my own voice, either through recordings or my headphones. Most people aren't used to that though. They're used to just hearing their voice through their own head. So whenever they hear a recording of themselves, they always exclaim, "That doesn't sound like me!" Others hear the same recording and say, "Yes it does. It sounds exactly like you." We don't have a true awareness of how we really sound because we're not used to listening to ourselves that critically.
Ditto for other areas of our life. Take how we eat. It drives me crazy to sit at a table with somebody who eats with their mouth open. Just ask my grandkids. Regularly I'll tell them, "Close your mouth when you chew." They don't know they're doing it. I know grown adults who do it, but have no clue they're doing it.
Think about it. If we can't get a true picture of how we're chewing our food, or how we sound when we talk — then it's no wonder we often fail to really have the self-awareness we could. Self-awareness that would really serve us to be happier, more accomplished and more content.
It's all harder because of the vastness of the Internet. It's not because we're creators. It's because we're consumers. Months ago I unsubscribed to most of the podcasts that were in my iTunes podcast directory. I realized I wasn't listening to many of them. That's where it started. Then I realized that over time I had begun not thinking for myself. I caught myself listening more to what others said my story (and yours) should be. And I was spending far less time writing my own story. Being who I am, who I most want to be — while at the same time being congruent with my world-view, my values, my faith, my convictions and my strengths.
It's hard.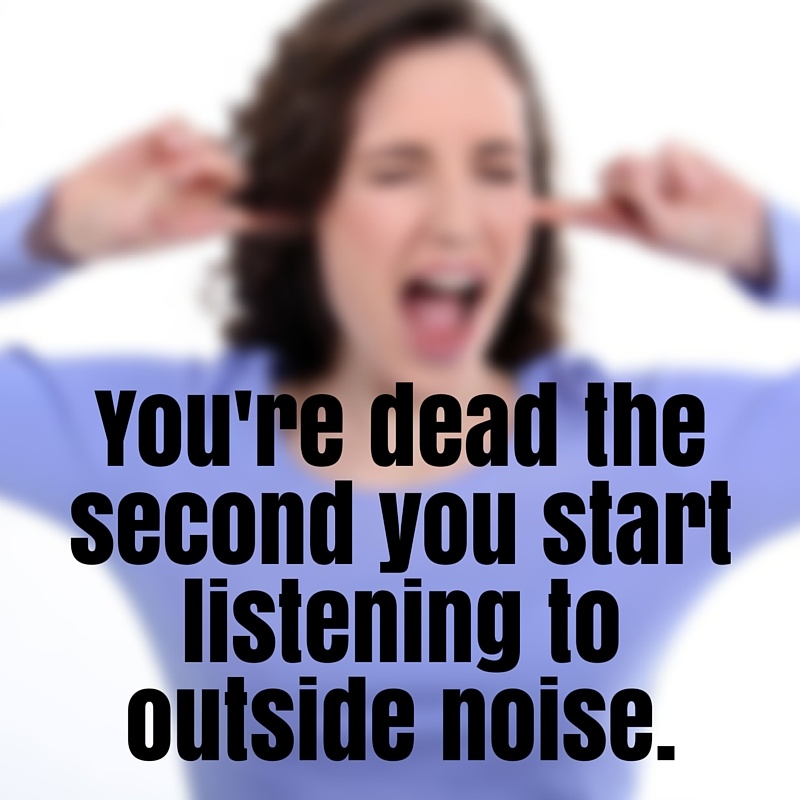 Last week I created this graphic and posted it around social media. It was mainly a message I was telling myself.
You're dead the second you start listening to outside noise.
I learned the truth of that the hard way. Too many people telling me I needed to do this, or that. "If you don't do this, it won't work." All kinds of noise driving me to distraction. And self-doubt. For weeks I let it wreck me because I finally woke up, realizing people were trying to get me to be somebody I wasn't. The reason it wrecked me is because it just didn't feel right. I had always felt like I had a reasonable degree of self-awareness. Now, I was beginning to think I'd lost my mind. And my perspective.
Not so much. Instead, I had allowed too much noise to enter my head and elevate my anxiety. So I stopped up my ears and decided…NO MORE. I even told people to their face that I wasn't interested in their input or perspective. The more well-intended they are, the harder it can be to shut them up. And just because they say they're well-intended, doesn't mean they're right. Remember that.
This is a big reason why you have to get in touch with who you really are. I'm not talking about not trying to improve or get better. I'm talking about congruency. I'm talking about being genuine. I'm talking about soaring with your strengths and not being distracted with your weaknesses.
People who can do something easily are often driven crazy by those of us who can't do it so easily. Or well.
I'm fascinated by people who can pick up an instrument and learn to play it all on their own. I know people who can do that with apparent ease. You may as well ask me to build a space ship. I don't have that ability. Asking a person like that to teach me would frustrate them, and me. Neither of us would make it. They'd kill me, or I'd want to kill them.
But we often do that with each other. People tell you, "You should do this" all the time. Maybe you should. Maybe not. I mean there are some basic truths in skills and tactics. For instance, if you're going to drive a car safely there are some things you should do. Make sure the mirrors are adjusted so you can see clearly. Make sure you wear your seatbelt. Make sure you stay off your phone. Pay attention to your speed and the road conditions.
Sometimes the advice people give goes beyond that though. I keep my left foot over to the left on the floor board because my car has a place there for the driver's left foot. It's comfortable for me. It's what I'm used to.
I know drivers who put their left foot directly in front of of the brake pedal on the floor board. There's no way that would be comfortable for me, but I'd be imposing my own driving style to tell them, "Don't put your left foot there. It belongs all the way over to the left against the kick panel."
People often go from "what's correct" to meddling. And confuse the two.
It's all important because it relates to who we are — who we know ourselves to be — and who we most want to be.
It's not for others to decide. It's also why you can't outrun your shadow. You can't run from who you really are. People are trying – millions of people are trying every single day by trying to be somebody they aren't.
Maybe they're trying to emulate their favorite hero. Or maybe they're following their favorite guru. We're influenced by lots of people. Sometimes we're influenced to try hard to be like them.
We need good, wise influences in our life. I hope I'm a good influence to you, but I'm not encouraging you to be like me. Sure, I believe in some basic qualities that I think we should all incorporate into our lives. Honesty. Integrity. Candor. Compassion. Empathy. Faith. Unfortunately, that's not where most of us are influenced. We're influenced in things like style, personality and opportunities.
The introvert wishes he weren't. He admires the extrovert.
The person lacking a formal education envies the person with advanced degrees.
The person who struggles to communicate is jealous of the person who seems to do it with ease.
On and on it goes. But we've got our own story. And our own history. Then there's our DNA and heritage.
I'm not a man of few words. I'm a communicator.
I'm strong in empathy. I can easily sense what others are feeling and thinking.
I'm highly intuitive. My emotional intelligence is strong. I pay attention to details. I notice things.
Those are just three elements of who and what I am. I can no more change or alter those things than I could grow hair on my head. It's in my DNA. I could spend time fretting about them, or trying to be something other than those things — and it would be a colossal waste of time, and enormously frustrating.
Instead, why run from it? You'll never be the best version of yourself by running from who you are.
Let me urge you to consider running toward who you most are. What if you ran toward being the best version of who and what you are instead of running from it.
What if I ran toward being an even better communicator? Well, guess what? I do that.
What if I ran toward being even more empathic than I already am?
What if I embraced my intuition and worked harder to be even more intuitive?
What if you ran toward who you most are, and what you most are? Do you think it would move you closer to becoming a better version of yourself? Or do you think trying to be something you aren't would make you an improved version of yourself?
Now, to be fair, remember that liar I told you about. He's behaving poorly. It's damaging to himself and others. He doesn't need to resign himself to the "fact" that he's a liar. But he doesn't see himself as a liar. That's how deluded he is. Instead, he just uses the excuse, "I can't help it." It's like we're all supposed to just overlook it as though it were something beyond his control. No, he needs to correct that because we're not talking about a preference, or a style, or a personality trait, or an opportunity. We're talking choosing to behave poorly. No excuse.
Don't embrace any bad habit or poor behavior with the belief that it's just who you are. WRONG. You may be an alcoholic or a drug addict, but that's not profitable. You need to kick that because that poor behavior isn't making you a better version of who you are. It's crippling you and diminishing who you really are – or who you really could be. Get the help you need. You deserve it. Don't fool yourself. Don't rob yourself of what's possible, even probable. Make the changes necessary so you can stop running from, and start running to.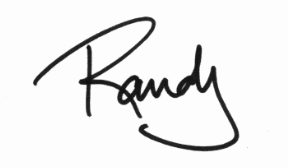 How Can You Help The Podcast?
Leave us a review at iTunes
Pick your favorite way to support us financially
Join the conversation at our Facebook group
Tell your friends. Promote the shows on social media.