Podcast: Play in new window | Download
Subscribe: Apple Podcasts | Android | Email | RSS | More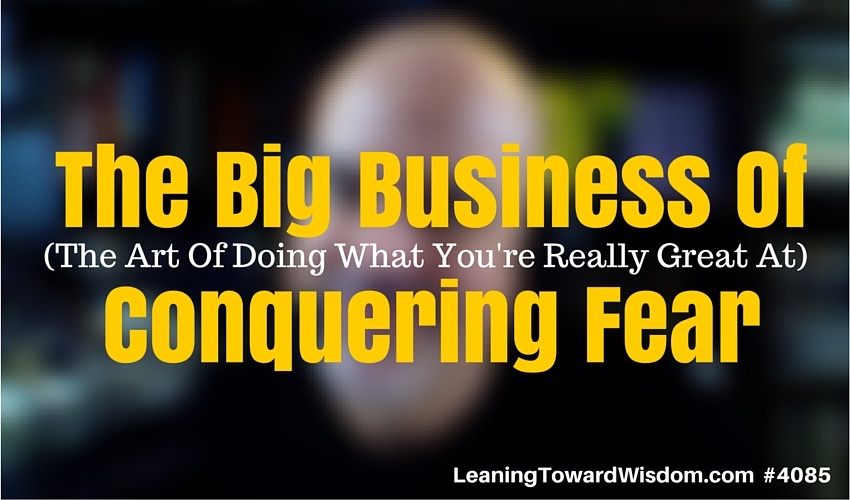 "I'm Popeye the Sailor Man, I'm Popeye the Sailor Man, I yam what's I yam, and that's all what I am…"
First uttered by the most famous of cartoon sailors, Popeye, in a 1933 cartoon. Yes, he sung it. No, I won't. Aside from his spinach induced strength, we may mostly admire his self-awareness to know what he is.
What are you best at?
What do you suck at?
What comes easily to you?
What's super hard?
I've taken the DISC profile multiple times in my life and I think I've had a different result every time. Mostly, I've shown up as high D with I and C being not too far behind. Dominant and Cautious, coupled with Interactive and Security, or Stable. Yeah, it never did tell me a whole lot.
I've also taken the Meyers-Briggs multiple times during my life. Quite often those results have been more alike than not. Mostly, INFJ, which some have translated as "advocates." When I examine the strengths and weaknesses of the INFJ profile some seem to fit well and some don't. The strengths listed are: creative, insightful, inspiring and convincing, decisive, determined and passionate and altruistic. Okay, I can go with those. I mean, who couldn't? They all seem pretty awesome, right?
The INFJ weaknesses are: sensitive, extremely private, perfectionistic, always need to have a cause and can burn out easily. I'm private, but I wouldn't describe myself as extremely private. After all, I've got this podcast. And a private Facebook group for LTW. As for perfectionistic, yes, I'm driven to to "get it right," but I'm not your classic perfectionist who is driven by the details of it all, unable to move forward until everything is just right.
Of course, there's plenty of evidence that the Meyers-Briggs has no validity. You can likely find plenty of naysayers on all the other assessments, too.
I've taken other assessments, just as you probably have. They've revealed strengths like intuition, empathy and communication. Maybe you and I share some of those strengths. Maybe your strengths are polar opposites of mine.
I've also figured out a few things on my own – because I am, after all, a dot connector.
Your life has hopefully taught you some things about yourself. Life's successes and failures have taught you some things.
Do these assessments reveal things we don't know, or do they reveal the things we mostly feel about ourselves – true or not? I don't know. I find them fun exercises in self-awareness. Some supposedly assess personality type, others communication styles, then there are the ones that measure strengths. Those are the ones I have found most useful. Strengthsfinder, VIA and others take an aim at helping us better understand the areas we may be able to really leverage in our lives. Maybe not.
Life can likely teach us a whole lot more than assessments or exams, provided we're paying attention. Unfortunately, our paying attention is sometimes clouded. That's where life coupled with assessments like Strengthsfinder, DISC or Meyers-Briggs can help us. They give us a more critical and objective measurement, even they aren't always spot on.
You think back over your life and begin to exam where you got it right. And where you got it wrong.
All those mis-steps. All the great choices. Your foolishness. And your wisdom.
You think about your personal life and relationships. There's your home life – your family. For some of us it's mostly good. For others, it's filled with abuse, dysfunction and all sorts of boogie men hiding in darkened rooms.
You remember your first crush. That blonde girl in the first grade. Okay, I admit it. My first girlfriend was a blonde. Join the secret LTW Facebook group and you can see a picture of my first grade class, which includes a picture of me sitting right behind her. After you join, scroll down to a post dated August 9, 2015 and you'll see it.
You remember the first time you got ditched. That first break-up.
By the time you were graduating high school you figured you had learned most of what you needed to know. Truth is, by 17 we're probably smarter than we'll ever be. Well, we think so.
Then there's our professional life. It probably began with a high school job, or a paper route in middle school. Maybe we went around the neighborhood mowing lawns. Working for a real boss – somebody other than our parents, or the neighbors – was eye-opening. But we were used to it. After all, our parents, teachers and coaches had been telling us what to do all our lives.
Couple them with your own hard work to know yourself and it's likely you know enough. But maybe not. And even if you do know enough about yourself, that doesn't mean you know how to fix what ails you.
The next few episodes are going to be one of those journey stories where I take you along with me on a journey of ridding myself of head trash. And the one word that best describes head trash is FEAR.
Books jump out at me 'cause I'm a reader. I was noticing all the books I've got that deal with some sort of fear. From sales, to leading, to making money, to marketing, to dieting…you name it. There are countless books on fixing what ails us, and many of them attempt to address the reason why we're broken to begin with. We're afraid. Yes, we're all afraid. And those cats who say, "I ain't afraid of nothin" were clearly afraid of learning proper grammar, but they're also hiding. They're afraid of plenty of things.
What scares YOU?
When you hear Ben sing that song, do you think what I'm thinking? Man, I'm glad he conquered his fear so I could hear him play music. What if he had just stayed home in Tulsa and never ventured out to make it in music?
That's what fear does. It robs us. It robs others. It robs the world.
I didn't always see it like that. In fact, for years I struggled without diving deeply enough into the source of the fear – and the negative impact it was having. I'm obviously in grand company because the world is filled with people just like me. People who have bought into the drivel of pseudo psychologists and self-help gurus who tell us to be more positive. Stop focusing on the negative. Believe that you can do it. And when we try that surface level kind of work we just feel worse because when it doesn't work we feel like even more of a failure!
That's because conquering this fear – and getting beyond this head trash – takes more work than simply holding good, positive thoughts. Our stories have been crafted in our head and held for as many years as we've been alive. For me, that's a VERY long time. Ancient manuscripts are tough to alter, but I'm working on it.
Yes, we have to think differently, but thinking is just the beginning. When people tell us to just think more positively they're adding to the noise of the universe that contributes to making matters worse. We hear all this and think, "Well, I should be able to do this. Why is this so hard?" Because it's not that easy. Because it IS hard. It's not impossible, but it's hard.
People give us that simple advice though because that's what everybody wants – easy answers. Forget that it took us a lifetime to write our story – the one embedded in our brain since we were kids. Forget that we feel dread, anxiety and fear sometimes. Just tell yourself, "I can do this." Presto. It's all better now.
No, it's worse after you beat yourself up because you think it must work since so many people tell us to do it. It must work for them. Why isn't it working for us? I'll tell you why. Because you're failing. Again.
Yes, you have to think. You just have to keep thinking and dealing with it.
Here's what I've learned so far about thinking. It's called awareness. Think of it as recognition.
We have to first be aware of what's happening. It's been likened to a camera. We look at a photograph. It's just one perspective created by a camera. We don't see the camera, but we see what the camera sees. It requires intentional thinking to consider the perspective and consider where the camera is during the shot. Before we can alter our perspective – our outlook on something – we have to be aware of our present perspective. That means we have to look closely and find the location of the camera. That's what's determining our perspective. Until we see that, we can't hope to change our view.
And it takes some heavy lifting to get it right. Don't believe me? Ask the poor anorexic person who is skin and bones, but sees fat in the mirror. They don't have it right. They're convinced they do. Good luck trying to convince them with logic, like putting them on the scale. It won't work until they're ready to see reality. That likely requires some serious professional help that goes far beyond the pale of this conversation. Some of us have such extensive, or serious head trash that we need professional help. I think you should seek that help sooner than later because there's no point going through life tormented by an unrealistic perspective.
I'm sorry to tell you, but a 4 minute Brian Tracy video on self-esteem isn't good enough to get this job done. It may even take you down deeper into the rabbit hole of despair. I doubt that's the intent, but it's often the collective impact these self-pronounced experts have on us. We buy into the notion that we should have enough mental toughness – enough resolve – to change our thinking. It's tantamount to telling a poor person to get more money so you won't be poor any more. Yes, but HOW?
So over time we may feel like an even greater failure. We try what Tracy and other self-help gurus tell us and it doesn't work. As if we didn't feel badly enough about ourselves to begin with. Now we've got one more thing to add to our long list of failures.
I've learned it's not will-power. Sorry to burst your bubble, Mr. Self-Help Guru who prides himself on mental toughness. There's just more to it than that.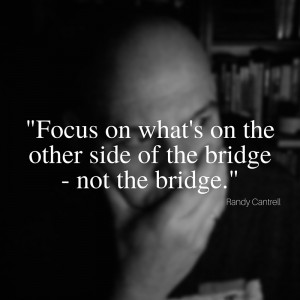 Are you a bridge watcher? I am. I didn't realize it until recently, but I'm definitely a bridge watcher.
What's a bridge watcher? A person who looks closely at the bridge that takes you to where you hope to go. Funny thing is, I have a lifelong phrase that my best friend and I said for as long as I can remember – "build a bridge and get over it."
I created a graphic a week or so ago and shared it on Twitter. In fact, I created two graphics about bridges and shared both of them. They were both intended as one-sentence sermons to myself. I suspect there are others who need to hear the same sermon.
I'm not a big fan of the "burn the boats" mindset, but I'm an enormous fan of building the bridge and getting over it. Whatever IT represents. Whether it's a boat or a bridge, it's a vehicle to get us to where we want to go. Seems to me the only reason I'd want to get back on the boat, or the bridge, is if where I went didn't turn out to be as good as I'd hoped. Otherwise, why go back?
Failure, like success, is relative. I've set out to achieve something I wanted to achieve and sometimes found out it wasn't what I had hoped. How do you know until you get there? You think you know, but it's not always the way you thought it would be. Is that failure? I don't think so, but others might. Is it success? Well, in my case I sometimes reached my goal – so you could consider that success – but the goal wasn't what I had hoped – so that's not quite success.
There are all these adjustments we make in life. Without them, we'd all be doomed to keep making the same mistakes over and over. Instead, we act and adjust, then act again. It's a constant effort of figuring things out.
In the past month I've experienced some mental clarity brought about by working hard to gain some self-awareness. I've felt like I always had some strong sense of myself. I'm not prone to try to be somebody I'm not. Nor am I prone to engage in activity that doesn't ideally suit me. I've tried it a few times in my life – especially when I was younger – and it just never worked out well. I hated every second of it. You've probably done that, too. Tried to be somebody you knew you weren't, but for some reason you figured it was worth a shot.
My hatred for that activity isn't like other hatred I've had. I've had jobs I hated. Situations I hated. Been surrounded by people I didn't like much. But that didn't mean I woke up each day dreading the work. I can handle lots of things, but being inauthentic isn't one of them. It wrecks me to even attempt it.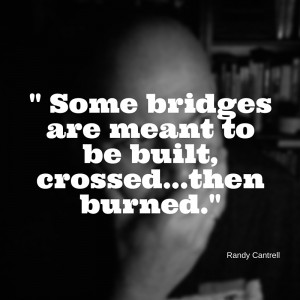 People are still searching for ways to overcome their fears. I'm right there with you. It's a universal desire because it's a universal pain point. Everybody is afraid. Sometimes we're not good at dealing with it.
So let's talk about some things we can do to serve ourselves. I'll share a few things I've learned.
One, our story matters. Yes, our real story – all the stuff that has happened to us, but mostly the story in our head. The story we tell ourselves. For many of us that story is on a continuous loop, repeating itself over and over without interruption. No, it's not always a bad or de-energizing story, but oftentimes it is.
Some experts call it perspective. Others call it characters. Call it whatever you'd like. It's all the same thing. It's how we view ourselves in the world. We get wrapped up, filled with emotions, based on how we see ourselves.
Anxiety, fear, concern and worry can fill us up when we're facing some situations. Right now there's something that does that to you. What is it? Maybe there are a few things – situations and circumstances – that do that to you.
You tell yourself some story and you don't even think about it consciously. It's just an automatic, internal thing that triggers some strong, negative emotions. It's how you're looking at things.
Some of the best examples to demonstrate this deal with our failure to see what's really happening with somebody else. We see something and make a judgment. Enter new information and suddenly – INSTANTLY – our view changes. Clarity does that.
Let's say you see a person wearing dirty, tattered clothes. The person obviously hasn't bathed in some time. You make some instant assumptions about them. Maybe you think they're a drunk. Or a drug addict. You certainly don't assume they've lived any kind of a responsible life. You're not sorry for him. Instead, you're repulsed by him and think to yourself, "What a pitiful sight."
Suddenly, you see a smartly dressed middle-aged woman approach the man. She talks with him briefly and hands him a small brown bag and a cup of coffee. He seems to know her. She pats him on the shoulder and walks away, coming toward you. Your curiosity is heightened. As she comes closer you say, "Ma'am, excuse me, but I noticed you giving that man some coffee and food. Can I ask why you did that?" She proceeds to tell you that she's been doing that for months because he's suffering some mental issues. "He's clearly suffered some trauma in his life," she tells you. She discovered that he was a Purple Heart recipient in the Viet Nam war. He's been living in a shelter since she became aware of him. She knows his name and even made some phone calls to see what help she might be able to get him. So far, she's been unsuccessful in battling the red tape because she's not a relative.
In that instant – faster than you could snap your fingers – your view of him has changed. So it is with that story in our head. Perspective changes everything. Fast.
Two, the story isn't always true. Just like our Viet Nam vet, sometimes we get it wrong. But it's not about a man on the street. It's about US.
Sometimes we're wrong. Our self-awareness isn't accurate. We need to fix it. I've read tons of books and articles about this. I'm not qualified to play psychologist, but I could recommend some resources for you to check out. Search the phrase "inner critic" over at Amazon.com and you'll find tons of books that can shed light on how to change that story you tell yourself. Or you can seek out professional help.
It's not hocus-pocus stuff. It's just enlightenment – the same thing that happened when we learned the truth about the old man on the street. It didn't require an all-day seminar or workshop. That's the remarkable thing. It can be altered in an instant. Now, getting that "truth" can often take more heavy lifting than most people give it. And it may take a long time to get there. That's okay. Get started. Start doing the work because the if you don't, you'll remain wrong. And being wrong will wreck your opportunities to be all you can be.
Imagine if you're really great at something, but you're not aware of it yet because that story stuck in your head stands in your way. What a waste, huh?
We can be our own worst enemy. Most of the time, I know I've been my own worst enemy. The universe wasn't against me. Others weren't against me. I was against myself. I just didn't see it for what it was.
Don't let it happen to you. Don't fall for the pathetic money grab out there by authors and experts who tell you that you should just think positively. And write little trite phrases on your bathroom mirror telling yourself how wonderful you are. And that today, you'll be a champ. That drivel only makes matters worse because you may have tried those things in the past. They don't work. Except to make you feel like a bigger failure. "See, I can't even make those strategies work," you tell yourself. Fear deepens.
It's not because you're weak. It's because you're doing what the herd is urging you to do, and it doesn't work. It sells books and programs, but it's ineffective. You've got to get to root of the issue and that demands more work than reciting some positive statements. Don't trifle with it by thinking it shouldn't be that hard. It is that hard. You already know how powerful it is in your life. So lean into it and embrace the hard work necessary to re-write your story.
I'll give you just one book recommendations so as not to leave you hanging. MindWorks: A Practical Guide for Changing Thoughts Beliefs, and Emotional Reactions
 by Gary van Warmerdam. I found it especially practical and helpful. I think you may, too.
It's time to shift those little gears in our head that prevent us from being everything we can be. Time to conquer our fears, not with sheer will power or catchy phrases…but with a strategy that actually works. Time to get real with ourselves. You know it's time. Today's the day!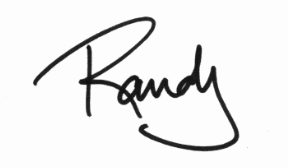 How Can You Help The Podcast?
Leave us a review at iTunes
Pick your favorite way to support us financially
Join the conversation at our Facebook group
Tell your friends. Promote the shows on social media.