Podcast: Play in new window | Download
Subscribe: Apple Podcasts | Android | Email | RSS | More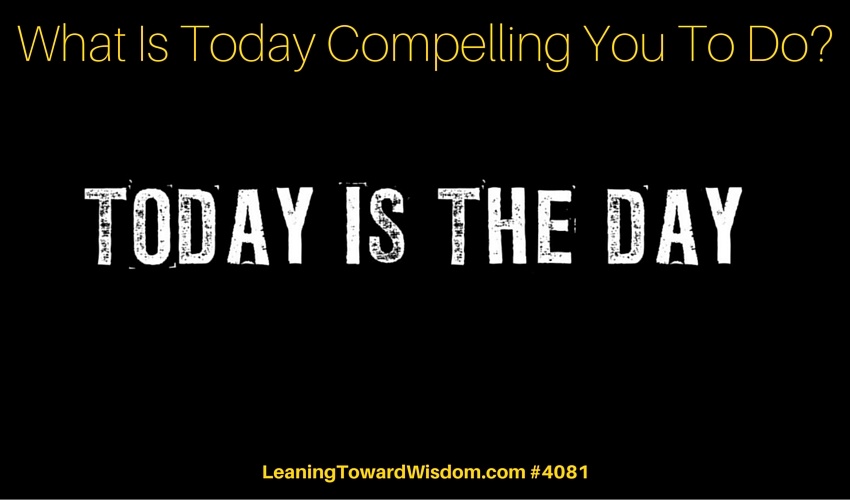 If you've not figured it out by now, I mostly talk about the things I need. My challenges aren't so abnormal. I figure that whatever I'm going through may have a broader application, including for you and whatever you're going through.
The Beatles' Rubber Soul turned 50 this past week. Tiger Woods is about to turn 40. There were two good articles written about both of them. Rolling Stone chronicled Rubber Soul. Time Magazine talked with Tiger. The Beatles were still in their early 20's. Tiger won his first major, The Masters, before he was 22. An early start. A fast start.
Today matters. The Beatles went into the studio to record Rubber Soul in October 1965. Here's an excerpt from the Rolling Stone article.
Given the album's impact over the past 50 years, it's startling to note how fast and frantic the sessions were. The Beatles didn't go into the studio with a mystic crystal vision to express — they went in with a deadline. They had to supply product for the 1965 Christmas season, which meant crunching it out in four frenzied weeks, from October 12th to November 12th. So they holed up in Abbey Road around the clock, pouring out music as fast as they could, holding nothing back. They were willing to try any idea, whether it turned out brilliantly (the sitar, the harmonium) or not (the six-minute R&B instrumental jam, which they wisely axed). They wrote seven of the songs in one week.
I saw this graphic this past week.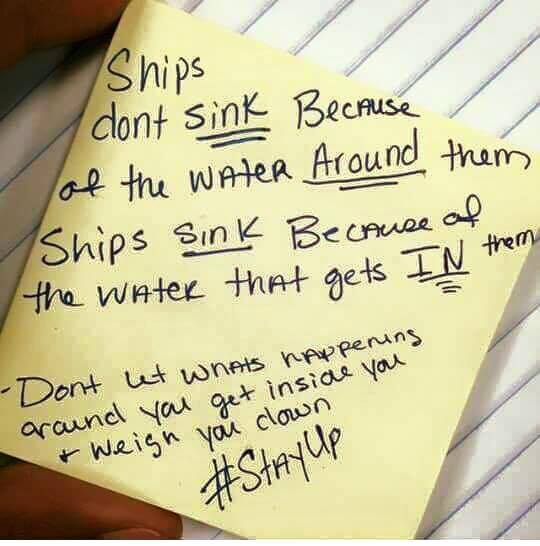 Two elements are in play for today's show: time (namely, the present – TODAY) and fears (or head trash, or doubt or anything else that's inside us, stopping us from doing what must be done today).
We procrastinate for many reasons. Sometimes we just don't want to do it, but we're not afraid of it. I don't feel like mowing the lawn right now. So I put it off. Actually, I don't mow the lawn because my wife does it. She enjoys it. I don't. Nuff said.
Sometimes we put it off because it's not fun, but we're still not afraid of it. I don't feel like reading the text book assignment for this week's class. I'd rather play video games, or visit with friends.
Sometimes we put it off because we are afraid, but maybe we have no idea why we're afraid. I don't feel like making the phone call or visit about that job today. So I delay. I procrastinate. I'd rather my phone just ring with some magic Genie granting me my wish for a killer job. The phone never rings though and my fear grows.
My grand kids are like most little kids. When there's something they really want to do…they can't wait. They grow increasingly antsy and impatient. They don't want to procrastinate doing something they want. Tell them we're going to take them to Six Flags and they can be dressed and in the car faster than you can say "Judge Roy Scream."
When they don't want to do something, it's like dragging a mule. They can go limp, toss their head back and begin to whine like there's no tomorrow. The difference? Desire. They really want to go to Six Flags. They really don't want to go visit the doctor. Their desire for one is strong. Their desire against the other is equally strong.
It's the gap between what we really want and what we really want to avoid. The gap between desire and dread. Desire helps us overcome procrastination. Truth is, we don't have to overcome procrastination when it's something we desire to do. Procrastination isn't even a consideration because we're anxious to do it. Not so with dread. We'll put it off, drag our feet, throw our head back and complain about how now isn't a good time. Because we don't want to do it.
Let's introduce one more element to add to the mix. We've got the element of time, then we've got our head. We'll call it our fears or our dread.
The next element is also a head element, but it's not fear or dread. It's reaching some point where we've said, "Enough is enough." It's that place we reach when we're tired of it. We're tired of where we're at. Tired of the status quo. Tired of things being like this. Tired of no change. Tired of no improvement.
That's when we tend to be open to move forward. Even if it was something we at first dreaded.
The sad thing is, too many people don't move from dread to tired. They get stuck in the Land of Dread – miserable, but content. Satisfied with their misery and dread. Sound familiar? Sure. Because we've all been there. The danger is staying there and living your entire life there. Satisfied with avoiding doing what you need to do today. Satisfied with believing you're unlucky. Satisfied with defeat and failure.
Time. We claim it's our most valuable resource. Intellectually we know it's one area of our lives where we're all equal. Today is today for you, me and everybody else who is still alive. What are we going to do on a day like today?
Google "time management" and you'll find over 501 million results. You think we're preoccupied with how to make our time count? Then why don't we make better use of it?
I guess there are lots of reasons why. We think we've got plenty of it. There's always tomorrow, right? Like Homer Simpson says, "Why do today what you can put off until tomorrow?" It sounds funny when you hear it, but we say it by how we act sometimes.
Later sometimes seems like a better alternative. Now isn't a good time. We convince ourselves of it. Mostly because we really don't want to do it right now.
"Not right now. Maybe later."
Story of too many of our lives, isn't it? Then life's inertia kicks in. Things become a habit that maybe we never intended to be a habit. Inaction becomes our way of life. Focusing on our dread or fear overrides what was once a desire.
She tells us she really wants a better job, but she never polishes up the resume. She refuses to contact that headhunter. Still she complains about her job and how her career seems stalled. And we remember when she was thrilled to land this job she now hates. She was full of fire and tenacity chasing this job. I wonder where that went. Same person. Different day. Time has changed things. Or has it?
No, time has just passed. Time isn't good or bad, negative or positive. It just is.
It's what she's done with that time. She's gone from focusing on what she really wanted – this job she now hates – to being too focused on what she dreads – making the effort to change. Fearful I guess of the unknown. Sometimes a known misery trumps an unknown quest for greater success or fulfillment. I'm not sure. I only know she's the same person, but she's different. She's let some water in the boat and it's weighing her down.
There comes a time when she'll have to resign herself to her present misery and just live with it. Or there comes a time when she decides to do something else and make her life better. Or maybe she's fallen prey to the same delusion that often ensnares you and me…we think we've got all the time in the world.
Today's show was mostly inspired by some recent thoughts I had about faith. I jotted down a question, "What does your faith compel you to do?" I sat and pondered that question for awhile. Mostly, I focused on my neglect of what my faith compelled me to do, but I ignored. I put off. I delayed. Not out of fear or dread. Just out of lack of tenacity. Selfishness, I suppose. Stubbornness for sure.
While I was thinking about it I glanced over at my whiteboard and looked at my Thomas Edison quote:
What you are will show up in what you do.
And instantly I thought, "I'm a slug." I wasn't – I'm not – just guilty of doing things I shouldn't, but I'm far more guilty to negligence. Guilting of a sin that I see plaguing many of us.
Hiding.
That's when I wrote down the title of today's show by inserting "today" in the place of "faith." It's certainly not because time is more important than faith. Hardly. For me, they were joined. Maybe that's not the case for you. I'd urge you to think about it though. Faith. Today. Time.
Here's the connection for me. Time weakens us physically. Tiger Woods is nearly 40 and he's endured 7 surgeries. His health isn't great. The likelihood of ever playing golf at the highest level isn't likely. For all his millions of dollars, Tiger can't stave off time and the damage done.
On the flip side, time can be used to grow and increase faith. The spiritual side of us can grow over time. But I'm not here to preach. Just to provoke some thought.
So I changed it to the question posed in today's episode. And I started to wonder what time was urging me to do. It's a long, long list. Filled with personal ambitions. Professional goals. A long, long list of efforts. Again, another lengthly list of things I'm neglecting.
And that's when I dragged out some Subdudes CD's and started listening to some of my favorite New Orlean's music. Maybe it's cause I was subconsciously thinking of the passing of Allen Toussaint, one of Nawlin's most favored musical sons. It's why you've just heard a song by these boys in today's show. And I remembered that over a year ago the co-founder of that band, Johnny Ray Allen, died. I couldn't remember how old he was, but I remembered him being younger than me when he died. It was August 2014. He was 56. That'll put time in perspective for you when you're about the same age as a man you've been listening to for over 25 years. Now he's gone.
Time compelled him to make music I suppose. Because that's what he did with his life. Thomas Edison said it. What you are will show up in what you do. Johnny Ray played bass and wrote songs. That's what he did with his time. And you've been listening to his work during parts of this show, but you never knew it until now. Today I was compelled to share the Subdudes with you. And stay tuned because at the very, very end of the show (that secret part of the end) I'm gonna play an awesome cover song these boys did. A classic. That's what today compelled me to share with you. See how that works?
I get that some things take time. Success, for instance. It's a slog. Hard work. Tough times. Persistence. Sticking with it. The Subdudes did it starting out in a club. It took a few years before they had a record. And I doubt you'd ever heard of them even though they've been at it going on 3 decades.
Maybe it's too soon to tell what the final outcome will be, but even the Subdudes knew early on that it wasn't too soon to start doing what must be done if they wanted to play music for a living. Enter desire. It trumped their dread. Or fear. I don't know any of them personally, but I know they wanted to play music more than they wanted to do anything else because I can judge them by what they did.
Like Tiger and the Beatles, they started. Early. Those levels of success don't look anything alike, but that's not the point. The point is people who accomplish do things right now. They take advantage of the present. Even if it's hard like Hamburg was for the Beatles. Still they play. Every day. Taking advantage of the present.
Today is all we've got. Life is right now.
It doesn't mean we shouldn't plan or anticipate. It's fun and profitable to do those things. And it's fun to reminisce. To look at old photos and retell old stories. Still, there's no promise of tomorrow and no chance to alter the past.
I've talked of it before, but it had a profound impact on me – Jeremy Rifkin's book, Time Wars. It was written back in 1987 before LCD technology was commonplace. Digital watches had mostly LED's – those red numbers. Before that, all you saw were analog watches with an hour hand, a minute hand and a second hand. Rifkin observed how digital technology in watches was impacting our perception of the past and future. Look at a clock with hands and you can see what time it once was and what time it's going to be. Not so with a digital clock. It just constantly is displaying the present.
The paradox is that in spite of that so many of us can live in the future or the past. The digital age is the age of present. At least when it comes to a clock. But watch any group of people staring at their phones and you see hardly anybody is present. Literally or figuratively. In the age of engagement I see lots of disengagement.
Today gives way to the wasted hours that pass us blindly while we've been distracted with stuff that doesn't serve us, except to entertain us or pacify us.
I continue to be fascinated by the guitarist of the world who talk of learning by playing vinyl records, lifting the needle off the record so they could replicate what they heard, then doing it over and over and over again. The patience required to accomplish proficiency proved that the Joe Walsh and Keith Richards of the world didn't much care what it took. They were determined to figure out how these guitar players on the records were making those notes and creating those sounds. Hours every day. Days of every week. Weeks turned to years. Learning took time, but it was always a today activity.
I clearly wasn't compelled by today to learn to play the guitar because I've never learned. It's not fear. Or dread. It's a pure lack of desire when compared to other things. If I'd spent as much time learning the guitar as I have podcasting I'd be able to play. But podcasting and sharing ideas mattered more. It still does. That's why I do what I do. Cause I'm like you. I do mostly what I want to do. It's not always what I should do, or what I need to do. But today – and everyday – I do what mostly what I want and I avoid mostly what I want to avoid. So do you, right?
Somewhere along the line of my hope or desire to learn the guitar I gave up the fight. That's what happens to us. We hide or we fight. It's the stress of today and our reaction to it.
The question that serves as today's title gives way to perhaps the real question. Today, are you gonna fight or hide? It's a common theme in my life these days. In my own life. In the lives of people I love. In the lives of clients. It's a universal dilemma that's not such a dilemma at all. It's mostly in our head. It's the water we allow in our boat to weigh us down and sink us. Noise. Foolishness. Distraction. Delusion.
The bottom line is we're often afraid. And that fear paralyzes us from doing anything today. We'll do it tomorrow though.
Sometimes we just don't get our priorities straight. We're busy with unimportant stuff – but stuff we want. Our selfishness can fuel us to deny work that would greatly benefit us. The shopoholic spends money they don't have so they'll feel better instead of sitting down to budget their finances. The credit card debt increases because a moment of gratification creates too high of a high. A lack of discipline to invest in something more valuable surrenders to an expensive pair of shoes or a new golf club whose value won't last more than a few months (if that).
Today's behavior causes us to pay an even heavier toll tomorrow. Like compound interest, our foolishness grows exponentially making our lives more miserable. Welcome to the merry-go-round that is the life led by too many. Today compels us to do or avoid something. What it is for you? What are hiding from? What are fighting for?
Today, I was compelled to share these thoughts because my life needs the message. Friends and clients need the message. I'm ready to make today count for something more lasting, more profitable. I'm tired of losing too many today's to yesterday. Tired of wishing I'd done this instead of that. Tired of the results or lack of the results in my own life and in the lives of people I care about.
That includes YOU.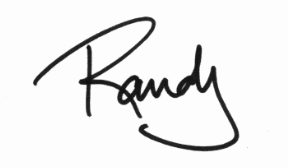 How Can You Help The Podcast?
Leave us a review at iTunes
Pick your favorite way to support us financially
Join the conversation at our Facebook group
Tell your friends. Promote the shows on social media.