Podcast: Play in new window | Download
Subscribe: Apple Podcasts | Android | Email | RSS | More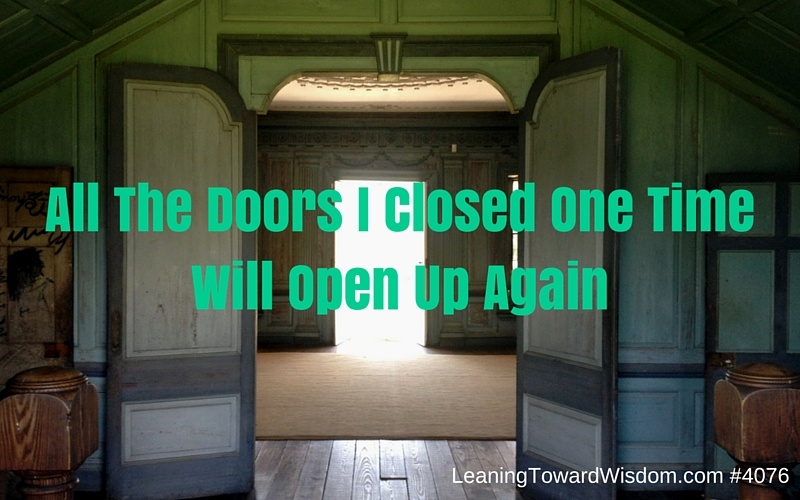 It used to seem to me
That my life ran on too fast
And I had to take it slowly
Just to make the good parts last
But when you're born to run
It's so hard to just slow down
So don't be surprised to see me
Back in that bright part of town

I'll be back in the high life again
All the doors I closed one time will open up again
I'll be back in the high life again
All the eyes that watched me once will smile and take me in
Steve Winwood was just barely a teenager when he was playing a Hammond organ, playing guitar and singing backup to the likes of B.B. King, Muddy Waters, John Lee Hooker and T. Bone Walker during UK tours. At 14 he was part of the Spencer Davis Group. Within a couple of years he helped form the group, Traffic. Two years later he teamed up with Eric Clapton to form the group Blind Faith, but a year later Traffic relaunched. Then about 7 years later he went solo.
Winwood is now 67. He's been performing since he was 8. Over 6 decades of playing music, most of it with significant success and notoriety. More years than not, he's been living the high life in the music business. I'm certain he's seen lots of doors, too. He's opened plenty and based on this song, he's closed a few. Winwood is experienced enough, wise enough and smart enough to know that not all closed doors stay closed. They can be opened again.
Lost Opportunities Can Sometimes Be Found Again
Let me tell you what prompted today's episode. It's a conversation that sometimes happens with older guys. I know 'cause I'm an older guy. And I've been known to talk with other older guys! I'm not talking about geezers necessarily, but I'm talking about mature guys – let's call 'em mid-40's and older. Guys who are old enough to have some sense of their history, and their future.
Regret can be a common theme among older people, but today's show was sparked more by conversations about reopening closed doors. Sometimes the talk is about a relationship that once was, but now isn't. Bridges that are a bit scorched, but not burned down. The talk sometimes veers toward repair, redemption and making amends. But sometimes it also involves going back to things, people or pursuits that once we walked away from. It's about giving something, or somebody, another chance.
A Do-Over. That's what we'd like, sometimes. Every now and again you get the chance. Quite often, it's in the books and there's no going back. It's why I suppose most of us seek redemption from our mistakes and foolish choices.
A business acquaintance tells me about a death in his family. I do that whole polite "I'm sorry" routine, but he quickly stops me and says, "Oh, don't sweat it. I hadn't talked with him in years. We fell out years ago." It was a brother.
Relationships break down. Sometimes never to be resolved. Like this man and his brother. But he didn't seem too bothered by it, so I wasn't either. It's his life. I don't know the details. I'm not taking sides. Part of me knows how sad it is for such things to happen, but I also know that such things DO happen. People don't always want another chance. Maybe they just want to walk away and be done with it. To move on.
But what if we do want another chance?
When I first went out on a date with Rhonda back in the summer of 1975 I knew after the date that I wanted another chance – another date. I didn't regret the first date. I just wanted another one. Sometimes that what another chance looks like. It's not so much a do-over as it is a repeat because the first time went well. It's like taking the kids to Six Flags where they ride the big roller coaster and no sooner do they get off until they starting hollering, "Let's do it again." Another chance to have your stomach thrown up into your throat. Yeah, let's do it again.
Another chance to fix it or another chance to repeat what worked, or what we enjoyed, or what we want to pursue (like I pursued Rhonda).
The barometer for chances is desire. We want what we want. I wanted a second date, and a third with Rhonda. My grandkids want to ride the roller coaster again. The relationship fall out wants resolution, but only when both people want to repair it. I'm not judging whether or not the desire is worthwhile, or virtuous. It just is what it is.
Sometimes another chance isn't a relationship. Maybe it's an opportunity that was lost, or not taken advantage of fully. It may be a career move, or an education choice. Or a move. A buying decision often results in wishing we'd done better – or different.
Time changes things. It just does. Sometimes I wonder why, and how. I don't have good answers other than distance and thoughtful consideration sometimes can alter our view.
When you get to be old you review your life more and more. I don't do it in a way where I reminisce so much as I reflect. I'm always living in the future. I never live in the past. Sometimes I struggle to live in the present though.
Some of the doors of our past didn't look like doors at all at the time. Years later you may suddenly spot the hinges and the knob, smack your forehead and wonder how in the world you missed it. That's one way doors which you never saw might open again. Because it's really the first time you spotted them. Is it too late? Maybe. Maybe not.
Visit Las Vegas. Walk through the hotel lobby or casino and you quickly loose any concept of time. You can't see outside. The place is always well lit. Staff scurries about to serve customers no matter what time of day or night it may be. The people who run these operations know that they can keep people at the gambling tables by suspending time. The more you can lose track of time the more you'll likely just stay right where you are – if right where you are involves a cocktail waitress keeping a drink in front of you and the experience fosters any sense of "this next time I can win."
Days turn into night. Night turns to a new day. But if we're not paying close attention — they both look the same. Doors and walls sometimes look the same, too. What we once thought was a wall turns out to be a door of opportunity. We just didn't see it at the time.
The players in Vegas who get on a winning streak don't much care what time of day or night it is. I'm not a gambler, but I do like to win. We're all looking to get on a winning streak. That's why those doors matter. They represent opportunity. Opportunity to grow, get better, make more money, get a better job, find love, increase love, forgive, find forgiveness and be redeemed.
We hate it when we miss opportunities because we don't know if we'll ever get another chance. In a day of poor behavior, mobile device addiction and not being in the moment…we all risk not finding the winning streak.
Losing. That's the risk of closed doors. Shoot, sometimes we lose even when we see and run through an open door. It just doesn't work out for us. And just because it's a door doesn't mean we want to open it, or that we can. I've got my story. You've got yours, too.
I went looking for a door in hi-fi when I was about 15. I didn't have an open door, but I knew where the doors were. They were local hi-fi shops. So I walked into one and asked for a job. No experience. Lots of passion for music and hi-fi gear. I got hired.
Thirty years later I was still in the game working inside the room that a door opened when I was just a kid. Lots of sub-doors opened and closed on me in the meantime, but the entire time I was pretty much inside this big 'ol room called consumer electronics. Why that door? Because it was the one I was most interested in at the time.
I've often thought, "What if I'd been more interested in something else?"
What if I'd been more interested in learning to play music than listen to it? What if I'd been more interested in building the gear, than using it?
It would have certainly changed the doors I saw, or the doors I sought. So interest, passion or whatever else you'd call it…matters! We like what we like. We love what we love. We lean toward one thing at the expense of other things.
Yesterday on CBS Sunday Morning they did a feature on a really unique bunch of guys. And yes, they're all guys! They love washers and dryers, especially vintage ones. There's about 3000 members in this group who will hold marathon weekend parties where they just wash their clothes in these vintage washers — and they ooh and ahh as the washers do their thing! The heart wants what it wants.
Here in the DFW Gary Leland is a business owner with a specialized niche, girls fast pitch softball. Gary has many e-commerce stores. He started coaching his kids and one thing led to another. It's how things get started. Well, to be fair, it's how things get started if a person of action falls for an idea. Like the 15-year-old version of me falling for the idea of selling hi-fi gear. It led to decades of running retail operations, which led to small business consulting with retailers, which led to more broadly helping other small business owners, which led to leadership coaching/training and helping city government leaders improve organizational performance. Doors and more doors. Some opening. Some closing. Some re-opening.
Why do you open some doors and willingly leave other doors closed?
Do you feel like some doors are just beckoning you to open them, like a siren call you can't seem to resist? Yeah, me, too. But I confess I wish some doors wouldn't  have beckoned so strongly. And sometimes I wish other doors would have come calling. But the heart wants what it wants.
It's not always easy to know what you want though. Sometimes I have a much easier time knowing for sure what I don't want.
Not everybody is like me though. Some people know exactly what they want. Sometimes they get it. Sometimes they don't. I can't prove it, but I suspect a lot more people are chasing what they want, but they just can't seem to get it. For whatever reason. Maybe they don't put in the work. Maybe they don't put any work. Or maybe they quit too soon. Or they get discouraged at the first sign of difficulty.
This past weekend Garth Brooks played a sold out American Airlines Arena in multiple shows. Five years ago I interviewed a young man who was about 22. I found him on YouTube. You can listen to the interview by going back to episode 4061 where I re-released it as part of that show. Mitch Rossell left Chattanooga for Nashville after getting his education. He wanted to see if he had a future in country music. He was partly responsible for the 3rd iteration of this podcast. I'm now on the 4th iteration – which is why each episode starts with the number 4000. Mitch personified what Sir Ken Robinson wrote about in the book, The Element. Sir Ken describes "the element" as the intersection between passion and natural aptitude. Mitch's intersection was country music.
I'm sure the last 5 years have been a slog for Mitch, but this weekend he was on stage with Garth who discovered Mitch after hours and hours of laboring in local Nashville hangouts and dives.
Opening doors and walking through them is a skill not everybody seems to have. Some people are too timid to even approach the door. Staying where they are seems safer, more comfortable. Better to be miserable because it's familiar I guess. I don't fully get it, but I see it all the time so I know it's real. Too scared to move. Too scared to reach for that knob, much less turn it.
What about the time when you tried to open a door, or walk through a seemingly already open door – and it shut on you? We've all been there, done that. It's called FAILURE. We just think all the successful people were born that way. I think mostly we know they weren't, but we just can't picture them before they were successful. Even those people we may have seen early on while they were struggling can seem surreal to us later on after they've climbed higher up the mountain. Memories of those early days get swallowed up – well, the memories of others. Our own failures and struggles seem to loom larger and larger over time.
Why can't we make our own failures recede? Why is it so hard to focus on the doors that might give us greater success?
There are lots of lists created each year on the number one ingredient for success. I've seen things like resilience, self-control, sales skills, promotion, self-confidence and many other qualities or characteristics. But recently I noticed one (I tried to find it, but couldn't) that said the number one ingredient of successful entrepreneurs (and it seemed to translate to other endeavors, too) was OPTIMISM. Seems there are at least a few folks who believe the confidence we have in what we're doing – and our faith that it will succeed – tend to make that belief come true.
My suspicion is that our success hinges on a number of things. And I also suspect it's harder to replicate somebody's strategy because there are just too many variables. Timing, experience, skill, connections, environment, resources, personality…yada, yada, yada. Like trying to hack the 16-digit password, there are just too many combinations!
Besides, the easy answer is, just can't always get what you want – unless you just want continued failure.
Doors are opportunities. Chances. Moments. People.
They're relationships. Jobs. Sales. Ideas. Songs. Words. Embraces. Kisses.
Sometimes they close, but open up again. Maybe not the same identical door, but another door. I dated a few girls before I dated my wife. Our first date was 40 years ago. I closed some earlier doors to love – the kind of love that results in marriage. But in a summer long, long ago I opened up a door with her. We've been together ever since! So it goes with doors – sometimes you have to close one so you can open a different one, a better one.
I'm going with that notion that OPTIMISM may be a key to open the doors we most want to open. What could it hurt to believe that it just might work? Did you ever think of that? People who embrace the pessimism  and negativity get to say, "See, I told you so!" when something doesn't work. Yes, that means they're often right, but where's the benefit of being right about that?
Wouldn't it be better to be right when the door opens up? "See, I told you it would work!"
I know a place where we can all go to find that key. I can even take you there.
It's in your head. It's in the self-talk, those conversations you have with yourself. It's in the discussions you have with your family and friends. It's in the people you talk to, and especially the ones you listen to. It's all the noise in your life that fuels your optimism or destroys it. And I'm not talking about the pom-pom, sis boom ba kind of optimism. I'm talking about the core belief that you can find success by figuring it out and doing the work.
When I look at my own closed doors – the ones I closed due to my own shortcomings – I know why some of them didn't open, even though I wanted them to…was because I just didn't do the work.
Optimism. Hard Work. Put 'em together and I think we've got a fighting chance to get it done. I'd add one last thing, tenacity or resilience. Pick your term. That thing that keeps you going even if success isn't happening, or it's not happening as much as you'd like. That thing that keeps you going, refusing to give up.
Those are the 3 things I'd urge all of us to commit to – optimism, hard work and a refusal to give up. If we fail to take advantage of our opportunities in spite of holding firmly to the belief that we can succeed coupled with putting in the hard work necessary to improve our odds, and we don't give up…then can't we live with doors that just won't open? Cause they just might open up again if we can make those 3 habits become a stronger part of who we are.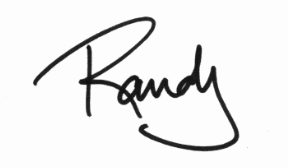 How Can You Help The Podcast?
Leave us a review at iTunes
Pick your favorite way to support us financially
Join the conversation at our Facebook group
Tell your friends. Promote the shows on social media.