Podcast: Play in new window | Download
Subscribe: Apple Podcasts | Android | Email | RSS | More
Life presents us with problems that warrant the question.
"What do we do now?"
Despair often prompts the question. The implication is that we don't know what to do now. That's why we're asking the question.
'Cause we rode it long and drove it hard and we wrecked it in our own backyard.
That doesn't sound like a positive outcome. Running out of toilet paper isn't a good thing either. Talk about a "What do we do now?" moment! Yes, we've all been there. No, I'm not going to tell you what I did. And I don't want to know what you did either. Some things are better left unsaid.
But…
Sometimes we're not facing such dire circumstances. Sometimes we're at an opportunity crossroads. Some choice needs to be made. And we ask the question, if only to ourselves.
How do you process options, dangers and opportunities when you ask the question? That's the point of the show today.
Some of today's talking points include:
Gratitude. Being thankful, counting our blessings and not letting problems crowd out gratitude.
It's all relative. Perspective matters. That empty toilet paper roll likely exists in an indoor bathroom with plumbing. It's estimated that 40% of the world's population lack indoor plumbing and what our modern world deems "proper sanitation." Now, don't you feel better? First world problems are very different what many people face. About 805 million people, out of 7.3 billion people in the world, are hungry. So if you're among the 7 of 8 who have enough food, then you're blessed. 1 in 8 are going hungry and many of them have no idea how or if they're going to eat today.
Reciprocity. A tough word to pronounce and even tougher for some people to exercise. Why is it so hard? Because we're often too self-centered. We even fail to recognize when people are trying to help us…'cause we're just too good for that? Or we don't want to be vulnerable to anybody else? Why is it hard to reciprocate? Why is it hard to offer help, or to accept help?
Envy. It's rampant among any group. Nothing new about that. We want what we don't have.
Contentment. Being satisfied. Not the most popular notion unless you're among the minimalist movement, or tiny houses. I'm a fan of both, but that's 'cause I'd like to pursue greater contentment. When is enough enough. Various research claims that once we achieve about $70,000 in annual income our happiness isn't likely to improve with more money. But we just never get enough.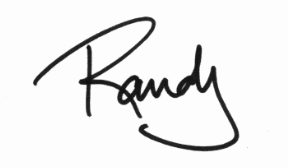 P.S. I mentioned this post about a woman who discovered her father, homeless. I hadn't read it when I did the recording, but here it is.
Post title image courtesy of Flickr member @GorillaSushi


How Can You Help The Podcast?
Leave us a review at iTunes
Pick your favorite way to support us financially
Join the conversation at our Facebook group
Tell your friends. Promote the shows on social media.