Podcast: Play in new window | Download
Subscribe: Apple Podcasts | Android | Email | RSS | More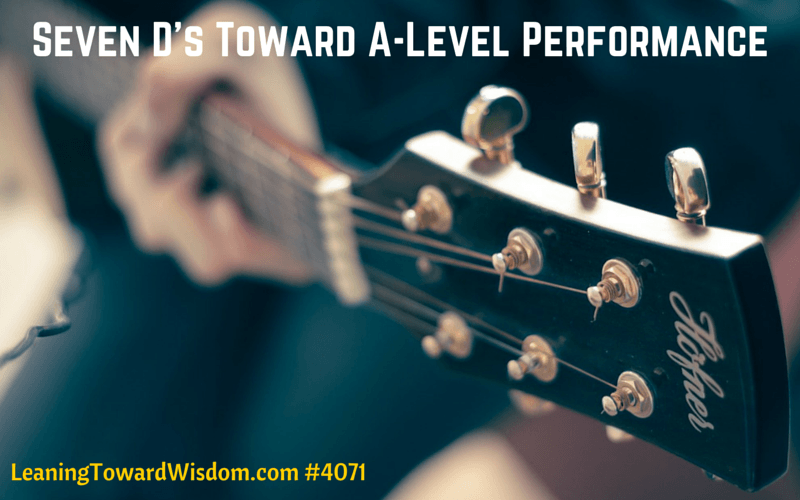 Time will tell. It always does.
Time will reveal we're foolish. Or wise.
Leaning Toward Wisdom isn't about some ideal version of living. None of us are wise all the time. Few, if any of us, are as wise as we think we are. The best and brightest among us are foolish sometimes. I watch enough Discovery Channel crime shows to know that Harvard graduates and Stanford MBA's can do some stupid, criminal things. Committing crimes, especially violent crimes (including murder), are the height of foolishness. I'll watch some episode about a guy who graduated top of his class, then went onto Harvard Law, but he murdered a girlfriend…and I'll wonder in my head, "What was he thinking? He knew better than that."
But that assumes knowing better is the only key to wisdom. Lots of us have behaved foolishly in spite of knowing better. No, not murder, but lesser crimes. I've been caught speeding in spite of knowing better. Most recently I got a parking ticket because I parked against the traffic. My car was facing the wrong way. How stupid was that? Don't answer that. It was $106 worth of foolish, that's what what it was. Am I smarter than that? Of course. Did I know better? Yes, ma'am. But I did it anyway.
Truth is – we can behave foolishly and we can behave wisely. Within a short period of time. Maybe it takes a lifetime to really find wisdom, but it only takes a single moment of extreme foolishness to end it all. I'm thinking of that poor drunk idiot who blew his head off when he put a firework on top of his head July 4th. Okay, maybe that wasn't a single act of foolishness, but it happened in a single moment. Being drunk. Showing off. Fireworks. It proved a deadly combo. If it takes a lifetime to find and execute wisdom we may be stumbling onto the difficulty of the task.
Not long ago I was asked by a client about being an "A" player. Namely, what did I think was involved in being an A player or leading a team to become an A team.
Unless you've got Mr. T on your team you can embrace a variety of strategies to drive performance up. But it starts with your own ability to be an A player. A players aren't foolish. Mostly they're wise folks, prone to making the right decision more often than not. A players not only make better decisions than the lesser players, but they also behave better.
I've had lots of conversations through the years about higher human performance. Leadership and executive coaching are focal points of my professional life, and they're a big part of my personal interest. But this podcast is all about the various aspects of wisdom. Today, it's about the wisdom of chasing and achieving A-level performance. After all, if it's worth doing – it's worth doing well. It's worth doing it as well as we can. Right here is where you hear over-achievers say, "Whatever it takes."
Since we're talking about wisdom we've got to eliminate that trite phrase – whatever it takes. Our ability to be a high performer can't hinge on our willingness to do whatever it takes. That's what gets people into trouble. Getting into trouble isn't wise. Whatever it takes is an idiotic strategy, but I do have some suggestions and thoughts on a better way to achieve good, perhaps GREAT, results.
This all began when I threw out some words that all began with the letter D. It wasn't planned. It just happened, but I started thinking more deeply about it all and decided I'd try to develop it into a framework that might help some of my clients. The first D-word I mentioned was DISCOVER.
Improvement requires an openness to consider alternatives, better ways. Historically I've used the word EXPLORATION, but in this one conversation I used the word DISCOVER. And I made a proper distinction between those words. Exploration is a search. Discovery (or discover) is finding something, or the result of the exploration. What's the point in exploration if you don't discover something?
That's how this whole 7 words that all begin with the letter D started. Remember, the objective was an individual's ability to elevate their own performance. I haven't tried to apply it to everything, but I've had some weeks to think about it. And I've mentally applied it to many human endeavors. I'm not here to tell you it's fool-proof. I mostly want to do what I always do – provoke you to consider it and to think it through for yourself. In order to be wise, we first must be thoughtful.
Okay, let's get on with this and I'll walk you through my own thought process. Let's dive into these 7 D's toward an A-level performance. First, I'm going to give you an 8th D word – a bonus word – where much of this needs to begin. The word is DESIRE. We can stumble into and onto things, but surely we can all agree that our lives are best served by acting intentionally chasing what we really want to accomplish. Yes, today's show isn't about acquiring stuff, or living like a rock star. It's about our own performance. It's about doing something worthwhile, elevating our performance.
This D word preface – DESIRE – isn't included in my 7 because it's more subjective than process. You want what you want. People can tell you what you ought to want. They can urge you to want something they think is better. But it's your life, your performance and your choice. You want what you want. Maybe that's a future episode about wisdom – how can we improve our desires so they better serve our leaning toward wisdom? But not today. Today we're going to dive into these 7 D words that can help us improve our performance. And I know we want to think that only the most honorable, highest integrity people reach the heights of great performance, but it's not true. Scoundrels can implement these strategies and achieve great results. It's naive to think that only the best among us are high performers. Bill Cosby and Tiger Woods have proven that's untrue. You can want to achieve positive professional results and still be a low-life character with shabby morals. But you're here so I'm pretty sure that's not how you roll.
Give your DESIRES some thought though. Think carefully about what you want and why. Now, let's get into the first of the 7 D's toward A-level performance!
1. Discover
High achievers assume some things. Those assumptions are different than the things assumed by lower level performers. I know because I've spent years working with both ends of the spectrum and all the ones in between. Try to train a person who isn't yet an A-level player (or committed to becoming one) and you'll run into resistance. They'll tell you all the reasons why a new, different approach won't work. Most won't even try it. They just dismiss it. There's another D word that could apply to the people who will never be A-level players.
If we're going to achieve greater levels of wisdom – or anything else – we have to chase improvement. It's not good enough to just be open to it, we have to go looking for it. Lewis and Clark weren't just open to finding a path to the western part of a new territory. They weren't sitting around hoping it would land in their lap. Hardly.
Captain Meriwether Lewis and Second Lieutenant William Clark were commissioned by President Thomas Jefferson to explore and map out the new territory known as the Louisiana Purchase. It was no casual endeavor. It was arduous journey that started in St. Louis in May 1804. They spotted the Pacific Ocean on November 7th, 1805. It took them 2 weeks to reach it after they saw it from afar. They got back to St. Louis in late September, 1806. Many books have been written filled with the discoveries made by the crews of Lewis and Clark – some 33 men in total.
We have to search out improvement like Lewis and Clark. History knows these men as explorers, not just soldiers. Explorers.
Are you an explorer? Are you really searching for ways to get better?
Most aren't. Most are content to be who they are, where they are. Sure, they sometimes wish things were different – better. But that's all they do. Wish.
Explorers don't wish. They go looking. I supposing you're not satisfied with your wisdom, or achievements. You want more. You want to get smarter, wiser and accomplish more. In short, you want to be more impactful. And you can be. But it's not going to just land in your lap without effort. It's going to take hard work.
2. Dissect
Along the way – your expedition toward A-level performance – you face choices. Yes, DECIDE is an upcoming D, but DISSECT comes first. What's the process of making a decision? That's where dissection comes in. You've got to cut 'em up, take 'em apart and consider which option is best. That's dissection.
There are some words of wisdom I've found myself offering consistently for as long as I can remember. Mostly because I think they're crazy simple and crazy effective. Chief among those is this simple admonition that I've sought to embrace in my own life for decades.
What's the worst thing that can happen? What's the best thing that can happen?
The questions aren't brilliant. Or simple. But the answers are. Most people don't spend the mental effort (or time) to really drill down the answers. And keep drilling down.
Rarely is the worst thing really even possible. Usually, it's hardly probable. But it scares us to death.
It's just one of many tools you can use in this phase to DISSECT what you've discovered. You have to weigh the discoveries. Lewis and Clark discovered many things in their journey from St. Louis to the west coast of America. By the time they reached the Pacific Ocean they knew they had discovered something more monumental than most things they had seen along the way. Okay, so your discoveries aren't quite so monumental…they still need to be vetted or dissected.
I use the word DISSECT because it signifies looking at the discoveries from every angle as we try to figure out what we're going to do. This is deliberate (another D word). Maybe you dissected a frog in high school biology class. You didn't just happen to do it. You had to intentionally do it, following the instructions you were given. Same here. You need to closely examine what you've discovered. Put it under the magnifying glass. Make sure you're seeing it for what it really is and not what you may want it to be.
For example, I've known some people who thought they discovered an ability to sing. Well, it wasn't so much a discovery as a desire. Desire isn't the same as discovery.
Kelly Clarkson was a local girl from down in Burleson, Texas – a little town that's really a suburb of Ft. Worth. She discovered she could sing. Like so many other talented people, she didn't have any idea how good she was. Humility helps. She was recruited for the high school choir when a teacher heard her singing in the halls. Fast forward to high school graduation and she had scholarship offers to college, but by then she had spent a few years steeped in singing and writing. She figured she'd try to chase the west coast dream and went to Los Angeles. It didn't go so well and in time she came back home to Texas. Friends urged her to enter a new TV show, American Idol. She won that first season and became a household name, now a Nashville star! It all started with a discovery that sparked her desire. She did her share of dissecting her options. I suspect she's still doing it.
Some call it weighing your options.
3. Discuss
This part of the process is both internal and external. We all have self-talk. We have these conversations with ourselves as we're surveying our choices. Some of us may even be nutty enough to have conversations out loud. Just make sure you're alone where nobody can see or hear you when you do this. I speak from experience!
We all need somebody we can talk with, a person who can help us sort through it all. Your A-level performance needs help from other people. Everybody needs somebody else to help them.
Wisdom is enhanced when we talk it over with somebody we trust. Well, it can be. If you trust a fool then all bets are off.
Talk it over with somebody, but don't talk in circles.
Have a sober conversation to help you distill and process your situation.
4. Decide
Even with the help of trusted people the decision is ours to make. Sure, your mom may want to make the decision for you, but that's not how wisdom is practiced. If you're going to lean toward wisdom, then you've got to own your decision. Remember, the focus here is on your pursuit of A-level performance. We're not talking about making budget decisions with your husband or wife. You need to do those together. We have to make many decisions with other people. We have to make our own decisions about what we're going to do.
It can be tempting to ask other people, "What should I do?" Resist. As much as you want people to tell you, they're not you. They don't have as much skin in the game.
Ideally, you want somebody willing to help you examine the alternatives, but that's the previous steps – DISSECTION and DISCUSSION. You're past that by the time you reach this point. Now, it's time for you to mull it over as much as you can (or as much as you're able given some time constraint) and make up your own mind.
I"ll offer you a few questions that you should answer as you do this.
1. If I decide wrong, can I recover? How can I recover?
2. Which choices stand out as being clearly superior? Focus only on those. Or you could approach it from the opposite viewpoint: Which choices stand out as being clearly inferior? Kick those to the curb.
5. Develop or Design
Kelley Clarkson decided to go to LA to pursue music. That didn't mean she had a strategy at the point of decision. That's what this step is all about. Once you decide, you've got to figure out your approach. What are you going to do? How are you going to do it? How long are you going to do it? How will you know if it's working well? How will you know you're wasting your time?
Those are all the issues of development. It seems to me that we universally hear a lot more about the whole "making up your mind" part of the process instead of hearing very much about the strategies or tactics necessary to give that decision a fighting chance to win. Let's stick with the story of Kelley Clarkson. She's sitting at home in Burleson, Texas wanting to pursue music. She's made the decision. Now what?
Through some process she designed to go to LA. Why not Nashville? Or New York? I don't know. We'd have to ask her. But in the music industry there are many paths or strategies to pursue. I've talked here before about the busking that many artists have done. Kelley never did busk as far as I know. But Ed Sheeran did it. Ed also had a significantly different music background than Kelley. She was going to church 3 times a week while Ed's parents were taking him to see Van Morrison. He was singing in the church choir when he was a little kid though. He went to London, then wound up hopping between Nashville and LA. One size doesn't fit all.
There is something that causes problems at this phase. Copycat-itis.
We want to find somebody who has done what we hope to do, then we want to do it the way they did it. That's a different verb than develop or design. That's copy. Plagiarize. Don't mistake one for the other. They're not even remotely the same thing. The time spent trying to find somebody to copy, and then trying to copy them would be better spent figuring out your own strategy.
Kelley lived in America, not the UK. It made sense for Ed to venture into London. These two musicians come from different worlds with different skills and different desires. No wonder they choose different paths. And I'm certain they both morphed things along the way. Kelley moved back to Texas after failing in LA. Ed went to Cambridge before he went to London. After a couple of years in London, guess where Ed flew to? Yep, LA. Maybe he and Kelley have more in common than I first thought.
The route we take to A-level performance depends on where we're at when we start. Type in a destination into Google Maps on your iPhone. You'll be prompted to let the app know if you want to use your current location as your starting point. What if you don't want to use that as your starting point? Simple. Just type in the address of your desired starting point. Each starting point provides a different design or course.
I've probably spent more time in this stage looking at my own life and the lives of the people I serve. Mostly because I see many people who agonize over making the decision, then act with haste to pull the trigger. Sometimes not even knowing what they're aiming at. But I've seen other people who can make a hasty decision, only to get stuck in this phase of trying to figure out what they should do now. Honestly, I think both ends of the deal deserve some deliberate, thoughtful consideration. I know that I'm prone to ponder the decision for a period of time, then jump. When I jump I tend to go all in, but that's only because I've spent time carefully considering the decision. Then, there are other times that I can be somewhat knee-jerk to make a decision, but get all twisted up agonizing about how to implement it. I confess that I have to consciously focus on giving each step the attention it deserves.
Before I move on let me offer one more piece of information about this develop or design step. Don't grow anxious trying to get it just right. Develop a strategy to move yourself forward. Think about the very next thing – at most the very next 2 things – you can do. Don't get too far ahead of yourself.
Yes, we want to know where we're headed – or where we want to head. But if I've plugged in a destination into Google Maps that's 20 miles from my current location, do I really care which direction I'm going to turn at mile 18? No. What difference does it make? I've got 18 miles and many turns (maybe) to execute before I get to that point. That's getting ahead of yourself. Avoid that. But you do have to find your way.
6. Do
Now it's time to get in the car and drive. You know where you're headed. You know how you want to get there. It's time to GO.
I grew up in retailing. Not by birth, but by choice. Selling stereo gear as a teenager propelled me into a lifelong career I never saw coming. Talk about not having a strategy! I didn't. I just knew I wanted to be an A player. So I put in the work, grew, learned and good things happened. Some bad things, too. But along the way I learned about merchandising and purchasing. One of the things I learned was that there's always another deal. Whenever a vendor approached me with some killer deal, I wouldn't allow myself to be pressured into making a hasty decision. If my delay caused me to lose the deal, I never fretted about it — because there was always another deal. But, I also learned that I could make quick, well-informed decisions and course correct based on feedback from the market (customers decision to buy or not buy). I became a speed freak (still am). I wanted to have great data and information, make my first decision…all the while knowing that I was going to just as quickly make a second, correcting decision. By the time I was 25 I was making decisions 3 times faster than competitors. That meant I was making my 3rd decision by the time they made their 1st one. And I was smart enough (wise enough) to know that my 3rd decision was always going to be better than their 1st one, even if they were smarter than me.
That's how it goes with this step. Go. Do it. But be open to course correction along the way. You don't know what you'll encounter along the way. You might hit a closed road. Or a traffic jam. Or bad weather. You just never know. You need to be prepared and flexible. That doesn't mean you're not committed to your design or strategy. It means you're willing to adjust to the circumstances and situations in real-time.
Wisdom is largely being able to make the best decision in real-time so you can avoid regret. Making a bad decision doesn't have to be regrettable if you course correct. But if you're unable to correct it, then it can be very regrettable. Like I always told my kids –
"You're going to make mistakes. That's okay. I just don't want you to make a mistake that you can't recover from." 
7. Discover
I hear you. "Hey, that was the first one." You're right. It's also the last one. It closes the loop on the process because this isn't a once-and-done affair. When you're leaning harder toward wisdom you're learning all along the way. That means you're adjusting and closing that knowing-doing gap.
Gap control is a big deal so don't overlook it. Hockey coaches work with defensemen on gap control. It's that distance between an attacking player (say the puck carrier) and the opposing player who is defending his end of the rink. If the defenseman gives the puck carrier too much space, he'll fail because he'll give the opponent too much time and space to maneuver toward the net. He needs to close that gap to make it difficult for the puck carrier to do anything harmful with the puck.
In our efforts to elevate our performance, we have to close a gap between what we've learned and what we're doing. That's why this final step is critical. It keeps us improving.
Look at the people you know who are A players. They perform better than most because they're not satisfied. They want to keep getting better. That means they're paying close attention to how well things are working. Or not. And they're making adjustments based on the results they're getting. That's their commitment to revisit this step over and over again. Truth is, they're always in this mode of DISCOVERY.
Like a driver always adjusting the steering wheel, even if slightly, they're staying on track. Sometimes it's just a minor, subtle little change. Other times, they're turning the wheel pretty hard to make a left turn. The road and the conditions determine the course. But each of us determine the steering.
Don't get too caught up in trying to get it just right. Life isn't perfect and even with good wisdom we're going to get it wrong an awful lot of the time. Our reactions and responses determine our path. Let's just make them as good as we can and keep working this cycle of 7 D's so we can elevate our play. 'Cause if we'll commit to it, then that's okay.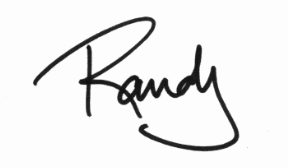 How Can You Help The Podcast?
Leave us a review at iTunes
Pick your favorite way to support us financially
Join the conversation at our Facebook group
Tell your friends. Promote the shows on social media.