Podcast: Play in new window | Download
Subscribe: Apple Podcasts | Android | Email | RSS | More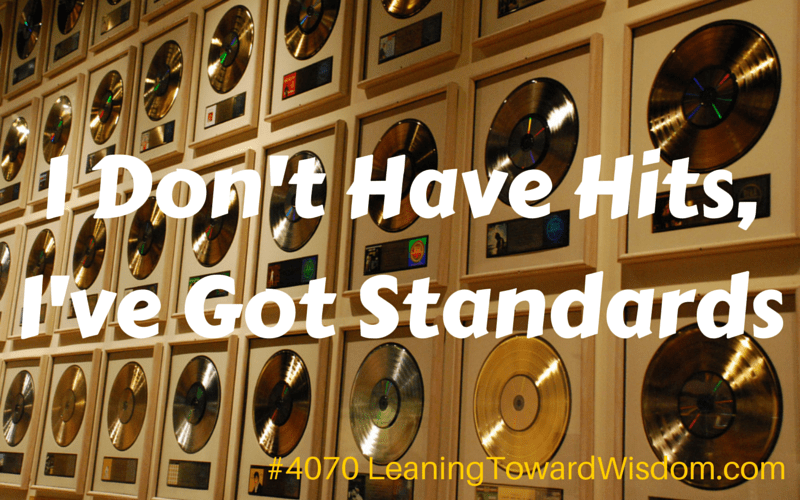 I mostly talk about the topics that seem to crop up in my everyday life, either professionally or personally. Or both.
Every now and again somebody will say to me, "Have you been lurking around our house?" It happens. I can speak to something that really hits home. Literally.
No, I don't have spies lurking in the bushes of your house. It's just that we all have some problems – and issues – that are quite common. That's why we can sometimes find a comic who resonates with us. They talk about relatable things. Stuff we get. Stuff we understand. It helps if they see that stuff the way we do. It's why there are a number of successful comics with varied styles and personalities, and approaches. We may have some common experiences, and challenges, but the way we view the world can be very different.
Back in the spring when I first heard that song that serves as the title of today's show, I laughed because it immediately struck me as true. And I'm not a songwriter or a musician. I know Wade Bowen wrote it about the music business, but it still resonated with me – a guy who isn't in the music business.
Randy Rogers and Wade Bowen are longtime member of what's called "red dirt" music. I was born in Ada, Oklahoma long before Blake Shelton came around. I know what the red dirt of Oklahoma looks like. And how it'll stain your clothes when you go outside to play. The soil is red because there's a high concentration of iron in it. It's red clay really. Not even TIDE will get the stains out of clothes.
Red dirt music isn't so much a sound as an attitude. It's different than the Nashville sound. Even for a music guy like me it can be hard to put your finger on, but you know it when you hear it. Part swing, part alt country, part folk and part Americana. The word I've always used to describe it is "troubadour-ish." It's music that lives right here – in the Oklahoma/Texas area from Stillwater, Oklahoma to Waco, Texas.
Luke Bryan and other rock stars of Nashville make their living – and their hits – singing country music anthems. That's not the spirt of Red Dirt music. To me, red dirt music is appealing because of the stories. Maybe more importantly, the point of the stories. It's not just another beer drinking, pickup truck driving, break my heart kinda music. Red dirt music isn't anthem music designed to rile up stadiums full of people. Red dirt music doesn't likely have the Jimmy Buffett factor that so many country artists are working feverishly to emulate. Jimmy's had it going on for a lot of years, but he figured it out from humble beginnings busking the streets of New Orleans. Go back and listen to episode 4040 entitled, A Key To Success: Who Wants To Be There More Than Anybody Else.
As a podcaster I can understand and relate to the audience part of all this. Singers, songwriters, musicians – they want more people to hear their work. They want a bigger stage. Some want the fame worse than others. Some want the money more than others. But how do you separate the largeness of the stage from the stuff that accompanies it? I don't know that you can. If you have a hit, your standards just might change. You might change.
"How can I sell out when I barely sell at all?"
Funny. And a good question.
Randy Rogers and Wade Bowen like so many other musicians have been subjected to criticism of selling out. I could argue that Jimmy Buffett sold out a long time ago, but I don't see it like that. Not when it comes to these guys. I'm not even sure about that whole idea of "selling out."
Rogers, Bowen, Buffett and so many other musicians have a genuine talent and skill. We encounter them somewhere along the way. I was there early with Buffett. It was over 40 years ago. That affects my viewpoint of him, his music and the changes I've seen along the way. Falling in love with that early Buffett music gave me a bias that I still have today. It can't be prevented. I'm not even trying to prevent it.
Jimmy at his best, for me, is still the troubadour standing on a stage with an acoustic guitar and buddy playing along, singing harmony for him. He's still in my ears and my memory singing 3 minute stories of a man who went to Paris looking for answers.
Did Jimmy sell out? I rather think he figured it out. I could argue that millions more people have heard him sing the songs I fell in love with because he's willing to sing about cheeseburgers. I love cheeseburgers, but I hate that song. Did Jimmy figure out how to earn a handsome living singing songs that connected with millions so he could sing what he wants…or did he just start music that would sell and find outrageous success? I don't know. Don't care. I know that Jimmy has been making music – and money – for a lot of years. If success is making a living doing what you want, I'm guessing Jimmy fits the bill. Writing and playing music. Writing books. Telling stories. That's what Jimmy does. Just because I don't love all the stories doesn't mean he sold out.
Maybe he did. But if he did, he's certainly figured out to sell out well. He's not barely selling at all! Go big or go home. Jimmy's been going big for a long time and showing no signs of slowing down. Before he's done he'll own all of Key West. Good for him. Jimmy's got hits and he's been raising his standards of living.
When he got started Jimmy didn't have the measurements of our current world. Busking the streets of New Orleans and other gulf coast cities had just one standard of measurement – earning enough money to get through the day and night. Can you garner enough attention to get people to drop some money into a guitar case so you can keep doing this for another day? It was a more binary time of life for Jimmy. There was no savings account. No checking account. Just a pocket with enough cash to confirm an idea, a love affair. With music.
In a recent interview John Mayer acknowledged that the world is different today. A self-confessed ego maniac John mentioned a whole new measurement used by musicians. But it's not restricted to people who play music.
"They're Performing For The Twitter Mentions"
Podcasters, writers, salespeople, coders, business people and all the rest of us are doing the same thing. We're chasing popularity. Clamoring for our place in the modern freak show. Well, I've got news for you. Bruce Jenner has raised the stakes. He's gonna be tough to beat. Reminds me of a comedy bit Franklyn Ajaye did back in the 70's about serial killers.
Yep, we've lost our collective minds. No wonder wisdom is so tough to come by, huh? The freak show just keep gettin' freakier. Attention is tough to come by when outlandish trumps remarkable.
The ironic thing is that Mayer's apparent girlfriend – Katy Perry – is now the top Twitter personality with over 72 million followers. Justin Bieber is next with over 65 million.
What do we do now? We've lost 5 Twitter followers. Our downloads aren't going up anymore. Oh, my lands…what are we going to do?
I'll tell you want we're going to do.
Fail. That's what we're going to do. We're going to join the ranks of the millions – the BILLIONS – of losers. And we're going to be sad about it. No, make that upset. Angry. Livid. Resentful. Bitter. Yes, bitterness. That's the spirit of failure, bitterness.
No, of course not. We're not going to do any of that. Not because it's improper, but because it puts us in a herd with other losers. How does that help? It doesn't. If we can't join the ranks of the popular people, then we must avoid the sea of irrelevant people. So we're stuck with the question posed by Wade Bowen's lyric…
"How can I sell out when I barely sell at all?"
I want to sell out. I want Twitter followers. I want Facebook likes. More. I want more.
There is a generation gap. There always has been. I grew up as a Baby Boomer, the tail end of it all. That just means my grandparents endured The Great Depression. No, not the one of 2008. The one back in the 1930's. It means my dad was part of what Tom Brokaw calls, The Greatest Generation – those men who were in World War II.
They were insistent on job security, a nice house in the suburbs, good schools and mom staying home with the kids. My generation wanted more. Mostly materially.
Women wanted to be like men in the 60's and 70's. Be careful what you wish for – wish granted. Welcome to the crappola of making a living. Women went to work outside of the home. Men loved it because we got tired of looking at each other at work. But mostly we wanted bigger houses, swimming pools, fancier cars and nicer vacations. Dual incomes made that possible.
Did we sell out? You bet…for just as much money as we could get. We were unapologetic, too.
Standards? Shoot, we were searching for hits, man. Whose got time or money for standards? We're busy trying to be successful. Can't you see how busy we are?
Come on. We're working hard here. Reminds me of that classic line from James Garner in Support Your Local Gunfighter (a favorite of mine).
That's what I call "owning it." Garner's character owned it. We may as well own it, too. Yes, we're working hard to be noticed. Yes, we're trying to gain popularity. Yes, we want more downloads and Twitter followers. We need more re-Tweets and Facebook likes. But you know what really matters.
Hits means money. Standards mean nothing. We can sit at home with our standards and starve. Or we can produce hits and be somebody.
Is it that cut and dried?
Do we have to compromise our standards to be successful? Of course not. But it might help.
Ask that doctor who falsely diagnosed people with cancer so he could commit Medicaid fraud and earn almost $35 million. Giving up his morals and standards paid off…until he got caught.
But abandoning standards doesn't have to result in criminal behavior. It just might mean we're deceptive.
The National Geographic Channel aired a documentary called, Generation YouTube. If you don't believe things are sometimes not what they seem, then watch it and you'll become convinced. Sometimes hits happen because you don't have standards. But come on, I'm a cynic. And even I'm not cynical enough to believe that the rules of the world are so rigid to prevent people from doing things the right way and succeeding in spite of it, or because of it.
And there's that other idea that standards outlive hits. Now, that's something I know is true!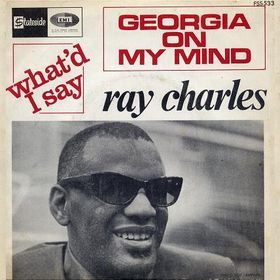 Ray Charles first recorded the song, Georgia On My Mind, in 1960.  The song, written by Hoagy Carmichael (music) and Stuart Gorrell (lyrics), was already 30 years old when Ray recorded it. Here we are 85 years later and the song is a standard. It's been a hit, but over the years it morphed into something even more powerful. A standard.
Depending on your current age, you probably can't tell me what song is number 1 on Apple iTunes right now (it's Can't Feel My Face by The Weekend). No, I'm not a fan of it. Well, that's not entirely true. I rather love the title. It's a Michael Jackson starter kit kinda song. It's also the only song on the record – which isn't due to be released until August 28th, 2015 – that doesn't have explicit lyrics. 14 proposed tracks and 1 without explicit lyrics. Hello, 2015. I've got hits, I don't have standards. 😉
We all know Georgia On My Mind though. It's been many, many years since it was on the charts. No matter. Chart position doesn't matter when you're a standard.
I own 4 versions of the song. The original by Ray Charles, a 2002 version by Van Morrison and a 2009 version by Michael Bublé. When you're a standard (in this case, a song), you get covered by a variety of people. Willie Nelson had a hit from it in 1978. That's the 4th version I own.
Which Came First? The Hit Or The Standard?
The song was first a hit. Had it never been a hit, it wouldn't be a standard.
But we're using HIT and STANDARD metaphorically.
A hit is success. Mostly financial. Sure we want more readers, listeners and followers, but what we really want is more money. We want financial rewards that come from popularity. That doesn't mean we want to be a celebrity. Maybe we just want a bigger, better job. We want somebody to want us more so we can make more. Or we're a business and we want more clients or customers. Or we're a creative and we want a bigger audience. In the end, we want the money that comes with a bigger version of success than we currently enjoy.
A standard is our commitment to our beliefs. Our convictions. Our preferences. It's what we would most want if could have our cake and eat it, too.
When I first heard Rogers and Bowen sing that song I thought of how easy it is to see the world through skeptical and cynical eyes. And how hard it is to believe – I mean REALLY believe – that you can succeed by being true to who you are, what you are and how you choose to go about things.
I'm a red dirt guy. I've lived my entire life in Oklahoma, Texas and Louisiana. There's no red dirt that I know of in Louisiana, but it's still this neck of the woods. There's a demeanor, a way of life particular to this part of the country. It's food, music and just a general way people behave. When you venture beyond this area it changes. Some times it changes slightly. Or it can change wildly. You can drive east to Arkansas and it's not so different. You can venture up into Tennessee or Missouri and it's not so different. It's not the same, but it's not so different. But you can go toward Colorado, or New Mexico and it's very different. You can meander your way to Indiana or Illinois and it's very different. Go to either coast – east or west – and you've left the planet.
It's a standard. Not in the sense of being right versus wrong, but it's a standard in the sense that it's what I'm used to. It's comfortable. I like it. I belong here.
The hit – geographically – might be somewhere other than here. It might be New York City. Or Los Angeles. Or Miami. I'm not interested in the hit because the standard means too much to me. Here is where my family is. It's where my work is. It's where my church work is. This is home. I've got standards geographically.
Not everybody does. Some people go where the work takes them, or where the current itch beckons. I've known people who sold everything they had, left grown kids and grandkids behind and moved to a tropical clime to enjoy retirement. I don't judge them, but I admit I can't understand it or relate to it. They're willing to chase the hit because they don't have standards when it comes to a place. Good for them.
But it applies to so much more. The song's writers are playing Red Dirt music. They're committed to it. They're not Nashville guys. They're Texans. But this isn't a Nashville versus Waco challenge. And it's not a Red Dirt music versus modern country music challenge either. Well, not entirely. How can it be when Nashville has the likes of Jason Isbell and Sturgill Simpson? Nashville also has Mat Kearney and Midnight Pilot. Nashville is diverse. So is Texas. So that ain't it.
It's the stereotypes. Every industry has them. Hollywood and the movie industry have them. TV and New York City have them. Publishing has them. Wall Street has them. These Texas songwriters and singers understand it. They want hits. Of course they do. They just don't want to sing Luke Bryan kind of music to get them. And why should they? We've got Luke Bryan, Blake Shelton and all the other super popular country music stars who produce hits and win awards. Do we need more of the same? Doesn't really matter 'cause we're going to get more of the same. That's how the hit machine works. We see what succeeds and we work to replicate it. That's why we don't see more innovation.
Enter Jason and Sturgill. They're not replicating the current hit machine formula. Jason is just plain different with awesome songwriting chops. Sturgill is old school, singing like a guy from a bygone era. Sometimes you can be a freak without being too freakish. Just different. Unique enough to be very attractive.
And there's the paradox.
You can be part of the "establishment" once you break through. Like Luke or Blake. They both struggled at first. You can be Justin Bieber and have a promotor extraordinaire like Scooter Braun help launch you out of YouTube celebrity to real-world fame and fortune. You can be one of many attractive young ladies who can sing well enough with electronic help to earn millions. But don't misunderstand – being part of the hit machine is no small feat. It's crazy hard where you have to battle the countless millions who will do anything – literally ANYTHING – to make it.
It's also tough to make it on your own terms by refusing to be like everybody else. You can battle the odds of trying to be unique because it's just how you roll. Jake Bugg is a young man in the UK. He started playing guitar at 12. At 17 he had a record deal. He's 21 now and he's got 3 hit records already. It wasn't so hard for him really. He's different.
But you and I both know different doesn't always work out. Not in music. Or business. Or anything else. Sometimes different just gets ignored.
It's just too easy to focus on joining the ranks and claim that our lack of success is because we're not willing to do what they're doing. Or we're unwilling to do it the way they're doing it. So we conclude that our lack of success is because of THAT. It's a high road sensibility that just might be untrue.
Remember, not everything is at it appears. Watch that Generation YouTube show. You'll see how contrived things can be.
Shepard Fairy turned himself in to Detroit police today after a warrant was issued for his arrest. He's an artist who paints large murals. He also does illegal tag art. Seems he's illegally tagged 9 buildings doing $9,000 worth of damage. Pardon me if I'm skeptical. The man is worth millions. He did that hope poster for Obama. $9,000 worth of damage done in street art tagging is a small price to pay for another hit. He can afford good legal representation. He's already been released on $7,500 bond. I'm betting he'll parlay this little legal issue into many more millions. I'm also betting the entire thing was architected. Well played, sir. Well played.
And that brings us to our ability or willingness to play the game.
Can you have hits and still have standards? Of course.
Can your standards make it harder to have hits? Maybe. Maybe not.
You gotta do what you gotta do.
Me? I've gotta live here in north central Texas. Because the people who matter the most to me are here. Because my professional and church work is here.
I've gotta chase the things I'm chasing. Namely, I've gotta chase the kind of work I'm doing because I'm ideally suited for it and it's where I know I can provide the most value. I've gotta chase a lifestyle that fits my convictions, my faith and my family.
I've got to stand by what I stand by because that's where my commitments are. To my faith. To my family. To my work.
You? Well, you've gotta do the same thing for yourself. It's that whole figuring it out ordeal facing each of us.
I'll tell you what we can't do — we can't do what works for somebody else. The art of being unique is one you have to figure out for yourself. You can be a hit with your own life, and for your own family. Or you can be a bigger hit with more people. Either way can make a person sick and tired. Just be careful as you venture out to chase what you want.
I hope you have hits and standards. Just remember, hits come and go, but standards last.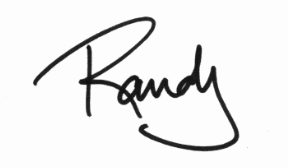 How Can You Help The Podcast?
Leave us a review at iTunes
Pick your favorite way to support us financially
Join the conversation at our Facebook group
Tell your friends. Promote the shows on social media.