Podcast: Play in new window | Download
Subscribe: Apple Podcasts | Android | Email | RSS | More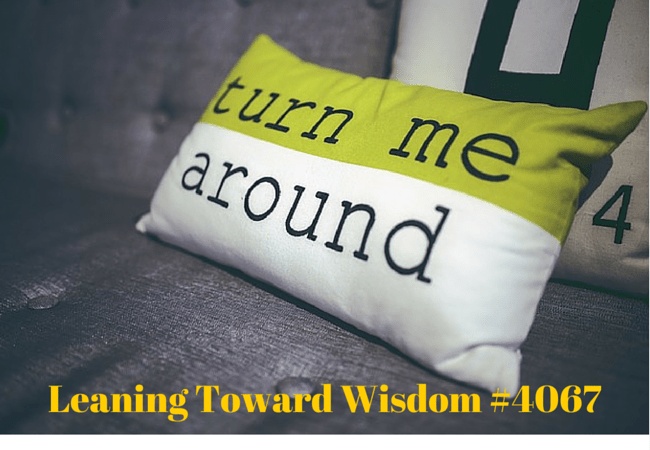 The pillow says what many people want. They want to turn around, but they'd like somebody else to do it for them. But that's not what Heather Maloney sings in that opening track.
We're not bike riding kids any more. When I was a kid we stayed outside as long as we could, unless the weather was bad. Even then we wanted to stay out, but our parents wouldn't let us.
"Be home by dark," was the command of most parents. We knew better than venture too far from home. Especially if the day was coming to a close. Sometimes we had to run like scolded dogs to get home by dark though because we'd gone too far away.
Turning around is part of wisdom…especially if we've gone too far away from home. The metaphors might need some explanation. Home could be where we belong. It might be a place where we came from, or a place we're going. No matter, it's where we need to be. As for the turning around, it might be literal in going back or it might be turning around to head in a different direction that we've never travelled. The direction of turning around is to take us home, where we belong.
As kids we always wanted to stay just a bit longer. All kids want to keep doing a fun thing. "Can't we stay just a little bit longer?" is a question every kid asks mom and dad. Going home isn't always where we want to go. Sometimes, we just want to linger a little bit longer.
As adults we sometimes want to stay longer than we should where we don't belong. We go further from home than we should and don't really want to turn around. We want what we want. Even if it's not good for us.
Home is just a metaphor for where we belong. Maybe it's a place where we've been, but we ventured away. Or it could be a place where we've yet to go. If we're not home then we're out of place.
Have you ever found yourself someplace where you don't belong? I don't mean a place where you don't fit in. I mean a place that's not good for you. Maybe a harmful, dangerous place or situation.
I spend many hours every week serving people. Whether it's an executive coaching session, a leadership coaching session or helping a married couple navigate some rough spots the work sometimes helps people overcome going where they don't belong.
It's not so uncommon for people to want me to do something for them that they need to do for themselves. That's where another aspect of today's show title kicks in. Heather's lyric is, "Turn yourself around." It's not what that pillow says, "Turn me around" with an inferred YOU. Lots of people want somebody else to do the work. Let somebody bear the responsibility to get me back where I belong!
I could have come home after dark and told my mom, "But I couldn't get anybody to bring me back home." No excuse. It was my job to get myself back home because I was the one who had gone to wherever I had ventured. Personal responsibility.
I can best sum up today's message like this…
Be where you belong.

Be where you're supposed to be.

Find a way to get yourself there.
You can try to make a home where you're only a guest. You can be out of place, but deny that you're not where you belong. And you might even have people in your life who will tell you it's okay to be in the wrong place or situation. It's not true though. And you can't let people tell you otherwise.
The place can be anger. Misery. Discontentment.
Or it can be associating with bad people who foster bad behavior. Drugs. Alcohol. Infidelity. Wildness.
It can also be a viewpoint or perspective that drives our poor behavior. A leader who is a tyrant. A boss who refuses to treat people with respect.
When we're not where we belong we behave poorly. We make poor choices. We're foolish. We're away from home. We need to turn ourselves around.
One of the biggest challenges organizations have is finding the right people, developing the right people and retaining the right people. Putting people where they truly belong, and helping them know they belong is hard work.
We all want to know where we fit and how we matter. People need a story. Without a good story that gives us purpose we languish without hope. But hope is important. It's can be our tired old friend, but we don't need to lose it.
Family, friends, companions, supporters. They're the stuff of story. The people who make a difference in our lives. They influence us. They impact us by helping shape our choices, and providing us a point-of-view. But we do what we want. We decide where we go, and how we'll get there.
We choose to turn around to head home. Or like the prodigal son of the Bible, we venture into a far off country where we don't belong and we waste our lives being careless.
Some days, especially in the summer, we'd be out playing in some woods or a field. Or a friend's house blocks away. We'd lose track of time. When you're preoccupied with having fun, you can forget it's getting dark.
We were focused on the moment. On the fun. It seemed harmless to be where we were. But it was growing darker. And darker. We always thought we had more time than we really did — to get back home before dark.
It was the problem we still have as adults. Failing to see it the way it really is. Failing to even see things the way they ought to be, namely, that we ought to be home by now. But here we were. Out in the woods. Ten minutes from home with five minutes of sunlight left.
We're too smart to be deceived or deluded. Until it happens. Then we need to turn ourselves around. But first, we have to get our bearings. Accurately.
We have to know we're not seeing things as they are. Or for what they are.
It might be a relationship. We think things are going swimmingly, but we're wrong.
It might be our career. We think the boss is happy with our performance. She's not.
It might be progress on some project or endeavor. We think things are moving along well. They're not.
Deception exists everywhere.
Thirty minutes away from sundown and we're deep into whatever it is we're into. Playing football. Building a fort. Riding our bikes. Having fun.
We lose track of time. Not paying attention. It's not just a kid thing though. It's a form of deception and delusion.
Last week I was in a hurry to visit a client. I was on my cell phone as I was trying to preparing to park my car. I went to the usual parking lot, but I had another appointment immediately following this one. And I had a 40-minute drive to get to the next appointment. It was going to be tight. Very tight. I wanted to park closer. Just this one time.
I exit the parking lot – my usual place and head out to get closer to the building. And there it is. An ideal spot, on the street. A parallel spot. Two other cars are parked directly in line of this empty one. Headed in the same direction as me. I pull in, the nose of my car nearing the tail of the car in front of me. That car was nosed to the tail end of the car in front of him, too. It was early so we were the only three cars parked on the street at this hour.
I jump out of the car, set the alarm and rush into the building. Two hours later I emerge from the building, heading to my car. That's when it hit me. The moment I see my car. I'm parked heading into oncoming traffic. The two cars in front of me – also parked against the traffic – are gone, replaced by cars parked correctly. I've never done this before. But I know exactly why I did it this time.
I failed to pay close enough attention. It was one of those days where I just couldn't get it right.
I'm not stupid. I just act that way sometimes. So do you. You could call my parking incident – which resulted in a hundred dollar ticket – a moment of delusion. I took a visual cue from two other cars who were also parked illegally. By not paying attention I followed suit. The pressure of running late, having a crowded schedule and being on the phone created the perfect storm to fuel my idiocy!
I had to turn myself around. But first, I had to beat myself up. That's step one to turning yourself around, isn't it? Self-loathing?
I walked to the front of the car, snatched the ticket off the front windshield and said to myself, "How stupid! I can't believe I did that."
I was sorry. Sorry I behaved so badly. Sorry I was out a hundred bucks. Fortunately, I had stashed a hundred dollars in cash in my wallet, saving it for my wife's upcoming birthday later in June. That made me feel even worse about what I had done. Sometimes you just to hug out how sorry you feel. So I did. I embraced my inner moron that decided to pop out that morning while I was parking. I was indeed very sorry.
It's not a bad thing to be sorry. Or to feel badly. You only want to stay that way until you turn yourself around. That's where some of us get it wrong. We just feel badly and camp out in the Land of Sorrow and Regret. That's no place for wisdom seekers. No place for you. Or me.
Turn me around 'cause I'm too busy feeling sorry for myself. I don't have the energy to turn myself around. Won't you do it for me?
What? You won't? Or can't?
But I need you to do this for me. It's not fair if you won't help. If I don't turn around it'll be your fault. I'm stuck here because of you. Are you really going to make me go it alone?
Turning yourself around isn't about a lack of companionship. Nor is it about not getting any support or help. It's about personal responsibility. It's about doing what you have to do because nobody else can do it for you.
"Turn me around" is an impossible request when it comes to this stuff. It's not a physical thing. It's mental. Well, at least at first.
Whatever you've done, or are doing to behave foolishly, you got to first make up your mind that you're going to stop it. Turning yourself around means you've got to stop going in that direction before you can make any improvement. It's non-negotiable. You can't bargain with yourself and think that temperance is an effective strategy when it comes to poor behavior, or destructive conduct.
"Stop Smoking" is the mantra. It's not, "Slow Down Smoking."
All destructive behavior involves that verb, STOP. Like if you're ever on fire, "Stop, Drop and Roll." Stop running. Drop to the ground. Roll around to put the fire out. It's the same strategy for turning yourself around.
Stop the bad behavior. Drop whatever is steering you in that direction. Roll or turn around. All 3 steps can be brutally difficult. Especially since the bad behavior may not be entirely bad. It just might be that the behavior isn't appropriate for the time. Like me riding my bike after dark. Nothing wrong with riding my bike. But I'm not supposed to be out after dark.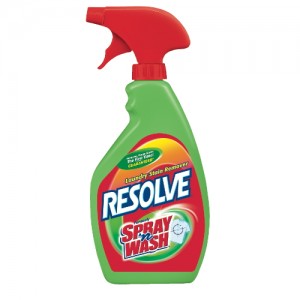 Resolve. That's what we need once we know what's right. I knew parking as I did was wrong. I just didn't catch it in real-time. It was entirely my fault. And I paid the price. I resolved that I wouldn't do it again. Okay, so it wasn't as easy as this spray pre-wash named, RESOLVE. It was more expensive than that. And more painful. And a lot less easy.
Wisdom is figuring it out. It is all the stuff of our life. Love. Friendship. Work. Hobbies. All of life's pursuits.
Wisdom is knowing that home is where we belong. The accurate path is home.
Wisdom is knowing when our direction or timing is faulty. It's accurate recognition. Like knowing it's going to be dark soon and we'd better be turning ourselves around so we can head for home.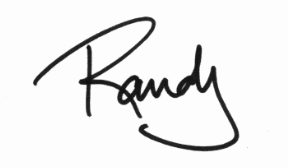 How Can You Help The Podcast?
Leave us a review at iTunes
Pick your favorite way to support us financially
Join the conversation at our Facebook group
Tell your friends. Promote the shows on social media.