Podcast: Play in new window | Download
Subscribe: Apple Podcasts | Android | Email | RSS | More
Love isn't easy. But no love is harder.
Time, it's a straight line with no exit at the end. Well, actually there is an end to time. It's death.
I ought to know how to let go — it ain't easy.
Life Takes Us Further Than We Think
I still remember every moment that we spent together. Okay, I don't remember every moment we spent together, but I remember an awful lot of them. And that's good enough.
When you're talking about friendship.
That's the subject of today's show, close friendships. The kind that helps you walk through the storms of life and celebrate the sunshiny days. It can be a person. It can be a dog. In my case, a White West Highland Terrier named Rocky (who we often call Huey).
First let me tell you why this is important for me. It just might make it more important to you.
For starters, when we think about love and marriage…friendship is often missing and that makes those relationships falter. Some couples started out as friends first. Others had to learn to become friends after first becoming lovers. And some never developed the friendship needed to grow really close.
Secondly, I know what it is to have a friend with whom you can share anything. Somebody who believes in you so strongly that nothing weakens their confidence in you. Somebody who shares your values with unwavering steadfastness.
Thirdly, close friends will go miles with you. And for you. And you'll do the same for them without any regard for the expense. It's just what you do because you're friends.
Fourthly, a close friend is sometimes not a person at all, but a pet. Particularly, a dog. A sweet, kindly dispositioned and friendly dog who knows only unconditional love and fondness.
This isn't the stuff of social sharing. It's got nothing to do with Facebook likes. Or texting a funny gif.
I love these modern technology connector tools, but they don't make for close friendships. Not the ones I'm talking about. But close friends can sure use them to drive connections even deeper. I hope you're using them for that, and not as a substitute for meaningful friendship. Rocky doesn't have a smart phone, but if he did I know he'd be quite reserved in using it. He much prefers closeness. Rocky is a proximity friend who loves being near me (or Rhonda).
"Hey, I'm moving in a few weeks. Do you think you could help me?"
Those are good friends to have, but that's not what I'm talking about either. I'm talking more about the guy who knows you're moving and when…and they show up to help because they've been telling you all along, "I'll be there." You never think to ask. They never think of not helping. If the shoe were on the other foot, you'd be there for them. In the exact same way.
He calls you in the night with a problem. You're 8 hours away. You pack a quick bag and within 10 minutes of the phone call you're off. Not because you told him you'd be, but because he couldn't stop you if he tried.
He ambles into the Yellow Studio because he knows you're likely in there. In the last year or so his hearing and eyesight have faltered, but he can still find you, plop down within 3 feet of you and fall asleep in no time. A very random belly rub is more reward than he ever expects. And a daily treat at breakfast and bedtime. He's so undemanding. The best kind of friend!
A week ago I noticed a weirdness on a front tooth. A closer examination showed a bulge has enveloped a few teeth. An infection? I don't know.
A trip to the vet revealed what we feared. Cancer. More likely than not. He's 15. So is his sister, Rosie (aka Rosebud).
Are you a dog person? You don't have to be to understand the high value of relationships. My dogs are never far from me, even when I'm recording podcasts. Jon Buscall is a friend in Stockholm. He's got hounds. My studio is The Yellow Studio because of the color of the walls. Jon's studio is the Dog House Studio because the hounds are always under foot.
It would cost over $1,500 to find out for sure. We love Rocky, but he's got cataracts and hearing is growing increasingly difficult. Except for this new issue – cancer in his mouth – and the aforementioned disabilities, he's strong and healthy. And alert. He comes from good stock. A quality breeder of Westies in the Houston area had a long bloodline of quality Westie dogs. Not one of those breed 'em for money kind of breeders, but a breed them because we love them kind.
I've lost close friends, including my closest lifelong friend. I've lost pets – dogs – too. Nothing ventured, nothing gained. Nothing gained, nothing lost. It's a high value proposition.
Life takes us further than we think. 
Right now Rocky's quality of life is still very good. The vet said he may do well for a good long while, or he may decline sooner than later. The day we got the news, Rhonda and I both agreed, we're not going to delay the inevitable end once we see him begin to decline. A week of no appetite may be the only sign we need. This isn't our first loss-of-a-friend rodeo. I've clung on too long in the past and regretted it.
Pets. People. Places.
Not necessarily in that order…but they matter. They help define the quality of our lives.
Not money. Not things. Stuff. Not prestige.
Leaning Toward Wisdom is about growth. Greater awareness. Deeper insight. Sober reflection.
It's about connecting the dots on what matters the most. It's about being better.
I watch Rocky try to gain his bearings, knowing his sight and hearing are impaired. He sits in the back yard looking around and I know it's hard. He's only seeing shadows and big movements these days. The days of spotting squirrels and chasing them…those are behind him now. He never was very quick. Or as energetic as Rosie. Like me and Rhonda – Rocky and Rosie are growing older. In dog years they're way ahead of us at 105. We over half their age, but we're still getting old. All of us. Together.
Life has indeed taken us further than we thought.
Sometimes it works in reverse. A few weeks ago a tornado hit the little town of Van, Texas. Van is east of Dallas. Our whole part of the state has been hit hard with thunderstorms and tornados this Spring. The storm hit killing the owner of what's believed to be an 8-year-old Great Pyrenees dog. The dog was severely injured due to being thrown around. Hurt, the dog found her owner and crawled under her arms. Unaware that her owner was dead, Emma (her new adopted name) sought comfort. She knew where to go. A comfortable, familiar friend.
I spent months and months searching for these two furry friends. Going to dog shows reminiscent of a poor man's Best In Show, a movie that was released about the time they were born. A local Westie rescue honcho urged me to buy a pair – something I'd never done before. But we'd never owned Terriers before either. Turned out it was great advice. That rescue honcho also put me onto a breeder in south Texas with a stellar reputation.
After going through a process as rigorous as child adoption (including photos of our home and our yard, and personal information about how we lived our life), we were given the opportunity to buy a brother and sister. We loaded them into the crate, put them in the back of my Acura Integra Type R and raced up the Interstate to come back home. They've been here ever since. Never far from each other. Never far from us.
The Places Only Matter Because Of The Friends
When my children were small we took them to a place where Rhonda and I first dated. It was a little town in Oklahoma where an annual church meeting was held every 4th of July. People from all over the country would converge on this small town each year. We drove by the meeting place on a fall or winter day. It was empty. They were unimpressed, but I explained that it wasn't the place that was so special — it was the people who came to that place that made it special. Without the people, it was just an empty, quiet place.
All the scenic places where people travel may be special, but they're made more special by the people who were there with us. As pretty, tranquil or majestic a place may be…it's memorable because of friends. Or family. People make the difference. Dogs, too.
Quaint houses costing less than a moderately priced luxury car hold memories for me. Not because of any special features like marble floors, or granite countertops, but because of the people and animals who once occupied those spaces.
That picture of a small frame house is in Mississippi. It was the home of an old preacher friend – named Lynwood – who passed away some years ago. He'd perch on that green piece of porch furniture and look down the lane. I suspect he'd feed that cat 'cause that cat was hanging around when we visited this house following the funeral of my friend.
Lynwood never lived anywhere else. One home. Simple. Plain. No frills. Maybe it was the nature of his work, preaching. But it was more. He had friends all over the country. Meanwhile, back home he had his front porch. The lane. Maybe that cat.
When I took my son to see his house after the funeral, it brought back lots of memories of him…but he was gone. It wasn't the same. We had just sat through a touching memorial service to bid our farewells.
A few years ago Rhonda had a breast cancer scare. She lost her mother to it not long after we were married. She was only 43. I remember when Rhonda reached an age her mother never did. Weird moments in life. But as we prepared for Rhonda to have a biopsy I remember fear unlike any other fear. Not a panic. More like a large looming, unavoidable destruction. A hopelessness. I've gone on record that one of my biggest fears is losing her, forced to go it alone the rest of the way. 
Goodbyes are hard when the value is high. When value is low, we casually wave and we're gone. Out of sight. Out of mind.
Rocky has been part of our lives for over 15 years, and counting. Lynwood was part of my life since my birth. I was 50 when he died. Stanley, a lifelong friend, was part of my life since birth. I was almost 56 when he passed. Loss stings more because of the gain.
Life takes us further than we think. 
When relationships begin – whether with dogs or people – we don't know what the future will look like. We take a chance. I'm told it's easier for some than others. You know, commitment issues and all that. I never suffered that problem. My problem is just the opposite. When I decide to go in, I go all in. Without much reservation. Now that doesn't mean I jump in, but it means when I do decide to jump, I don't hesitate. My hesitation is all pre-jump hesitation.
Here were are celebrating Memorial Day weekend in America. It's a time when people place fresh flowers on the graves of loved ones. It's primarily a time when our nation recognizes the price paid by military veterans who gave their lives in service to our country. People remember those who have passed on during a weekend like this…or they go the lake, drink alcohol and behave foolishly. Well, some do.
I don't go to the lake. I don't drink. I can act foolishly enough without putting myself in harm's way. I do, however, remember. Memorial Day weekend is unnecessary for me. I can remember without a designated day.
But this isn't really about the limitations of life. It's not about the sadness of endings. It's about the memory of the thrills, sorrows and joys that we've all been able to experience.
David Letterman inserted some lingo into my vocabulary years ago. Among them, his famous sign off – "Goodnight, everybody!" Dave said goodnight on Wednesday. Thirty three years was enough. He felt like it was time to put it to an end. Like millions of others, I was there at the beginning…laughing at the antics. Many of us had grown up watching Johnny Carson, but he was mostly the guy our parents watched. But we – the kids – watched, too. Dave was OUR GUY though. Snarky. Unassuming. Entertainingly indifferent. And now, it's over!
I'm good with it though. Mostly because I'm thankful that when I was in my mid-20's a guy like Dave came onto the scene and gave me countless hours of laughter plus lots of smiles. "Hey, kids," has been part of my speech for over 30 years thanks to Dave. Today, as an older guy it just fits even better than it did when I was in my 20's or 30's. Is it sad to see things end? Is it sad to know that Rocky's time with us is limited?
Life has taken us further than we first thought.
Fifteen years ago I didn't see this time coming. I had no idea what was coming. Rocky and Rosie were our first terriers. Our first pair of dogs. We've been the only parents they've know. Our house, the only home they've known. They know every inch of our house and our yard. They've barked at and chased at countless squirrels whose life spans were much shorter than theirs. They've seen all four grand kids. Time will tell if they'll see our fifth, expected in early August. They learned to swim to safety in our pool…instantly rubbing themselves in the grass and up against the bricks of the house. Hundreds of thousands of trips in and out the dog doors, they've been part of our home since we rescued them from the Houston humidity. We're all they know. And it makes me smile knowing that.
I'm happy to have had our time together. Of all the dogs – the many breeds and the many sources – we found this brother and sister. How many other relationships in life are just like that though? My lifelong friendship with Stanley happened through no effort on our part. It just seemed destined to happen.
Lynwood entered my life in much the same way. It was was what it was. Sure, like any relationship we have to foster these things, but the opportunities present themselves. We see them for the value they provide, or we don't. Today, I'm grateful for the ones I took advantage. I'm not sad at the loss. I'm thankful for the value.
I'm sad for the opportunities I may have missed. What people have I overlooked? What friendships have I missed?
I didn't miss Rocky and Rosie. I didn't miss Stan, or Lynwood. Or Dave. My life is filled with relationships I didn't miss. Some lasted a few years. Others for decades.
Dave told the New York Times that he sensed he was more relaxed since deciding to step away.
Because I think there's a difference between regular-season hockey and playoff hockey. And I'm not in the playoffs.
I'm happy for Dave.
I'm happy that Stan and Lynwood no longer endure the suffering of ill health.
I'm happy for Rocky. Happy he got into our home and hearts. Happy he's had a good life and still is enjoying life, albeit with less vision and hearing than before.
Mostly, today I'm selfish. I'm happy for myself. My life has experienced higher value because of these relationships. I'm a better person – a better man – because of Rocky, Rosie and all the other animal and human relationships. All the places that are dear to me are tethered to relationships. Sitting in quiet places with a pet dog who would listen to my every problem and spend whatever time I required. Yards and rooms with friends or family where celebrations were held. Floors where knees were bent praying with people – or for people – who mattered most.
I know laughter. I know sorrow. But mostly I know that without the value of these relationships then the loss wouldn't even be felt. Had I not loved Stanley so much, then what value would our friendship have provided? Where there's great value there's great loss – or the anticipation of loss.
Does everything happen for a reason? Or is there just a reason why everything happens? Those are two different questions and viewpoints.
I think there are reasons why things – good or bad – happen. Whether we see it or not, I think we're all blessed. Our lives are mostly comprised of the choices we make, the opportunities we can spot, the moments we seize.
These days I realize that my life has brought me to this moment. A moment where Rocky is still feeling fine, where I can give him belly rubs, where I can peer to my left and find him on the floor sleeping soundly, snoring slightly.
My life has brought me this moment. A moment where I'm now two years older than my closest friend was ever able to reach.
A moment where I can impact my two grown children, my four grandchildren — soon to be five. A moment where my business and leadership experience can benefit the clients I serve, many of whom are 15 years younger than me.
A moment where I can see how blessed I am to have known, to have influenced, to have been influenced and to have loved the people, places and pets in my life.
Life has taken us further than we thought. And aren't we glad?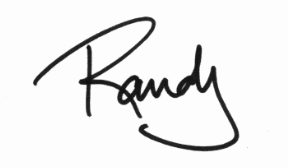 How Can You Help The Podcast?
Leave us a review at iTunes
Pick your favorite way to support us financially
Join the conversation at our Facebook group
Tell your friends. Promote the shows on social media.