Podcast: Play in new window | Download
Subscribe: Apple Podcasts | Android | Email | RSS | More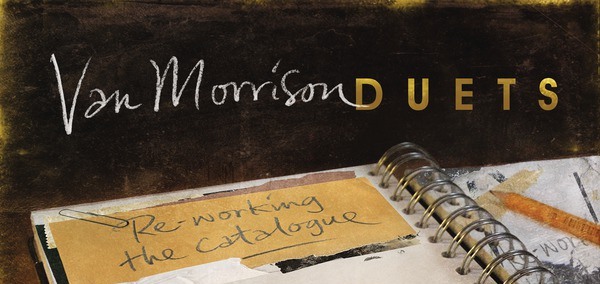 I just can't seem to take much more of this
Got too much hassle, baby and not enough bliss
Got to give these hangers on a miss
'Cos I need some help, I just don't get
No one seems to understand what's up, what's up
What's up, so called friends come and go and things
Just don't add up, trying to make my way through
All this illusion and myth, I don't even have no safety net
Nero fiddled while Rome burnt
Napoleon met his Waterloo
Samson went spare when Delilah cut his hair
But little David slew Goliath too, oh yeah
I'm just trying to get some results
Listen baby, I'm not trying to start my own cult
Please tell me something that I don't know
I just wanna get on with the show
Nero fiddled while Rome burnt
Napoleon met his Waterloo
Samson went spare when Delilah cut his hair
But little David slew Goliath too
You'd think some program might do the trick
Let me tell you, this wall of fog is just too thick
I thought of everything but the whip
But baby, nobody on my ship is up to it
I'm just trying to get some results, some results
I'm not trying to start my own cult
No, no, no, no, no, no, no, no, no, no
Just tell me something that I don't know
I just wanna get on with the show
Gotta, gotta, gotta, gotta
I just wanna get on with the show
Baby, baby, baby, baby
Just tell me something that I don't know
I just wanna get on with the show
It is better don't wait than let her go
The song is the tenth track on Van Morrison's latest record, Duets: Re-Working The Catalogue. He sings this track with Georgie Fame. Georgie Fame is a pseudonym for Clive Powell, a UK blues/jazz singer. This song first appeared as the final track on Van's 13th studio record, released in 2003, What's Wrong With This Picture? The song is entitled, Get On With The Show.
Van Morrison is one of those artists who gets my money with every release. He's among just a few like that for me. He IS The Man because I don't think he's ever done poor work. Greatness is the ability to perform consistently over time. Astral Weeks was released in 1968 and it wasn't his first record. Since then, he's just been a world-class game changer in the my music collection.
This song serves as the launch pad for today's show because it speaks to the challenge we've all got as we're working our way toward greater wisdom. Who among us can't relate to so many of these lyrics, including that first verse?
I just can't seem to take much more of this
Got too much hassle, baby and not enough bliss
Got to give these hangers on a miss
'Cos I need some help, I just don't get
Life's A Hassle That You've Gotta Wrassle
For longer than I can remember now I've been on an insomnia roll. It happens. Usually it doesn't last this long. A few days ago I remarked to my wife that I didn't know how much longer I could do this – go without a good night's sleep. Surprisingly, I've found out I can go much further than I thought. You've had things happen to you like that. Maybe it was pain. Or some sort of suffering. And you reached a point where you just wanted it to be over. Maybe you remarked, "I just can't seem to take much more of this." But you could. You were wrong. Your strength, endurance and resilience turned out to be greater than you thought.
By the way, Saturday I woke up early for a meeting. I got back home from the meeting around 10am. By 11am I was in bed – well, actually on top of the bed – with a flannel blanket…still in my gym clothes because I was planning to hit the gym. Next thing I know it's after 6pm. I got up, ate some soup and by 9:30pm I was back in bed, calling it a night. Turns out I was right. I couldn't take it much longer. Saturday was D day – drop day!
It's not about whining or complaining. We all do that. Some more. Others less. It's about the contradiction between what we say, or how we feel and the reality. The reality is that most of us can endure much more than we think. But that doesn't make the hassles fun.
Early one morning weeks ago in a northern suburb of Dallas, somebody found the body of a 14-year-old young man near a busy road. He was a high school freshman who took his own life. These stories aren't so unfamiliar to us. We've heard them before. Maybe we've even known somebody who made the same decision to end their life. A decision to avoid the hassles of life. People who did some simple math in their head and figured that life was too much hassle, not enough bliss. And if that weren't enough, like Van sings, they needed some help they couldn't get.
When news of this young man's death hit, the media, including social media, began to do what we saw when news of Robin Williams broke. Lots of listings on people and places who can help if you're contemplating such a decision in your life. Here's what's been posted on many Dallas news sites:
Suicide prevention resources

Do you or someone you know need more information about suicide? Here is a list of hotlines and web sites that offer counseling and resources to help prevent suicide:

National Suicide Prevention Lifeline: Counselors are available 24 hours a day at 1-800-273-TALK (8255) or TTY: 1-800-799-4TTY (4889). A confidential online chat is also available at www.suicidepreventionlifeline.org
So clearly there are some people who lack the resilience to wrassle the hassles of life to the ground. But most of us don't choose to opt out of life by taking ours. We hang in there. Sure, we may moan and groan that things aren't better for us, but we keep going. We should always remember that we're not the only one.
Neuroscientists know that our brain power is substantial. You may not be the sharpest knife in the drawer, but your brain – your thoughts and beliefs – can be powerful forces in your life. Sick people can will themselves to feel better. That doesn't guarantee health or healing, but it can't hurt. An old couple is parted by the death of the wife. Within days her otherwise healthy husband joins her in death. He gave up. His grief, thoughts and sorrow were powerful enough to diminish his will to live without her. So he didn't.
For good or bad, our brains can serve us or hurt us. Part of my quest with this podcast is to provide some hope, optimism and community for our human condition. I'm not the voice of a guy who wears rose colored glasses, or tells you you can do anything or be anything you put your mind to. If I wanted your money, I'd be that guy — because there's plenty of evidence that people buy that. Maybe they're ninnies. Maybe not. I rather think a lot of people are willing to pay money for hope. Sometimes unscrupulous vendors prey on that selling delusion disguised as hope. Me? I'm not selling anything other than the honest pursuit of wisdom so we can grow, learn and improve.
So much of online marketing is all about selling the HOPE of making money. Or the opportunity to make more money so you can have a lifestyle that's better than what you currently experience. But mostly, it's too much hassle and not enough bliss. Too many failures and not enough successes.
I read that the latest HGTV Dream Home winner was one out of 94 million entries. She and her husband entered twice daily (the maximum amount allowed) every day. Random luck kicked in and she won. 93,999,999 people lost. But all we need is the reality of her winning because our imaginations allow us to project – picturing ourselves – winning. What if WE won? We can simulate that in our head. That thought can compel us to have some hope that it might happen for us. There's the power of your brain's ability to hold hope and optimism.
Reverse it though and it's powerful enough to drive a 14-year-old to take his own life.
Life's a hassle that we all must wrassle.
Reaching The Critical State Of Admission: "What I'm Doing Isn't Working."
This isn't a beat-yourself-up ordeal. It's more of an exercise in introspection. Self-examination.
Not everything we try works. Some things stop working even though they once did work. Maybe well.
When we're doing battle with the hassle, it's important for us to own our behavior and choices. I didn't say we should own the outcome. We're not God. We're not the behavior or choices of others either. It's egotistical to think we're big enough to determine every outcome in our life. Successful people – people who are making lots of money – are fond of telling the rest of us that the reason we've not reached their heights of money-making ability is because we've got the wrong mindset, or we're hanging around the wrong people, or we're not seizing the right opportunities, or we're doing the wrong things. Maybe. Maybe not.
I know too many stories of people who seemingly did everything right, but some event happened beyond their control that changed everything. Crash and burn. I know other people who stumbled around, did one wrong thing after another, but some event happened beyond their control that changed everything. Lift off and soar. You can't explain all that. Not logically. It happens.
Hey, if I'm the crash and burn victim I'm gonna blame something or somebody. And I'm likely to be filled with envy and jealousy over the morons who didn't work half as hard as me, but they're doing well. And if I'm the success story, well, you must know that I'm quite brilliant and if you're not able to follow in my footsteps then it's only because there's some magic missing from your life, or your process.
It requires strong self-reflection to reach a state of admission where we're aware that what we're doing isn't working. We may not know why it's not working, but we can still conclude that our choices, our behaviors and our decisions may need to change. The hard part may be to do that without wrassling our own confidence to the mat. We need to wrassle our obstacles down, but not ourselves.
Some things are worth laughing off.
YouTube is filled with videos of stupid people tricks and dumb mishaps. We laugh at them. Mostly because it's not us. I know I sure feel better knowing there are plenty of people stupider and more foolish than me. Makes me feel pretty smart. But sometimes we slip and fall, or step on a rake. It's funny. Even if it hurts, we can still laugh.
When our kids were very young they had bunk beds. You know, starting out, being too poor to have separate bedrooms for the kids and all that. I go in to tuck them in bed or something one night and I'm up on the second rung of the ladder dealing with whomever was in that top bunk. I step off the ladder directly onto a toy in the floor and lose my balance, crashing into the wall. The commotion sounded like an elephant had just been felled by the great hunter. Somewhat injured and pride heavily damaged I walk into our bedroom to find Rhonda laughing hysterically. That didn't help. I wanted to wrassle her to the ground in that moment. Instead,  I wrassled my own pride and once the pain subsided I was able to laugh. It was not a blissful moment.
In time, I owned it. The story was told repeatedly. More than a few dozen times I had to say, "Yep, I did that. Nearly broke my neck, but it provided blissful glee for my wife." See there. One man's ceiling is another man's floor. I hit the floor and Rhonda hit the ceiling with laughter. That's how our marriage works. I do foolish things. She laughs.
Sometimes I can nail the landing though. So that night, I failed. Okay. It didn't work out. I got it wrong. It didn't happen again because the next time, and all the times after that, I checked the landing pad on the floor to make sure it was free from toys and kiddie debris. That's the power of the realization – "what I'm doing ain't working." It helps us fix things.
Without Hassle, How Will Be Recognize Bliss?
We won't. Troubles, hassles and heart aches make us who we are. I wish it were different. Especially when those hard times come.
I wish great times and prosperity made us better, but they don't. Not only do hassles help us recognize bliss, they help us achieve it.
Do you remember when you thought, "If I just made $10,000 more a year, I'd have it made?" And you did it. But in no time flat you were right back to where you were before. Ten thousand bucks a year didn't make all your wildest dreams come true. It's unlikely that it made any of your wildest dreams come true. It just got absorbed in your every day living.
That's how life's hassles work. It's also how life's bliss works. Fleeting. Ebb and flow.
Because mostly it's how we respond to things. It's our ability to endure hassles and embrace bliss. That sounds awesome, but one of the hardest things is vision – to see things for what value they bring us. Value is deeper than a feeling. It's benefit. The deeper the benefit the greater the value.
A troubled 14-year old who lacks the maturity to see life's current problem as merely fleeting may amplify the hassle, finding it impossible to cope. But it can happen to middle aged men like Hunter S. Thompson or Robin Williams, too. Or women. Hassles and bliss respect no one. Neither does resilience or surrender. They happen to all of us. It just is what it is.
Some things you can change and then some things, they just resist. So you change what you can and endure what you can't. You endure the hassles so you can get to the bliss.
Look for the value in the pain. Make it the kind of pain that benefits you, not hurts you. Like going to the gym working muscles that aren't yet in shape. Make it a good kind of pain…the kind you know is helping you grow stronger!
The bliss comes knowing you've put in the work. Like laying down at the end of a hard day, exhaling deeply and falling off to sleep with the delight of having done good. A good kinda tired.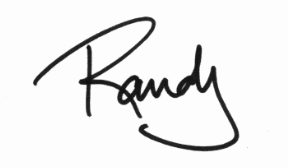 How Can You Help The Podcast?
Leave us a review at iTunes
Pick your favorite way to support us financially
Join the conversation at our Facebook group
Tell your friends. Promote the shows on social media.