Podcast: Play in new window | Download
Subscribe: Apple Podcasts | Android | Email | RSS | More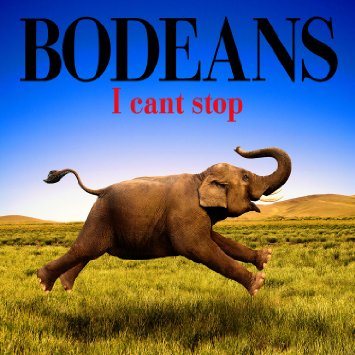 NOTE: Nobody is paying attention, but lest I endure the wrath of the correctors of the interwebs – those people who can't wait to spot a typo or some other mistake – I'll confess it. I skipped episode number 4062. This should have been that episode number, but it's not. I messed up. I own it. Welcome to episode 4063! Enjoy.
I believe in love. It may sound odd 'cause you probably think, "Well, of course you do. Who doesn't?"
I know lots of people who don't. Not really. Maybe they never found somebody with whom they could connect in a special way. Or it could be like Kurt Neumann sings in that opening song, What I Believe – not everybody is able to give themselves up willingly. That whole being vulnerable thing is harder for some than others. But without it, true love isn't possible.
Trust. Sacrifice. Work. "Work each day, don't let it get away." It's more than a feeling. It's giving up yourself willingly.
There are different kinds of love, but those features – those words – trust, sacrifice, work – I suppose those words characterize all of them. The love kids have for parents. The love a young man has for a young girl. The love between two friends. The love a man has for a wife. The love parents have for their children. The love grandparents have for the children of their children. Lots of love to go around.
For a number of years I've become increasingly interested in married love. It started because my church work prompted opportunities to help young and older couples alike through a few rough patches. I'm not a marriage counselor, but I've sat across from many couples who shared my devotion to God and spiritual things. In that context, I've felt comfortable and confident to consider how God views marriage and our obligations to our spouse. I know it's currently controversial, but it won't surprise anybody who has listened to me for any time at all to know that I believe the Bible and how God defines marriage. I don't much care what the Supreme Court of America thinks. Last I checked they've got nothing on God. One man. One woman. Married together for life. A big commitment for sure!
Married love is certainly characterized by giving up yourself willingly. If it's done right. If it's done well.
Doable is one thing. Easy is an entirely different matter. As I've sat with younger couples over the last 15 years or so I've seen some common traits and issues. Immaturity, selfishness and unrealistic expectations seem quite common. But there's something else. The bravest sometimes say it out loud.
"I didn't know it would be this hard."
I don't know if any of us truly knew that going in, but some of us figured it out sooner. Others later. Still others, they're still working on it. Or neglecting to work on it. It can be a hard lesson, learning to roll with the punches.
Life is one big improvisation. We like to think we've planned it all out. It only looks neat and tidy after the fact. In real-time it's about a messy as my grandmother's kitchen when she was making a big meal.
My maternal grandmother's name was Marie. People called her "Re" for short. We named our daughter after her with a middle name, Marie.
She loved to cook and it showed. This was in an era when family sat down at least once a day for a meal, but it wasn't uncommon for families to sit down twice a day. She cooked two meals daily that would be considered BIG meals by today's standards. At least one meat, some kind of potatoes, gravy as needed, a handful of fresh vegetables and homemade rolls. Her rolls were famous in our family. They still are. A modest kitchen with a single oven, a basic cooktop and enough flour strewn around to cover countertops and cabinet doors. I often joked with her, asking if she'd been kicking up a flour storm when nobody was looking because it sure looked that way.
From the dining room to the kitchen was a swinging door. The table would be set. Everything in place. It always looked inviting and proper. A cloth table cloth, good dishes, silverware. But behind that swinging door…it looked like a bomb had exploded a sack of flour.
Sometimes marriages are like that. Outwardly they seem proper. Right. Good. But somewhere there's a swinging door hiding how things happen. It's okay if the work is going in – like Re cooking a meal. But she always had a method to her messy madness. A great meal. Too many married couples I've known through the years just have a mess with no desired outcome, but to endure the day.
Many of us have secrets. Problems unknown by others.
Marriages are messy. Avoiding making the mess isn't so important I don't think as having a purpose behind the mess. Re's purpose in messing up the kitchen was so she could craft a great meal and present that to the family in the dining room. Breakfast was almost the only time I remember eating in her kitchen. Sometimes we ate other meals in there, but it wasn't how she wanted it. Her kitchen was sacrificed so the dining room could be set just right. I often wonder what we're sacrificing so we can have marriages that are as good – or as great – as they could be. I fear we're sometimes just making a mess with no aim in mind.
Guys, we're sometimes idiots. Quite often the mess is our fault because we're not the men we should be. Or need to be.
No excuse. Sometimes a man has told me he just can't help himself when it comes to being faithful to his wife. Some men don't like the men they are, but they're not doing much – if anything – to change it. Then they moan and groan about how life isn't what they'd hoped it would be. Lots of drama, crisis and trouble.
Sorrow is part of life even if you have love — and a spouse. Why are some people able to shrug it off while others of us wallow in it? Listen, I've read tons of books on mental toughness and resilience. I still don't have a clear answer to that question, other than the reality that such things can be improved. Handling sorrow is a skill that comes naturally to some, but has to be learned by others. It's also a skill that some are expert at, while others languish among the amateurs all their life.
Some are super-pros like that South Vietnamese helicopter pilot determined to get his family out of the country on the final day the Americans were pulling out. This last week was the 40th anniversary of the end of the Vietnam War. On April 29, 1975 this husband and father demonstrated his love for his wife and family by flying to their house, picking them up and heading out to the China Sea to find an American ship.
I've watched way too many documentaries on the Vietnam War and read even more books about it. Some years ago I first read of this man's story, but seeing it again in last year's PBS documentary, The Last Days of Vietnam, made me wonder how many men wanted to rescue their families, but didn't have the opportunity. Or didn't plan like this pilot did. I watched it again this past Tuesday night with the same amazement as when I first heard his story.
Two gold bars in his pocket — the only possessions he had — lost to the bottom of the China Sea. He boarded that ship with his wife and kids safe. Penniless, but relieved and happy. He had escaped and saved his family from Communist retribution. But he left behind everything he knew. He sacrificed all things other than his wife and kids. They were enough.
Now don't you feel silly when you complain about how long the drive-thru wait was at lunch? Or how you wish you were making more money?
Constant sorrow is relative, just like constant contentment or happiness. Some days sorrow is severe. Some days it's trivial. The same with contentment and happiness. But the heart of it all may be commitment. To what – and to whom – are you committed? Lose your commitment and you'll lose love. And if love is lost, it makes no difference. Life won't be the same.
That brings me to the basic foundations, as I've come to appreciate them, of building a successful marriage. I want to offer you a handful of ideas to help us all be better in our marriages. It's not that I'm an expert. I'm just experienced. And committed to growing better. I've also worked with many couples through the years and seen the issues that can corrupt a marriage. My own 37 year plus journey with one woman has taught me how little I know and how much more work there is to do — coupled with the realization that I'm likely not going to live long enough to get it exactly right. I'm hopeful that trying hard might be enough.
There are lots of facets to building a successful marriage. I don't want to fly too low to the ground on all this so I'm going to opt to fly at a little higher altitude so we can get a clear overview that may help us in our own marriage. I want to mostly pass along an idea you may not have considered.
Your marriage is a reflection of who you are.
That includes:
• Honesty 
• Empathy 
• Communication 
• Expectations 
• Self-centeredness or consideration
Those represent the big 5 things I've learned in my own marriage and in helping others. A husband is accustomed to lying to his wife. Small things. Big things. It doesn't matter. He's just not forthcoming with her. It may be something innocent or it may be something monumental. But the truth is, a person who will lie about a small thing will eventually lie about something major. We've all been on the short end of a liar's behavior. Hopefully, it wasn't our wife or husband though.
Empathy is a hot topic for me. Mostly because I reek with it and it's ridiculously easy for me to spot a lack of it in others. I'm glad my cup overflows with it, but it makes it crazy hard for me to relate or fully understand people who don't have it. Or who seem to be able to manage a highly selective process in who they aim it at. And I'm more than puzzled by people who just don't have any. If I'm disappointed regularly by a behavior in others – this is it for me. People unable or unwilling to empathize with others.
There's a common problem among people who lack empathy – the inability to apologize. I've seen it over and over through the years. You're thinking of somebody in your life right now, aren't you? Somebody you're close to, but you've never heard them say, "I'm sorry." Drives you crazy, doesn't it? It drives spouses away.
The easy blame target for marital discord is communication. Lack of or inability to do it effectively. Being understood. Understanding others. Those are both big challenges in any area of life, but they're especially critical when it involves people we love and live with.
I think I know part of the problem. Talk to any veteran of the voiceover business and they'll tell you how everybody thinks they can do that work for a living. The logic is simple, if not simple-minded. "I can talk therefore I can do voiceover work."
Because everybody can talk everybody tends to think they can convey a thought. But remember my premise – your marriage is a reflection of who you are. It's not a reflection of who you hope to be. It may be – one day – but only after that hope is realized. Until then, your stuck with being in a marriage that reflects your current condition.
If you have a hard time expressing how you really feel, then your marriage is bound to be impacted. We get married and think some measure of telepathy is bestowed on us during the ceremony. "He should know what I'm feeling," says the wife. "She knows exactly why I'm angry," says the husband. Reality is, nobody has a stinking clue. Sometimes we're both (husbands and wives) idiots. Foolish.
Some people have claimed that women speak about 3 times as much as men, based on word count. But it appears to be more voodoo science than real research. A blog started by a couple of guys at the Institute for Research in Cognitive Science at the University of Pennsylvania seems to lean toward the notion that men and women likely speak about the same amount. Let's go with it. Just one more reason to suspect that men and women both think they're effective communicators.
Problem. Speaking isn't the same as being understood. Hearing is the same as understanding. Not to mention that whole empathy thing. If it's missing, then it doesn't much matter what you're saying or what you're hearing.
Those expectations come up and bite all of us. The young bride confesses to me, "I didn't know it'd be this difficult." She's talking about navigating the choppy waters of a first year in marriage. She's learning that it's not all sunshine and roses. She's got plenty of thorns in her hands that she never saw before. Her blindness to reality jaded her expectations. I'm just the man to crush her naive dreams. That's why she has come to me. It's my job to show her that she's taken on a very serious job that will demand more work of her than she ever realized. She thought her Prince Charming would surrender to her every whim, but he's got a Darth Vadar streak she didn't know was there. He actually has some opinions that run counter to hers. Oh, for shame. The man's got a brain of his own and it has rocked her world…and not in a good way (at least in her opinion). Me? I'm fairly pleased by the whole thing. Smiling broadly inside. Maybe even in front of her. I don't know. Don't care.
Doesn't everybody have an expectation of what married life will be? How could you not?
Girls may spend their entire life dreaming of their wedding day. It's always a fanciful dream I'm guessing. Maybe some tramp somewhere is imagining a drunken stupor, speeding toward a justice of the peace in a 1972 pickup truck with 2 tires grossly out of balance…a real dream wedding. Let's hope that's not the norm though.
A quaint chapel in a picturesque location. Lots of close friends and family. A beautiful wedding dress. Hair perfectly coiffed. Makeup that is model runway worthy. Bridesmaids that look gorgeous, but not overly so. A groom whose the envy of every untethered girl in the place. Groomsmen who reflect the high character of the husband-to-be. A cake that costs way too much money with other amenities that mom and dad had to work 10 years to afford, and still needed to borrow money to buy. Sometimes it happens as they picture. Expectations met.
Most times, something goes awry. People are late. Stuff overlooked. Costs cut. Or costs over run. Still, it goes off…with a hitch. Mission accomplished.
Even if it's not picture perfect it's mostly ideal. And we launch forth thinking "ideal" is normal. Say, Hello to foolish naiveté. That perfect groom or bride isn't perfect. Our expectations are shattered. Think of what they must be feeling. "I married THAT?" What have I done?
If you think your wife is imperfect, then where are you on her idiot scale? If you think your husband is a doofus, then I remind you that you picked him — so how smart are you?
Truth is, we're all morons about something. Or many things. And we're not as cool, hip, good-looking, smart or perfect as we think we are. But we expect our mate to be MUCH BETTER than us. Or we expect them to recognize that we're MUCH BETTER than them. And that's a perfect lead in to this final aspect of this mess – self-centeredness.
It's all about us. It's all about our happiness. And our getting our way. And making sure others bend their will to ours.
Love is never having to say, "I'm sorry." It's about making you say it.
Love is about me always having it my way. It's about you being happy about it, too.
As stupid as it sounds, it's actually how some people live. They may as well say it out loud because it's how they behave.
Your marriage is a reflection of who you are.
If your goal is to be together forever – well, at least for as long as you can be together in this life – then you've got to work on who you are.
If you want to have a better marriage, improve yourself. Focus on those 5 areas and it'll likely encompass others:
• Honesty 
• Empathy 
• Communication 
• Expectations 
• Self-centeredness or consideration
Be more honest. Stop lying. Stop betraying.
Empathy is harder maybe 'cause I don't know how to tell you to improve it. The only thing I know is you have to work to put yourself in the shoes of others. Maybe it'll help if you try to think, "What if that were happening to ME?" Because with most folks who lack empathy, it is all about them.
Communication is tricky. If you don't talk, start talking. If you talk all the time, shut up some. It's less about volume and more about clear expression. Work at conveying how you feel and what you really think. You might have to practice. That's okay. As long as you're being honest and trying…things will improve. Unless your spouse lacks empathy, in which case it'll likely get a lot worse 'cause they'll be fiendishly mocking you.
Expect things to improve based on your willingness to put in the work. Expect bad days and good days. Expect to provide value for your spouse. Lower what you expect from them. Elevate what you expect from yourself.
Self-centeredness is a real killer. It's why people are unfaithful. It's why marriages fail. The heart of every corrupt behavior is this trait. "I care more about what I want than what you want." The marriage isn't as important as what we want if we're driven by self-centeredness. We don't love anybody as much as we love ourselves. It's all us, all the time!
If that's you, then I feel sorry for your mate. This is a tough trait to remedy. Honestly, I don't know many people who have done it. But then again, I've not encountered many people who wanted to remedy it. Most want what they want and they're irked when they don't get it. Or when they get called on it.
I've seen people fly right for a bit, like when they've been caught being unfaithful. But I've hardly ever seen it last because old habits are really hard to break. By the time a person marries they've likely embraced a lifestyle focused on themselves to such an extent they just don't know any other way to live. To give up themselves willingly is beyond their comprehension. Or reason. Why should they do it? You want to think LOVE is reason enough but when a person mostly loves themselves and what they want, then loving somebody else more isn't in the realm of possibility. It just never crosses their mind.
Manipulation is present in every trouble marriage I've ever encountered. It's how self-centeredness is manifested. But it's dishonest. And the communication is corrupt, too. And there's no consideration to the other person so empathy is absent. It crosses into every one of these notions we've talked about.
"I'll change them" are famous last words. I've heard them often in the last 15 years or so, but I've yet to see it happen. Mostly because it's not possible. YOU can't change anybody else. It's a hard enough task to change yourself, but you're sure not going to change somebody else. The self-absorbed manipulator isn't interesting in changing. They're interested in YOU changing. That's how their world gets fixed.
Thankfully, the world is full of people – men and women – like that Vietnamese family who fled their home country 40 years ago. Selfless. Thinking of what's best for each other. Taking care of each other. The oldest son – who I think was 11 at the time – grabbed a milk bottle for the baby when he heard dad coming in that Chinook helicopter. It's the beauty of a family under the most stressful circumstance possible – running for their very lives! They're helping each other, paying the price and making the sacrifices, to be together.
Because there's no place they'd rather be than together. That's love.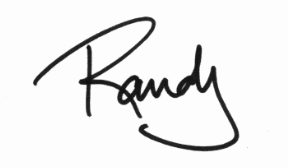 How Can You Help The Podcast?
Leave us a review at iTunes
Pick your favorite way to support us financially
Join the conversation at our Facebook group
Tell your friends. Promote the shows on social media.