Podcast: Play in new window | Download
Subscribe: Apple Podcasts | Android | Email | RSS | More
Today's show is an interview with an attorney who was a public defender in the Salt Lake City, Utah area for 14 years until last August. For 20 years he played regularly – twice a month – at a pizza joint with a fellow attorney/musician, a prosecutor. Together they performed Toto's hit song, Africa on August 7, 2010. When I hit the publish button on today's show, the video had almost 4.8 million views!
For some reason this past week, the video got another jump start in social media. It hit my radar, prompting me to binge watch almost all of his nearly 100 YouTube videos, including this one where he revealed his 11-month old son, Noah, had been diagnosed with a brain tumor.
The same day I discovered that video of Africa, I reached out to the lead singer, Mike Masse´(pronounced Mass-A). This past Thursday afternoon we jumped on Skype to have a conversation. I hope you enjoy meeting Mike. I did.
Here's the full video interview. The audio podcast contains some of Mike's music and the full interview.
Links to find out more about Mike or to support his music (and his family):
• Buy his tracks here from Loudr (the artists get a bigger share of the revenue if you buy from here)
• Buy his tracks from iTunes here (Mike won't earn as much if you buy from here, but we'd rather you buy, than not)
• Here are some other links for Mike and his music –
http://www.mikemasse.com
http://www.facebook.com/mikemassedotcom
http://www.youtube.com/mikemassedotcom
http://twitter.com/mikemasse
http://iTunes.com/mikemasse
Buy his physical CD's here: http://www.cdbaby.com/m/cd/mikemasse1
Thanks for listening.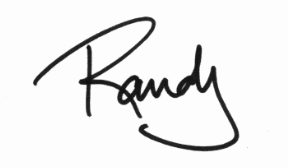 How Can You Help The Podcast?
Leave us a review at iTunes
Pick your favorite way to support us financially
Join the conversation at our Facebook group
Tell your friends. Promote the shows on social media.