Podcast: Play in new window | Download
Subscribe: Apple Podcasts | Android | Email | RSS | More
I really like that photo. It reminds of a young man I used to follow online many years ago. He'd photograph the street people in Detroit. The site is still up, but he hasn't updated it in years. Even so, I still go to it and look through the photos and read the captions, which were simple, short quotes from the people. He called the site the Snowsuit Effort. What captivated me was that he'd get up close to these people and talk with them. Real humans living tragic lives on the streets of Detroit. I often wonder about these people and what happened to them. I admit, I'm not hopeful or optimistic for them.
Craig Sunter is a bricklayer in the UK who has some excellent photographs over at Flickr. He's taken some self-portraits that are captivating, including the one I've used at the top of the page. Craig appears to be a very bothered man in that photo, which is why I selected it to illustrate today's show. I recognize that look because I've had it myself…many times!
The other night I'm enduring another bout of insomnia. It happens. Regularly. I grab a pillow and my favorite fleece blanket, the one Rhonda made for me 'cause it's got a pocket at one end where I can tuck my feet in. I head to the sofa to prevent waking her up. No need for both of us to suffer my restlessness.
It's about 3:15am when I decide to make another attempt at being recumbent. I maneuver two ottomans up against one sofa to give me more width. I don't really need it, but it makes it seem more like a bed. We keep a low voltage under-counter light on in the kitchen every night. I aim my head so I'm not facing the kitchen where that light might keep me awake. Come to think of it, that light ain't likely going to impact me negatively any more than my thoughts. Not tonight.
I settle in as the ceiling fan creates enough of a vortex to stir up a small tornado.
It's that time of year in Texas. It's not hot enough to run the air conditioning, or cold enough to run the heat. But it is warm enough you need to keep air moving.
And air is my problem. Or is it?
I'm tucked in and feeling pretty comfortable. Not sleepy, but comfortable. Really comfortable. I'm still and the house is quiet. Mostly.
In the room is a Fredrick air cleaner. There are 2 of them in the house. I bought them years ago and they're those electro-static cleaners that do a great job of scrubbing the air. They have a low, medium and high fan speed. I'm laying there in the dark, comfortable, but that air cleaner sounds like it's on HIGH. I'm not sure.
I'm getting more and more comfortable. I have to have some type of constant noise when I go to bed so the air cleaner is ideal, but I'm laying there thinking, "Is that fan running too high? Why is that fan speed bothering me?"
So begins a debate I have inside my head. And I ask the question that serves as the title of today's show, "Am I more comfortable or bothered?" Is this fleece that protects me from the living room tornado…and this memory foam pillow…and these soft sofa cushions…providing me with more comfort than the bothersome-ness of that fan speed?
I'm not sure, but I argue this for quite a few minutes with myself. I really don't want to unpeel myself from this sofa. I'm tucked in quite nicely and it seems I've got everything just right. It's 3:30am now and I fear if I get up I may not go back down unless some hunter, searching for neighborhood insomniacs, spots me and shoots me. I should be so lucky!
I don't want to get up, but the debate's intensity is growing like a congressional inquest. Am I more comfortable or more bothered?
It dawns on me that much of life can be distilled down to that simple, yet sophisticated question. I'm thinking this question can likely be applied to most anything. Or maybe it's because I've got a variety of circumstances that seem to fit this question right now. You decide how good the question is, but by now you know me — I've long argued that the quality of our questions determines the quality of our business. And it may transcend business and carry over into other areas of our life, too.
Am I more comfortable or am I more bothered? 
Am I going to do anything about it? Being comfortable means I'm pretty happy just the way I am. No need to change a thing. In fact, the level of comfort I'm feeling as the clock pushed toward 4am is growing in value. Not only do I not want to get up, I don't even want to move. Not a hand. An arm. A foot. Nothing. I'm being perfectly still relishing the state. The state of comfort.
Then, my mind takes a detour. I veer into a smile from some things I listened to earlier in the day. I collect funny radio spots. There have been some classics in recent years. As a sidenote, I'm old enough to remember when cigarette companies could advertise on radio and TV. Their TV spots were among the most creative back in the day. I wonder why the stuff I don't condone or support seems to be subjected to the highest creativity? Great, now I've got something else to think about…something else to keep me awake.
I'm smiling. In the dark, under the fleece. My mind is pre-occupied with serious matters, but here is this momentary respite. I embrace it 'cause I know it's not going to last very long.
Earlier in the day I listened to some of the radio spots I've collected. They now reside in my iTunes library. The Real Men of Genius commercials by a beer company were pretty funny and I've got a lot of them.
I love the background singer on these spots, too. Prepare to be dazzled with some of these throughout the rest of today's episode.
But the ones that really cracked me up were the ones produced by the National Thoroughbred Racing Association. I don't drink alcohol and I don't gamble, but I can still appreciate what it takes to craft such entertaining advertisements.
I'm alone. In the dark. And almost laughing. Earlier in the day I had laughed so hard I was crying. Hadn't done that in a long time.
How long as it been since you laughed so hard you cried?
Don't you think we need to do more of that? I'd done plenty of crying, but not the fun kind. The sad kind. The fretful kind.
It doesn't take but a few minutes and I'm back to my internal debate – am I more comfortable by the warmth of the fleece and the nice pillow, or am I more bothered by the sound of the high speed fan of the air cleaner? The warmth of where I'm laying isn't matched by the sound I'm hearing.
The question is still unanswered at this point. I can't see the clock on the wall so I've no idea what time it is, but it's been some time since the debate first began. The more I ask it the better I think it is. It's an impressive question and not because I'm asking it, but because I've not asked it before. As a man just in search of an epiphany, these are moments to savor because I don't get bright ideas nearly enough. Or good questions.
The simplest questions are often the most elegant. The most elegant questions seem best. They foster deeper consideration because they cut through the clutter of noise, information debris fields and guru spewings.
I'm determined to answer this question tonight. My sleep hinges on it.
But first, let's consider all the ways this question may be able to serve us as we're leaning toward wisdom. Two principles: comfort and being bothered. 
Comfort keeps us where we are – or it compels us to get somewhere else. I'm roaming around in my boxers and a t-shirt, with ankle socks (I never go to bed barefooted). It's the middle of the night. Outside, it's about 53 degrees. There's no AC on, and no heat either. Ceiling fans are on throughout the house. My legs are cold. That's why I grab the fleece blanket. I'm compelled to get warmer. I'm not comfortable until I get under the fleece.
That's how it is with comfort. We've all be outside in the cold before. People move briskly to get inside or close to some source of heat. Discomfort is motivating like that.
But I'm bothered by the sound of that high speed fan on the air cleaner. During the day that doesn't bother me. Why is bothering me now? Sure, I'm considering sleep, but I've already told you I need some noise at night. It's a pitch. Not a whine. Just a tone. I'm freakish about tones. Here's what I was hearing, albeit I was 15 feet away and this recording is 2 feet away, but you'll get a sense of the tone.
It was the tone that was bothering me. Here's the tone on low. Again, I was laying down about 15 feet away, but this recording is from 2 feet away.
You know how some people are sensitive to smells and other people can't notice? I'm the guy who notices. I'm the same way with sounds. And tones. I can't explain why some tones are more pleasing than others…or why it matters if I'm hearing it when I'm awake and moving about, or when I'm laying down in the dark trying to sleep. But it does. I'm supposing it's bothering me now 'cause I'm focused on it. Maybe there's a lesson there on not focusing on the negative, or the bothersome things, but I don't seem able to prevent it.
I'm puzzled by bothersome things. Things that drive me nuts may not bother you at all. My daughter enjoys hip-hop music. I hate hip-hop. The other day I'm driving her car and the minute I start the engine, hip-hop blasts from the radio station – a station you won't find on any of my presets. I couldn't have changed the station faster if a Door's song had come on. Bothersome things are weird. Sometimes they're just no predicting it. Tastes and preferences are part of it. But it can be more nebulous than that. On this particular night I'm bothered by a fan speed that otherwise wouldn't bother me at all.
Last Sunday morning after we got out of church we were going to go to lunch. My son and his family were getting strapped into their SUV, an Acura that he bought some weeks ago, used. It's really nice and in great shape except he had to replace a starter or something the first week he had it. He gets in and nothing. It won't start, but worse yet — it doesn't even attempt to start. He gets out, looks under the hood and has no idea. Dead as a hammer!
He's bothered, right? Really bothered. Who wouldn't be? Some of us might be bothered more than others. We'd be bothered if we were alone with nobody around to help, but a few of us were still in the parking lot so our presence likely helped a little bit. Nobody had jumper cables so my wife volunteered to make a burger run with his wife while he and I kept the kids at the church building. We'd just eat lunch at the building, then our afternoon service would be at 2pm. We called his sister and brother-in-law to bring us jumper cables when they returned for the afternoon worship. They went home to eat lunch. It's all good.
My son is still fuming about it though. He's sick of this car. Ready to sell it already. He's really bothered. I can't blame him really even though I'm trying to talk him off the ledge by reminding him that he's only had to do one small repair and it's a really good SUV. We eat lunch, have worship services and head to the parking lot to see if we can get his car started. If you go back and listen to episode 4057 I used a phrase that's in all our vocabulary at some point in life. Hum, looky there!
My son had a "Hum, looky there!" moment. Turns out a battery cable wasn't properly connected. No jump needed. No major repair needed.
Big bother. Little problem.
Kind of like my tonal issues on this night as we push toward 4 o'clock in the morning. Which reminds me of a wonderful presentation done in 2007 by spoken word artist Rives on 4am.
Well, I suppose things that bug you at 4am may not bug you at 2pm. This high speed fan is bugging me. But this fleece is SO COMFY. Man, it feels nice to just lay here, still as can be. I'm feeling like The Rifleman, Lucas McCain (Chuck Connors' character) in an episode entitled, And The Devil Makes Five. During the night a rattlesnake evidently crawls into Lucas' bedroll. In the morning they find him laying perfectly still, sweating like he's in a sauna. I'm not in a sauna and I don't have a rattlesnake under my fleece blanket, but I'm being perfectly still 'cause I'm very comfortable. By the way, the sheriff lit up a cigar and tried smoking the snake out from under the blanket using a bamboo shoot.
You know it's gonna be a long night when it's 4am and you're remembering a 1963 episode of The Rifleman. Night time is a fun time. The night time is the right time!
Trust me. The Rifleman wasn't that good. Back when Dana Carvey was still trying to make it as a stand-up comedian I saw him on a TV some comedy special with young comics on Showtime do a bit about Mark on the Rifleman. Mark was the son on the show who always called his dad, "paw." Dana Carvey did a bit where he said, "Paw, paw…how come I talk like Dina Shore?" These are the 4am thoughts I have. And you don't know about The Rifleman, then you sure don't know about Dina Shore!
These are just a few of the reasons why you don't be awake all night long unless you're working and can sleep in the daytime. Losing sleep sucks!
Let's get back on track 'cause even though we're having fun it's still about leaning toward wisdom. I'm convinced the contrast between comfort and being bothered is central to some growth that I need to unearth.
When something bothers us – enough – we do something about it. When we're comfortable, we maintain course. We keep doing whatever we're doing that's making us comfortable. Yet there's tons of advice to get out of our comfort zone. Why would I do that? I'm snuggled under this fleece, laying down on a comfortable sofa with a nice memory foam pillow under my head. Life is good. More so when you're comfortable. Less so when you're not. Why be uncomfortable? Makes no sense.
Being uncomfortable is not attractive when we're looking at other people do things. Just last night I was watching a contestant on NBC's The Voice. Her coach was commenting how she didn't sound or appear comfortable with a song. He encouraged her to practice more. You can spot discomfort in others. You know it feels yourself. There's just nothing good about it. Why seek it out?
I don't believe folks who tell us that unless we get out of our comfort zone we can't grow. I think maybe they're focused on the wrong thing – the comfort. I'm partial to comfort and the other night I was almost in love with it. Why forfeit that?
My comfort was disturbed by something. There was an element in my environment that was disturbing my level of comfort. I was bugged by something. A tone bothered my comfort and it was growing increasingly tough to ignore it. Truth was, I couldn't ignore it. Eventually, what bothered me was so disruptive to my comfort that I needed a remedy. That's why I think people have this whole comfort zone deal wrong. I want to have a comfort zone. Like that singer on The Voice, she needed to get a comfort zone on that song or her coach knew she's bomb the performance. He didn't tell her to stay in a state of discomfort. He told her to practice and practice some more until it was totally comfortable.
Rid yourself of what bothers your comfort. Find the source of the disruption to your comfort and remedy it. I think that's a better strategy.
This winter has about frozen me. When I'm cold I want to get warm. I want to be comfortable. Being cold isn't comfortable. The cold bothered me. If it bothered me enough, I'd do something about it. Sometimes I'd take drastic measures to find a remedy. Like taking a hot shower – as hot as I could stand it – in the middle of the day. Not because I needed a shower, but because I wanted to feel my toes again! Afterwards, I'd be comfortable. It felt wonderful. Putting on clean socks over warm toes beats shivering all day long. And all night, too — so I could sleep at night.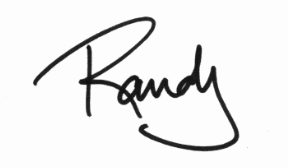 How Can You Help The Podcast?
Leave us a review at iTunes
Pick your favorite way to support us financially
Join the conversation at our Facebook group
Tell your friends. Promote the shows on social media.