Podcast: Play in new window | Download
Subscribe: Apple Podcasts | Android | Email | RSS | More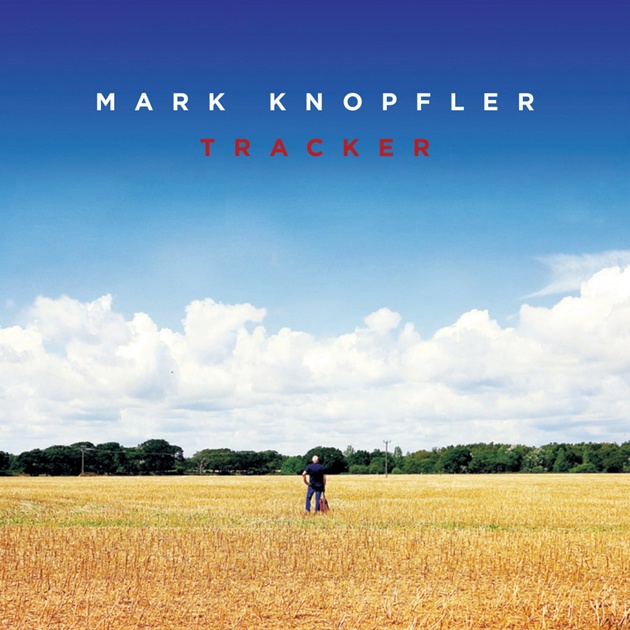 Until he recorded this song about her, I'd never heard of her. Not surprising since I'm hardly an expert on British novelists.
Dame Beryl Margaret Bainbridge died almost 5 years ago. One year after her death she was given special recognition by the Man Booker Prize for Fiction, a UK award given to the best novel written and published in the UK. She was nominated repeatedly for it during her lifetime, but the point of Knopfler's song, Beryl, on his upcoming album, Tracker, is that her recognition came after she died.
According to an article on UltimateClassicRock.com…
"The former Dire Straits frontman uses her as an example of someone who was not properly recognized in her lifetime, singing, "Every time they'd overlook her / When they gave her a Booker / She was dead in her grave / After all she gave.""
Says Knopfler,
"The album title 'Tracker' arrived out of me trying to find my way over the decades," Knopfler said. "Out of me tracking time – looking at people, places and things from my past, and out of the process of tracking as in recording tracks in the studio."
Tracking the people, places and things of our past is what makes up our story.
I wrote down the title to today's show awhile back. I can't remember where I heard it, but I thought it was from Jackie Chiles, the overly articulate lawyer on Seinfeld.
It sure sounds like something Jackie would say, but in spite of all my Googling, I couldn't find it. No matter, it's a great line and sounds like the line a good attorney might use. But I'm not using it like a lawyer might. I'm using it more like Mark Knopfler might. His new album is his story. It's about the people, places and things of his past. It's his unique story. Mark probably likes his story better…better than one that belongs to somebody else.
They've Got Their Story
Everybody does. Sometimes the beginning of the story isn't very nice. Poverty, drugs, crime, abuse — sadly those are part of the story of too many kids. And part of the history of too many adults.
Sometimes things don't go well. Sickness knocks us down and drags us out. Or somebody we love.
Bad things are part of everybody's story. We can be subjected to things that aren't our fault and we can suffer sometimes because of our own foolish decisions.
Good things work the same way. Sometimes they're happy accidents that we didn't have much influence over, if any. Other times they happen because we've worked our tails off to make them happen.
They've got their story. It's not your story. You didn't have a choice in their story. It's one of the big reasons why I hate the constant quest so many people have to be taught the formula or secret. People want the tactics and techniques for success. It doesn't matter what the endeavor may be, most people want the recipe or step-by-step instruction manual to replicate the success of their favorite hero. It's not an indictment of their hero…it's just the simple truth that they're not their hero. They don't have the same story. So the same formula won't apply to them. And when it doesn't work, they look for another hero to teach them. I wish more people would own their story and spend more time figuring it out for themselves. But I know the temptation all too well to envy somebody else's story, or the temptation to just follow somebody else's story template. Thankfully, I'm now old enough to know it doesn't work so the temptation is lower now than it once was.
We've Got Our Story
Like everybody else, our story is evolving. You used to be a high school student. You had a story in high school. Now that you're beyond high school – maybe WAY beyond it – the story is different. The "most likely to succeed" may have succeeded only in finding trips to rehab over and over. Or they may have found their way to a Valley startup worth hundreds of millions. The captain of the high school football team may have changed his story to an overweight, wife abuser. Or he may be an inspiring high school football coach who gives himself to helping underprivileged kids.
Stories aren't static. Especially while they're still being written. As long as you're alive, you're still crafting your story.
Donald Miller wrote an entire book about crafting the story of his life in a book entitled, A Million Miles In A Thousand Years. Here's part of what Publisher's Weekly said about the book…
"Two movie producers contacted him about creating a film out of his life, but Miller's initial enthusiasm was dampened when they concluded that his real life needed doctoring lest it be too directionless for the screen. Real stories, he learned, require characters who suffer and overcome."
It's a worthwhile read. We see Mr. Miller wrestle with the notion that his life isn't large enough to make an interesting movie, so he needs to work harder on his story. The book is his effort to do just that. It's part self-awareness, self-examination, experience making and human connection. When you read it you'll likely think about your own life and the story you're writing. Like Donald Miller, you'll read it and think of how you can trick up your own life and write a better story.
And here's the real kicker to that. If you're like Donald (and me…and I hope most people), you'll think about people. Your story – or the one you'd like to write – will focus primarily on human experiences. Once again, I"m reminded of the John Sebastian hit, "Stories We Could Tell." The Everly Brothers made it famous, but the likes of Jimmy Buffet and Tom Petty made it better.
The first lines tell the tale.
Talkin' to myself again
Wonderin' if this travelin' is good
Is there somethin' else a' doin'
We'd be doin' if we could
When we're thinking about our story I suspect many of us are wondering, "Is there somethin' else a doin' we'd be doin' if we could?"
Mark Knopfler surely would say, "No, I'm doing what I want." And now the falsehood of today's show title. We may not all like – or prefer – our story. The Internet is filled with anecdotal evidence like Steve Spalding made on his blog, HowToSplitAnAtom.com – 80% of People Quietly Despise Their Lives. Eighty percent seems to be a popular number as evidenced in another post at Business Insider, 80% Hate Their Jobs — But Should You Choose A Passion Or A Paycheck?
No, there's no way to know that, but based on the Universal Gripe Factor (UGF) it sure seems like it's a high number of people who are discontented with their story. The irony is that as high as that number may be, there may be an equally low number of people actively doing anything about it…unless you consider hope an activity.
We Like Our Story Better
There is an area of your life where I know your story trumps anybody else's story. PEOPLE. The people who are part of your story are most certainly the most important people in the world. To you.
You may envy somebody's career, accomplishments or possessions, but when you look around at the people you love the most…you don't envy anybody. No, lust doesn't count. Keep your focus on more wholesome thoughts!
Criminal defense or trial attorneys have stories. They may put in thousands of hours preparing a story to help them win a case. If they've been able to construct a compelling story with lots of fact-based evidence, credible witnesses and plenty of expert testimony…they like their story. But if their case is weak and devoid of hard evidence to help their case, they won't be caught repeating the title of today's show. I'm sure every trial lawyer has at one time or another said, "I hate our story."
You may not be an attorney though…and your story is your life.
So the question is, "Do you like your story?" If not, what are you doing about it?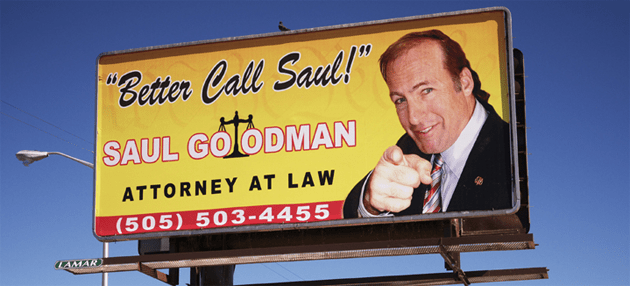 I was listening to the other day to a podcast by the producers of Better Call Saul, including Breaking Bad creator Vince Gilligan. He had some smart observations about how Sony and AMC gave him the freedom to let the story unfold.
It's how our lives work, too. We wake up each day not fully sure of what's going to happen to us. Unless we're in prison where life is fully predictable. As much as we may think we'd like our life to be more predictable – we'd want it to be predictably wonderful – even predictable beauty would be mundane after awhile.
The fact that we don't know what's coming next gives us the tension that makes life intriguing and interesting. If it weren't for pain, then our happiness wouldn't be nearly so nice. Our stories all have suspense, tension and some drama. But there's also comedy, calm, boredom and routine. And love, anger, sadness and happiness.
When we grow tired enough to experiencing one of those we take aim for something else. Some of us don't enjoy too much tranquility or peace so we intentionally disrupt our lives. Or we've had our gut full of sorrow so we start chasing laughter harder. It's the yin and yang of our lives.
I fear too often I don't take the time to do the writing necessary to create the story I most want to live. You?
Vince Gilligan and Peter Gould spent over 10 months writing and figuring out what their new series would be like, Better Call Saul. They ruminated. They took long walks discussing various ways to produce this new show. They're expert writers, highly decorated storytellers and it took them countless hours to figure out an approach. Why did it take so long? Because life is full of options. Saul Goodman's story is fictional, created by these guys (and other writers). Real life is easier in some ways. Harder in others.
We're not writing our lives. We're living them. Things happen to us that we didn't architect or write. We react.
What if we devoted just a little bit more effort though into the story that is our own? Our life. What if we agonized over details of what we wanted to create like the writer's room of Vince Gilligan's clan? Could we craft a better story? OF COURSE.
We don't do it because we just don't take the time. We spend time doing non-sensical stuff. Just today I read about a guy who unplugged from email for a week. After a week we had over 1,500 messages, but only 40 or so were really important and only 5 needed a response. He wrote that it changed forever how he's going to manage email. Now, he's going to check it much less often because this one week test showed him he can.
How many areas of our life are on some sort of auto-pilot just like email? We do it because it's a reflex. Go into the office, log onto email. We never stop to think that there might be a better way. Life has so many unconscious behaviors that drive our story. Maybe it's time to question those things, considering how they might be made better if we tried to hack them. It might not work. So what? What if the email guy went a week and realized he had hundreds of urgent messages, all demanding a response? Well, I suspect he'd know he needed to check email more often, not less. But the point is, by trying something new he figured something out about his email…and his need to manage it.
There it is. The point once again seems focused on our determination – and imagination – to figure things out. Isn't that what LEANING TOWARD WISDOM is all about though? Sure it is. We want to make sure our story is a better story. A story we won't – or don't – regret.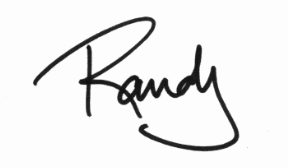 P.S. UPDATE (2/21/2015) A few days after I released this episode Mark Knopfler released this YouTube video.
How Can You Help The Podcast?
Leave us a review at iTunes
Pick your favorite way to support us financially
Join the conversation at our Facebook group
Tell your friends. Promote the shows on social media.